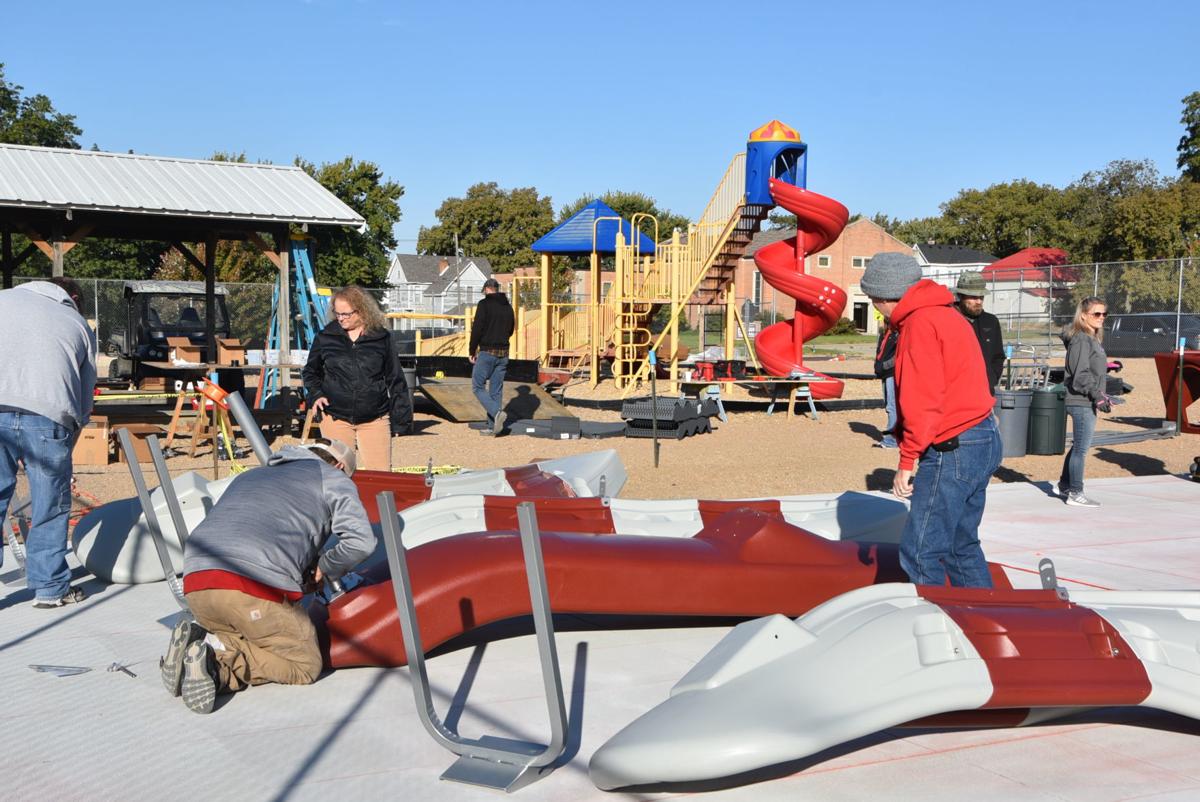 FAIRBURY -- Students from Central Elementary in Fairbury will have a new playground to enjoy, thanks to a $25,000 grant from Exmark in Beatrice.
The need for a new playground was determined after Michelle Stewart, president of the Central PTA, spoke with the school's principal, Patty Smith.
"We did not have much on this playground that was certified for children with disabilities," Stewart said. "That was very much the need for this structure. And just safety. There was an older structure, and they took that down because it wasn't safe anymore."
Stewart said she knew the project was too big for the PTA alone, but as a warranty specialist for Exmark, she was aware of their annual Big Rock grant, and had the school apply.
The Big Rock project grant goes toward area government, school or 501(c)(3) projects, and focuses on beautification and outdoor recreation.
Central is the 13th recipient of the grant. Prior projects include the Keep Beatrice Beautiful riverfront project Second Street in Beatrice, the splash park at the Beatrice YMCA, a playground at Wymore McCandless Park and a playground at the West Scott Ball Diamonds in Beatrice.
On Thursday, volunteers from Exmark as well as Fairbury PTA members and the Fairbury Public Schools maintenance crew took a day to put the Miracle brand play structure together, with Crouch Construction of Omaha onsite to supervise.
The project was completed from an additional grant from Recycled Rubber for the ground cover under the structure, as well as donations from the Fairbury PTA and funds from the Fairbury School District.
"Volunteering and community outreach is just a very big part of the Exmark culture," Stewart said. "So they allow us not only the money to help do things like this, but then volunteers, too. The majority of the volunteers here today are from Exmark."
"I am so thankful for the grant that we received from Exmark, because we're able to put this playground in. Otherwise we wouldn't have been able to," Smith said.
Be the first to know
Get local news delivered to your inbox!