Before the most severe economic downturn since the Great Depression, just 10 states leaned more heavily on student tuition than tax dollars to fund the operations of their public colleges and universities.
A decade since the Great Recession, the number of states where tuition revenue exceeds state appropriations inside public university budgets has swelled to 26.
Nebraska remains in the minority, with state dollars accounting for a larger share of the funding for public higher education than revenue generated through tuition and fees.
But an analysis of budget figures from the University of Nebraska, the Nebraska State College System and the state's six community colleges points to the Cornhusker State eventually joining the majority, potentially in the next decade.
NU President Hank Bounds and State College Chancellor Paul Turman said they recognize Nebraska is trending in that direction, but they offered diverging outlooks on the state's future.
Bounds, who came from Mississippi, where student tuition pays for 60% of the cost of higher education, said with so many competing interests for tax dollars, it's likely Nebraska joins the majority of states where that's the case.
Like other states, Nebraska continues to invest more in K-12 education. Increases to Nebraska's Medicaid costs and funds for the Department of Correctional Services have also grown within the state budget.
"Unless something happens with the tax structure or there are some other ways to generate revenue, and there are cost restraints placed around areas that are growing so rapidly, it's inevitable," Bounds said of tuition surpassing appropriations as a share of NU's budget.
State support, which accounted for 68% of NU's $722.9 million operating budget in 2009, has shrunk to 59% in the most recent $966 million annual budget, according to records. The budget growth mostly reflects inflation, as university employment has remained steady.
At the state college system, state support has shrunk from 64% in 2009 to 57% in 2019, as tuition revenue has risen to 43%. The two could converge in 2025.
Turman, who witnessed student tuition's climb above state support for public colleges and universities in South Dakota, said it remains possible for Nebraska to stave off a future where tuition soars beyond state investment.
He pointed to an agreement between the Legislature and higher education to freeze tuition during the 2013-14 and 2014-15 academic years in exchange for 4% increases to state aid — an agreement made when agricultural commodity prices were high.
A slumping ag economy in subsequent years were cause for cuts, Turman said, but this year higher education rebounded with 3.7% more in appropriations, which allowed tuition hikes at the system's three campuses to remain small.
"We've seen it's possible to slow things down as much as possible," he said. "We'll work on more agreements with the governor and the Legislature to do that."
Conversely, while state aid to Nebraska's six community colleges also reflects a shrinking share of those institution's budgets, it hasn't come at the expense of students.
At the height of the recession, the state funded 34% of the community colleges' budgets, while tuition revenue made up 27% and locally assessed property taxes accounted for 39%.
In the most recent data from 2017-18, the funding share has shifted: 29% is funded through the state, 21% through students and 51% through property taxes.
When lawmakers created the community college system in the 1970s, they intended for the two-year programs' funding balance to be 40% from the state, 40% from local property taxes and 20% from tuition, said Greg Adams, executive director of the Nebraska Community College Association.
"If state aid doesn't increase, or is rolled back as it has recently, or left flat, it means we either have to raise tuition or property taxes, or make cuts," said Adams, a former state senator who led the Education Committee and served as speaker.
The locally governed community colleges have made cuts where possible, he added, while keeping tuition as low as possible to meet their mission of being accessible for students, the majority of whom are nontraditional or first-generation college students.
"So we end up fudging back over to the property tax side," Adams said.
Even as community colleges' property tax collection has grown 12% over the last decade — a hot-button issue among state lawmakers seeking to provide relief to farmers and ranchers — they represent just 5.4% of the property taxes collected statewide.
Adams said while the ability to levy property taxes is an advantage as Nebraska's tax base shifts over time, it also comes with a drawback.
"Our boards have to stare down the angry property taxpayers," he said, while dodging legislative attempts to limit their ability to raise revenue through property taxes.
The changing dynamics in Nebraska's higher education funding are part of a national trend identified in a recent study by the Pew Charitable Trust, which examined the long-lasting impacts of the Great Recession on state budgets.
"Higher education was one of the first places the states turned to for cuts," said Barb Rosewicz, who directed the project that looked at how education spending, infrastructure investments and tax collection have changed in what has been dubbed America's "lost decade."
Pew found 40 states spent less per student on higher education in 2018 than before the recession — Nebraska included.
While the average spending is down 13%, or about $1,175, in Nebraska, spending per college student lags 1.3% behind where it was a decade ago, according to data from the State Higher Education Executive Officers Association.
Of its neighboring states, Nebraska is faring better than Colorado (9% less), Iowa (28% less), Kansas (22% less), Missouri (27% less) and South Dakota (9% less) when it comes to higher education spending per student.
Gov. Pete Ricketts' office pointed to data from the Center on Budget and Policy Priorities, which lists Nebraska as one of just five states where spending per student grew between 2008 and 2017, albeit by 0.2%.
Taylor Gage, a spokesman for the governor, said the Republican has approached each budget with an eye on controlling spending to provide tax relief.
The governor's office pumped the brakes hard in the last two years when low commodity prices translated into lower tax receipts, Gage said: "The last two years, state agencies have all had to step up and find ways to cut back."
With tax projections back on the rise, Ricketts proposed more money to higher education as well as additional property tax relief this year, Gage added.
Higher education leaders say while Nebraska has emerged from the recession in a more advantageous position than other states, they are concerned how the current funding trends may affect efforts to build a qualified workforce for the state.
NU has whittled away administrative costs to become leaner in an effort to work with lawmakers on saving money, Bounds said, but at a cost when serving student needs.
"The argument is we should act more like a business," Bounds said, "but no business would offer nursing at five or six places across the state. We lose money big time on producing nurses."
To lure doctoral-level nurses away from the private sector to teach, NU must pay them higher salaries, Bounds noted. NU also must offer top-notch nurse education facilities that ensure students are educated in modern environments and meet accreditation standards, for example.
"Every nursing program loses money, period, but it's the right thing to do for the state," Bounds said. "To think we could just produce them in Omaha, a kind of 'build it and they will come,' won't happen and the health care provider shortage would be greater."
Pricing out nursing students, or those who want to go into high-paying STEM fields, would cause those individuals to look elsewhere, potentially out of state, he said.
At the same time, not all students want to go into STEM and health-related fields, Bounds said, so NU needs to offer a broad course catalog curated to students' interests. If interest lags, NU will eliminate those programs, he added.
The state colleges in Peru, Wayne and Chadron started as teachers' colleges, Turman said, but their mission to meet workforce demands has morphed in recent years.
Now they receive community college graduates who want to turn their two-year degree into a four-year degree, or as a jumping-off point for students in rural areas who want to work toward a college degree but don't want to attend the university.
And new specialties have emerged to meet demands, Turman said. Ag business and rangeland management have become big programs at Chadron State, for example, while advanced manufacturing has emerged as a top program at Wayne State.
Each program comes at a low cost to students, but to keep those costs low, Turman said the state colleges need to ensure they remain attractive to Nebraskans.
Lawmakers on the budget-writing Appropriations Committee are keenly aware of the role state funding plays in ensuring Nebraska fields an effective workforce, said Lincoln Sen. Kate Bolz, the vice chair.
"If we want our economy to grow, it is a state responsibility to pay attention to how people get the education and training to compete in a global economy," Bolz said.
The committee is effective in managing the priorities that come before it, she added, but there are external pressures outside its control: Tax cuts and revenue collected, or the pains created by high property taxes.
"I think higher education fares well even in that context," Bolz said, adding the Legislature could take a look at state-run scholarship programs like the Nebraska Opportunity Grant and how it could help defray the costs of college.
Ricketts believes higher education is an important part of the state's workforce development strategy, Gage said, and proposed his own scholarship plan this year. The Nebraska Talent Scholarships proposal was not included in the Appropriations Committee's two-year budget.
"The governor is sitting down with higher education leaders to strategize on workforce scholarship plans for the future," Gage added.
Breaking down Nebraska's colleges and universities: 
Bellevue University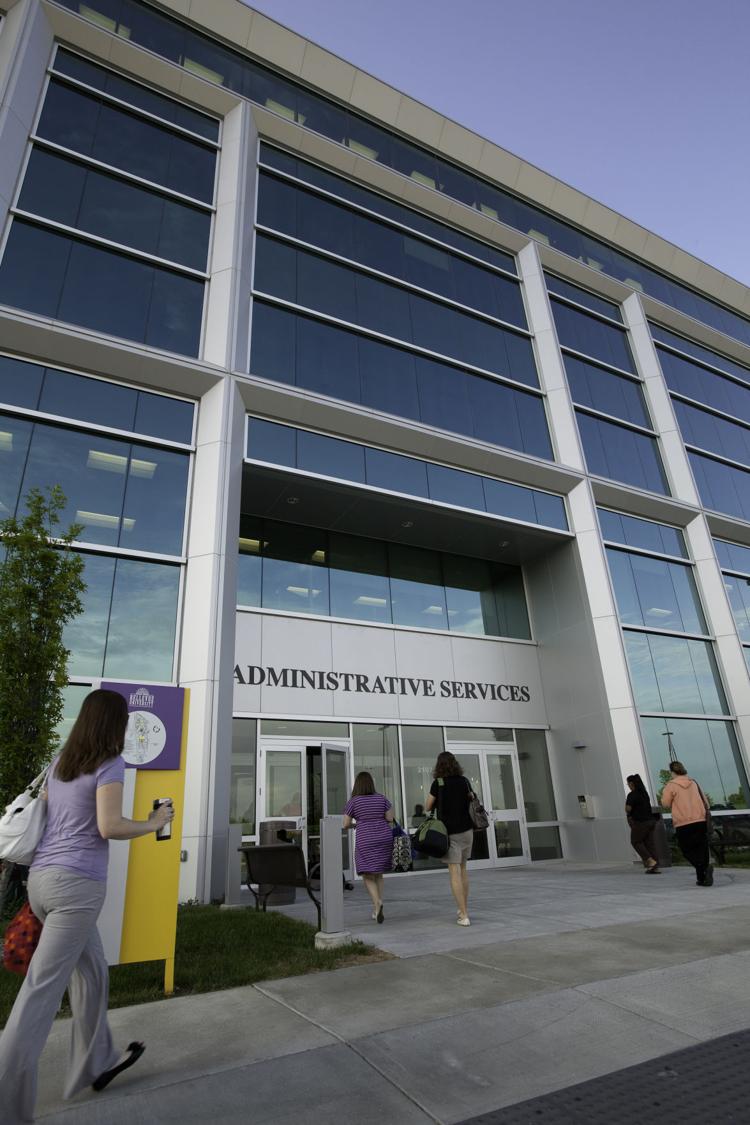 Bryan College of Health Sciences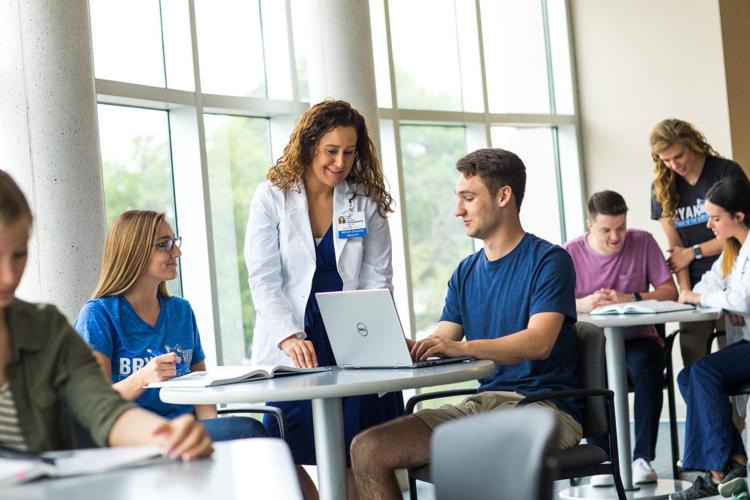 Central Community College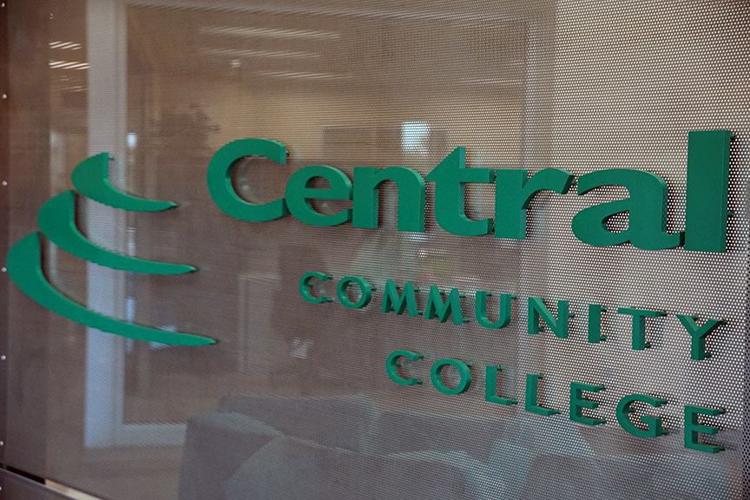 Chadron State College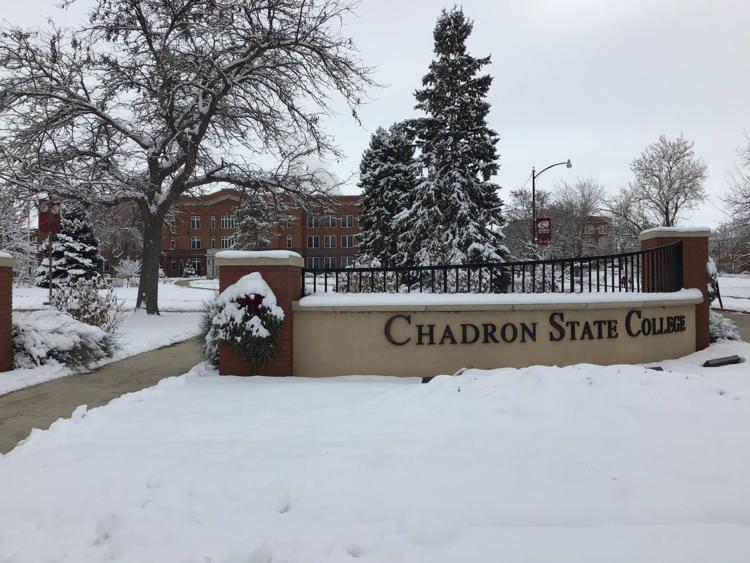 CHI Health School of Radiologic Technology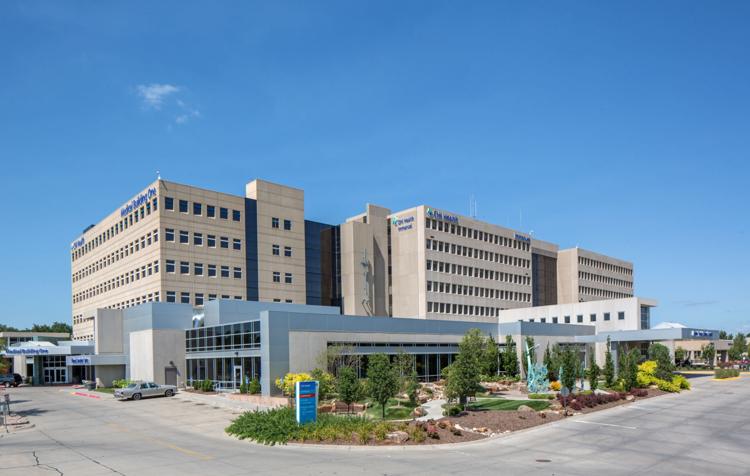 Clarkson College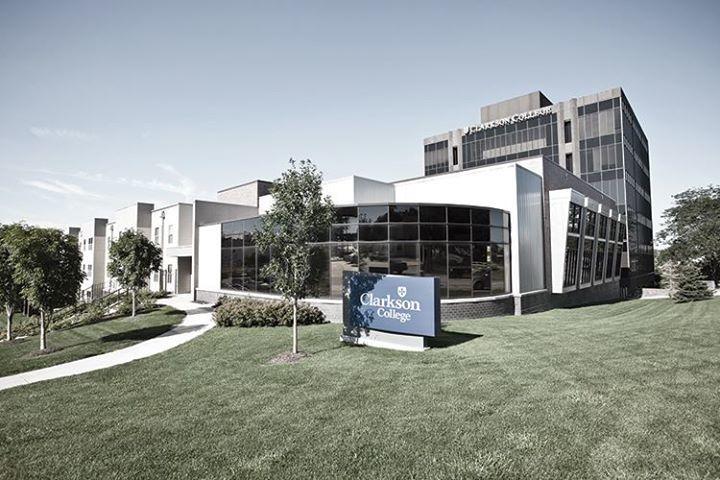 College of Hair Design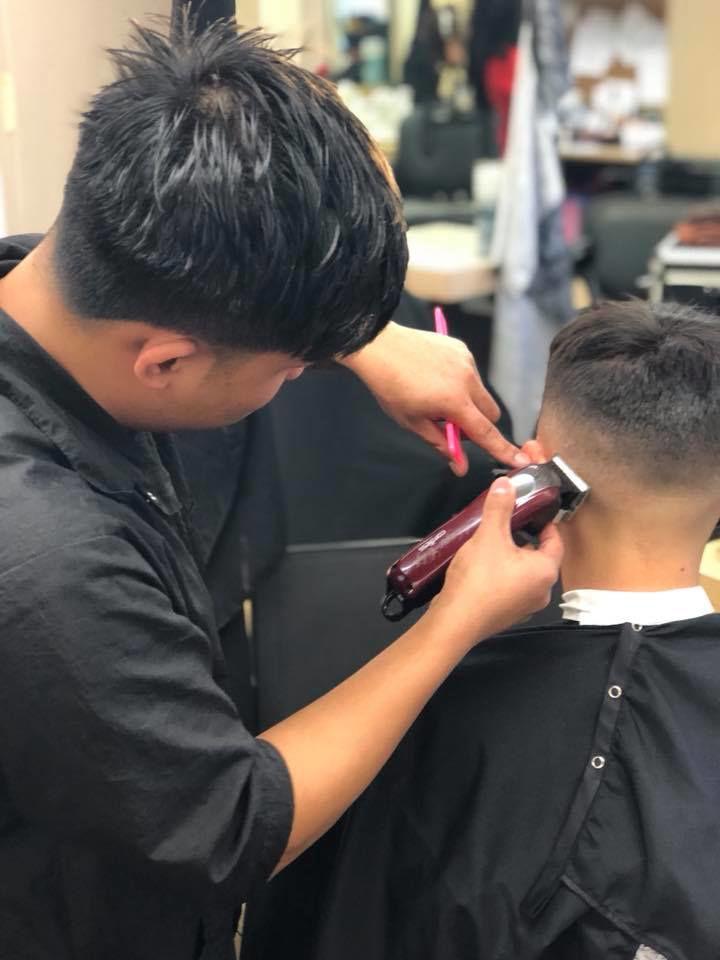 College of Saint Mary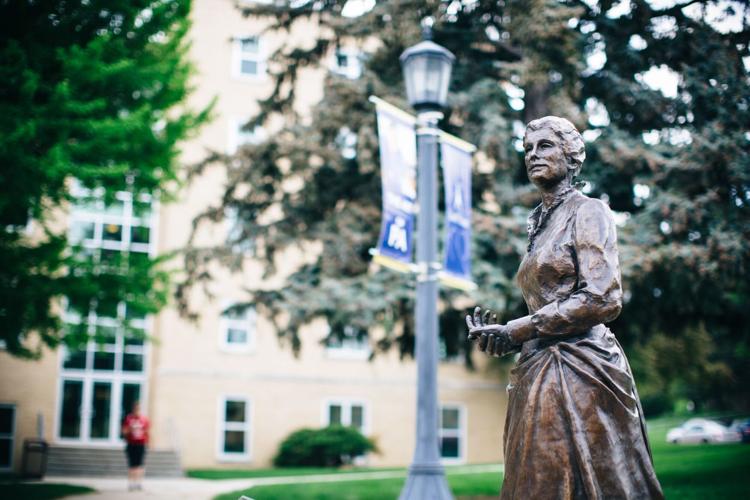 Concordia University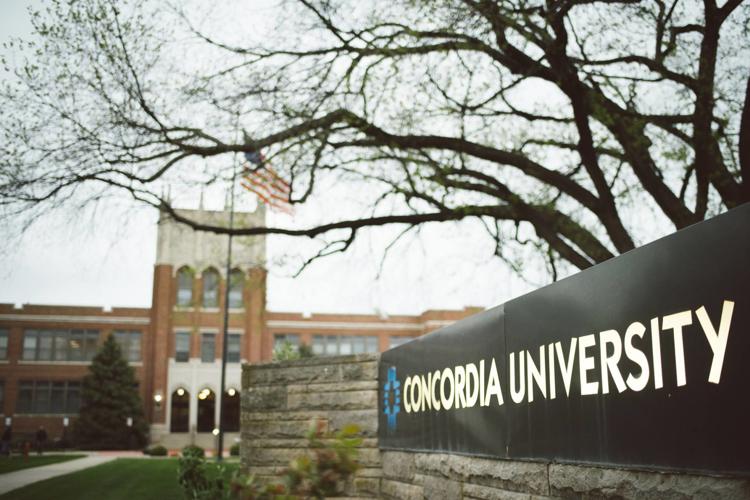 Creighton University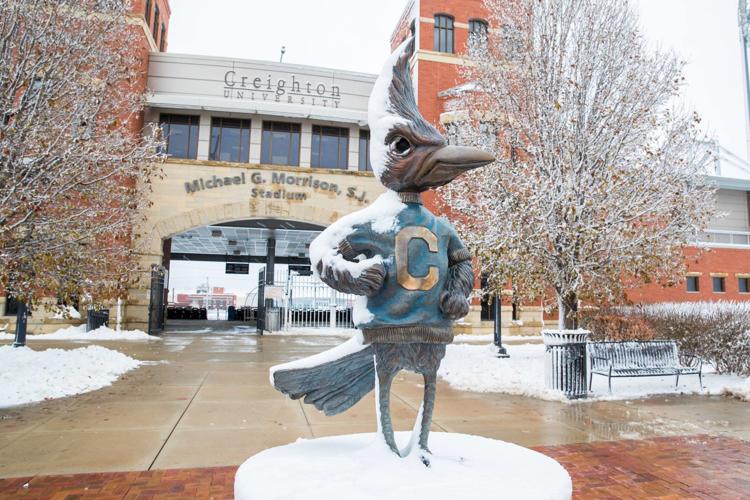 Doane University Crete
Grace University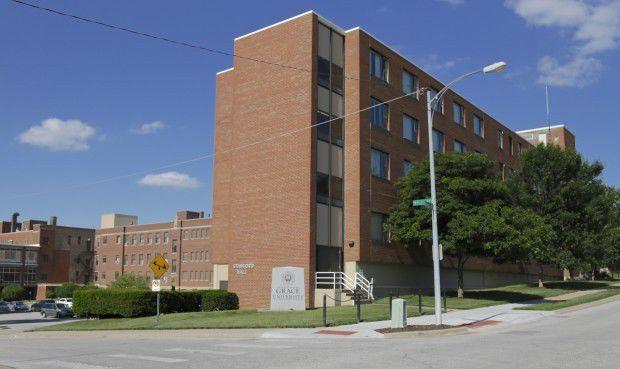 Hastings College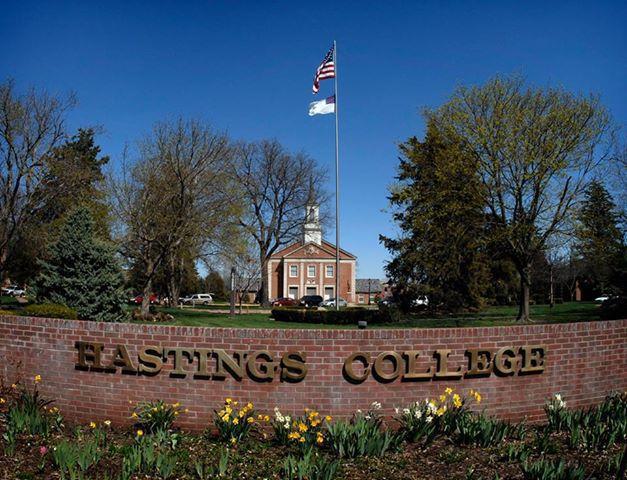 Joseph's College Cosmetology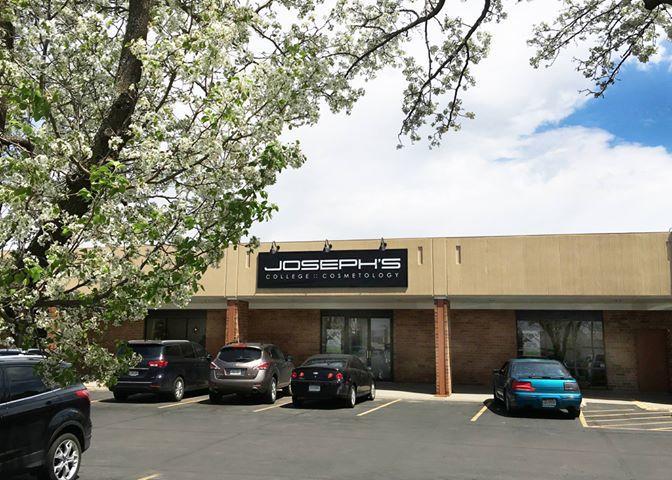 Kaplan University-Lincoln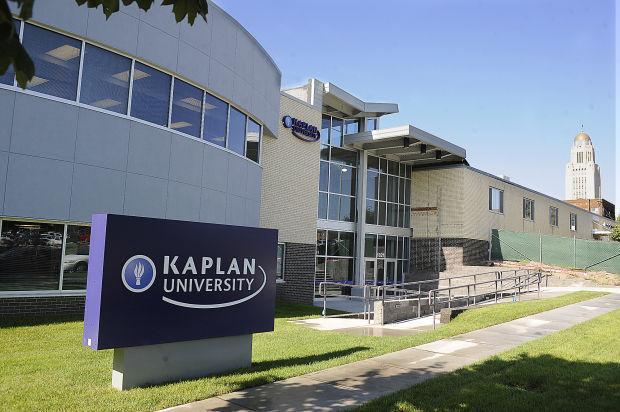 Kaplan University-Omaha

La'James International College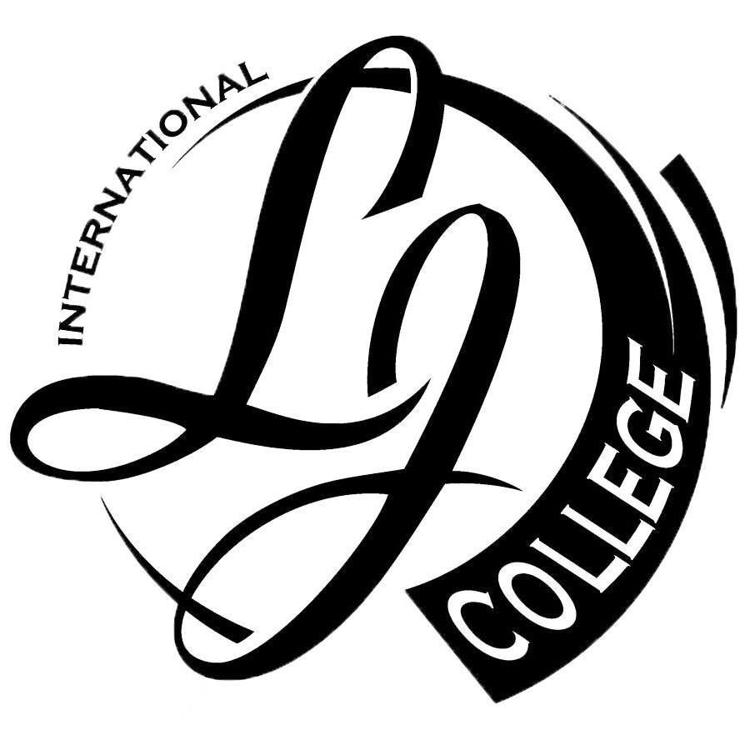 Metro Community College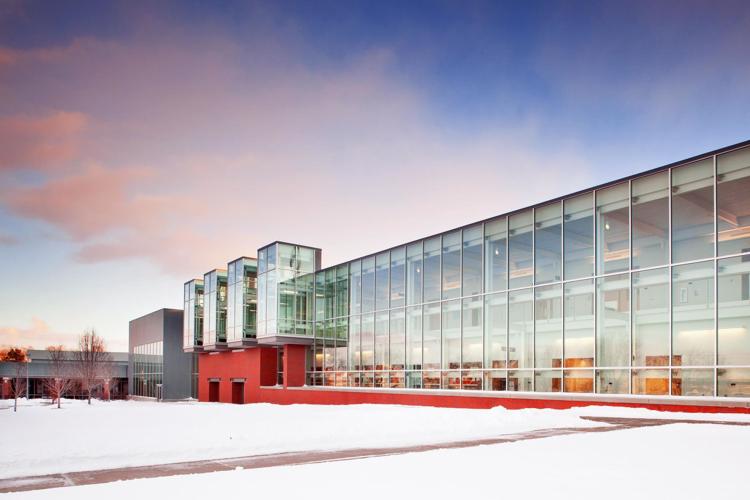 Midland University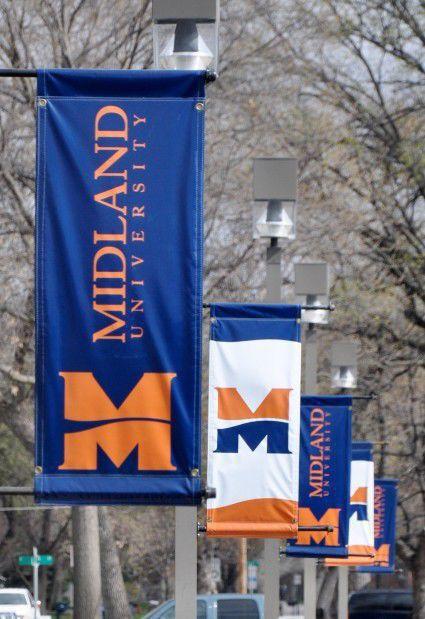 Mid-Plains Community College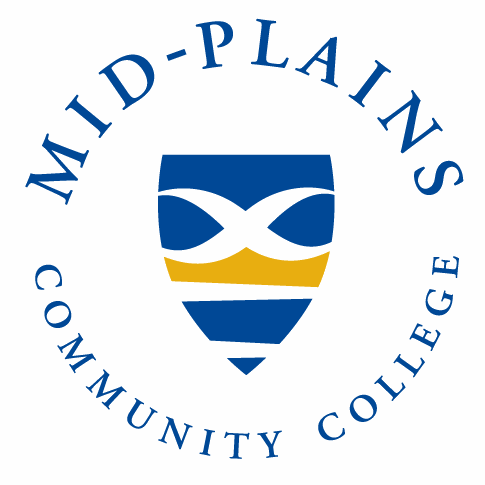 Nebraska Christian College

Nebraska College of Technical Agriculture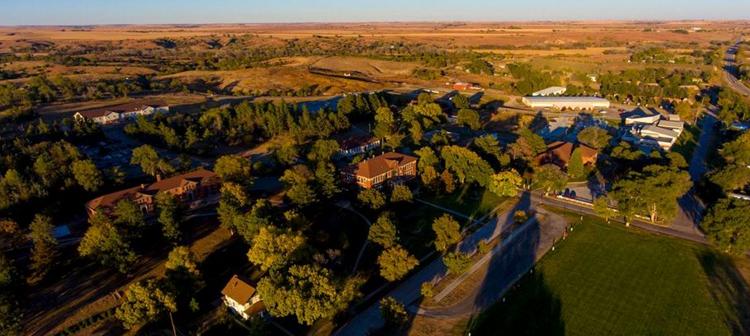 Nebraska Indian Community College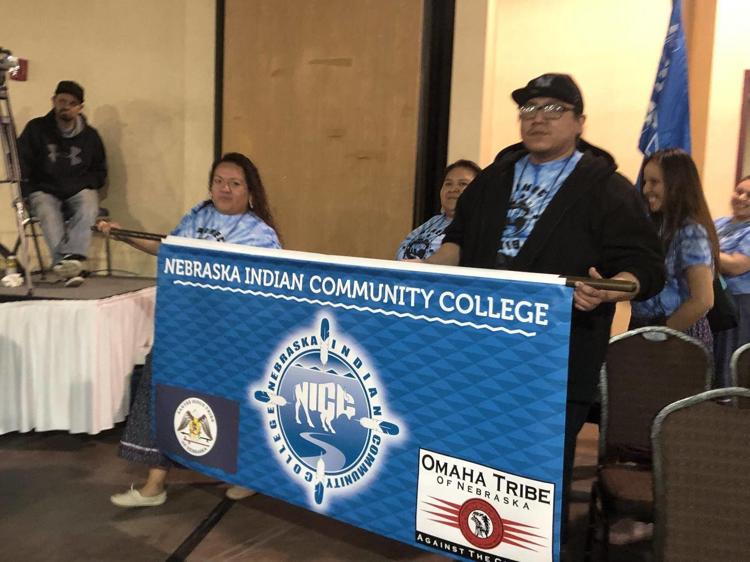 Nebraska Methodist College of Nursing & Allied Health

Nebraska Wesleyan University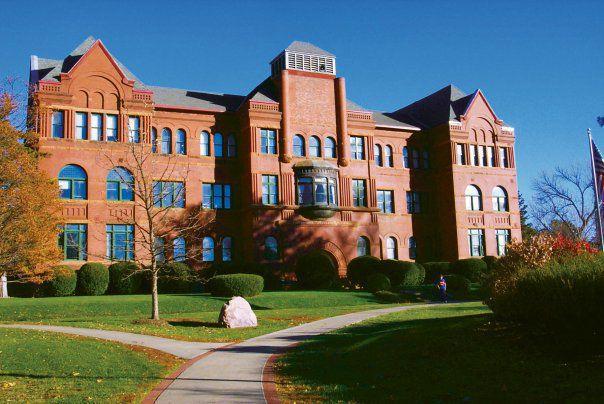 Northeast Community College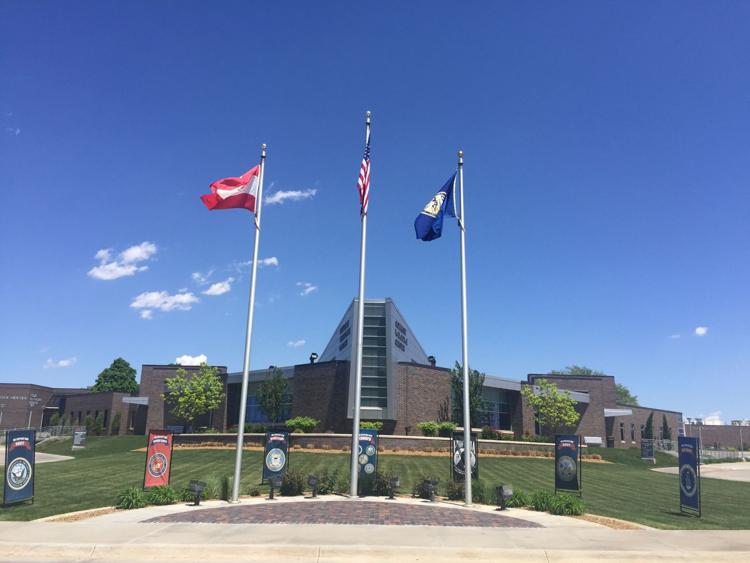 Peru State College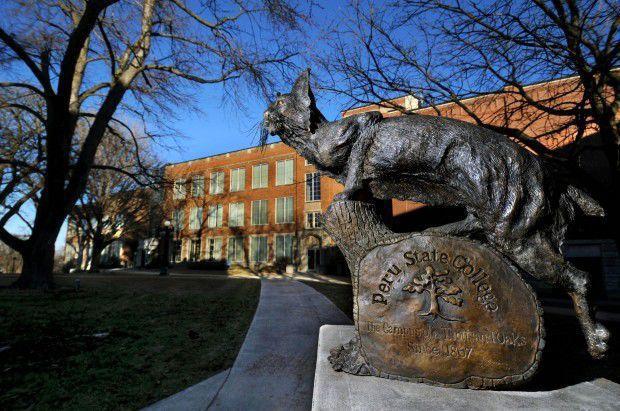 Southeast Community College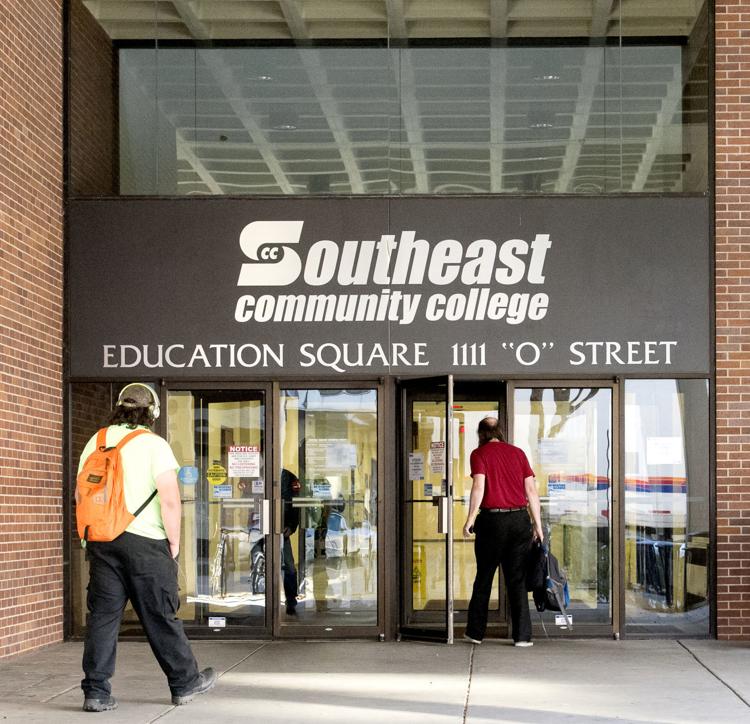 Summit Christian College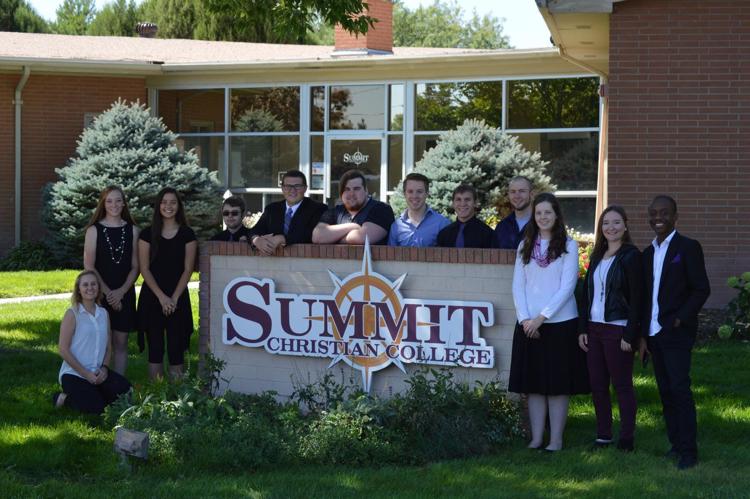 Union College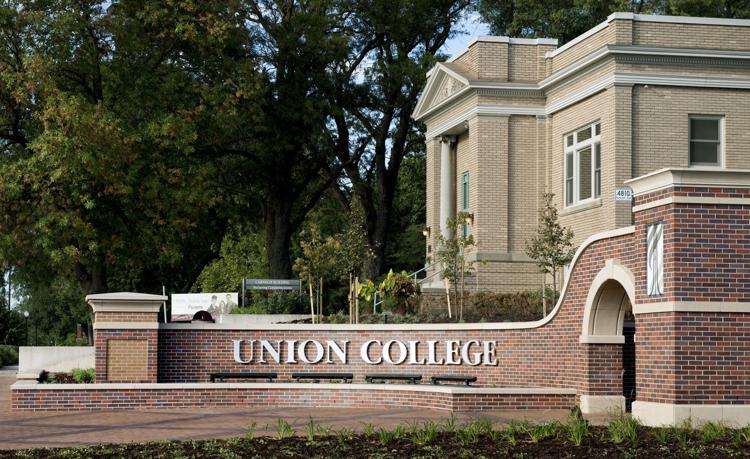 University of Nebraska at Kearney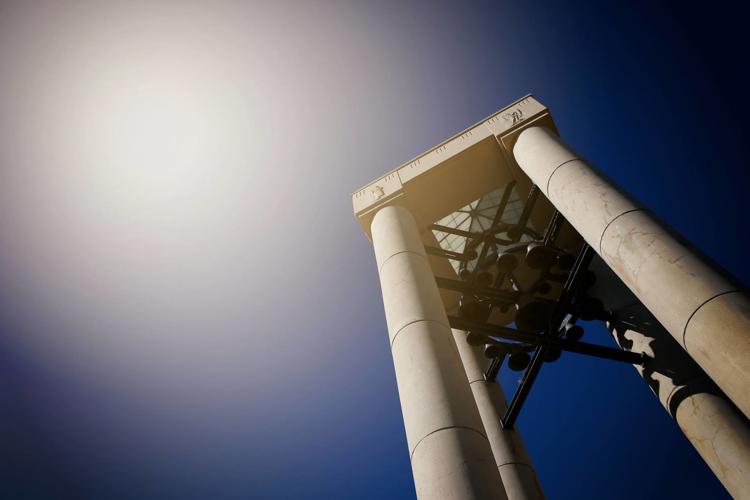 University of Nebraska Medical Center
University of Nebraska at Omaha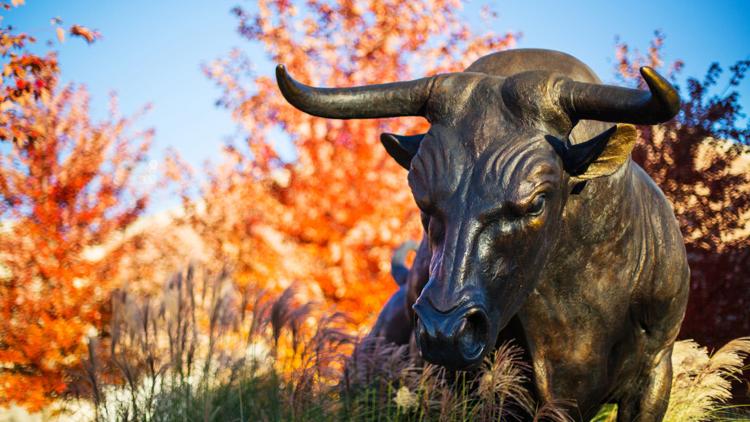 University of Nebraska-Lincoln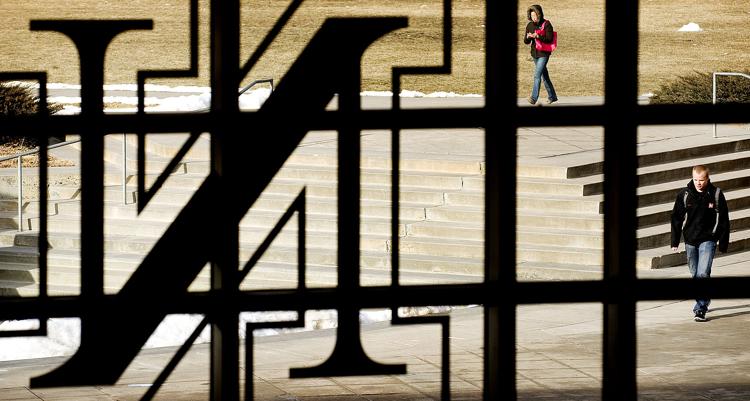 Wayne State College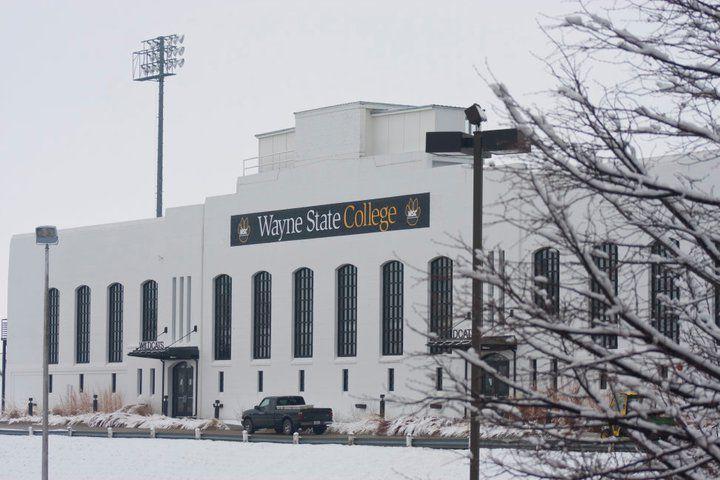 Western Nebraska Community College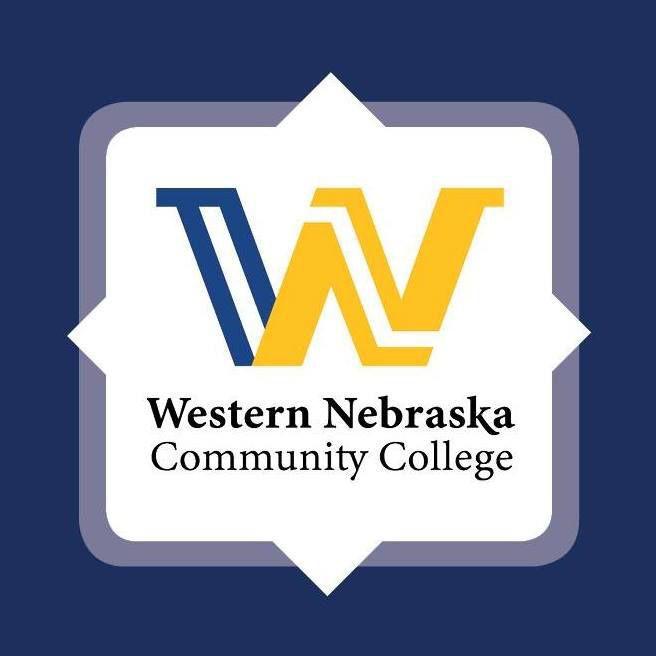 York College