The end of in-person classes for the semester will arrive for several Lincoln area colleges and universities next week.
When it does, thousands of college students from the University of Nebraska-Lincoln, Nebraska Wesleyan University and Union College will leave the Capital City bound for towns and cities across Nebraska, the Midwest, and beyond until late January, or possibly later.
With the semester break coming as coronavirus-related cases, hospitalizations and deaths are soaring across the country, public health officials say they are keeping close watch to see whether or not the virus catches a ride home with college students.
The Lincoln-Lancaster County Health Department has been in regular contact with other public health districts throughout the state in the 3-4 weeks leading up to the winter break, said Scott Holmes, manager of the local Health Department's Environmental Public Health Division.
"There's been significant thought put into this issue," he said. "We're not going to track all these students and say 'this student is coming in from here,' but they are all aware they will be receiving students into these communities."
In an email to students last week, UNL advised students to get a COVID-19 test 72 hours before they leave for home at testing stations inside the 17th and R streets parking garage or at the East Stadium loop.
According to spokeswoman Leslie Reed, the flagship university campus pushed pause on its random mitigation testing to focus on providing tests for students who will be traveling. The response by students has been positive so far, Reed said.
But they are also being reminded that a negative test doesn't necessarily mean a person has not contracted the virus.
"In many ways, a negative test can give you a false sense of security and tempt you to drop your guard," Dr. Heather Eberspacher, medical director of the University Health Center, said in an email to students.
"Now is the time to buckle down and stick to the prevention habits you've been practicing since the pandemic began," she added.
UNL recommended students limit their interactions on campus and elsewhere for 2 weeks before they return home and to consider who they may be putting at risk.
The university also suggested students be cautious while traveling, including wearing masks in the vehicle if they are riding with other students, and to research local public health guidelines for their final destinations.
NWU has also seen a good response to its offer for students to get tested for the coronavirus, spokeswoman Sara Olson said, and has pushed similar messaging to its campus community.
The exodus of thousands of college students from Lancaster County will likely result in a drop in the daily coronavirus cases locally, Holmes said.
After an initial spike following students moving into the residence halls and classes starting in August, UNL has accounted for roughly 10% of the daily caseload, Holmes said. Most of the spread in recent weeks has been attributed to small gatherings where masks are not being used.
Since August, there have been 16,277 tests done at UNL-specific testing sites, with 1,571 positive cases for a positivity rate of 9.7%.
As of Nov. 18, the seven-day average for positive cases at UNL is just more than 24, with the seven-day average for tests resting at 247. Over that same time period, Lancaster County averaged 243 cases per day on 885 tests.
Nebraska Wesleyan reported a total of 23 new positive cases between Nov. 9-15, according to its latest report. Since Aug. 3, there have been a total of 306 cases at the liberal arts college in northeast Lincoln.
Holmes said the drop in total population in the county will likely result in fewer daily cases, but to what extent remains to be seen.
"We might see a little bit of a drop, but I'm not sure if we'll notice it based upon how many cases we've been getting per week lately," he said.
The unusual schedule adopted by institutions of higher learning in Nebraska and elsewhere this year means there will also be more students than normal continuing to live on campuses over the Christmas holiday.
At UNL, about 650 students — roughly 12% of the 5,500 living in campus residence halls this fall — will continue to stay in the rooms through the winter break.
About 155 students, a combination of those without adequate internet at home, winter sports athletes and some international students, will continue to stay in dorms at Nebraska Wesleyan.
Reed said students living on campus at UNL will be more spread out than in past years —  they get to continue living in the rooms they were assigned at the start of the school year, rather than have to move to a single dorm — and campus rules such as wearing masks will still be in effect.
Photos: Historic UNL buildings
University of Nebraska-Lincoln buildings; Architectural Hall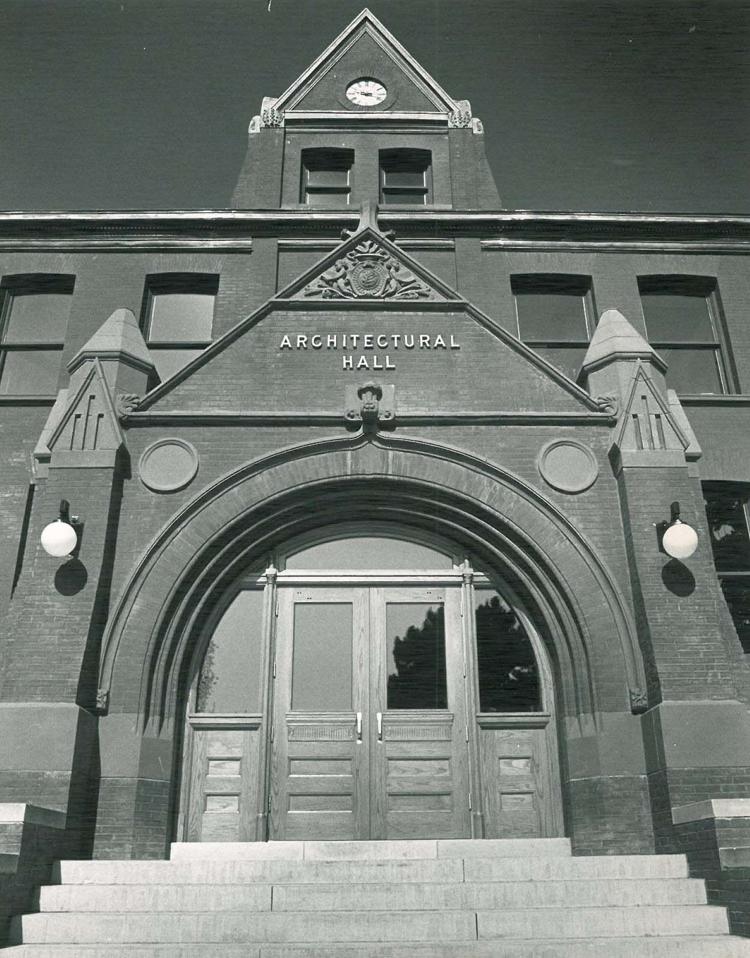 UNL CBA building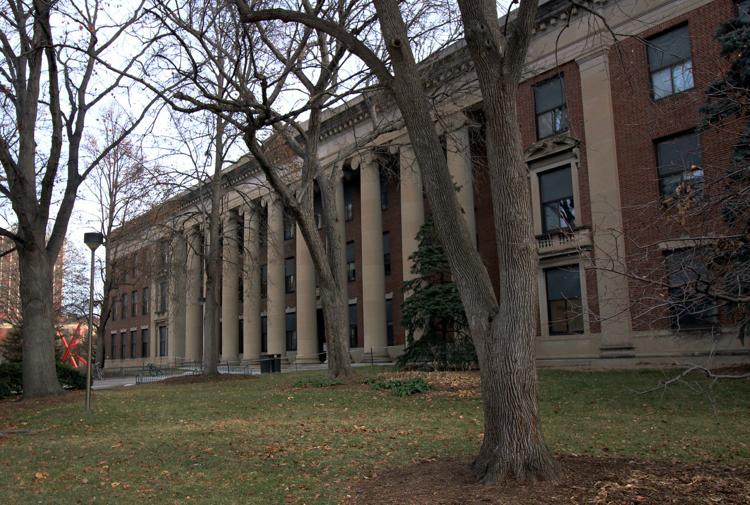 UNL Temple Building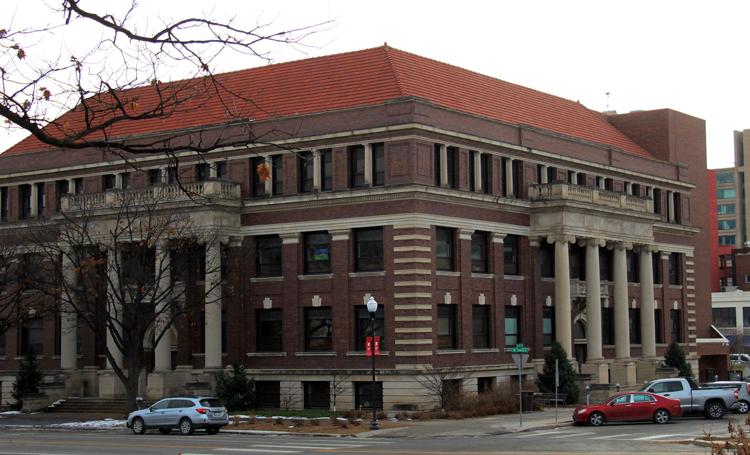 UNL Morrill Hall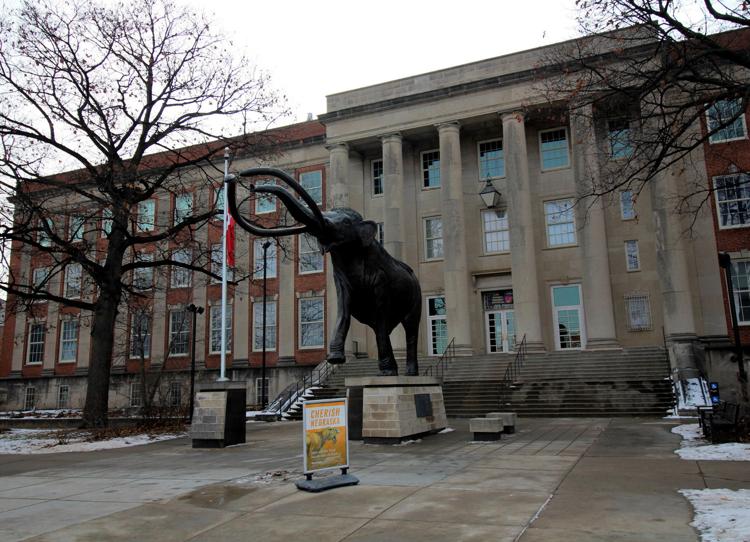 University of Nebraska-Lincoln buildings; Architectural Hall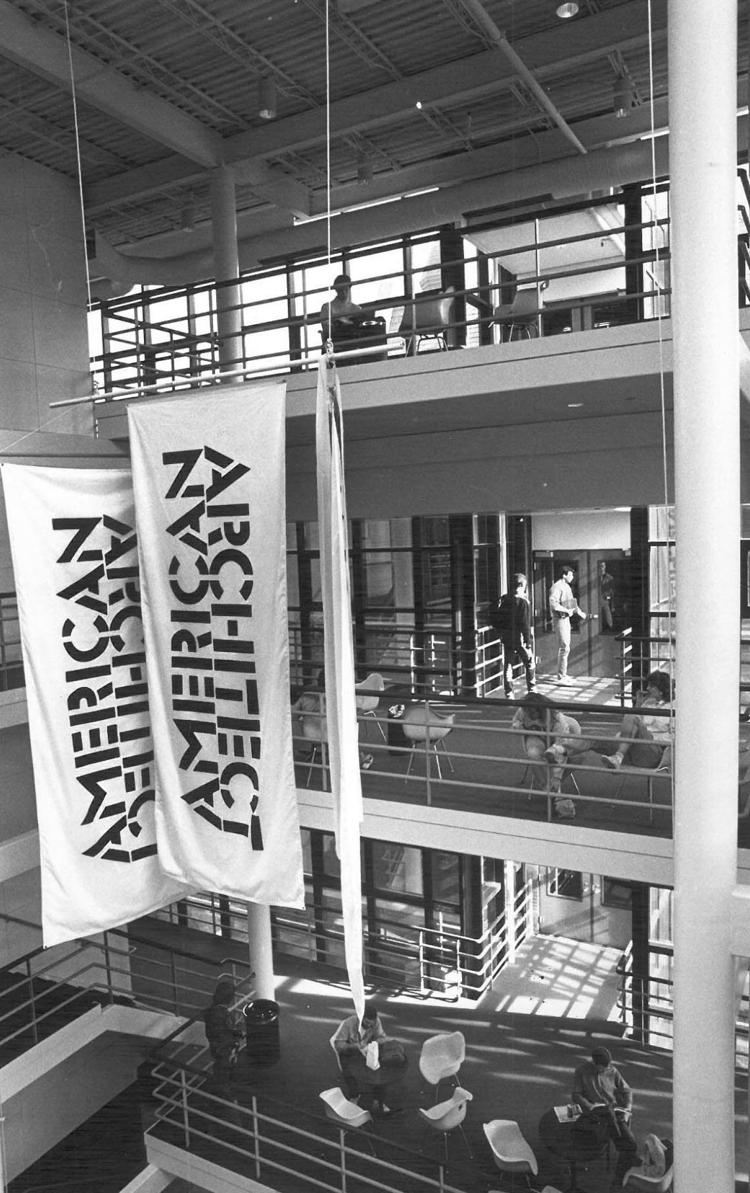 University of Nebraska-Lincoln buildings; Architectural Hall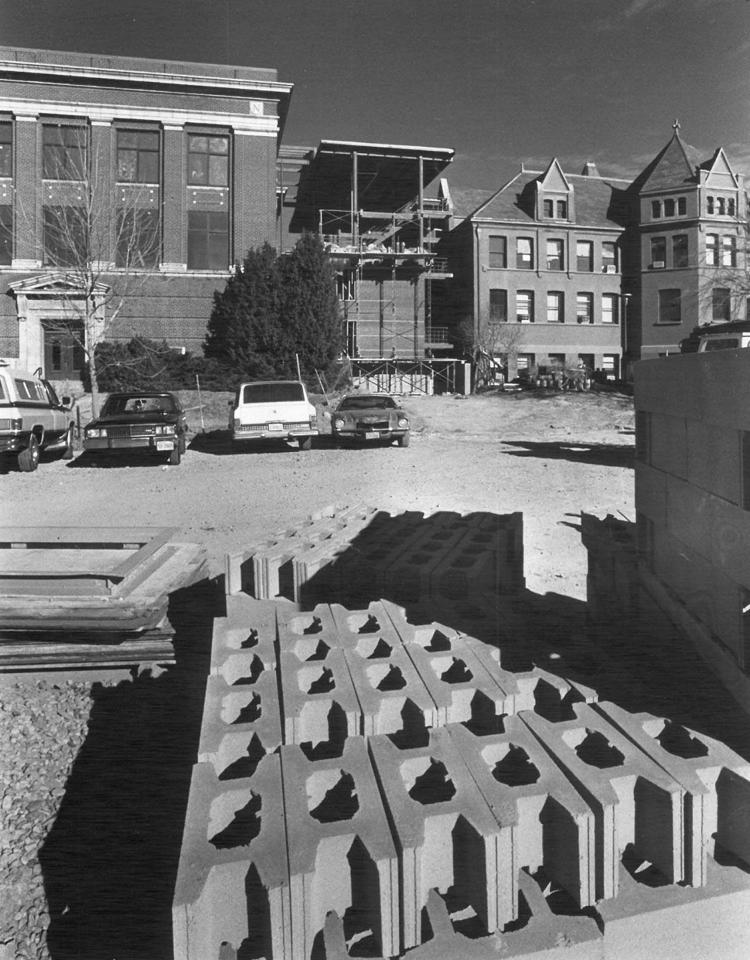 UNL Architecture Hall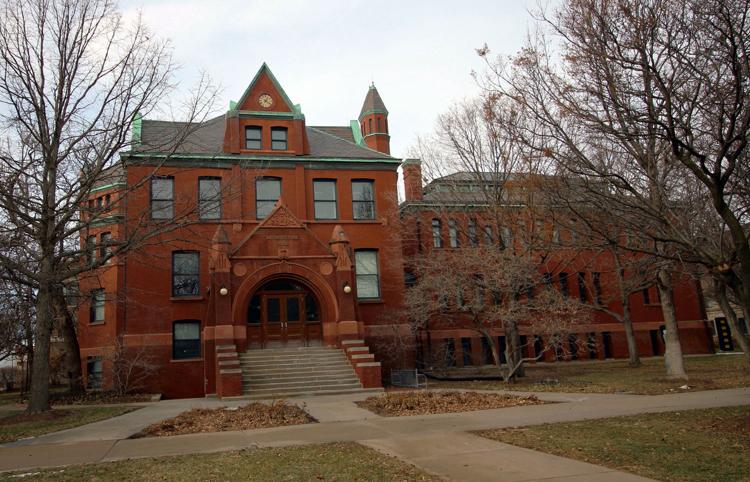 Cather Hall, Pound Hall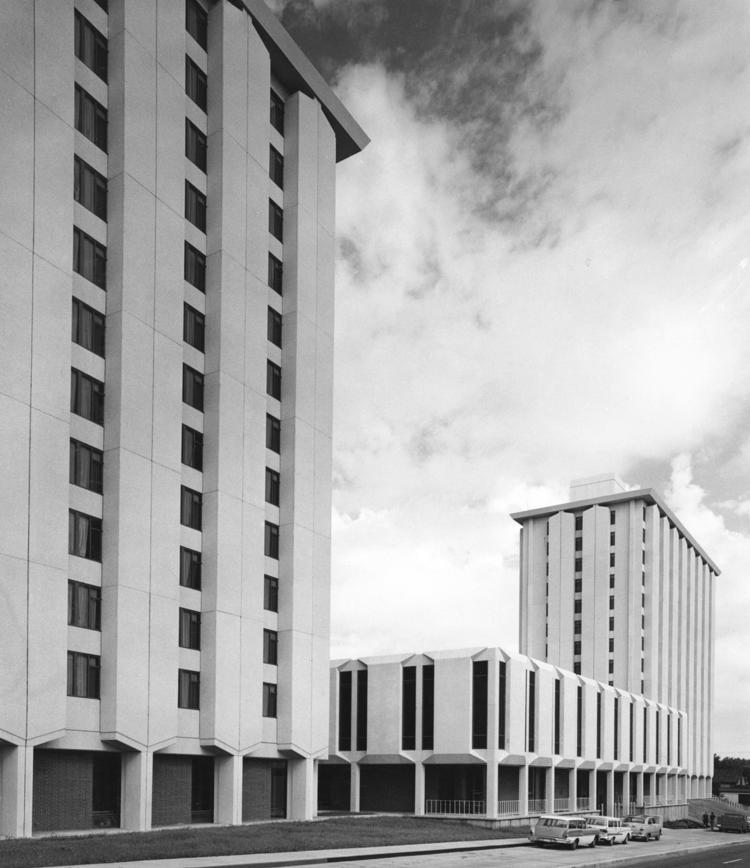 Cather Hall, Pound Hall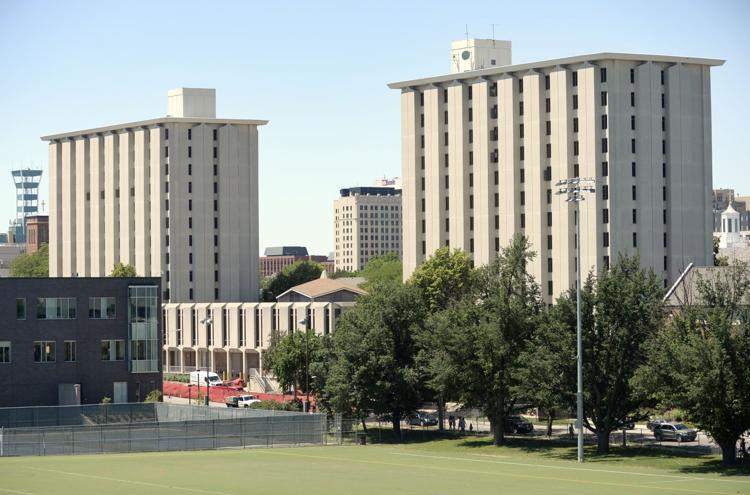 Teachers College
Brace Laboratory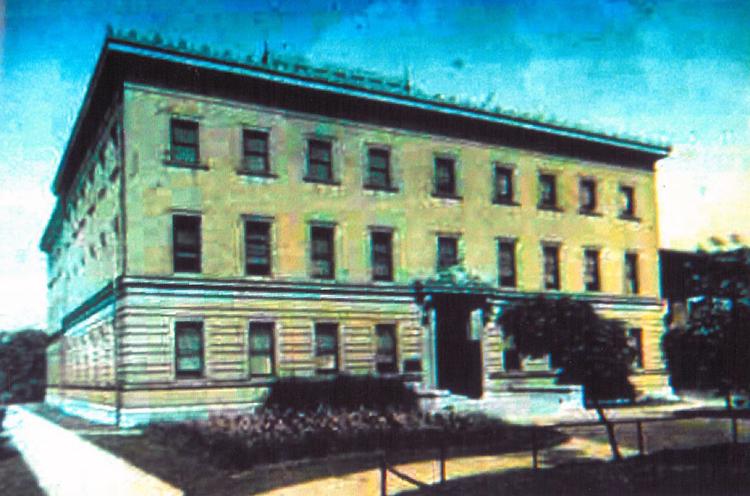 Brace Hall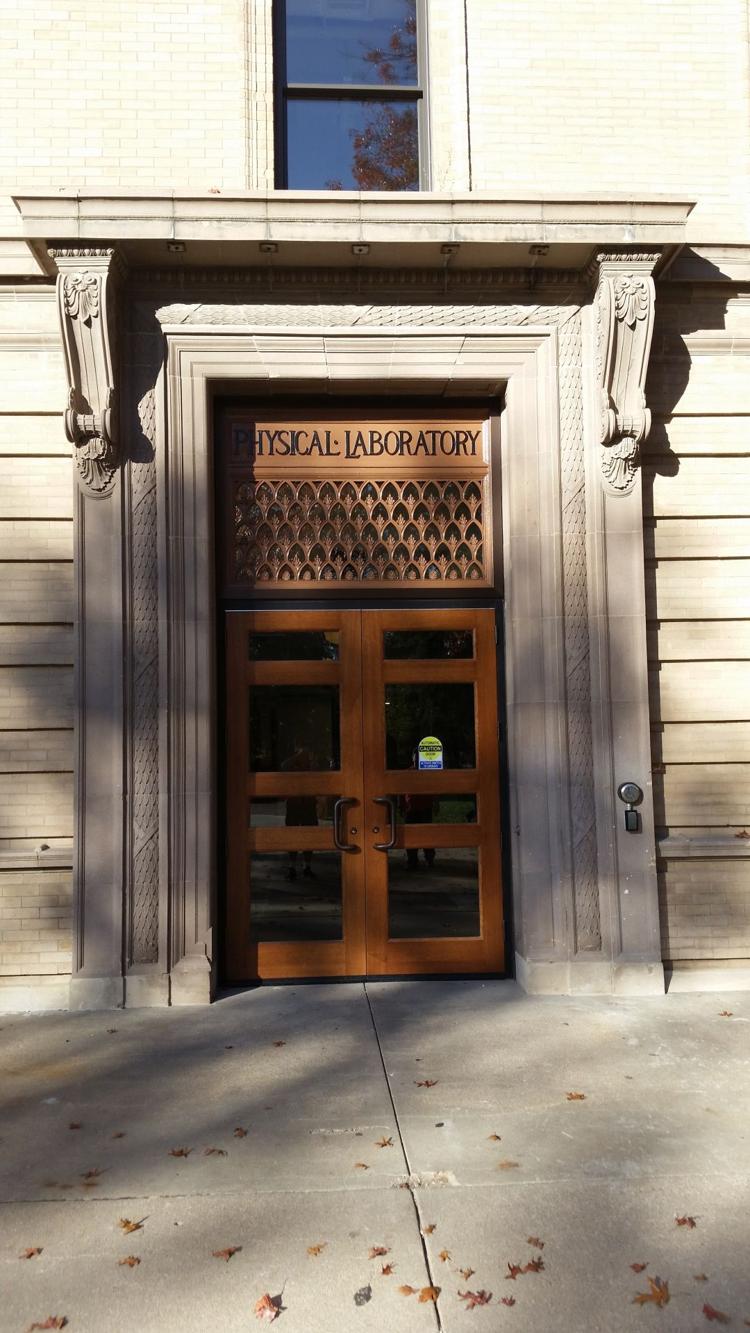 University of Nebraska astronomical observatory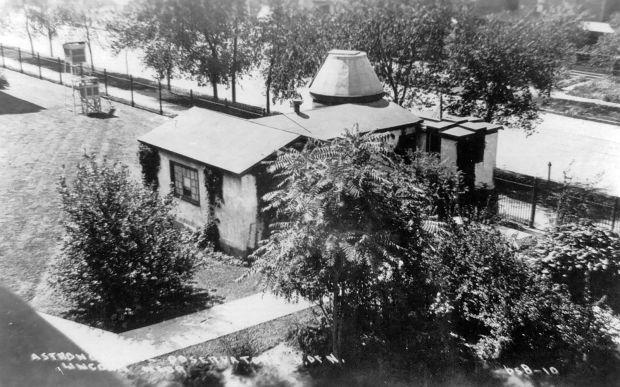 Concerned about COVID-19?
Sign up now to get the most recent coronavirus headlines and other important local and national news sent to your email inbox daily.