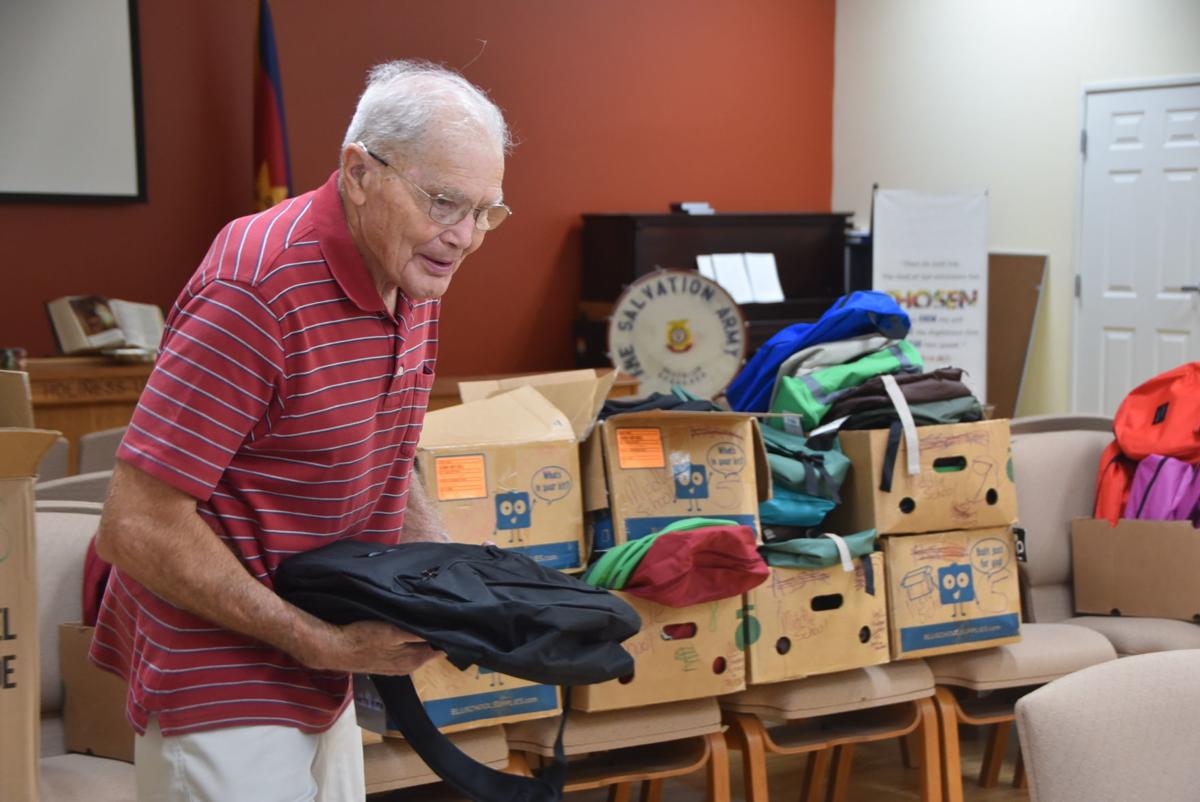 With less than a week until Beatrice Public Schools are back in session, the Salvation Army and Beatrice Community Hospital have partnered to provide school supplies to roughly 150 students.
The Ready, Set, Go! program has been a resource for local families for more than ten years. This year, the event runs Aug. 7-8 from 9:30 a.m. to 3:30 p.m.
After seeing what supplies were needed in each school, different colored backpacks were filled with pens, pencils, paper, rulers, folders and the like for students to use. Community members were able to donate supplies through tubs set up around town, as well as by making restricted donations to the Salvation Army specifically for the program.
Students were able to pick what color backpack they wanted, some excitedly comparing its contents with their siblings before they'd even walked out the door. They were also able to pick two outfits and books from the Beatrice Salvation Army location.
You have free articles remaining.
"A lot of families, especially when they have more than one kid, they struggle to get school supplies," Jenny Bratcher, a volunteer with Salvation Army, said. "This helps them do that, and it helps them so that they have a couple sets of clothes to start them out with for school. We cannot supply everything on that list, as much as we would love to, but we try to gather as much as we possibly can to help them out."
Although they were offered in previous years, shoes and haircut vouchers were not available.
However, the Salvation Army promoted the Beatrice Church of Christ's Sole to Soul event where gently used shoes in all sizes are being given to anyone in need. That event is on Saturday, August 10 from 9a.m. to noon at Tenth and Grant streets.
The hospital also donated hygiene bags with soap, toothpaste and other toiletries students could use to look their best on their first day.
As a mother of eight who has attended the event before, Amanda Bishop said she thinks Ready, Set, Go! is important for several reasons.
"Specifically to us, we had a house fire a year ago, and I feel like we're still playing catch up all the time," Bishop said. "It's nice to know that you have this to fall back on for something to help you, so you know your kids have what they need to go to school. I think that this is just a really good program for our community. It helps a lot."