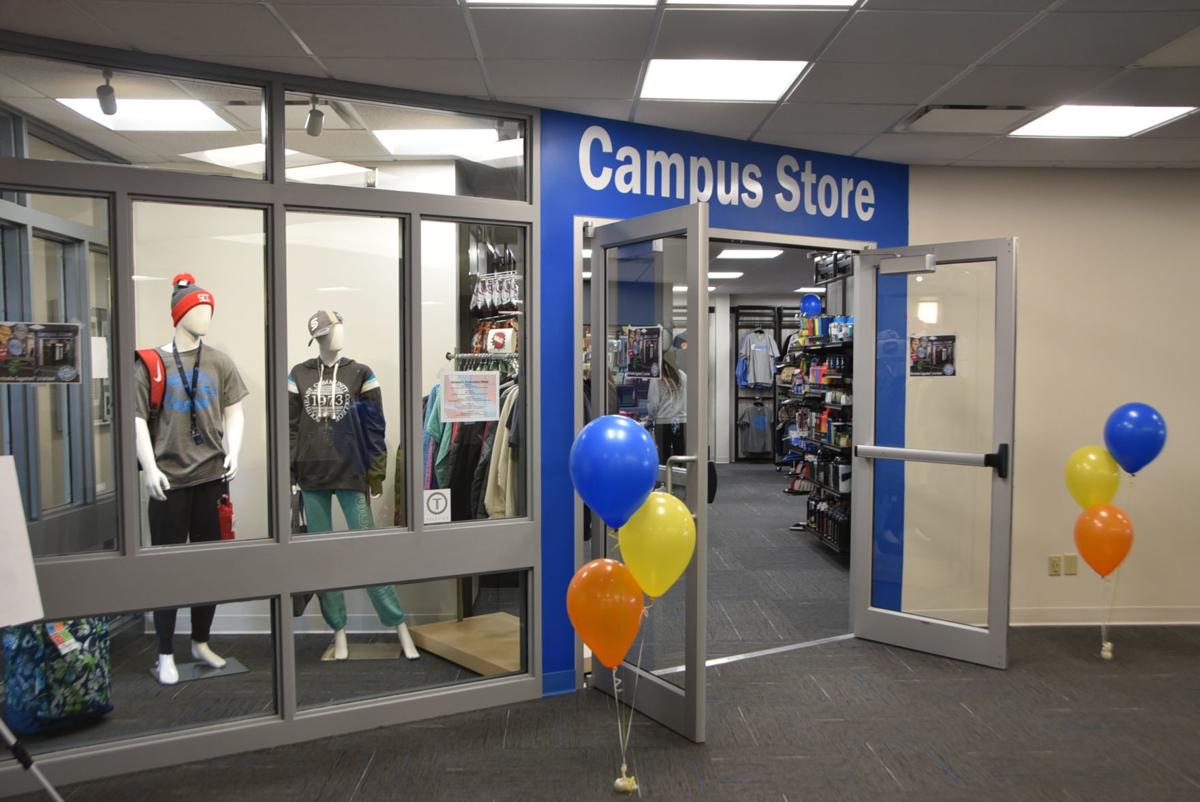 Students at Southeast Community College in Beatrice had a chance to show their school spirit – and get some food and snacks, as well – during the grand reopening of the campus store on Monday.
Jennifer Warren, campus store manager, said the store was remodeled over the summer to allow more space for SCC merchandise and school supplies.
The store is located in the campus' Kennedy Center next to the student center, and is open Monday-Friday from 8 a.m. to 4:30 p.m. There is also an online store to buy and sell textbooks and purchase SCC merchandise: sccbookstore.com/beatrice
You have free articles remaining.
"The bookstore really is an asset to the students because not only do they have all their textbooks there, but we're turning it into more of merchandise and snacks and refreshments," Bob Morgan, SCC-Beatrice's Campus director, said. "So it really becomes a convenience shop for students and staff, so it's a great opportunity to remodel and use that space effectively."
Warren agreed, saying that as textbooks go more digital the campus store has shifted to focus on general merchandise.
Warren also noted that the reopening was an opportunity for students and staff to purchase apparel with the new SCC logo.
The logo was changed last spring as part of a larger rebranding effort that started in 2018.
Their logo of over four decades, a pair of "C's" set inside a large, swirling blue "S", was replaced with two interlocked "C's" that together create a bold "S", which illustrates the school's new tagline: "Your path to possible."