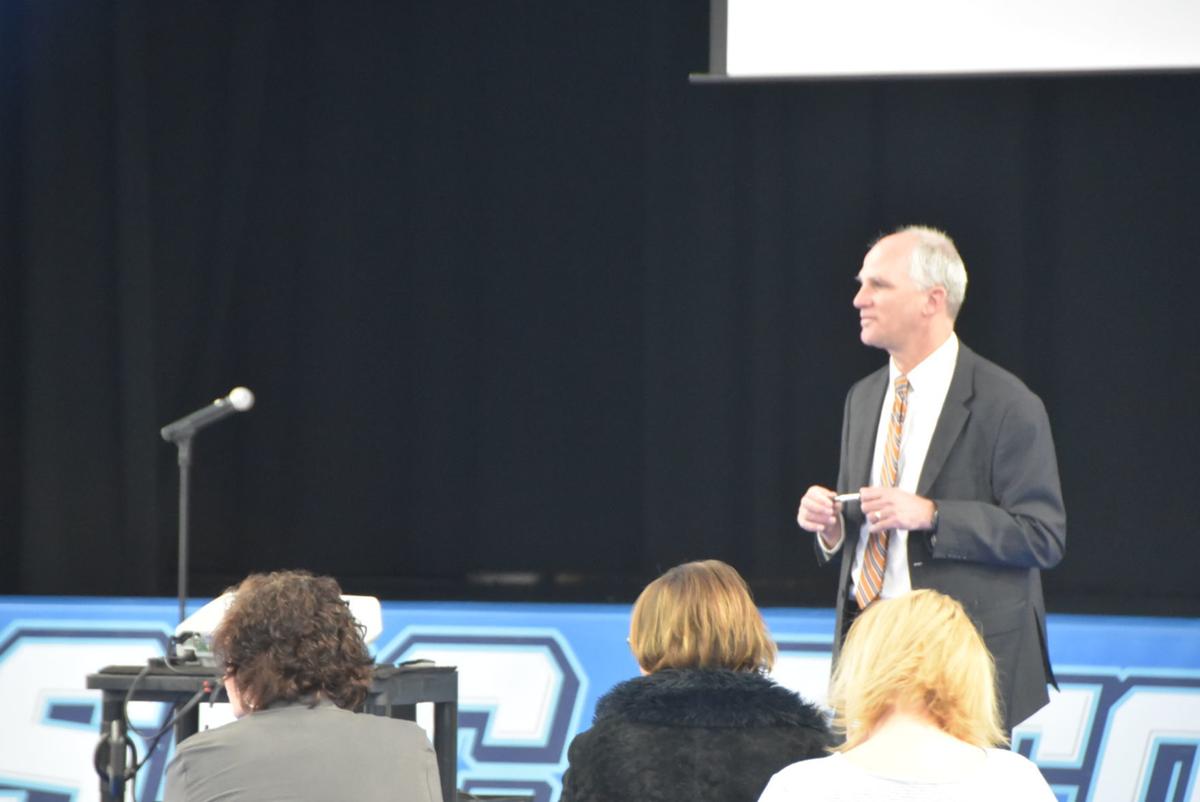 Southeast Community College held a forum Tuesday to get input from citizens about future plans for the college.
During the forum, audience members expressed a desire for SCC to get more involved with the community.
"We were looking at launching a very significant marketing plan," Dr. Paul Illich, SCC president, said. "With that plan, I think, comes a lot of opportunities to reach the community. Let them know all of the things we're doing."
Illich said that with the new building projects, SCC is being cognizant of creating spaces that can be utilized by both students and the community.
Bob Morgan, SCC's Beatrice campus director, agreed with a comment about bringing back the SCC Action Program, which involved both the school and community, but disbanded due to lack of members.
You have free articles remaining.
"I would encourage everyone to really think about reaching out to the college," Illich said. "If you don't hear from us, that might not mean we're not wanting to be involved in something. Maybe we're just not aware it's happening."
Illich also discussed his plans to help students earn degrees and learn tools to help with the interview process.
"We realized that at SCC, if you track students over five years, it turns out that 50 percent of our students will earn a failing grade at least once," Illich said. "Among those students, almost 60 percent earn that failing grade in the first quarter. You might say, 'well, does that matter?' If you look at the data, it does matter. Only four percent of those students will go on to earn a degree. That's something we can try to work on and try to turn it around."
Illich said SCC is launching a project focused on communication skills and resilience.
"We're really focused on creating a very positive, reflective environment where people can challenge one another without getting defensive," Illich said. "I know as employers, they often tell us that it's not about the skillset, 'I need someone that can work in a team. I need someone that communicates effectively and can control their emotions.'"
Illich explained that by teaching students and faculty these skills, it could help students through a failing grade and encourage them to continue with their education.
"I think it's much, much better in principle if you can have students that are resilient in their personal lives and work lives," Illich said.