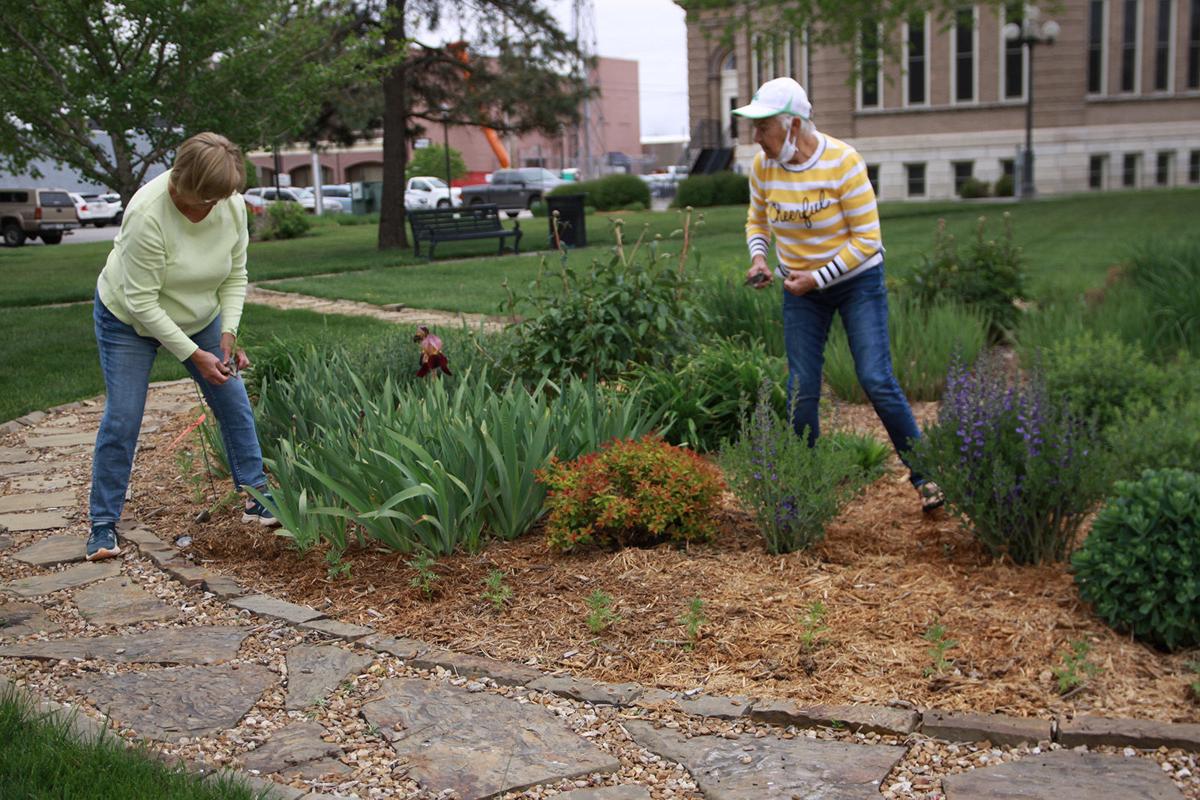 Charles Park in Beatrice was created as the city's first public park in 1914. It was restored as a part of the Main Street streetscape plan beginning in 2008. Marlene Gakle, a master gardener, was involved with designing and planting perennials in the park since the restoration was complete in 2010.
"Every plant has a purpose and a reason for being planted," said Gakle. "We tried to replicate what was here when the park was first founded. The marigolds we've added on the perimeter for a pop of color."
"I've been gardening since I was young. It started with my grandma and my mom would plant a garden, but then it would go to weeds. It really made me nervous,"  Gakle said. "I have a lot of good memories around gardening."
"It's a God given talent and desire to be a part of the planting. It's very spiritual to me," she added.
Gakle recalled memories of working with her late husband, Fred, and other friends in the gardens. In previous years students from the Beatrice Middle School have also helped with planting marigolds.
Lisa Clabaugh, a master gardener, also helped with the weeding and planting at Charles Park on Tuesday morning.
"I got involved because I love the plants, the people, the outdoors and I like the dirt under my fingernails," Clabaugh said.
The Nebraska Extension Master Gardener program is a horticulture-related volunteer training program based in many counties throughout the state, including Gage County. It has been part of University of Nebraska-Lincoln Extension since 1976.
Master gardener volunteers are required to complete 40 hours of training and 40 hours of volunteer service throughout the first two years of their involvement in the program. Volunteers retain their certification through 10 hours of annual training and 20 hours of volunteering each year.
The master gardener volunteers have also planted and cared for gardens at Centenary Methodist Church, The Salvation Army and the Beatrice Public Library.
For more information on the master gardener program contact Nicole Stoner at Gage County Extension at 402-223-1384.
Get local news delivered to your inbox!
Subscribe to our Daily Headlines newsletter.