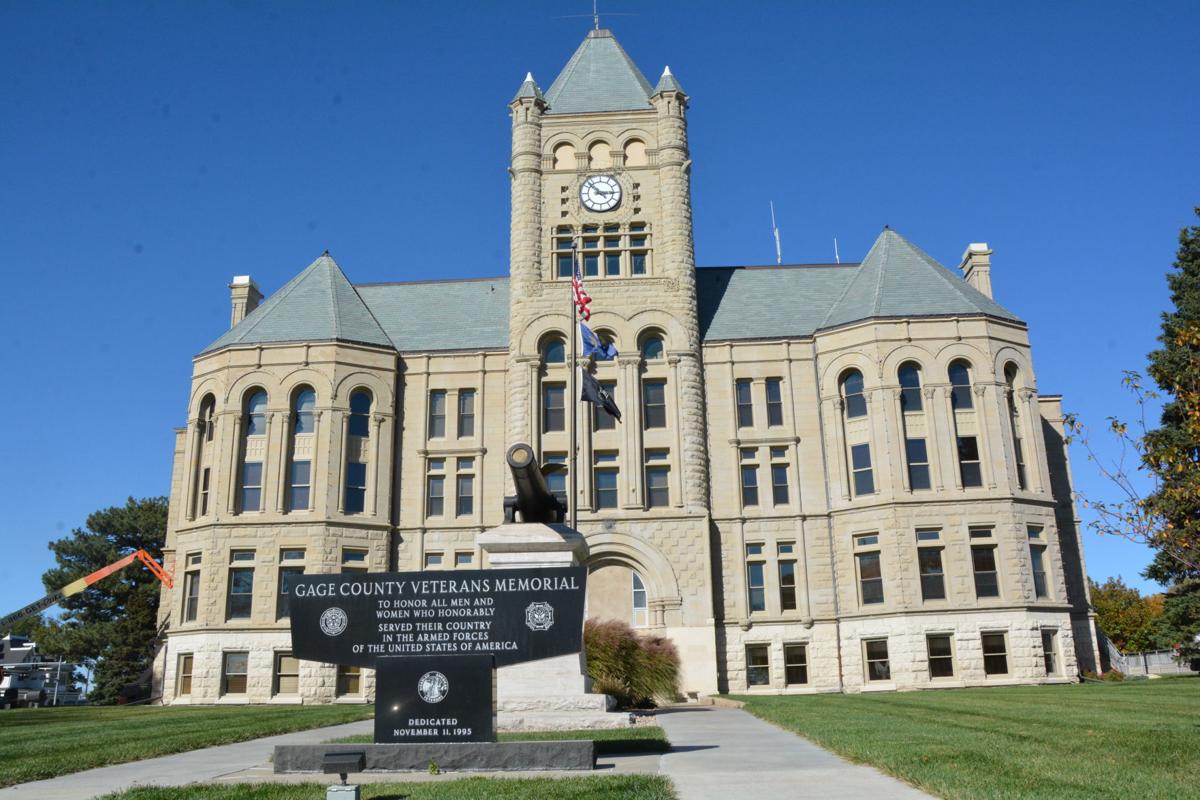 Increased security measures are being prepared as a murder trial set to take place in Gage County nears.
Joshua Keadle's upcoming murder trial for the 2010 killing of a Peru State College student is set to begin on Monday, Jan. 27. The trial is scheduled to last three weeks.
The trial was moved to Gage County from Auburn last August because of logistical issues with their facilities, including access to restrooms and private meeting rooms in Auburn for counsel to talk with Keadle and prosecutors to meet with witnesses.
In anticipation of the trial, the Gage County Sheriff's Office will bring in additional staff and implement a new screening station.
"We will be setting up a first floor screening station that will be similar to what you see in an airport," said Special Services Sgt. Bryan Davidson who oversees courthouse security. "Everyone will be screened, including our own employees. We will be addressing the employees about how to make that screening station a lot easier for them, having a small amount of metal."
Additionally, employees are advised to wear their identification badges when arriving at the courthouse, where visitors will be required to use the main floor entrance on the east side.
Currently, there are three public entrances to the building and security consists of a screening station on the third floor of the building, where county and district courtrooms are located, along with their offices.
Gage County is keeping track of expenses associated with the trial and will be reimbursed by Nemaha County.
You have free articles remaining.
Davidson attended County Board meetings on Monday and Wednesday where he told the County Board of Supervisors the screening station was prepared last week, and deputies will begin using it sometime the week before the trial to work out any issues.
"The big day is going to be the 27th," Davidson said. "They send out over 90 jury notices to people. We won't have 90 people coming in, but we'll certainly have about 70 showing up at about the same time. We'll be trying to run as efficiently as possible on that day."
Also present at the meeting on Monday was District Court Judge Rick Schreiner, who ordered the trial be moved to Gage County.
"I apologize for bringing this mess to Gage County, but it's because we have the facilities and we can do this," he said. "It was just best for everybody."
The courtroom in Beatrice is large enough for jury selection, whereas in Auburn, it would have had to be done in a hall or meeting room elsewhere in town. Holding the three-week trial in Auburn, where county and district court share a single courtroom, also would have prevented county court cases from going forward during the trial.
Schreiner said that on a positive note, the trial may provide an economic boost for the county.
"This is going to bring the media to Gage County and they're going to see the courtroom that we've got and facilities we've got," he said. "I think they're going to get a different view of what Gage County is. They're going to be bringing folks down to stay in our hotels, they're going to be buying gas and eating here. There are some benefits to this. I'm proud of Gage County and I'm proud of the facilities we have."
The trial was initially scheduled for September, but was continued four months but was continued following evidence related to a laptop, SD card and second Facebook account the victim, Tyler "Ty" Thomas, may have had.
Thomas disappeared early Dec. 3, 2010, while walking back to campus from a party. Her body never was found.
Keadle, 37, quickly was named as a person of interest and was said to have been the last person to see her alive. But prosecutors didn't charge him until 2017.