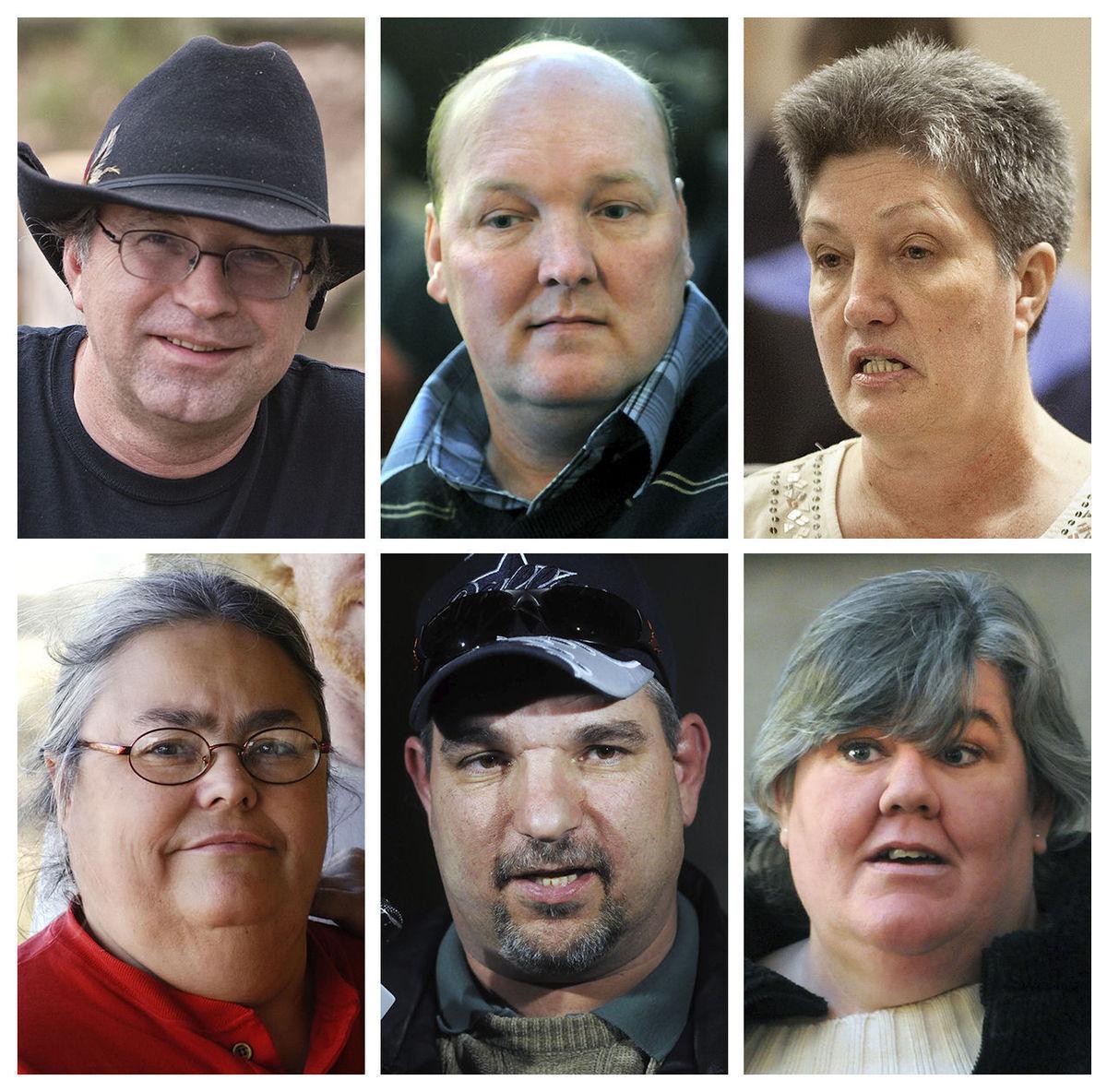 Gage County has reached a settlement with insurance companies regarding the $28.1 million judgment against the county in the Beatrice 6 case.
On Wednesday, the Board of Supervisors approved a memorandum of understandings with the Nebraska Intergovernmental Risk Management Association (NIRMA), Employers Mutual Casualty (EMC) and four excess insurance carriers for settlements.
The county expects to collect a total of $5.98 million from the carriers to put toward the judgment.
"We started with an understanding that there may or may not be any coverage," County Board Chairman Erich Tiemann said. "We reached this point and I think we all are in agreement that this is the best possible outcome at this time."
The Beatrice 6, Ada JoAnn Taylor, Thomas Winslow, James Dean, Kathleen Gonzalez, Debra Shelden and the estate of Joseph White, were convicted in the 1985 rape and murder of Helen Wilson in her downtown Beatrice apartment.
They were arrested in March and April 1989 and ultimately spent a combined 75 years in prison until DNA evidence showed another man had committed the crime. In 2016, a federal jury awarded the six a combined $28.1 million.
After the judgment, Gage County filed lawsuits against EMC and NIRMA, which both argued they were not obligated to provide coverage.
Joel Bacon, an attorney with Keating O'Gara Nedved and Peter law firm in Lincoln, said EMC is paying $3.9 million, NIRMA is paying $1.98 million and $95,000 is being paid by four excess insurance companies.
"When we first appeared in this room about four years ago we said that the county had good faith arguments to make for coverage through NIRMA and EMC," he said. "We intentionally used cautious language at the time because of the many legal obstacles of achieving any judgment or settlement for the county… The total settlement amount of just under $6 million is modest compared to the judgments entered against the county and its former employers, but in our professional opinion this outcome is the best that could be achieved under the circumstances. We hope it will be some relief on the burden of the taxpayers of Gage County."
The judgment is being paid by property tax revenue and a 1/2-cent additional sales tax that went into effect with the start of the year.
The insurance settlements could mean the judgment will be paid two years sooner, for a total of around five years. The first payment to the Beatrice 6 was made last June.
"This will make up somewhere in the realm of two years of payments at this time, which will of course accelerate the overall payment," Tiemann said. "It lowers the interest and moves us along much quicker. It's hard to guess as valuations go down. Last year Gage County depreciated approximately $50 million, our initial numbers showed depreciation this year of $70 million. In two years we're down $120 million in valuation. At this point in time it's approximately a two year reduction in payments."
Tiemann added Gage County has also accumulated a total of $2.1 million in legal fees fighting the judgment and arguing the insurance companies should provide coverage.
Get local news delivered to your inbox!
Subscribe to our Daily Headlines newsletter.