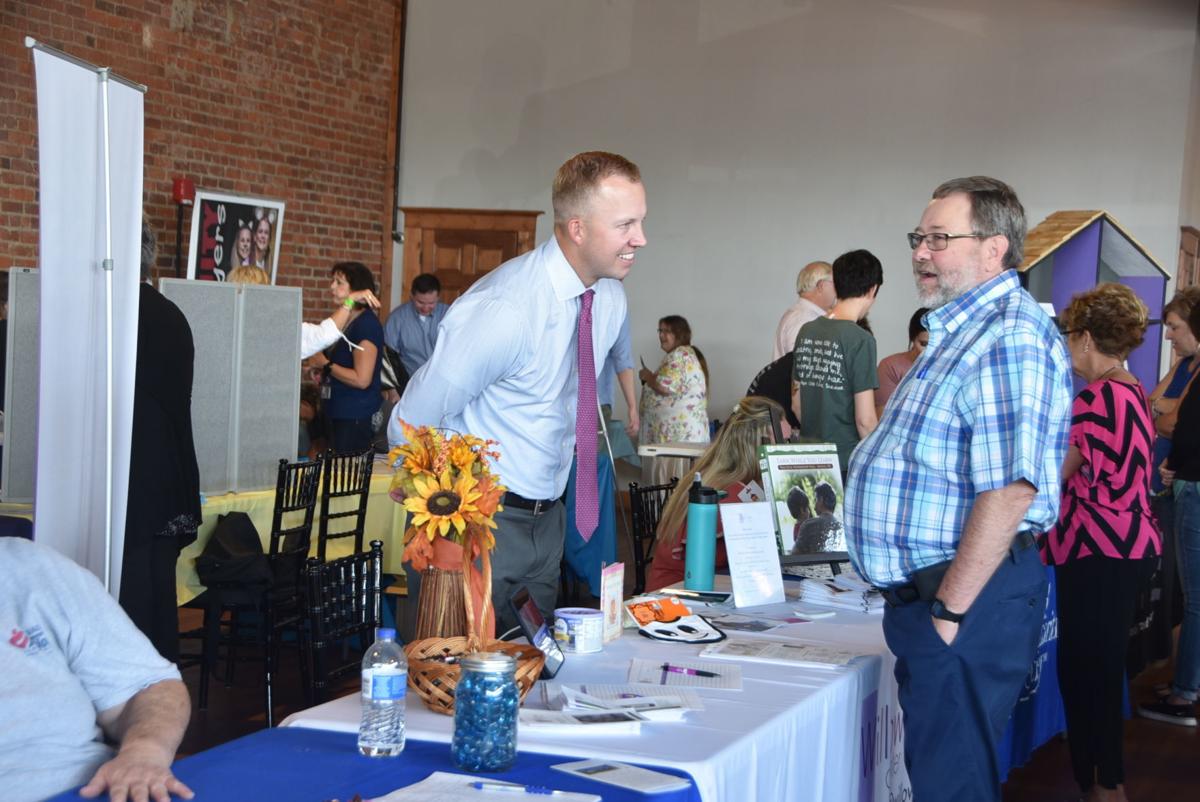 At noon more than $30,000 had been raised. By 4 p.m. that number had swelled to more than $120,000 as more than 700 individuals had donated money to 47 Gage County nonprofit organizations Tuesday.
By the stroke of midnight, $153,272.44 was raised by 1,168 individuals for the first annual Big Give Gage event.
Donations from the 24-hour event go towards a variety of nonprofit goals such as building updates, scholarships for high school students, caring for homeless animals, providing food for those in need and many other updates for the community.
Individuals were able to donate through biggivegage.org, but many attended Vintage Venue in Beatrice to meet the organizations involved and donate in person.
The event was organized through the Gage County Foundation and the Beatrice Community Hospital Foundation, who both pledged  on Tuesday to continue the event for at least two more years.
"And hopefully more after that," Don Vetrovsky, president of the Gage County Foundation, said.
Vetrovsky originally anticipated 20-25 organizations would sign up for the first Big Give, so organizers were excited and surprised to get double that amount.
"I don't think anyone realized we had this many nonprofits, 47 seems like a mind-blowing number to a lot of people," said Gina Heckey, the Senior Executive of the Beatrice Community Hospital Foundation. "I think sometimes it's really easy to look at our community and say 'this should be fixed or that should be fixed.' I can point at a different table in this room that shows you who's working on that project. There's literally someone working on every project in our community, from hunger to healthcare access to the beautification of our community."
You have free articles remaining.
Heckey said after seeing the Big Give events in Lincoln and Omaha, the foundations thought Gage County could easily do it, too.
Vetrovsky said it was about a year and a half in the making,
Throughout the day, donation milestones were announced to the group at Vintage Venue. Several sponsors for the event also held events and giveaways for those who attended the venue in order to provide additional funding for the nonprofits.
Vetrovsky said the nonprofits hoped to raise a combined $500,000 to complete all their projects, and said it would be great if that total were raised during the Big Give.
Regardless, Vetrovsky said the event will be deemed a success no matter the final number.
"The members of the nonprofits are going to have more money tomorrow than they did today," Vetrovsky said. "We're pleased to get it started."
Heckey said that the event is also a chance for the organizations to get exposure and educate the community on what they do, as some do not have websites or paid staff.
Heckey said donations can't be given through the Big Give Gage website after Tuesday.
"The site will be live, so you'll still be able to learn about the nonprofits and see what they're working on, but you'll have to contact them directly to give beyond that point," Heckey said.