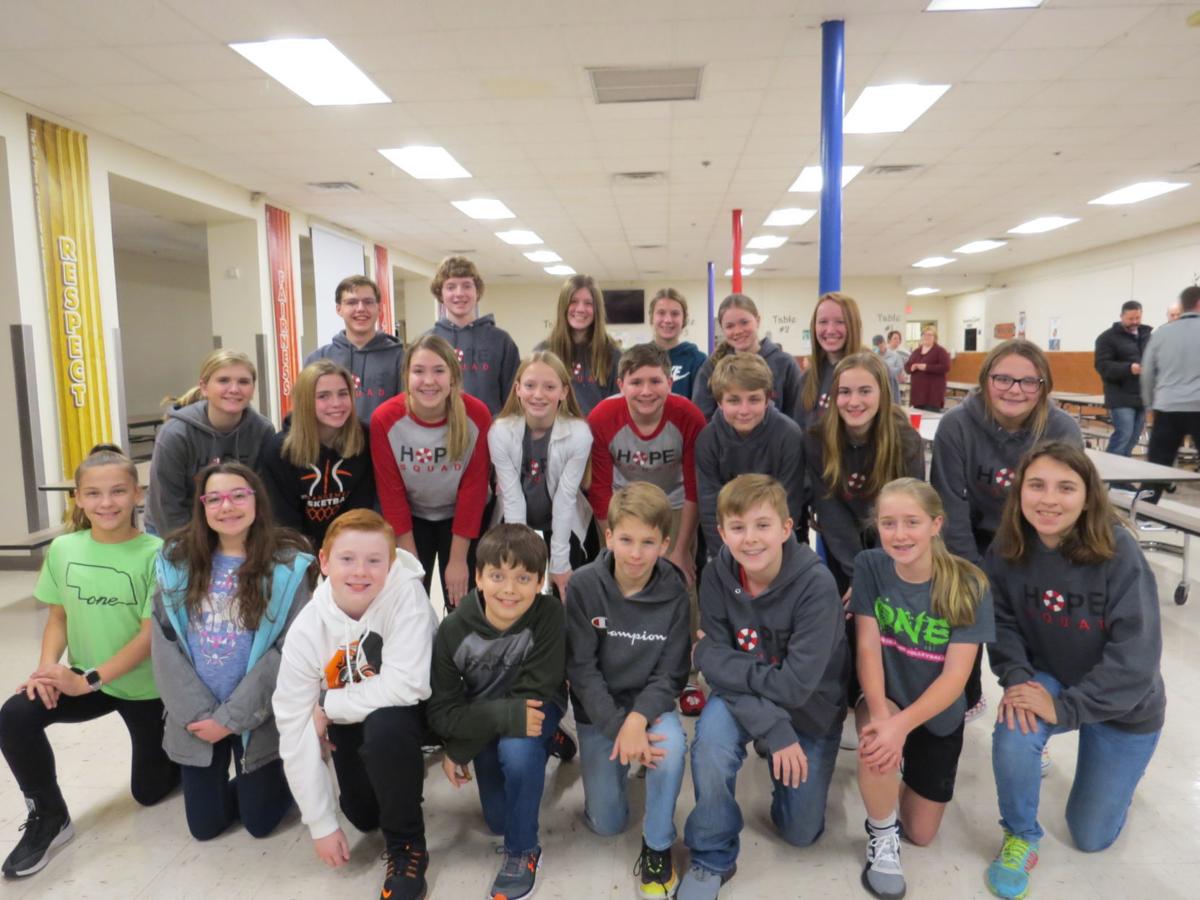 The Beatrice Middle School held Hope Squad sixth grade orientation for students and parents on Monday evening.
Hope Squads are a school-based peer-to-peer program designed to prevent suicide. An advisory team of teachers, counselors and community trains students to recognize warning signs in depressed or suicidal peers, and report those signs to an adult. Hope Squad members are not counselors, but build positive relationships in the school to change the culture regarding suicide.
"I see a change in our school and more positive peer influence happening," said Karen Dittbrenner, Beatrice Middle School Media Specialist and parent of a Hope Squad Member.
The Hope Squad concept was developed by Dr. Greg Hudnall of Utah.
The Hope Squad began at the Beatrice Middle School in January of 2018. Sixth grade students are nominated by their peers in November of each year. Students are instructed to choose the nominees based on character, friendliness and willingness to listen. Students with the most votes are invited to join with parents giving permission prior to a student becoming a member.
"We invite the new members and their parents, as well as the seventh and eighth grade students and their parents to the orientation in January to give them more information about the program and answer any questions they may have," said Angie Vogel, Beatrice Middle School Counselor. "It takes a whole community to save a child."
Students said they enjoy the monthly training meetings, Hopester Friday when all Middle School students are invited to participate in activities, creating friendships and helping others.
"I think Hope Squad is important because it allows some of our students the opportunity to look out for the well-being of others and hopefully we can make that a reciprocal feeling amongst all of our student body," said Andrew Haake, Beatrice Middle School Assistant Principal and Hope Squad Advisor.
Get local news delivered to your inbox!
Subscribe to our Daily Headlines newsletter.