The events making headlines worldwide — a U.S. drone strike killing a top Iranian general, Iranian missiles fired at American military bases in Iraq, talk of war and economic sanctions — have made Helen Abdali Soosan Fagan feel as if she's being torn in half.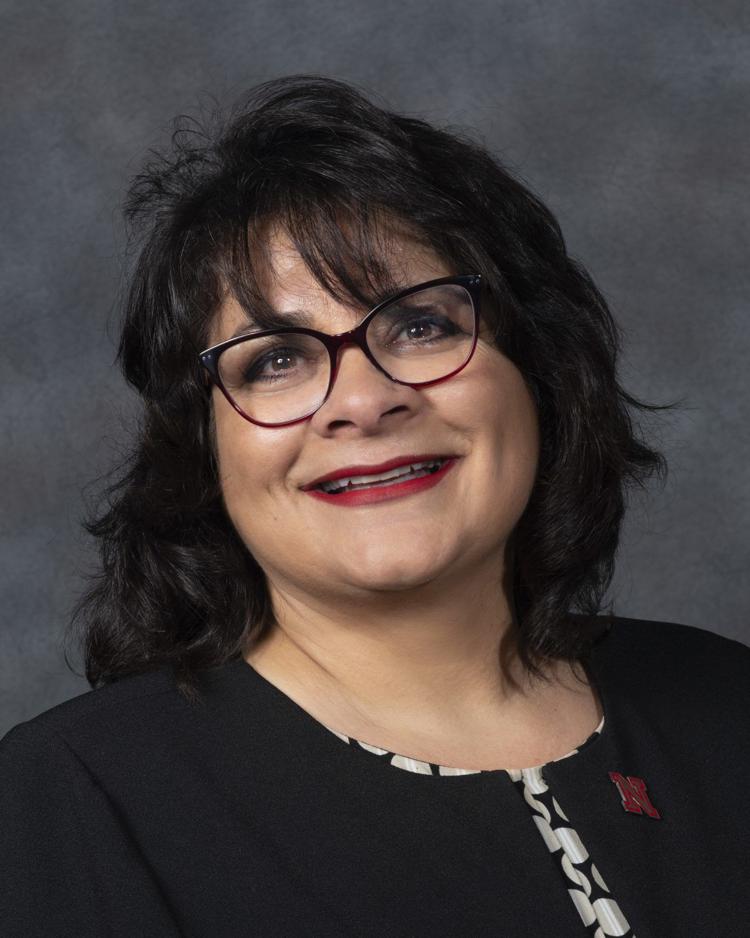 "I'm sick over it," she said. "I have family I love over there. I have family that I love over here," she said. "It's literally like trying to pull a human person into two pieces."
Fagan, who has made her home in the United States for four decades, left her native Iran as a child, going first to England with her parents and two brothers, then to a boarding school in Florida when she was 15.
The plan, she said, had been for her and her two brothers to get an education and return to Iran, but the Islamic revolution changed that. Her parents couldn't get American visas, but they could get student visas for their children, so Fagan and her brothers came to school in America and their parents returned to Iran.
Life was hard. She missed her parents and, because of the chaos created by the revolution, they couldn't get money to her for school. But she stayed, graduated from high school at 16 and met her future husband, who joined the Navy. His military service took them all over the United States and, ultimately, to Lincoln.
Teacher asks people to remember what is happening in Iran has real-life impacts for real-life people, including those living in Nebraska.
She went to college, earned degrees at Doane College and the University of Nebraska-Lincoln, including her doctorate. She made a career of training leaders and their organizations on cultural competence, inclusion and diversity, and teaches at UNL.
The escalating conflict between the U.S. and Iran makes her worried for family still in Iran, and how it could ignite anti-Iranian sentiment here. Forty years ago, during the Iran hostage crisis, she and other Iranian students were loaded onto a bus and taken to a Florida airport, where they were questioned and released.
She's been a U.S. citizen since 1992, but believes it could happen again.
"There's no guarantee if the U.S. decides we're going to round up all the people born in Iran. I would be one of them."
While there are some Iranian refugees in Nebraska who fled religious persecution, many who have made their home in Nebraska are in academics — either professors or students, or they came after the 1979 revolution, Fagan said.
Ninety-one Iranian students study at University of Nebraska campuses this year; the majority are in graduate programs at UNL, according to university officials.
Falah Rashoka, a graduate student in nutrition and health sciences at UNL who came to Lincoln from Iraq three years ago, said many of the Iranian students he knows don't want to talk to reporters out of fear their families in Iran will be targeted.
Rashoka, a Yazidi who gained asylum in the U.S. because he worked for U.S. troops, said Iranian Maj. Gen. Qassem Soleimani, who was killed by a U.S. drone strike, was a tyrant.
Rashoka said his family was among those targeted by militia groups supported by the Iranian and Syrian regimes. His brother, who also worked for U.S. troops, was killed by a suicide bomber a decade ago. Another brother is still trying to get out of Iraq.
Rashoka is happy Soleimani is dead, and believes a majority of Iraqis feel the same, but he worries about the fallout from his death.
Minority religious groups such as the Yazidis and Christians will likely be targeted, which means his family still in Iraq could be in even more danger.
"When there is conflict or war between two groups or two countries ... they will look for the easy groups to target — the minority groups. They are easier targets to attack," he said.
Economic sanctions, which President Donald Trump announced Wednesday will be imposed on Iran, also hit families the hardest, he said. The people suffer, he said, not the government.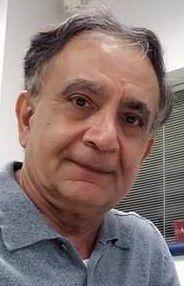 Lotfi Najjar, a professor of information systems and quantitative analysis at the University of Nebraska at Omaha's Peter Kiewit Institute, said his worries about his family in Iran were eased after Trump's remarks Wednesday seemed to dampen the situation.
He's still concerned about sanctions, and hopes the situation will not escalate to war, but suspects much of this is a game by world leaders such as Trump, Iran Supreme Leader Ali Khamenei and Russian President Vladimir Putin.
"These are all games," he said. "You don't know the politics, what's going on behind the curtain."
Najjar came to the United States in 1977 to get his bachelor's degree with plans to return to Iran. He earned his bachelor's then his master's and doctorate and because he'd met his wife here, decided to stay. Post-revolution Iran also was bad, he said, and many people who'd left to get an education decided to stay.
By the early 1990s he could afford to go back to Iran for a visit, where much of his large family still lives. He now visits his mother every year, and hopes that can continue.
Another refugee, the oldest son of a family that came to Lincoln from Iran fleeing religious persecution, said the family is happy about Soleimani's death. He asked that his name not be used because he fears it would impact his family's ability to visit Iran.
"For the current situation I am happy, but I don't know what is going to happen," he said. "If there is going to be a war, I don't know how I will feel about it."
The best outcome, he said, would be another revolution by the Iranian people.
"Our family and so many people are hoping we can solve our own problems within our country," he said.
Fagan remembers the anti-Iranian sentiment during the Iran hostage crisis in 1979-80, and it was stronger then, though it has gotten more difficult since Trump was elected.
She has facilitated an intercultural communications institute in Qatar for years, and got an e-mail last week saying it cannot have foreign nationals in the country this year. She's been detained at an airport since Trump's travel ban, despite her American citizenship, as has Najjar, also an American citizen.
But Fagan doesn't follow the politics of Iran carefully and didn't know who Soleimani was until news broke about his death. The conversations she has with family in Iran are never political, always personal, she said.
Her home for 40 years has been here, where she's a mother and grandmother, but she's also Iranian. And so she prays for peace.
"I fear for all of us," she said. "I pray. I pray a lot."