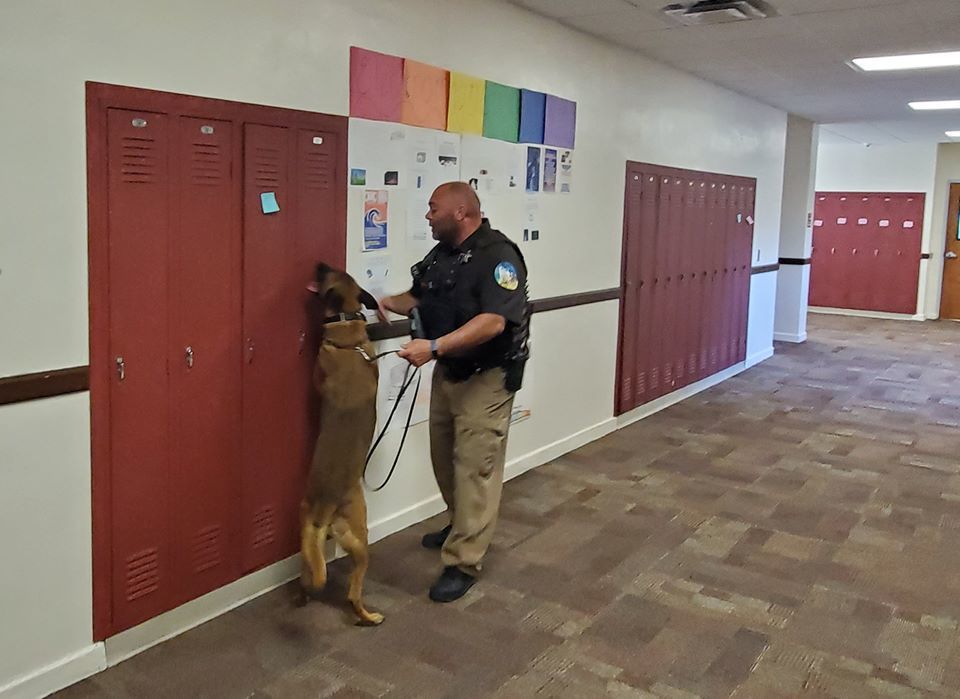 Area K-9 units were used to search a Gage County school for drugs on Friday morning.
Gage County Sheriff Millard "Gus" Gustafson said the search was conducted at Southern School in Wymore, with assistance from the Beatrice Police Department's K-9 unit and Wymore Police Department.
"We had our first request for a K-9 sniff down at Wymore Southern last week," Gustafson said. "They went down and took the K-9 unit from the city because it's kind of overwhelming when you've got that much building. Their senses kind of overload after a while.
"It was a good report, they found nothing. We were glad to hear that."
The sniff was the first since Gage County's K-9, Buster, was certified with a new handler last month.
Deputy Dax Brydl completed a three-week certification program with Buster, a 4-year-old Belgian Malinois, earlier this year to be the county's K-9 handler.
K-9s and handlers are certified as a team, meaning Buster had to go through the six-week program again to get acquainted with a new owner.
Get local news delivered to your inbox!
Subscribe to our Daily Headlines newsletter.