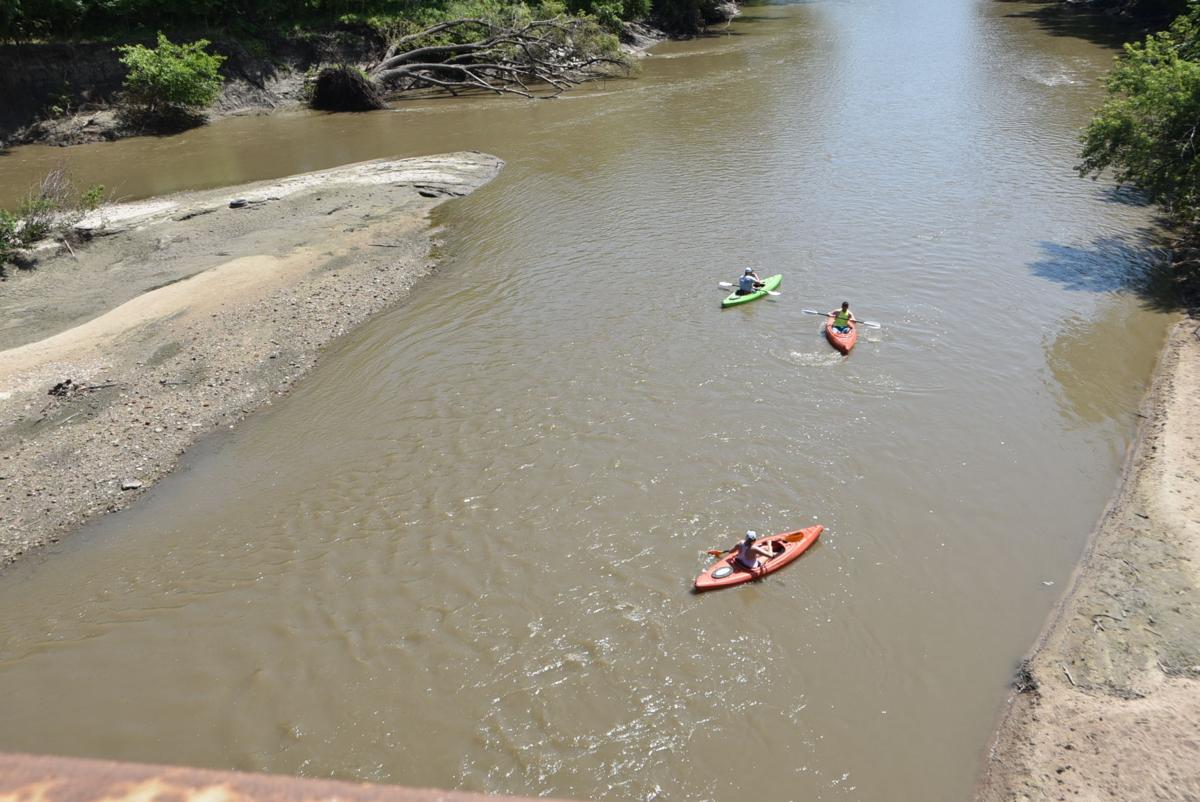 Those interested in kayaking or canoeing along the Big Blue River this summer are invited to the Beatrice Public Library on Tuesday at 7 p.m., as they host Main Street Beatrice Director Michael Sothan and his discussion on safety, transportations and permissions to consider.
"I think that's kind of it in a nutshell, is just to have a general conversation about future projects, about some of the ideas and how to maybe get involved with paddle sports, and then just go over some of the basics so that way people can feel a little bit more confident when going out and obtaining the equipment and going out into the river," Sothan said.
The river was notably used for paddle sports by nearly 100 individuals last summer, in an event hosted by the Beatrice Mary Family YMCA. The Y currently has a similar event planned for Saturday, June 26.
Sothan said currently, the only official exit point for the river is at the Beatrice Boat and Campers Club in Holmesville, roughly 10.7 miles away if accessed from the West Court Street Bridge, and with the average float trip being 3.5 to 7 hours, depending on river conditions and the individuals' skill.
"They've been improving their ramps that people can use to exit the river. They're a nice, fairly easy to exit location. It's just above the dam down there, so it'll avoid a major river hazard. Certainly a long trip…It's a good half-day to almost full-day worth of time being out on the river, but it does certainly look promising as a start for us in Gage County," Sothan said.
Sothan said not having an official entrance ramp in Beatrice, and Holmesville being the only exit ramp, poses two major challenges for the community.
"One is safety, and just convenience," Sothan said. "You're dealing with a lot more mud, you're maybe dealing with steeper banks, and there's nothing that's really marked. There's no signage, there's nothing to really help a person prepare or know that this is a place that you can get in, or really, off the river, where to get out. So you just kind of have to know the river. So for a beginner, or someone that has never floated this area, it poses some challenges."
Sothan also noted that while the river is considered public access in the state of Nebraska, the private properties surrounding it are not.
"Without identified entry and exit points, it's easy for potential trespassing to occur, even inadvertently," Sothan said. "We certainly want to avoid that, we want to be respectful of private property and give people an opportunity to enjoy the Big Blue River and its scenic beauty…But to do so respectfully, and to not have potential concerns around trespassing."
Last July, the Beatrice City Council committed to paying $6,000 for the construction of at least one river access point to be located south of the West Court Street Bridge.
Sothan said construction likely won't take place until later this year, after paddle season is over, but that the goal is to have it ready for next year.
"One reason why we're doing this program is to share with people what's coming in the future, but also how it can be utilized now, and just to caution people that while the river is open to use, they really need to make a plan, and make sure they scout things out and plan ahead before they access the river," Sothan said. "Not to just go out onto the river without any kind of scouting and planning."
Sothan said further questions about Tuesday's discussion can be directed towards the library at beatrice.ne.gov/library, or at 402-223-3584.