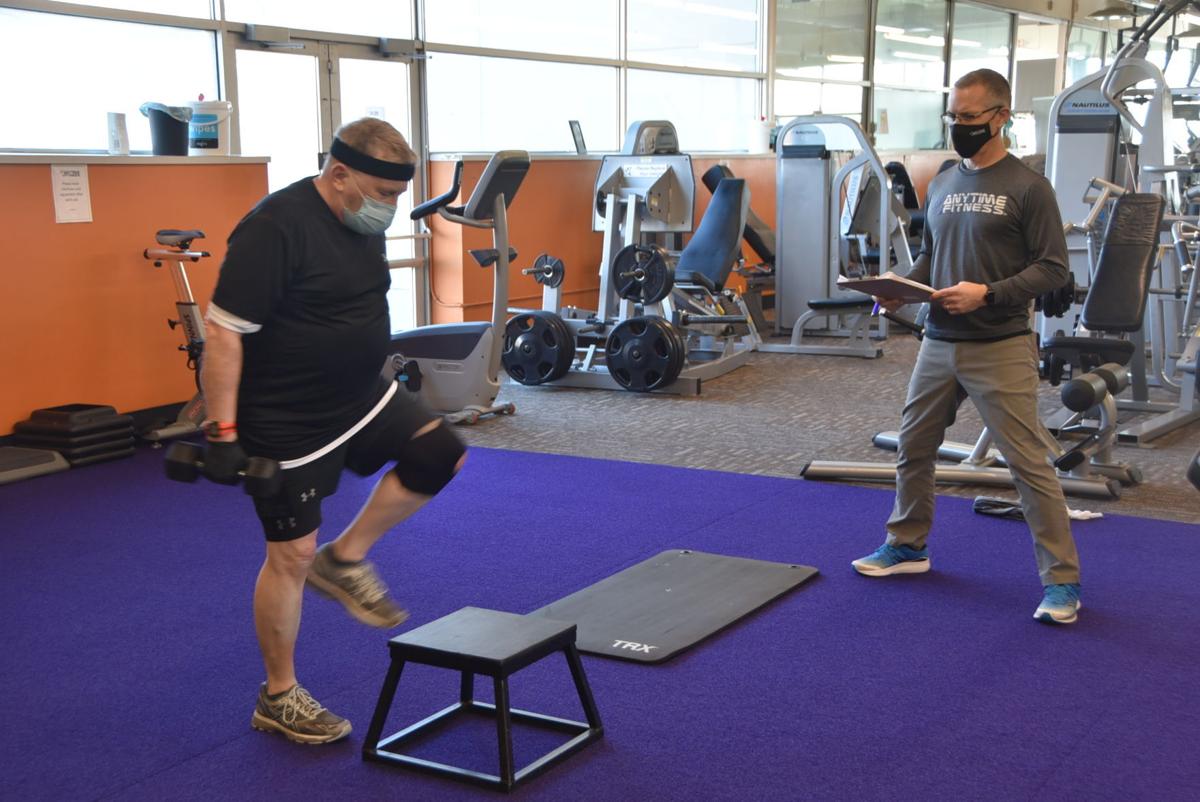 In a new year that is still very much impacted by the effects of 2020, some looking for resolutions may be questioning if their goals can be accomplished in 2021.
Even in a typical year like 2019, a Business Insider study estimated that 80% of people fail their New Year's resolutions by February. 
In order to keep those New Year resolutions, Bryan Seibel, the owner of Anytime Fitness in Beatrice, suggested that people identify a strong reason for wanting that change.
"It could be weight. Maybe it's someone who wants to be able to be healthy to live out a strong life with their family. There's a variety of different things," Seibel said. "But number one is people have to have a reason, and it really helps to put in writing what that reason is, and/or maybe even tell somebody else that can kind of hold them accountable. If you're talking about mindset, you need to know what the reason is. If it's just because it's January, that's probably not going to have staying power for a lot of people."
Tara Dunker, a food, nutrition and health extension educator for the University of Nebraska-Lincoln in Gage County, said that no matter what someone's resolution is, they should focus on being kind to themselves and set small, incremental goals.
"If you feel like you've gotten off track because you've had a busy week at work and you weren't able to fit in the workouts that you had had in mind that week, just making sure that you don't let that one week that you felt like you got off track derail all of your plans," Dunker said. "That's the quickest way to have your whole resolution be derailed and have Feb. 1 roll around and feel like you haven't moved the needle at all towards any of those accomplishments that you wanted to meet."
Before starting a new fitness routine or exercise program, Seibel said he always suggests people get a physical examination from their doctor.
"Your doctor can tell you if there are certain things that might be a limitation, or certain things that might be harmful," Seibel explained. "Then you can identify those things. Maybe there is a structural issue with a knee, although some of your leg pain may just simply be you're not strong enough. You don't know those things. So sometimes it may be beneficial to see a doctor first, and then you can identify those things that you might need to limit."
Dunker recognized that nutrition and exercise resolutions are very individualized, and that researching what works best for an individual can be confusing. She suggested that people stick to websites that end in .org, .edu and .gov while re-learning the basics of good nutrition before branching out to blogs and other resources that they feel are reliable.
Dunker suggested food.unl.edu for healthy recipes, tips for keeping the entire family healthy, and getting kids involved in the kitchen, the @UNLfoodfitness Facebook page for tips and encouragement throughout the year, and choosemyplate.gov for nutrition information from the USDA.
"While I'm not opposed to any one particular diet, I will say that I will encourage anybody to look at diets with a critical eye in terms of is it something that's really restrictive or cuts out any particular food group," Dunker said. "They need to ask themselves can I really sustain this throughout the year? In regular times, would I be able to go to a restaurant and have fun with friends and family without worrying about what I was eating versus not eating? The most sustainable plan is making sure that whatever plan you're following, you understand that all foods fit, and everything can still be consumed in moderation."
Seibel said he doesn't see anything limiting people's personal exercise and fitness goals as compared to previous years, including the COVID-19 pandemic.
"There's always a way to figure out how to do things," Seibel said. "Part of it is, again, it goes back to your reason. So why am I doing this? Because if that's sound, then it doesn't matter if we're in a pandemic, it doesn't matter if you've got to wear a mask in certain situations, you can still lose weight, you can still exercise, you can still figure out how to be active and how to get yourself stronger."
Dunker said overall, eating should be enjoyable and a social time with loved ones, and that a sustainable nutrition resolution should reflect that.
"You don't want to feel like just because you ate the donut that your coworker brought into the office that morning, that you somehow have failed," Dunker said. "If that's how you're feeling, then that's probably not the diet for you, and it's probably something that you'll want to reevaluate just to make sure that again, above all else your mindset is to be kind to yourself on this health journey that you've undertaken. And kudos to you for taking on trying to better your health."
Seibel said one of the best ways to stick to a fitness resolution is finding a coach or a trainer that is positive, motivational and will keep someone accountable.
"I've seen it over and over again as a trainer. Every person I've trained over the last 15 years has been able to accomplish far more than they thought when they first stepped on to the fitness floor where we do our training," Seibel said. "It is a truth that everybody should live by, that you're capable of far more than you think."