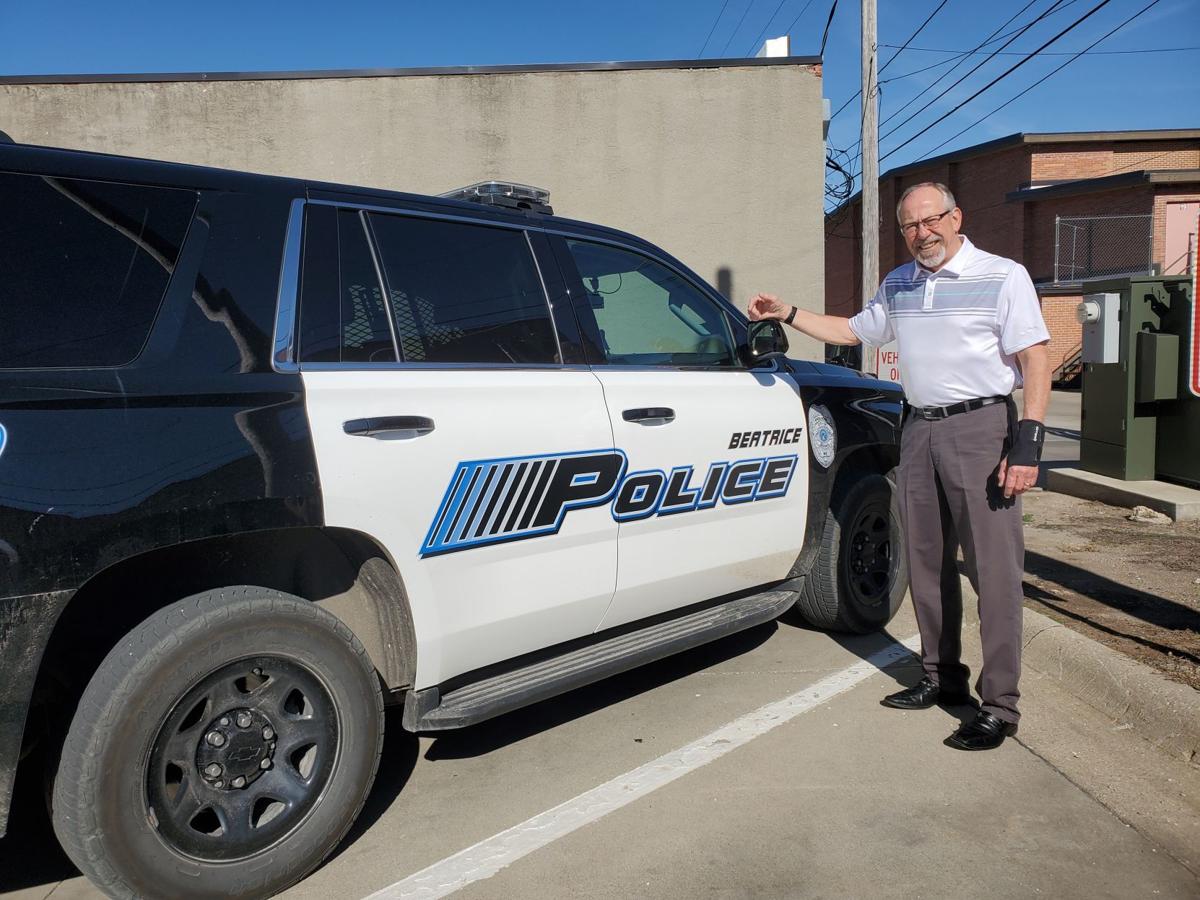 A longtime member of the Beatrice Police Department is retiring this week, more than 40 years after first starting with the department.
Capt. Gerald Lamkin, who began his career in law enforcement with the department in 1978, will celebrate his last day this Friday.
An Indiana native, Lamkin was looking for a job in law enforcement and took a chance when he spotted the opening in southeast Nebraska.
"I always wanted to be a police officer and through family members found out there was an opening here, so I flew out from Indiana and tested," he recalled. " They actually hired three officers at that time. I was fortunate to be one of the three. It just went from there."
Lamkin's first call with a training officer was a woman wrapped in aluminum foil who feared aliens.
That was followed closely by a burglary at Pamida in east Beatrice.
Two of the three suspects were apprehended at the scene, while a third was caught east of Beatrice.
"He turned around, reached in his waistband, pulled out a gun, and tossed it into the field," Lamkin recalled. "He did that three times. He had three loaded .357 magnums in his waistband. That was unique. After that I was all in."
Lamkin returned to Indiana after nine years and worked for one year in Columbus. He then work at the Gage County Sheriff's Office before returning to the Beatrice Police Department in 1991. He was promoted to captain in 2006.
Becoming a police officer was the fulfillment of a lifelong dream for Lamkin, who wanted to work in law enforcement since he was a child.
"My hometown was right next to a two-lane highway and you would hear sirens and all the neighbors would run out to the sidewalk," he recalled. "Racing down the highway would be a patrol vehicle and everybody would stand around and you'd hear the adults talking. I knew those guys in the cars knew what's going on. I wanted in on that.
"Bottom line is, I don't like bullies. A bully is someone who takes advantage of another person because that person is too fat, thin, young, old, rich, poor, whatever. People who take advantage of people for their own personal gain stuck in my craw. I think that was my main focus. "
Reflecting on his time in law enforcement, Lamkin said one of the biggest changes is how reports are filed, going from two manual typewriters to having onboard computers in cars. The emphasis on how officers present themselves is also something that's shifted.
"We conducted a felony stop once because this person was an escapee from a different state," Lamkin said. "A felony stop is weapons drawn and order them out of the car and everything like that. We did the stop and secured the individual. Later we got written up because we were out of our cruisers without a hat on. The focus now is the task and not how you present yourself."
Lamkin also feels the number of cases reported has increased, a fact he's fine with.
"The reporting process changed because we want people to be more engaged," he explained. "Some people are hesitant because they don't want to bother the police. I always tell people this is what we do. Let us handle this for you. We don't want the government to step in and take over everything, but when there's a confrontation let us be the confronter."
Overall, Lamkin said it's the community and people, including two police officers Lamkin worked with who have passed away, he's enjoyed the most over the years, and that's what he'll miss the most.
"There's great amounts of support. That's evident with the stuff the cruiser campaign or when we do the Special Olympics run or basketball game," he said. "There's a lot of community support. It just makes it fun being a police officer here. You're helping a friend or neighbor. That's what's really unique about Beatrice.
"During my tenure here I made a lot of friends. That's probably my biggest reward, the friends I've made in this community and outside this community. I've made some dear friends and lost two really dear friends in Tony Lenners and Cheryl Honea. The friendships I've made helped to make me."