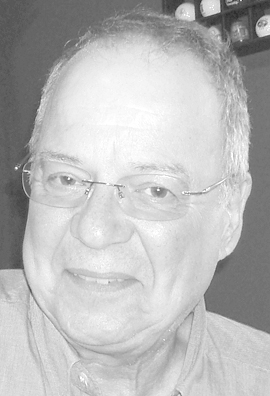 Richard "Rocky" D'Andrea, 63, beloved husband, father, grandfather, brother and uncle, passed peacefully March 22, 2010, in his home in Maine.
Mr. D'Andrea was born Jan. 15, 1947, in Chicago, Ill., to Tony and Pearl D'Andrea, the third of four children. Following high school graduation in Illinois, he pursued his college education in Nebraska. In 1970, he was drafted into the Army, proudly serving as a medic and physical therapist. He completed his military service and settled in Beatrice, Nebraska in 1974.
Mr. D'Andrea's loyalty and strong work ethic were demonstrated during his 30 years of employment in Beatrice, which included ownership and operation of two successful businesses. Mr. D'Andrea strongly believed in community volunteerism, serving as a Beatrice City Councilman and participating with multiple organizations and charities.
You have free articles remaining.
Devoted to helping those in need, Mr. D'Andrea ran group homes for handicapped and underprivileged children and young adults. He opened his home to foster care children and provided direct assistance to at least 66 individuals over 20 years and acted as a positive father figure to countless others.
Mr. D'Andrea enjoyed athletics, camping, motorcycling, four-wheeling and aviation. His love for the outdoors prompted his relocation to Maine in 1997. He had a secure relationship with God and was dedicated to living a life of integrity. Mr. D'Andrea demonstrated unyielding loyalty, strength, charisma, and support for those he loved.
Mr. D'Andrea is survived by his wife of 12 years, Theresa D'Andrea; his children from a previous marriage: son Dennis Hoaglin (and Melissa) of North Carolina; son, Rocky D'Andrea (and Tracy) of New Hampshire; son, Michael D'Andrea (and Manda) of Colorado; daughter, Angela Fortier (and Steve) of Maine; 10 grandchildren; and one great-grandchild.
He is further survived by brother, Angelo D'Andrea (and Catherine) of Illinois; sister, Lucrezia Heighway of Wisconsin; sister, Laura Galto (and Jim) of Illinois; nieces; nephews; other relatives; and countless friends. He was preceded in death by his parents, Tony and Pearl D'Andrea; and brother-in-law, John Heighway.
A memorial service for Mr. D'Andrea will be held Monday, April 12, at 10 a.m. at St. Matthew's Church in Limerick, Maine.
To plant a tree in memory of Richard D'Andrea as a living tribute, please visit Tribute Store.