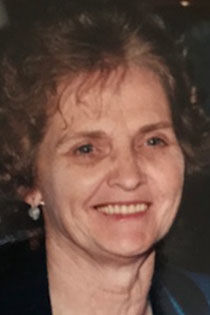 Martha Janeen Nickelson, 83, of Oketo, KS, passed from this life Monday, December 9, 2019 at her home. Martha Janeen was born in Camas, WA, on October 6, 1936, to Howard and Florence (Smalley) Hacke. She graduated from Bentley High School in Bentley, KS. She was married to Lee Wayne Nickelson on June 11, 1954 in Wichita, KS. After high school, Martha Janeen started working as a switch board operator in Bentley. She later earned an Associate of Arts in Accounting from Southeast Community College in Beatrice. She then became an accountant for the Martin Luther Home in Beatrice and Lincoln. Afterwards she worked for the Beatrice State Developmental Center and was the business manager for Nickelson Excavation. Martha Janeen was a terrific wife and mother. She loved working with children and teaching Sunday school. She enjoyed Kansas Basketball and was very involved in her children and grandchildren's activities, ballgames, and school programs. She had a big heart, and this was apparent to whomever needed it. Her home was everyone's home.
She was preceded in death by her parents; and one sister, Jewell Arlene Ross. Survivors include her husband Lee, Oketo, KS; four children, Larry Nickelson, Olathe, KS, Alan (Peggy) Nickelson, Omaha, Deb (Jack) Nickelson, Friday Harbor, WA and Greg (Nancy) Nickelson, Vermillion, KS; ten grandchildren, Shane, Traci, David, Jacob, Tabetha, Jesse, Caleb, Nastassja, Megan and Logan; 19 great-grandchildren, a host of nieces, nephews, family and friends.
A funeral service will be held at 10:30 a.m. Tuesday, Dec. 17, at the United Methodist Church in Marysville. Visitation is one hour before the service. Burial will be at the Oketo Cemetery. A memorial fund has been established and will be designated later. Contributions may be sent in care of Kinsley Mortuary.
To plant a tree in memory of Martha Nickelson as a living tribute, please visit Tribute Store.