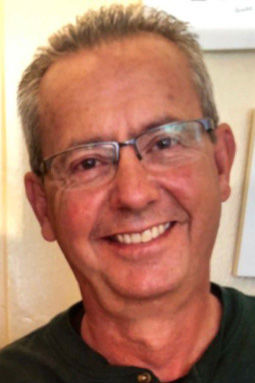 April 29, 1956 – November 2, 2019
You have free articles remaining.
Robert "Bob" Allen Bybee, age 63, died Saturday, November 2, 2019 at The Denver Hospice Care Center in Denver, Colorado. Bob was born on April 29, 1956 in Omaha, Nebraska. He attended the University of Nebraska Lincoln, College of Engineering Technology and graduated with a Bachelor of Science in Mechanical Engineering. He married Kathleen Balderson in 1984. In 1990, Bob was recognized for his outstanding contributions to the product development process for the Tomahawk Cruise missile and was awarded the Employee of the Year in Research and Engineering. He also invented and holds a patent for a low storage-volume closure device for curved surfaces used on the Tomahawk Cruise missile. In 1993, Bob and his family relocated to Denver, Colorado, and formed MasterPlan Construction Company.
During his free time he enjoyed coaching baseball, watching sports, gardening, hunting and taking the boat out with his family.
Bob was preceded in death by his infant son, Ryan Robert Bybee; mother, Betty Ann Bybee; and aunt, Dorothy Schewe. He is survived by wife, Kathleen Balderson-Bybee; daughter, Krystine Bybee and son Tyler Bybee all of Denver, Colorado; uncle, Alvin Schewe; siblings: Karen (Pat) Lund, Tom (Kym) Bybee, Susan (Dale) Davis; as well as many uncles, aunts, nieces and nephews.
Services will take place Monday, November 11, 2019 at 10 a.m. at Forest Lawn Funeral Home, 7909 Mormon Bridge Rd., Omaha, NE 68152. Visitation will be Sunday, November 10, 2019 from 2-4p.m. at Forest Lawn. In lieu of flowers, memorials are suggested to the family for charity in Bob's name.
To plant a tree in memory of Robert Bybee as a living tribute, please visit Tribute Store.