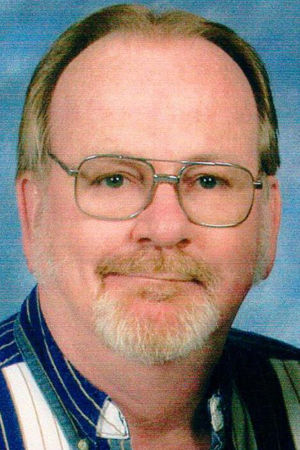 You have free articles remaining.
Robert "Bob" Eugene Abelson, age 68 passed away Friday, October 11, 2019 with his wife of 32 years Linda (Sipek) Sommerville, family & friends at his side at Good Samaritan in Beatrice after a long battle with pancreatic cancer. Bob was born June 12, 1951 to Paul & Helen (Frank) Abelson, Jr. in Sioux City, IA. Bob served in the Army from 1971 – 1973 and did OJT at Fort Hood and was stationed at Fort Bliss. Through the years Bob worked at McKenzie Construction, Wilson Trailer, Billy Boy Drive Thru, Coca-Cola, Swingsters, McDonalds, he and Linda owned Diner's Delight & he worked at Store Kraft until he retired when Store Kraft closed in 2014. Bob enjoyed playing with & attending his grandchildren's sporting events, working on vehicles, collecting Coca-Cola memorabilia, fishing, watching his children race dirt track & attending Nascar races with friends and family.
Bob is survived by his wife Linda (Sipek) Sommerville, mother-in-law June Sipek, brother-in-law Randy & wife Tami Sipek, brother Thomas Abelson & wife Kathy, sister DeLoris Friebus & husband Dave, sister Denise Bailey & husband Randy, children Christopher Abelson, Christine (Abelson) Boulware, Jennifer Abelson, Melissa (Sommerville) Wright, Deidra Sommerville & Aaron Abelson, grandchildren Kaleb Kennedy, Nick Abelson, Collin Abelson, Carly Boulware, Haley Boulware, Austin Case, Jordan Case, Brayden Meyers, Aiden Wright, Karter Wright, Mason Wright, Jaelynn Sommerville & Lilly Hammitt, great-grandchildren Nash Bruck, Kingston Kennedy & Kendall Case. Bob was preceded in death by his parents Paul Abelson, Jr. & Helen Abelson and father-in-law Lumir Sipek.
Services are as follows; The family will greet friends at Gerdes-Meyer Funeral Home on October 15th in Fairbury from 5 – 7 p.m. Memorials Services will be at 1:30 p.m. at Grace Lutheran Church in Fairbury on October 16th. Burial will be in the Fairbury Cemetery with the Legion Riders & Military Rites by the Fairbury Honor Guard.