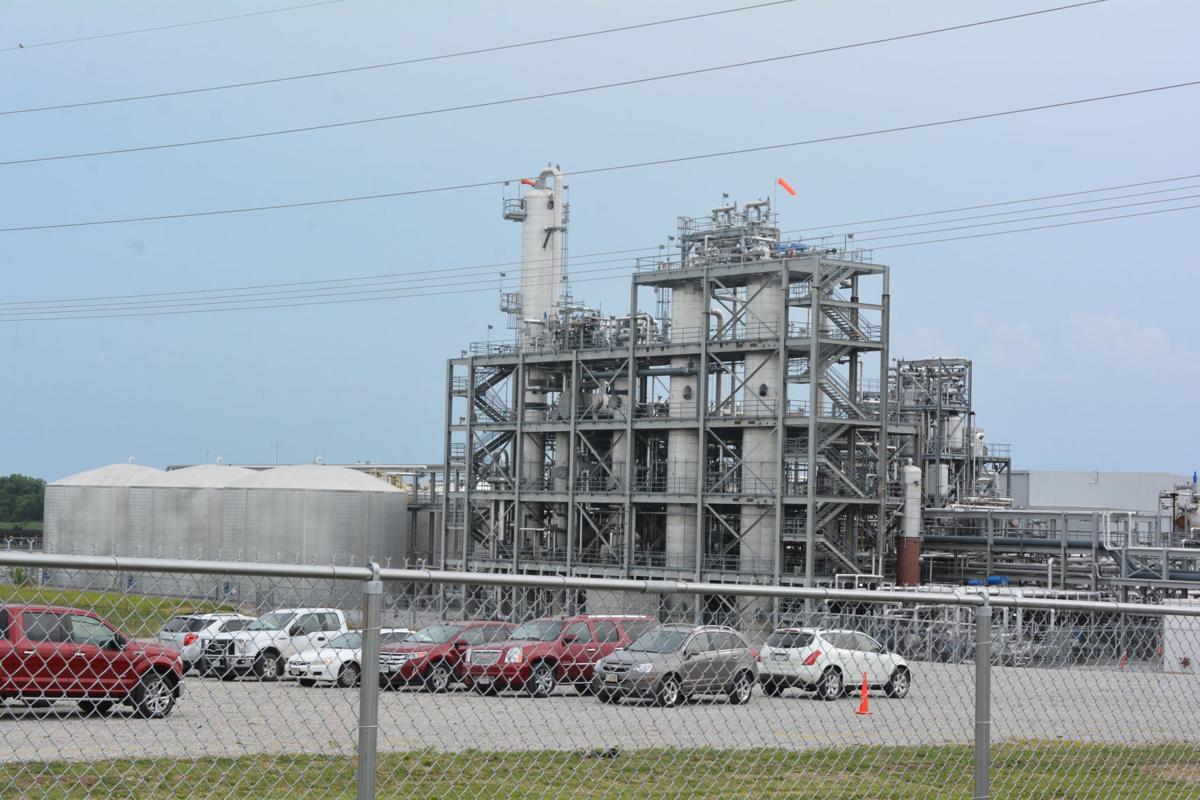 An Ohio company has purchased the former biodiesel plant in Beatrice, with plans to have it operating early next year.
Property transfer records indicate Duonix Beatrice sold the plant to Corn Oil Renewable Energy LLC for $11.7 million.
Corn Oil Renewable Energy LLC is operated by Marathon Petroleum Corporation out of Findlay, Ohio.
Katie Merx, Marathon senior communications manager, said in an emailed statement that the company plans to use the former biodiesel facility to aggregate and pretreat agricultural feedstocks that are used to make renewable diesel.
"The facility will primarily serve as a terminal for the handling of renewable diesel feedstocks, such as corn oil, soybean oil and rendered fats," she said in a statement. "The facility will pretreat the feedstocks before shipping them to our renewable diesel facility in Dickinson, N.D. Pretreatment is a process that allows for more effective processing of agricultural products (feedstocks) into fuels."
She said there will be around 20 employees at the plant, with most being hired from the Gage County area.
Marathon expects the facility to be operational in early 2021.
Trevor Lee, director of the NGage economic development group, said it's a positive step for Gage County that will create local jobs.
"Rather than have an idle plant sitting there, we'll have a functional plant with jobs created," he said. "It's definitely a positive thing for the area."
After a three-year run of producing fuel, it was announced by Flint Hills Resources last July that the Duonix biodiesel plant in Beatrice was winding down operations.
The Beatrice Duonix plant specialized in processing corn oil and greases into biodiesel.
Low soybean prices, the primary feedstock for most other biodiesel producers, put the Duonix plant at a "significant competitive disadvantage" and company officials said they did not expect those conditions to change.
The company invested more than $100 million into retrofitting the plant. There were fewer than 40 employees at the plant when the closure was announced.
The plant was originally built in 2008, but wasn't initially finished.
It was constructed at a cost of $50 million, then sent to auction and purchased for $5 million.
Duonix Beatrice purchased the plant in 2011 and started production five years later.
Marathon Petroleum Corporation is a downstream energy company that operates the nation's largest refining system with more than three million barrels per day of crude oil capacity, according to the company's website.