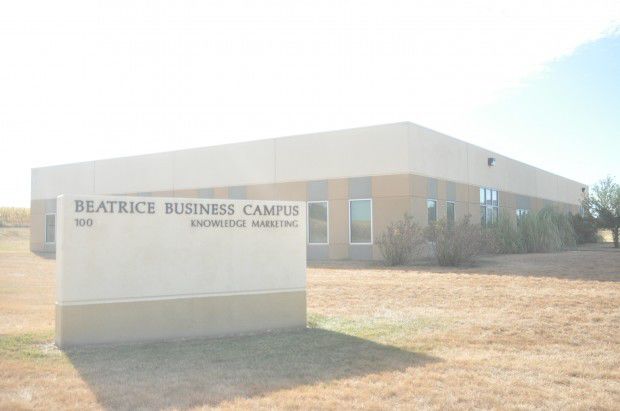 Rare Earth Salts is celebrating a pair of accomplishments officials hope will help the company in its quest to open a commercial plant in Beatrice.
It was announced last month that the company has successfully tested a scale cell for harvesting rare earth elements from would-be mining waste.
A short time later, Rare Earth Salts announced a five-year commercial agreement with Rare Earth Recovery Sciences to produce separated rare earth oxides in Beatrice.
Rare Earth Recovery Sciences is a buyer of retorted phosphor powder from fluorescent light bulb.
The agreement will launch the company to the production phase this year, while still planning a commercial plant in Beatrice for its primary operation.
"I think things are going well right now," said Joseph Brewer, CTO of the company. "The tech aspect of the business, things are performing a little better than we were expecting them to be. We found some substantial results in the efficiency and performance as we've done our scaling of the tech."
Cameron Davies, Chief Operating Officer, said a concentrate from light bulbs will be processed in Indiana, where the phosphor is removed.
"I think it's unquestionable that we're in the best position to date in the company's history," he said. "We are extremely excited about where we are and that 2016 is a very big year for us."
The retorting process removes all mercury from the product and leaves the company with a product containing rare-earth elements.
The phosphor, essentially a fine powder, will be transported to a Beatrice location where the usable elements will be extracted.
From the used light bulb waste, the company can extract high purity Yttrium, Europium, Terbium, Cerium and Lanthanum oxides.
Brewer emphasized that in both the light bulb recycling and other rare earth endeavors, the concentrate is separated from the waste at another location, before being shipped to Beatrice.
"We have no intention of bringing the powder here from the bulbs and having to deal with all the waste," he said. "Only 10 percent of that mass is rare earth. The goal from all of our processing is the extraction and concentrate aspect is always going to be onsite. The bulb stuff, the recycler is based out of Indiana, they do the concentration there. What they're shipping here is purified rare earth concentrate.
"We're not shipping in a bunch of material with waste we're going to have to dispose of here in Beatrice."
According to information Davies provided, the harvested rare earth products are used in lasers, steel alloys, television and computer screens, magnets, hybrid engines and other items.
Initial production will begin this year, with efforts ramping up early next year.
The agreement calls for the production of 18 metric tons of rare earth oxides per month after the "ramp up" period, with an option to expand production to 30 metric tons per month.
As the company plans to continue its growth this year and beyond, Mayor Stan Wirth said what's good for Rare Earth Salts is good for Beatrice, as the operation continues to add jobs.
"It's absolutely outstanding that we have a high-tech company like this within our community," Wirth said. "The fact that they just signed a five-year contract with a company to extract phosphor … I think that sets us apart as a pretty high-tech community."
Rare Earth Salts is currently operating out of a small lab located in the Business Campus in west Beatrice.
Davies said this location is not large enough to extract elements from the large quantities that will be coming in, and other locations are being considered.
Davies added the additional location will remain in the Beatrice area, and likely result in added jobs.
The startup plans to use new techniques to harvest rare earth elements from would-be mining waste from around the world.
A pilot program, a smaller-scale plant to demonstrate the feasibility of the process, has been in the works to harvest these rare earth elements. This plant would consist of several "cells" separating the elements.
Company officials have been working with a single full-sized cell, and CEO Joseph Brewer said this cell produced as expected, reinforcing his belief a pilot plant would be successful.
What scientists call the rare earths, a group of 17 elements on the periodic table, are readily found in the earth's crust, similar to copper or cobalt. They are not easily separated, however, leading to the name.
Once removed, the elements are used largely in electronics, such as cell phone screens.
It was previously estimated launching the pilot program would cost $10 million. Brewer said the company is in the fundraising phase to launch the plant, which he hopes will be operational later this year.
When the plant is operational, Brewer said mining concentrate will be brought to Beatrice by truck, most likely.
Get local news delivered to your inbox!
Subscribe to our Daily Headlines newsletter.