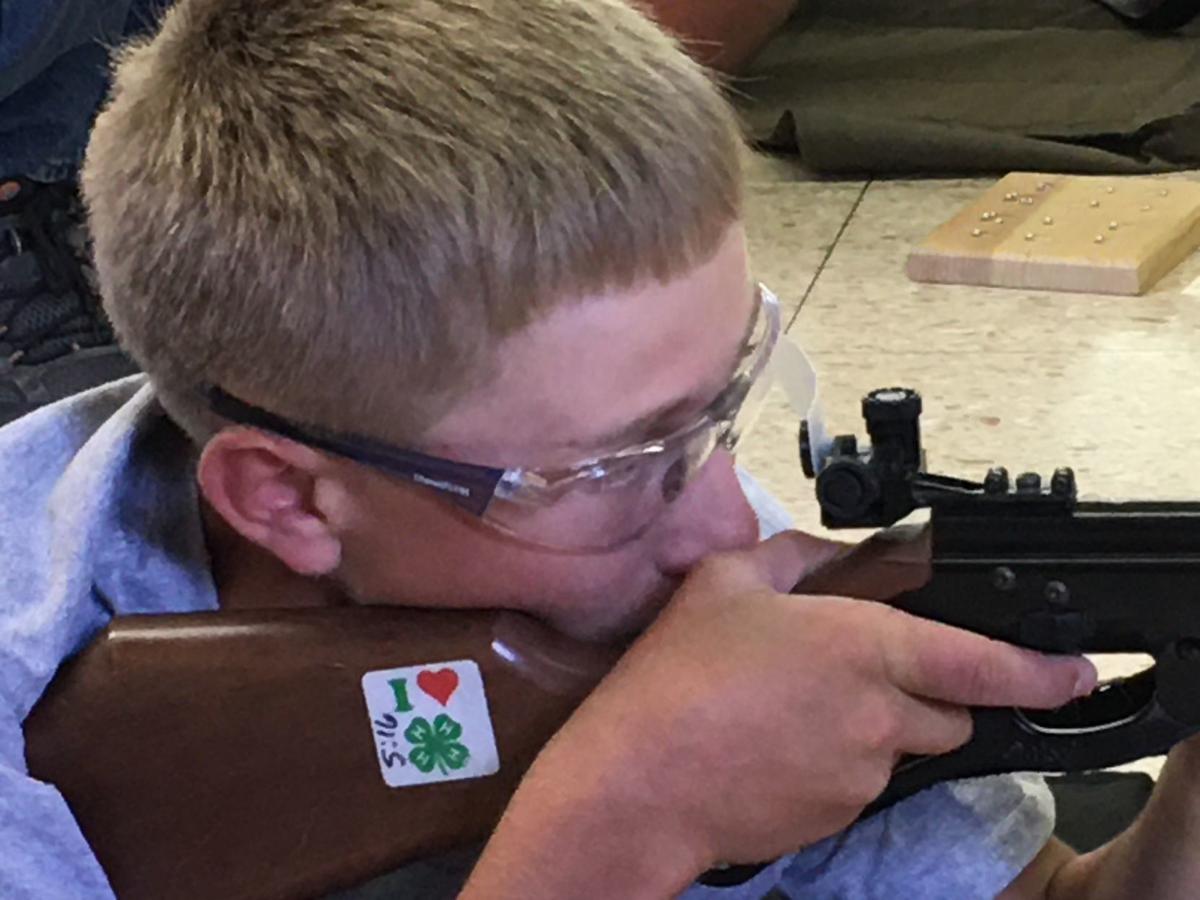 Children had a chance to practice firearm safety during an annual shooting event in Beatrice. 
The 4-H Homestead Shooting Club held its annual BB Gun and Air Rifle Tournament Sunday afternoon at the 4-H building at the Gage County Fairgrounds.
Mike Jochum has been serving as the club leader and coach for approximately 25 years.
"Our BB Gun and Air Rifle Tournament season will start after October, but our .22 silhouette season usually starts in July," Jochum said. "Our focus is safety, but it is so interesting to hear the older 4-H members coaching the younger youth and telling them things I had told them years ago."
Youth under 16 years of age are able to participate in the BB gun event. Participants do not have to be 4-H members to participate in the tournament.
"I've learned along the way to respect guns and be a responsible gun owner," said Colt Dittbrenner. "It's a lot of fun."
In October, the club holds a five session basic safety training class for the youth and their parents.
"Some members join just to learn gun safety and to come shoot for fun, others compete as individuals or teams at local, regional, and national levels in all disciplines," Jochum said. "Although we had kids qualify, all national level competitions were cancelled this year because of COVID-19.
"There are a lot of skills, but this sport is also an opportunity for parents and grandparents to build relationships with the kids because they help with the coaching."
Evan Oltmans said he has been involved for ten years. He said he started shooting BB guns and later did air rifles and .22 silhouettes. Oltmans served as a Rangemaster during the Sunday tournament.
Jochum said the group is looking for new youth to participate and volunteers to help with the program. For more information, call the Gage County Extension Office at 402-223-1384.
Get local news delivered to your inbox!
Subscribe to our Daily Headlines newsletter.