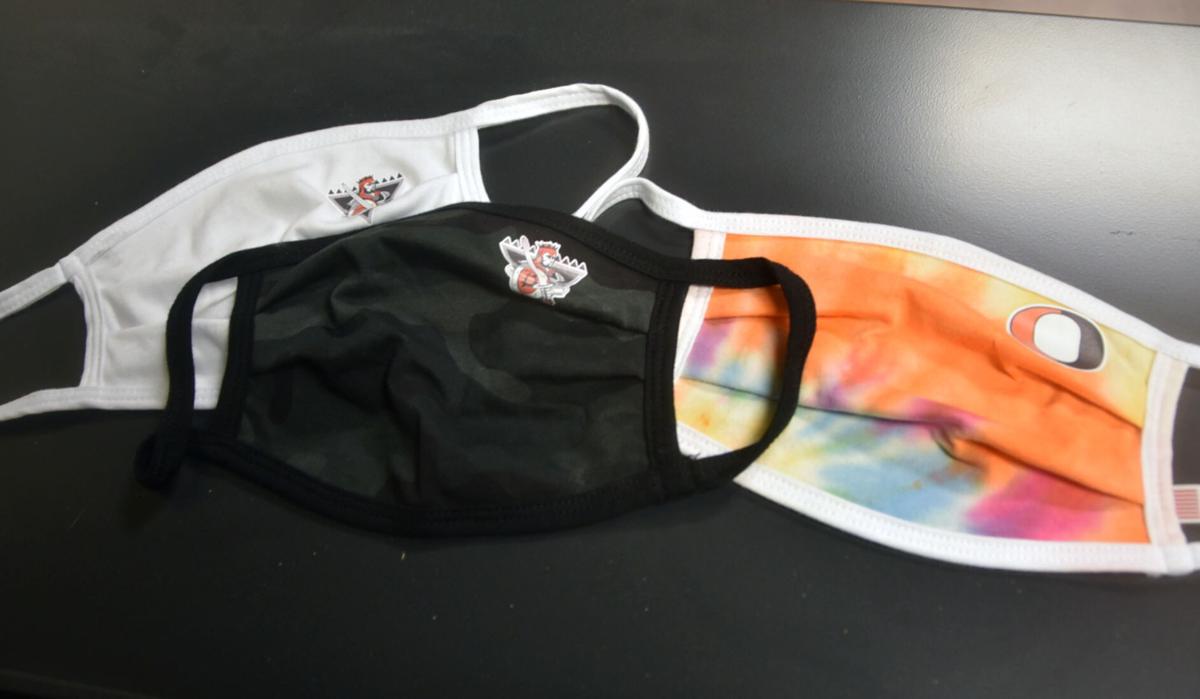 In the coming weeks, schools across Southeast Nebraska will reopen with similar plans in regards to social distancing, increased sanitization and screening for COVID-19. One aspect districts may approach differently, however, is whether or not to require students to wear masks.
Beatrice, Diller-Odell, Fairbury, Freeman, Lewiston, Norris, Southern and Tri County all have a phased approach to their back to school plan. The majority have adopted four phases assigned by color: green, yellow, orange and red. Beatrice Public Schools has these phases listed as tiers one through four. Lewiston Consolidated Schools has a three-phase approach, assigned green, yellow and red.
Fairbury Public Schools Superintendent Stephen Grizzle said the district is currently planning to start school in the green phase, wherein masks will be recommended but not required. He said in the yellow phase masks will be required, but that parents can sign an opt-out form for their student.
"A little earlier in the summer, we sent a survey out to families to kind of get a gauge on what their feelings are on masks. We used that information to help come up with our process," Grizzle said.
BPS announced last week that it will also have an opt-out form. Beatrice plans to start school in tier two, and enforce masks for all grades except preschool.
Lewiston is planning to start school in the yellow phase, with face coverings to be worn by students and staff. The return to school plan on the Lewiston website states individuals will not be required to wear a face covering if they have a respiratory disease.
Norris Public Schools Superintendent John Schwartz said that district plans to require masks in the yellow phase without an opt-out form, but with mask breaks throughout the day.
"We've had a team here at Norris that's worked very hard to develop a plan for the safe reopening of our schools. It has involved stakeholder input of teachers, parents, administrators," Schwartz said. "We sought feedback from students, and we really dedicated ourselves to try to develop a comprehensive plan that will cause us to be nimble and adapt to changing circumstances."
Diller-Odell, Freeman, Southern and Tri County are all recommending, but not requiring, wearing masks while in the yellow tier.
Southern Public Schools Superintendent Christopher Prososki specified that mask wearing will be required for second through 12th grade students during passing periods and other instances where social distancing cannot be maintained. He said preschool and first graders, as well as any student in an Individual Education Program or with a Section 504 disability will not be required to wear masks in the yellow phase.
"If the risk dial goes up and we have additional cases, multiple cases within the building, yes, we would go to requiring masks," Tri County Public Schools Superintendent Randy Schlueter said.
Each district's return to school plan states something similar about requiring masks when moving to a higher tier.
"We're confident that we'll get off to a good start," Diller-Odell Public Schools Superintendent Mike Meyerle said. "I think it's the unknown that makes everybody a little bit uneasy. Some things we just don't know, but we're preparing."
Get local news delivered to your inbox!
Subscribe to our Daily Headlines newsletter.