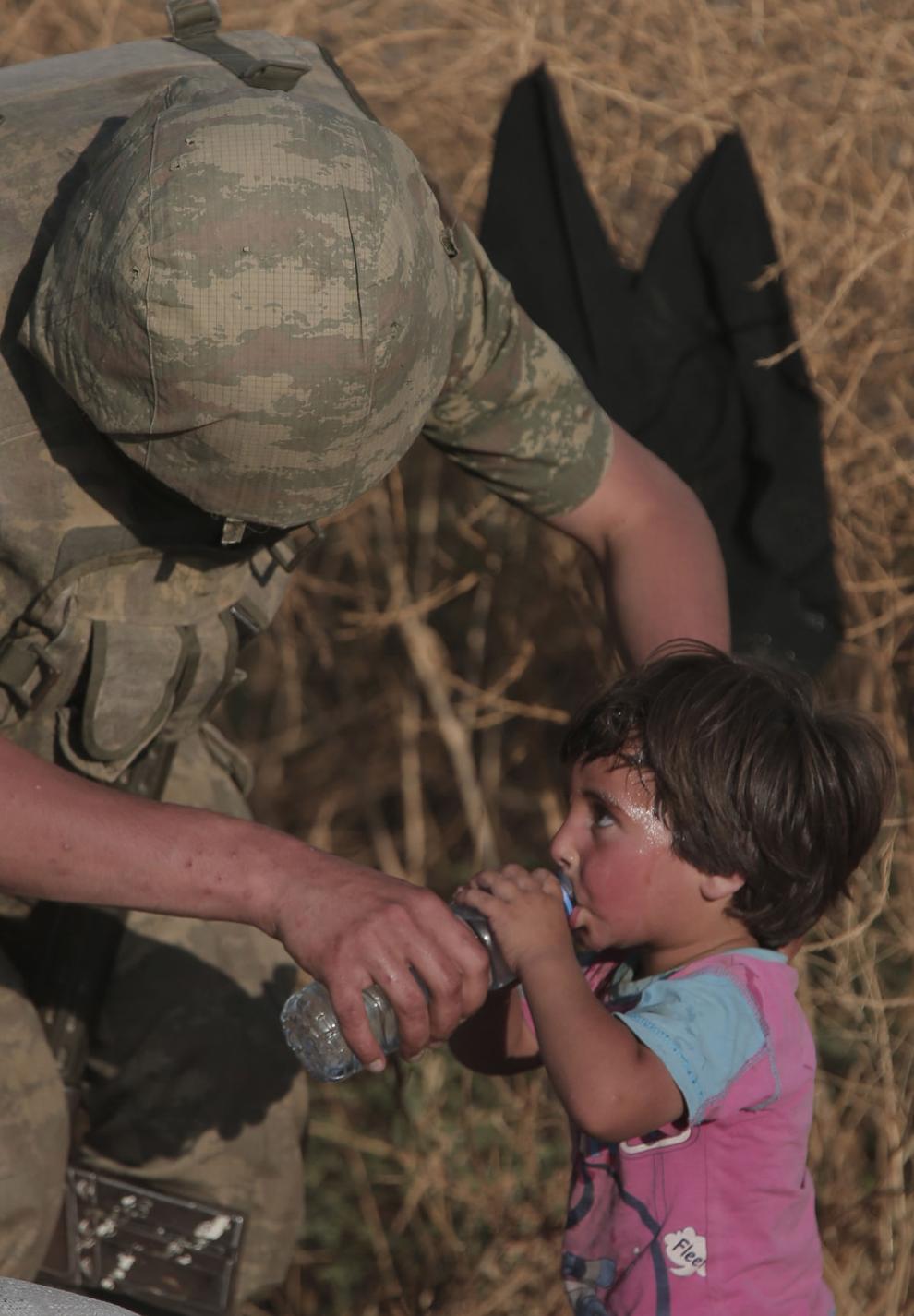 CLAIM: Photo shows a Turkish soldier helping a child drink from a water bottle with the implication it was taken during the military offensive launched by Turkey last week in northern Syria.
THE FACTS: The photo was not taken during the recent offensive. It was taken in Turkey in 2015 by Associated Press photographer Lefteris Pitarakis. The photo was widely shared on Twitter this week, suggesting that the recent attack on U.S.-allied Kurdish fighters in northern Syria has not hurt civilians.
"Not war, mercy," one Twitter user wrote with the image in one post, which was accompanied by the hashtag #TurkishArmyForThePeace.
Turkey began its assault after U.S. President Donald Trump announced the U.S. military withdrawal all 1,000 troops in northeastern Syria. The military action has resulted in the displacement of 160,000 civilians and many casualties, according to estimates Monday from U.N. Secretary General Antonio Guterres.
The photo was taken in southeastern Turkey on June 14, 2015, after thousands of Syrian refugees cut through a border fence and crossed into Turkey. The refugees were fleeing fighting between Syrian Kurds and jihadis.