A 56-year-old man Tuesday lost an appeal over his 20- to 40-year sentence for a crash near Nebraska City in 2018 that killed an Auburn woman and her teenage stepdaughter. 
Ricky E. Anthony pleaded no contest to two counts of motor vehicle homicide, which prosecutors enhanced because he's a habitual criminal, for unintentionally causing the deaths of Rachel Curry, 32, and Chloe Curry, 15.
Anthony later argued it was a double enhancement because motor vehicle homicide, when someone causes the death of another unintentionally while driving, can be charged as a misdemeanor. 
Prosecutors charged him with two felonies, based on his willful reckless driving. 
But the Nebraska Court of Appeals on Tuesday said his argument was refuted by prior Supreme Court holdings. Because the state had to prove Anthony had been willfully driving recklessly, there was no enhancement.
"As such, Anthony was not subjected to an impermissible double enhancement when he was sentenced as a habitual criminal," Judge David Arterburn wrote for the three-judge panel.
In the evening of Oct. 21, 2018, law enforcement were called to a head-on crash in rural Otoe County. A red pickup had rolled, and loud music still was playing from a gray SUV with the door open.
Rachel Curry, a passenger in the pickup, died at the scene. Chloe Curry and her father, Michael Curry, who had been driving the truck, were taken to a hospital, where she died.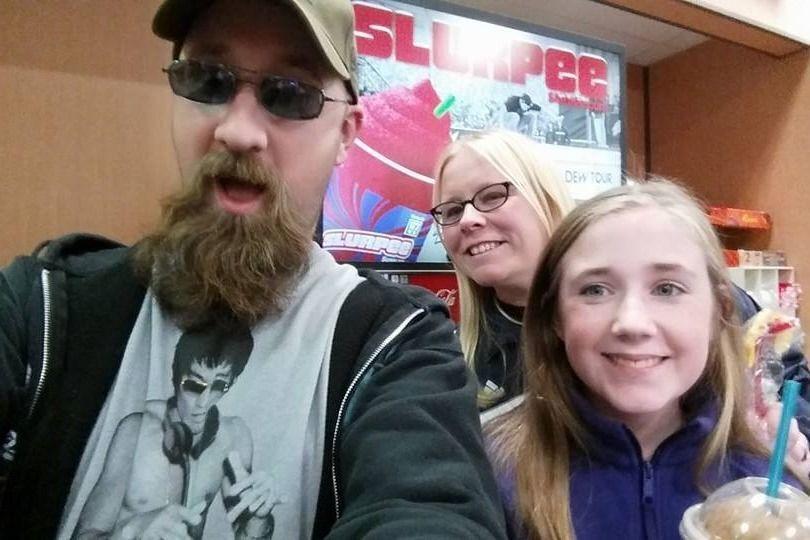 Otoe County sheriff's deputies searched the area with a police dog looking for the driver of the SUV, and a Nebraska State Patrol helicopter circled above, to no avail.
They used the name on the registration to find the owner, and learned Anthony, a Douglas County resident, had been driving. They found him later that night in Falls City, 57 miles south of the crash site.
Witnesses said the SUV had been heading north when it suddenly veered into the southbound lane. The pickup driver tried to avoid the crash but couldn't. 
Anthony later said his lawyer had been ineffective for failing to hire or consult with an accident reconstructionist to look into the circumstances surrounding the crash. He claimed the SUV had "jerked violently" when he stepped on or released the accelerator. 
But the court said the record didn't reveal whether trial counsel consulted with an expert prior to Anthony pleading no contest or whether Anthony informed his counsel of a possible defect. 
The court also affirmed Anthony's conviction and sentence. He won't be eligible for parole until 2033. 
Rachel Curry worked as a veterinary assistant at Town and Country Veterinary Clinic in Auburn.
Chloe Curry was a student at Johnson County Central High School in Tecumseh.