Some Nebraska prison inmates will be allowed to carry cellphones under a new policy designed to help prisoners arrange jobs and adjust to life on the outside.
In the state's maximum-, medium- and minimum-security prisons, cellphones are still considered illegal contraband, subject to confiscation from inmates who smuggle them in.
But inmates nearing a release from custody, who have graduated to community custody status and are employed outside of prison as part of a work-release program, will be allowed to purchase cellphones that can be used to contact employers or even fill out job applications via the internet.
Phones must be checked in and locked away in lockers upon their return to a community corrections facility, a state prison spokeswoman said Friday, and can only be used in prison under supervision. Also, passwords must be provided to corrections staff so that phones can be checked for inappropriate use.
"Part of getting inmates prepared for release involves giving them greater responsibility and freedom to make choices on their own," said Laura Strimple, spokeswoman for the Department of Correctional Services. "If someone uses a phone that is contrary to the parameters of the program, then that person will lose that privilege."
The policy change comes as more prisons, including in Iowa, are allowing inmates involved in work-release programs to have cellphones. It is an about-face from past policies that banned all cellphones from inmates out of fear they would be used to arrange escapes or drug buys, or for harassing crime victims or conducting phone scams.
But advocates say cellphones can be used to combat boredom, via computer games, and to keep in better touch with family members, particularly during the isolation of COVID-19 restrictions. While prisons have landlines and tablet computers available for communicating with the outside, they are often expensive.
Strimple also pointed out that inmates working outside of prison already have access to cellphones, though they cannot legally own one. Allowing inmates to have personal cellphones could help them address work issues, such as contacting an employer if they are running late.
Bob Houston, a former Nebraska State Corrections director, said allowing an inmate to possess a cellphone can serve as a powerful incentive for good behavior, as well as teaching a lesson in responsible behavior before being released from custody.
"I see this as a reasonable transition to becoming a good citizen," Houston said.
State Sen. Terrell McKinney of Omaha, who has been involved in prison issues, said the new policy is a good idea.
"It's a good way to transition them back into society, especially those who have been in for a long time," McKinney said. "Technology has advanced a lot ... they need to be caught up."
The cellphone program affects about 800 of the more than 5,300 inmates in state prisons. The program was launched on April 15 but has been suspended since then, Strimple said, because "components of the program" need to be reviewed further before proceeding. She declined to specify what caused the suspension, other than to say it wasn't security related. It was unclear when the program might be restarted.
"As an agency responsible for public safety, that is the right thing to do," Strimple said of the review.
Nebraska in the Guinness Book of World Records
Record-setting American flag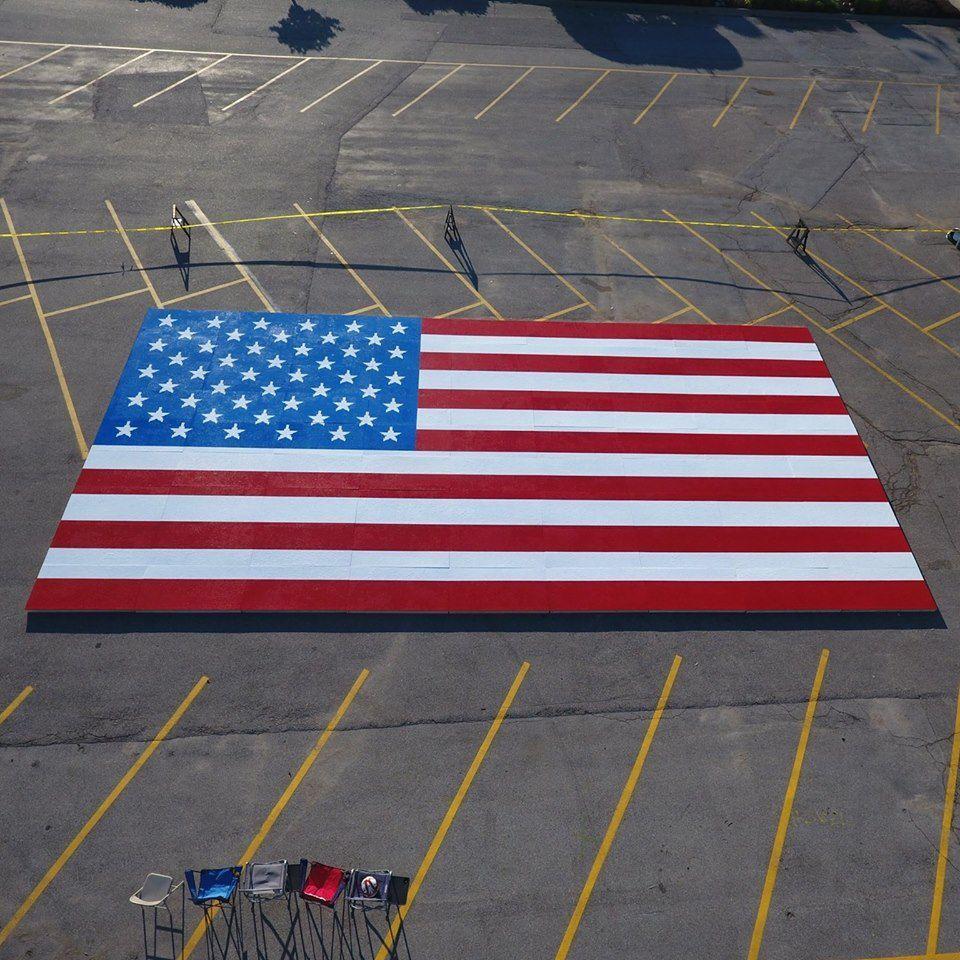 On May 27, 2017, Omaha Westside graduate John Lang led a group of hundreds of volunteers in building a gigantic flag that broke a Guinness Book record.
The 60-foot by 30-foot flag was made from MegaConstrux bricks. At 1,813.52 square feet, it broke the previous record of 1,687.78 by 125.74 square feet.  
Tallest Lincoln Logs structure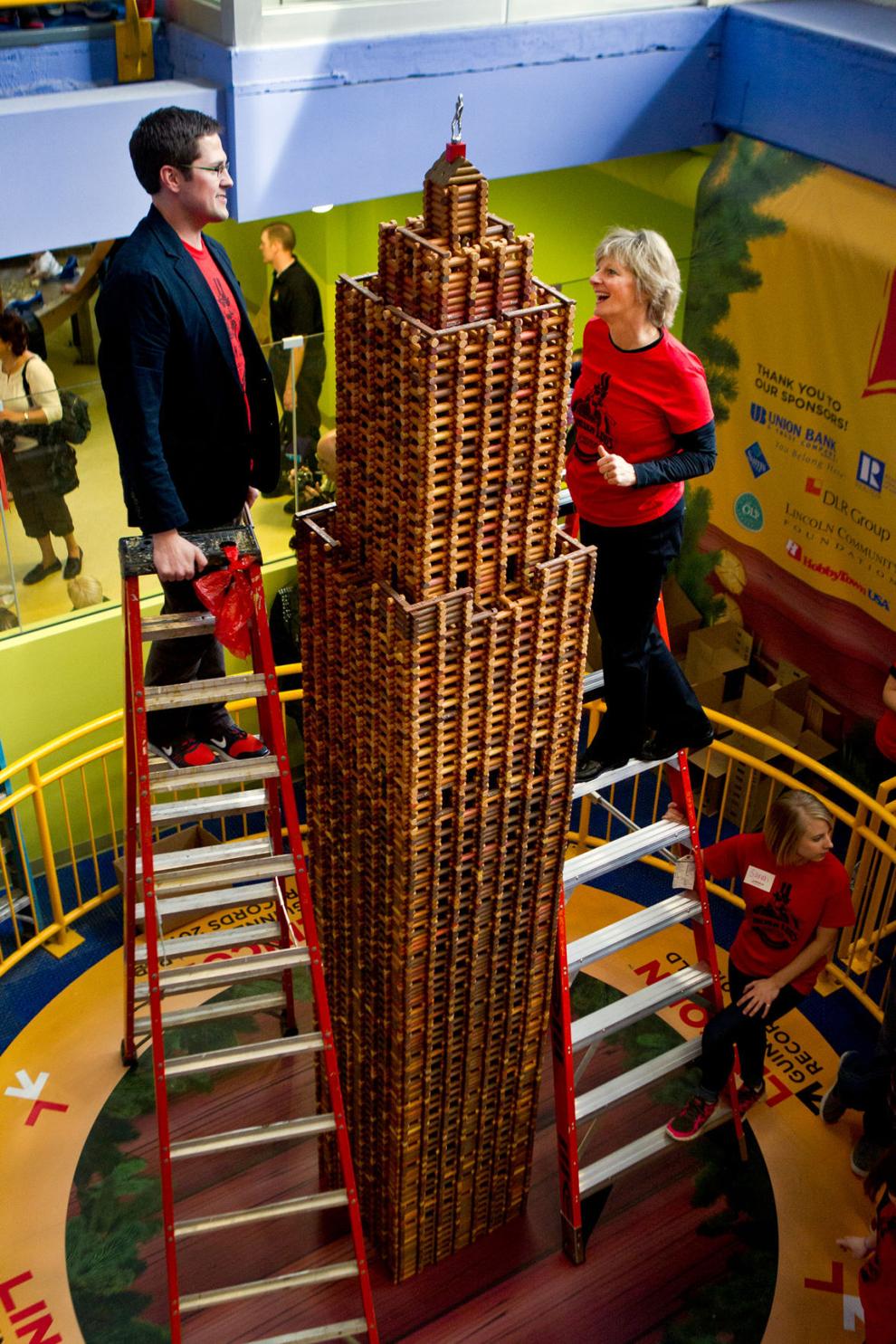 The tallest structure of Lincoln Logs was 12 feet, 4 inches tall and was constructed by the city of Lincoln April 13, 2013, at the Lincoln Children's Museum.
University of Nebraska-Lincoln architecture students and DLR Group's architects and engineers built the replica of the Nebraska State Capitol.
Certificates from Guinness World Records also name Lincoln as the holder of a second title: home of the largest structure built out of Lincoln Logs for using 10,036 logs to build the replica.
Lincoln's Lincoln Log capitol has been a favorite among Guinness World Record fans, taking the Fan Choice Record on June 14, 2013. With 87.49 percent of the vote on the world organization's website, it beat the fastest marathon dribbling two basketballs, most lit candles in the mouth, most wreaths made in 24 hours and largest collection of masks.
Widest tornado damage path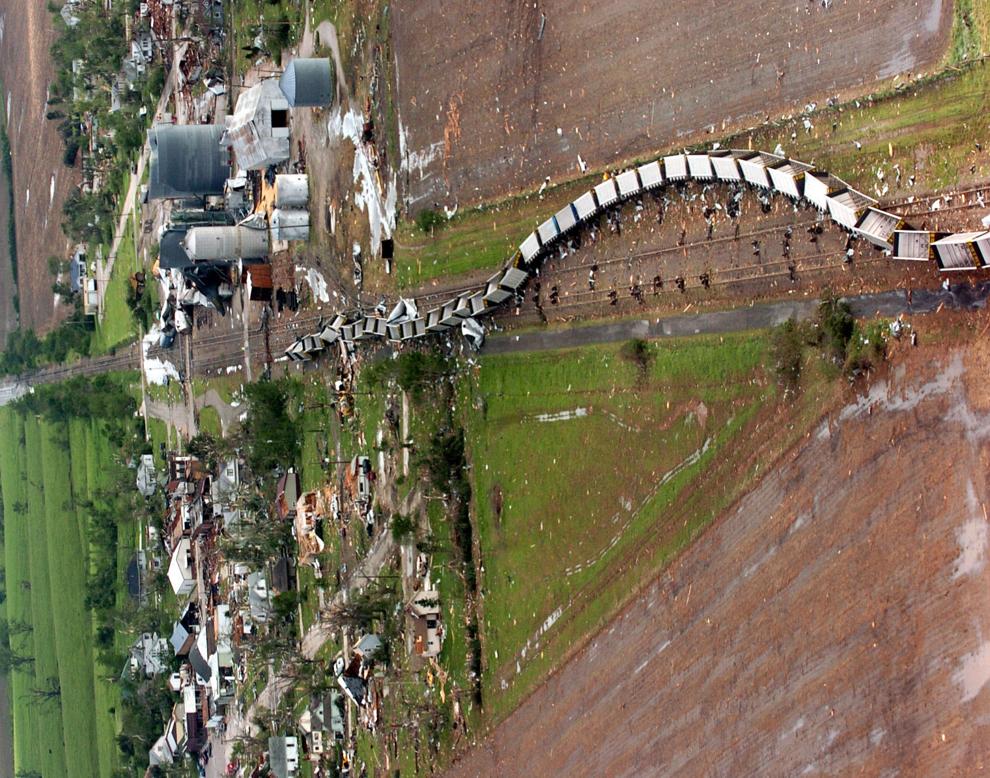 The widest tornado damage path was estimated at 2.49 miles wide and was caused by the Hallam tornado on May 22, 2004. That day, some 56 tornadoes were reported in the Midwest. 
Largest car bumper sticker collection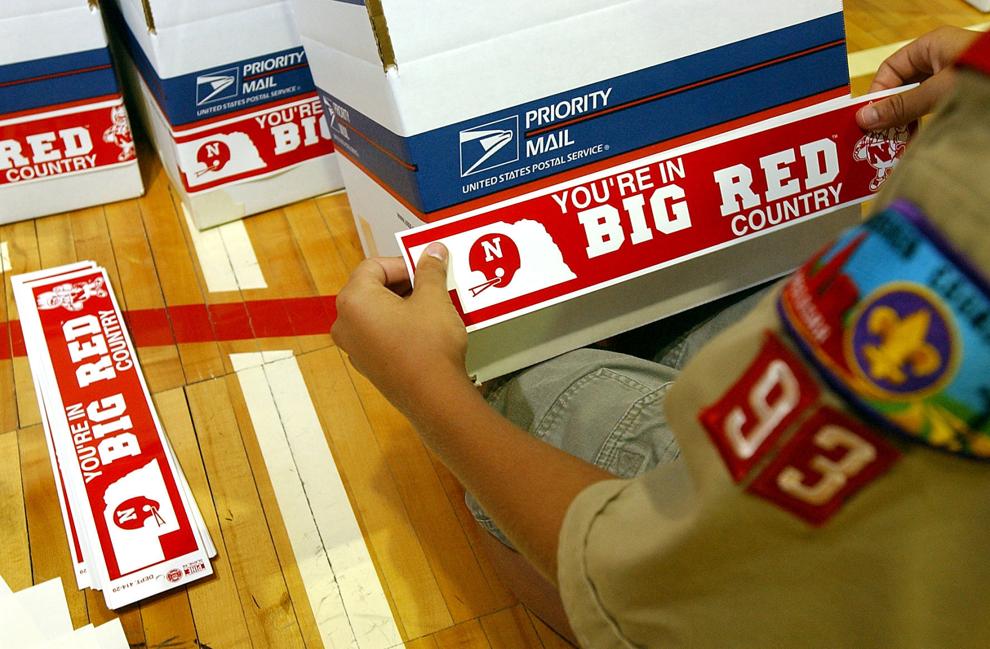 The largest collection of car bumper stickers is owned by Bill Heermann of Lincoln, who has collected 4,131 since 1984. Bill began his bumper sticker collection in 1984 when he was in the eighth grade. Bill was on his way to Eagle Scouts when he was handed a number of stickers from passers-by. He was hooked on collecting from that point forward.
Longest marathon square dance calling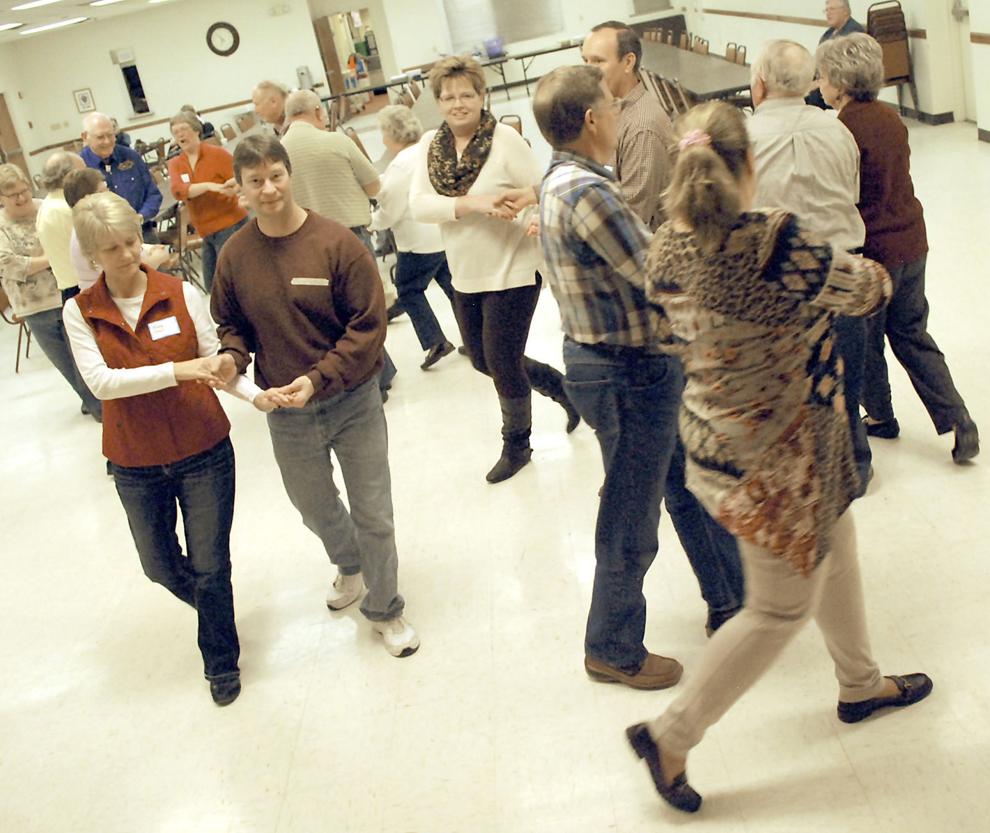 Dale F Muehlmeier called for 28 hours for the American Cancer Society at a Wal-Mart parking lot in Norfolk in May 2000.
Largest dessert party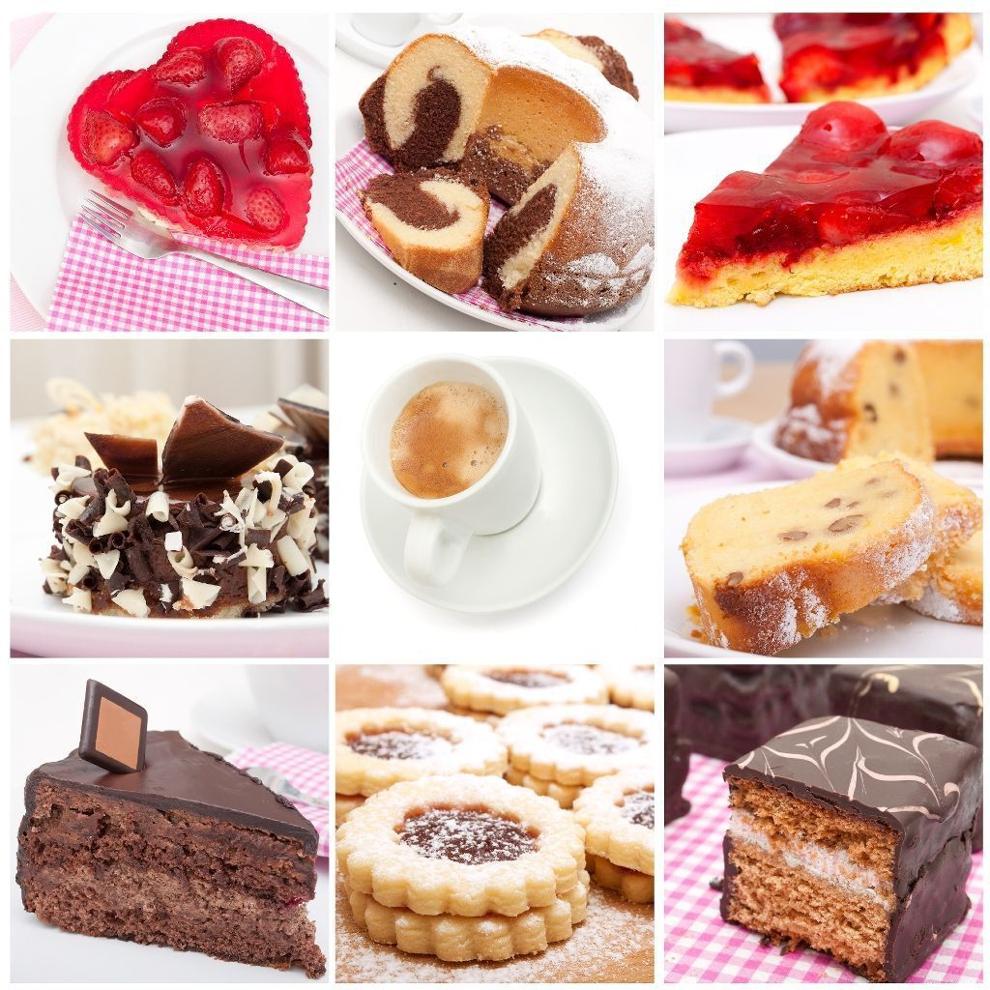 The largest dessert party was held in August 2012 in Omaha, with 740 people noshing on over 3,800 desserts. Organized by Physicians Mutual, the desserts were made by Treat America Food Services.
To secure the record, at least three varieties of dessert had to have been made available to the guests, and everyone must have consumed at least one of them.
The lineup of delicious delicacies included:
• 537 lemon meringue tartlets
• 250 dipped strawberries
The event was emceed by former Husker football player Matt Davison.