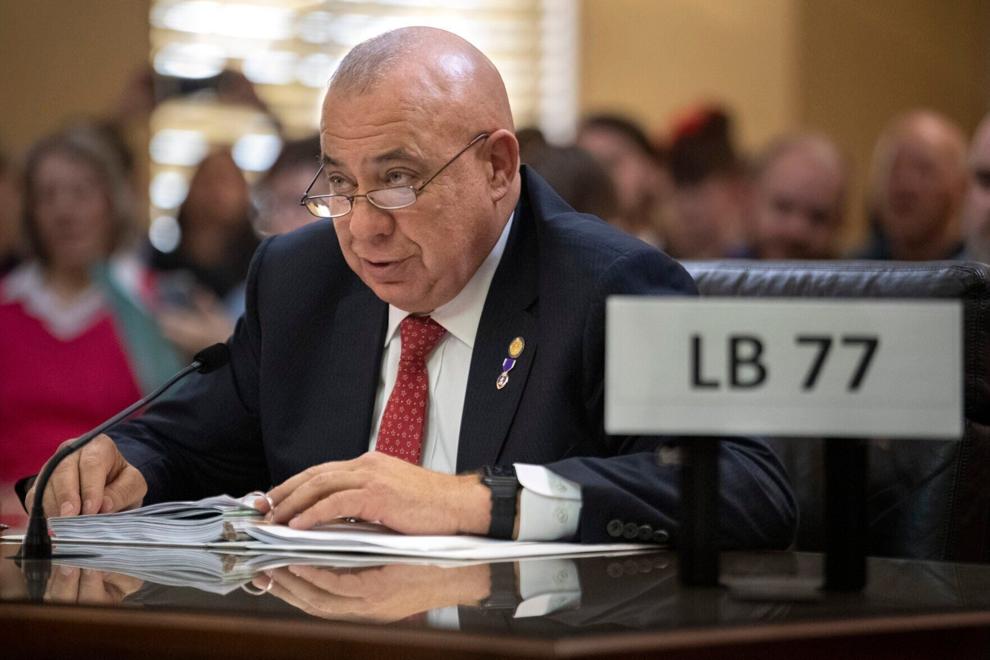 The police chiefs of two of Nebraska's three largest law enforcement agencies testified in opposition to Sen. Tom Brewer's latest "constitutional carry" bill, while dozens of residents traveled as long as four hours to the Capitol to support the proposal during a hearing that lasted more than four hours Thursday.
The Gordon senator's bill (LB77) would allow Nebraskans to carry concealed weapons without a permit or safety training, which Brewer said would bring state law in line with the state's constitution and help him fulfill "the promises I've made to Nebraskans."
This year, Brewer again prioritized the bill — allowing it an early appearance before the Judiciary Committee — and removed two amendments that he had added to LB773 in an attempt to appease opposition from law enforcement in Omaha and Lincoln.
Brewer removed a provision that would make carrying a concealed handgun during the commission of a crime an enhancement penalty that could be considered in court, so an individual who commits a minor violation couldn't be charged with a stiffer crime — a change that Omaha police oppose.  
He also removed an amendment included last year that would have allowed Omaha to require all handguns be registered other than those owned by people who already have a concealed carry permit.
As he introduced this year's bill to the committee, Brewer called LB77 a "clean constitutional carry bill," free of exceptions for the state's largest cities — which Brewer said is already the statewide norm for each of Nebraska's neighbors, save for Colorado. 
"Missouri has big cities," Brewer said. "So why our police would be unable to do ... quality work under the same condition of constitutional carry as other states and other cities, I do not know."
Citing support from rural police — who Brewer said need "all the help they can get," suggesting gun-toting residents would serve as a relief for rural law enforcement — the senator lamented the lines that have been drawn around his proposal. 
"I hate that it's become a battle with law enforcement on this issue," he said, noting his own history as a reserve police officer. "I've always supported law enforcement."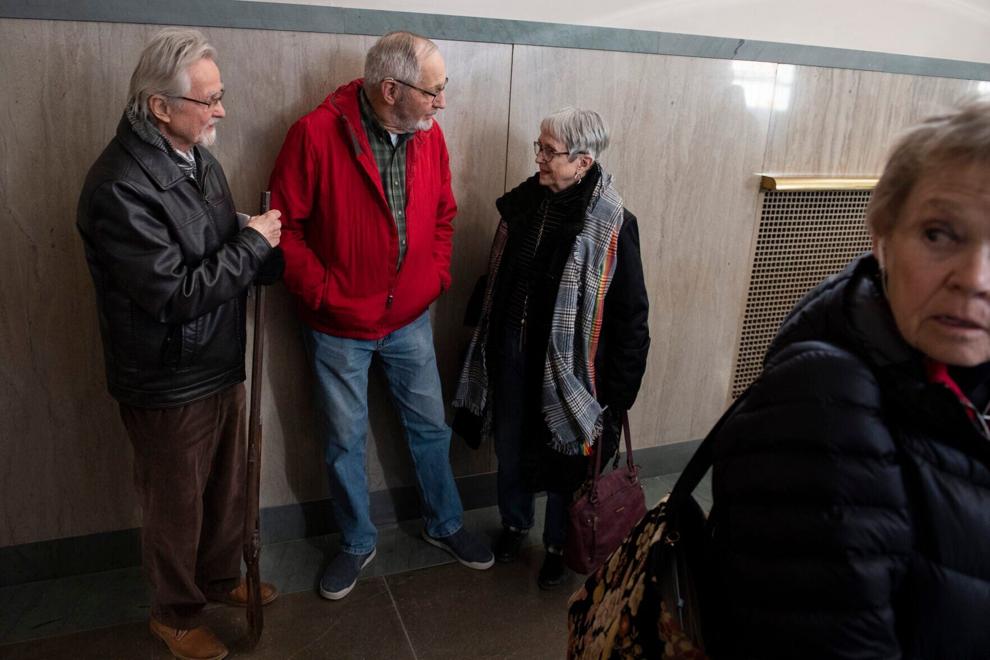 Brewer's prior support for police did not stop Omaha Police Chief Todd Schmaderer, Lincoln Police Chief Teresa Ewins and a handful of representatives from Omaha and Douglas County police unions from testifying in opposition to LB77 at Thursday's hearing.
Schmaderer, who said the Omaha Police Department seized more firearms last year than any other year on record, expressed concern over potential unintended consequences of Brewer's proposal and scoffed at the senator's comparison to Missouri.
"We're not looking to replicate Kansas City and St. Louis," he said. "If you look at their statistics to crime and compare them to Omaha, there is no comparison."
Omaha Police Sgt. Brian Dembinski, a member of the Omaha Police Officer's Association, said he supports gun ownership rights and doesn't oppose the notion of constitutional carry, but said LB77 as written "represents a significant threat to the personal safety of every police officer in the state."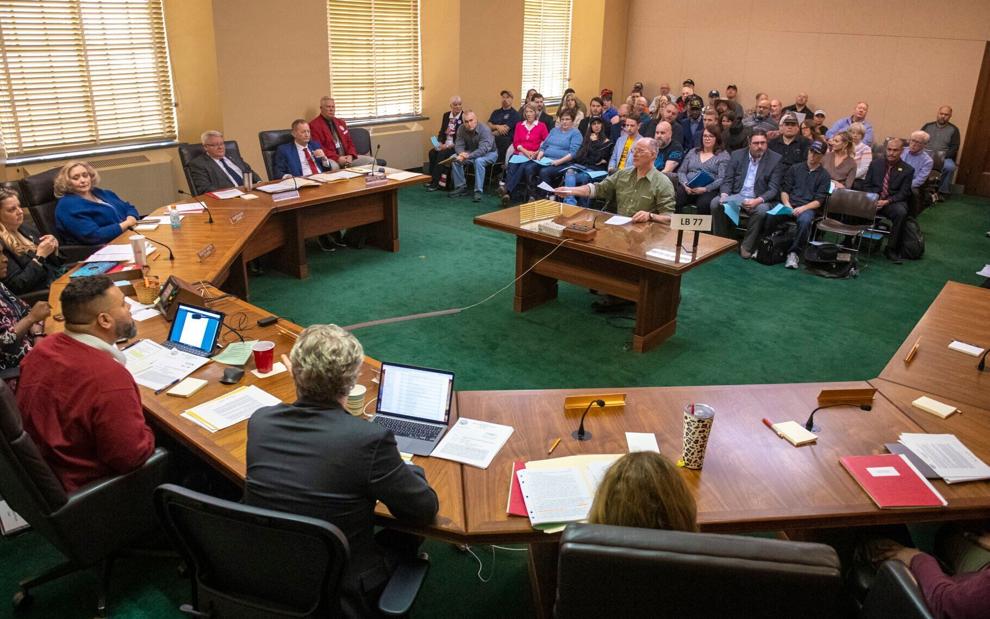 Under current state law, concealed carry permit holders are required to notify law enforcement officers immediately of a weapon's existence if they come into contact with police, such as during a traffic stop. If they don't they could face enhanced criminal penalties. 
"This bill removes those increased penalties," Dembinski said. 
"I have not asked for a carveout," Ewins told Sen. Terrell McKinney of Omaha. "I think this legislation is extremely dangerous."
McKinney repeatedly pressed law enforcement on the racial equity of creating exceptions for Lincoln or Omaha, which McKinney said would allow every state resident except those in Nebraska's two most racially diverse cities to conceal and carry a gun without a permit.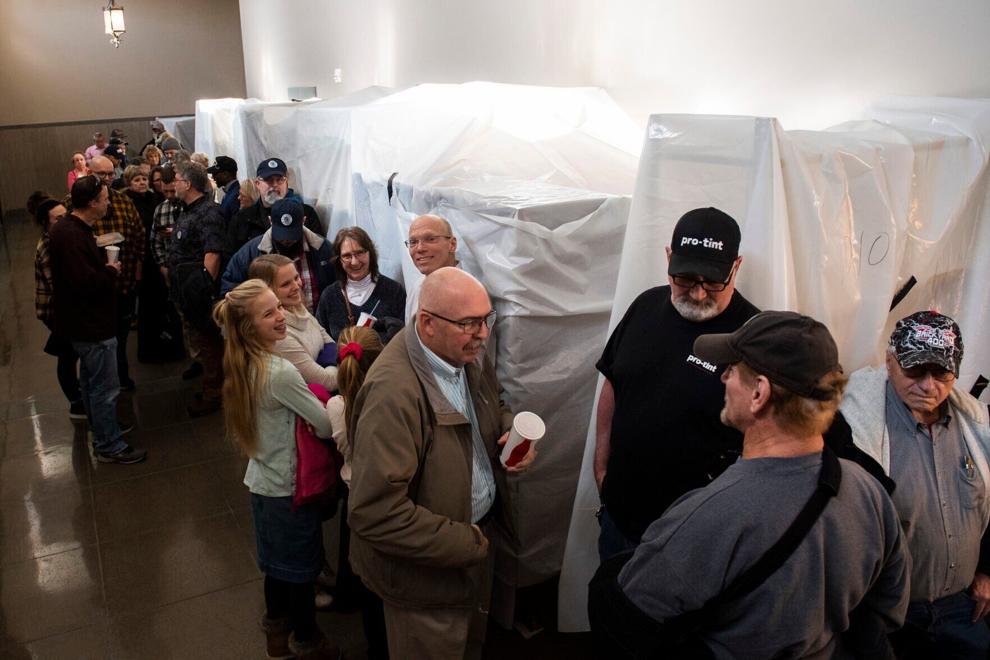 "If we're gonna do it, do it across the board," said McKinney, who was among 31 senators who voted to end the filibuster of Brewer's bill last year.
A large majority of residents who testified Thursday did so in favor of the bill — some of whom acknowledged, but dismissed, the concerns of law enforcement. 
"When it comes down to it, we don't make laws to make the government's job easier — nor law enforcement," said Allie French, who founded the pandemic-inspired group Nebraskans Against Government Overreach.
Some even supported the bill because of the restraints it will place on law enforcement in the state's two biggest cities.  
Spike Eickholt, an attorney and lobbyist who testified on behalf of the Nebraska Criminal Defense Attorneys Association, said the nearly 400 lawyers who make up the group want to see the law passed for the sake of statewide consistency in criminal statutes surrounding guns. 
In Lincoln, Eickholt said, being involved in a bar fight or being arrested for a second-offense DUI can see a defendant barred from possessing a firearm for 10 years.
"Some people might say, 'Well, Lincoln and Omaha are different. We'd like them to have the discretion to have these sort of looser standards,'" Eickholt said. "We would submit that that is exactly what's wrong." 
Most supporters of Brewer's proposal testified for a simpler reason, though: They want to be able to carry concealed weapons in Nebraska without the time and money required to seek a permit.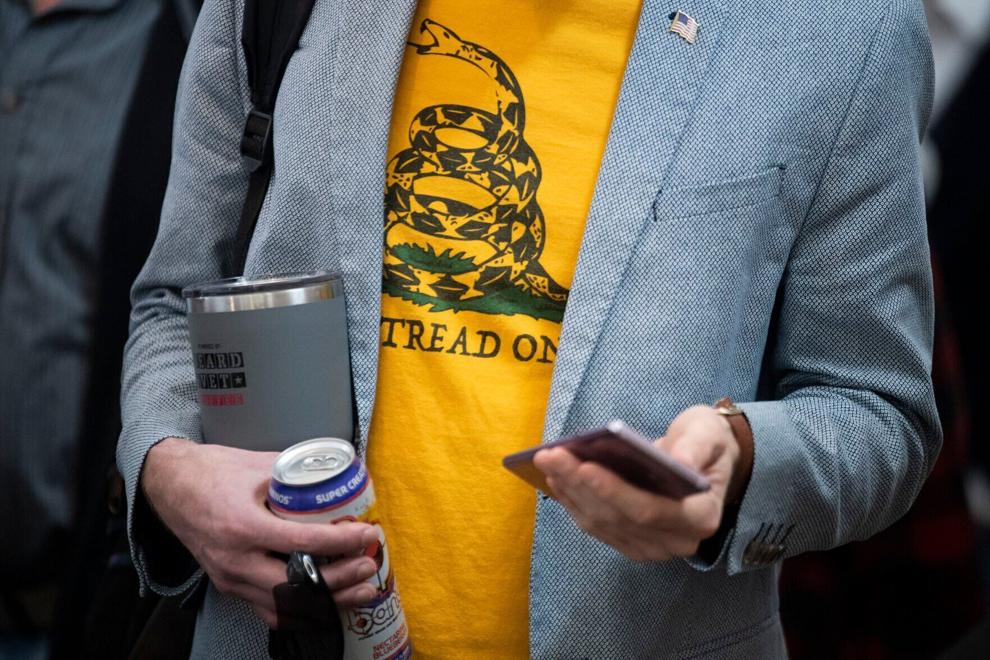 Dozens of proponents of LB77 described the state's current permit requirements as antithetical to both the Nebraska and U.S. Constitution, imploring senators to adopt the bill and bring state statute in line with the broad liberties allowed by the Second Amendment. 
Among such voices was that of Margo Chenoweth, who appeared before the committee clad in American flag apparel and flashing her concealed carry permit, which she said cost her more than $300 to acquire from start to finish. 
"That's an almost insurmountable position for a lot of people," she said, before asking senators to support Brewer's latest bid to rewrite the state's gun permit law. 
"Whatever you decide to do is going to affect us all," she said. 
Before listening to more than three hours of testimony on LB77, the Judiciary Committee also heard discussion on a proposal from Sen. John Fredrickson of Omaha that would require gun dealers to provide information on suicide prevention resources when selling firearms. 
Fredrickson said the bill (LB314) would put resources in the hands of potentially suicidal parties at an "important prevention point." Gun-owning residents and anti-gun advocates alike supported the bill at Thursday's hearing, where no opponents testified verbally against the idea.
A proposal from Sen. George Dungan of Lincoln to allow full-time, off-duty law enforcement officers to possess firearms on school property did not draw the same unanimous support.
Though a trio of police union officials testified in support of the bill (LB17), Melody Vaccaro of Nebraskans Against Gun Violence raised concerns over laws created to accommodate inconvenienced police officers.
Dungan dropped a last-minute amendment on the desk of the committee before Thursday's hearing that limited the scope of the already-narrow bill, which would allow off-duty officers to carry guns onto school grounds for the specific purpose of dropping off and picking kids up from school.