State Medicaid and Long Term Care Director Matthew Van Patton will leave his job effective Feb. 7, Department of Health and Human Services CEO Dannette Smith announced Monday. 
Van Patton has been the Nebraska director nearly two years. 
Smith said Van Patton is going back to the private sector. When he was hired for the Nebraska job, he was the head of a health care technology startup. 
"We are sorry to see him go," Smith said. "He's done an extraordinary job in developing a road map for us based on the quadruple aim."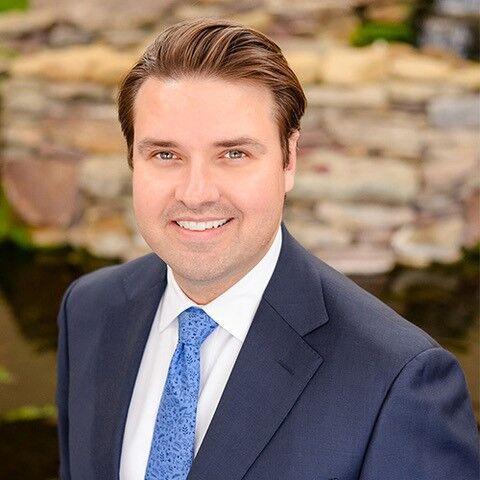 That aim included: Improving the patient experience of care, the provider experience, and the health of participants, and reducing the per-capita cost of health care.
At this time, Smith said, the department is planning to move forward with the plan Van Patton put in place for Medicaid expansion. 
Gov. Pete Ricketts said his search for the next Medicaid director has started. 
When asked if it concerned her that Van Patton had chosen to leave in the middle of the expansion process, Smith said he had done an excellent job, but being the Medicaid director, both in Nebraska and nationally, is a tough job. 
"We are thankful for the leadership and vision he has provided to us," she said. 
Expansion of Medicaid coverage to an estimated 90,000 Nebraskans was approved by Nebraska voters in November 2018. The department is planning to launch the program Oct. 1, almost two years after voters approved it. 
Lincoln Sen. Adam Morfeld has said the state is illegally delaying the start of Medicaid expansion. The language of the expansion initiative approved by Nebraska voters in 2018 clearly called for the state to "take all actions necessary to maximize federal financial participation in the expanded program," he said.
Jeremy Brunssen, state deputy director of finance and program integrity, will be the interim Medicaid director while the state searches for a replacement for Van Patton, Smith said. 
The state plan amendment was filed with the federal government in April 2019. And a waiver request was submitted Dec. 12 to allow the department to implement the necessary infrastructure for expansion. On Dec. 17, the state was notified it could proceed with a public comment period. 
Last year, the Medicaid program in Nebraska covered about 240,000 people at a cost of $2.1 billion. Expanded coverage for adults whose annual income is at or below about $16,000 — or 138% of the poverty level — would add tens of millions of dollars annually.
Heritage Health Adult, the name given to the expansion, is expected to begin accepting applications Aug. 1. 
There are two parts to the proposed program: A basic package, available to all who qualify, and a prime package if they participate in wellness plans, personal responsibility and community engagement requirements. Prime benefits would include vision, dental and over-the-counter medication.