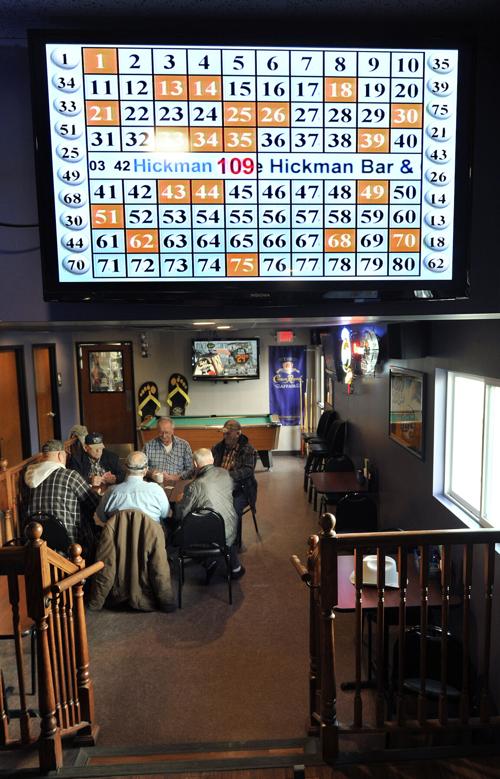 Supporters of local keno lotteries and the state lottery announced their opposition Wednesday to portions of the three-pronged initiative to authorize casino gambling at Nebraska horse racetracks, arguing that the proposal could effectively shut down their operations along with gaming conducted by Nebraska charities.
"A straight-forward reading of the plain language of Initiative 430 would restrict all games of chance in Nebraska to racetracks," the group Nebraska Cooperative Government said in a written statement.
And that could effectively remove the legal authority for bingo, raffles and pickle card gaming as currently conducted by Nebraska charities, keno lotteries by Nebraska cities, counties and villages, and the state lottery, the group said.
The language of the initiative proposal states: "Notwithstanding any other provision of law ... the operation of games of chance is permitted only by authorized gaming operators within licensed racetrack enclosures."
The initiative, which will be on Tuesday's general election ballot, was sponsored primarily by Ho-Chunk Inc., an economic development corporation owned by the Winnebago Tribe of Nebraska.
Nebraska Cooperative Government is a statewide entity created by more than 100 Nebraska counties, cities and villages for the purpose of administering a joint lottery within those communities.
Horse racetracks operate at or near Omaha, Lincoln, South Sioux City, Grand Island, Hastings and Columbus.
New tracks presumably could be added in communities throughout the state if the initiative is approved by Nebraska voters. 
Since 1990, current authorized gaming activities have generated $390 million in lottery sales and approximately $40 million in net lottery proceeds, which may be used only for "community betterment" purposes, Nebraska Cooperative Government stated.
Enactment of the initiative could result in "significant impairment to the economic viability of locally owned bars, taverns and restaurants which host those local government lotteries," the organization stated.
The 2020 Journal Star general election Voter's Guide
Your guide to Lincoln-area and statewide races and ballot questions that will appear on the Nov. 3 general election ballot. Click on a race name to see the candidates and learn about their views on the issues.
Get Government & Politics updates in your inbox!
Stay up-to-date on the latest in local and national government and political topics with our newsletter.