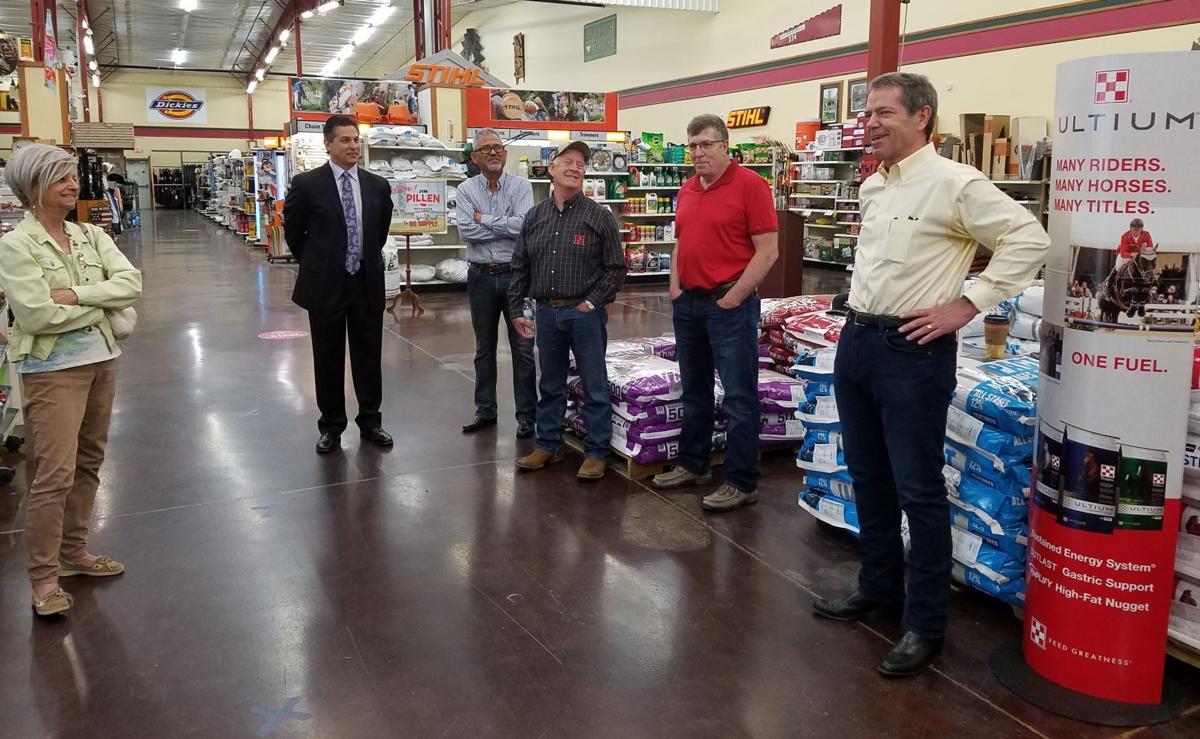 Jim Pillen is focused on what he defines as Nebraska values, centered more on message than specifics.
Still playing a little defense perhaps as he steps onto a new and unfamiliar playing field.
Pillen, a defensive football star for the Huskers in the 1970s, is a candidate for the 2022 Republican gubernatorial nomination, and he is talking about the importance of family and the aspirations and hard-working ethos of an agricultural state during a noontime interview over lunch in the Haymarket.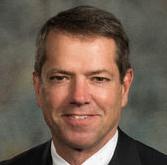 Not so much about particular issues -- other than property tax relief.
"Everything's out of whack," he said. "We need to balance property taxes, sales taxes and income taxes. I'm an advocate of the three-legged stool."
Property taxes are "a problem for everybody, including Douglas, Sarpy and Lancaster county homeowners" as well as farmers and agricultural producers throughout the state, Pillen said. 
"It's a critical issue for every Nebraskan," he said. 
Pillen said he is all about "growing Nebraska and shrinking government."
The conservative message is clear: "I'm a fiscal conservative (who believes that) government needs to be run like a business. Do more with less; every dollar matters.
"Less governance would be best for the state along with leadership with character that doesn't move with the wind."
"I'm a nontraditional candidate," Pillen said, not a candidate with a long political history or partisan resume.
Pillen, who lives in Columbus, is a member of the nonpartisan University of Nebraska Board of Regents, twice elected to represent a northeastern Nebraska district.
Next month, the eight voting members of that board are scheduled to consider a resolution proposed by Pillen seeking to curb the teaching of critical race theory at the university, a proposal that has set off academic freedom alarm bells among university leadership in Varner Hall in Lincoln and faculty members across NU campuses.
Pillen has described CRT, which examines the history and impact of systemic racism in the United States, as "divisive" and "anti-American."
Conservative groups had called on Pillen to sponsor such a resolution.
A pig farmer and veterinarian, Pillen is founder and chairman of Pillen Family Farms, a large and successful pork production company which employs more than a thousand people.  
"I'm kind of a guy who totally focuses on what I can control," he says.
"We're out there every day working hard to connect with Republican voters now."
Asked about challengers already in the Republican primary race, along with the looming shadow of former Gov. Dave Heineman, who is actively considering joining the field, Pillen said: "All I can do is focus on Pillen."
Pillen said Nebraska needs to "solve (its) brain drain problem" by providing new opportunities and additional incentives to stay here.
"That's essential to solving workforce issues, including the need for welders, technicians, mechanics, electronic workers, plumbers, carpenters," he said, along with the opportunities in agriculture for precision farming that applies modern technologies to the management of crop production.
"Our number one industry is agriculture," Pillen said, and he would center on "growing agriculture while also defending agriculture" from the vegan movement and animal liberation movements.
"We need a strong voice for agriculture now," he said.
One of the lessons Pillen said he learned from Tom Osborne when he was playing for the Huskers, was that "there is no such thing as staying the same; you either get better or worse."
"I think whoever the next governor is will be really important," he said.
Pillen said he believes most Nebraskans think that "the next governor should come from business leadership, not from politics" and that "the less governance is best for the state."
"People understand that past performance is the greatest single indication of what you will do in the future," he said.
"I am a focused, determined person who believes in people working together to form common ground that gets things accomplished.
"I am so jacked up about the future of Nebraska," Pillen said, especially after talking with Nebraskans on the campaign trail.