Gov. Pete Ricketts on Friday announced plans to distribute $330 million in federal pandemic assistance to small businesses and livestock producers while also funding access to skills training programs at community colleges for unemployed or underemployed Nebraskans.
The money has been appropriated to Nebraska through the CARES Act, which provided the state with more than $1 billion in federal assistance to deal with the economic impact of the coronavirus pandemic along with an additional $156 million to meet needs in Douglas County.
Some of the assistance will be allocated to expansion of Nebraska broadband service and to a small business leadership retraining program at Gallup in Omaha, the governor announced in unveiling elements of his "Get Nebraska Growing" program. 
Funding assistance will be distributed in the form of $12,000 grants to small businesses with five to 49 employees and livestock producers with no more than 10 employees.
Ricketts emphasized that the grants will be awarded on "a first-come, first-served basis."
The governor announced details of the funding allocations during a news conference that touched on a wide variety of topics related to the state's ongoing response to the pandemic.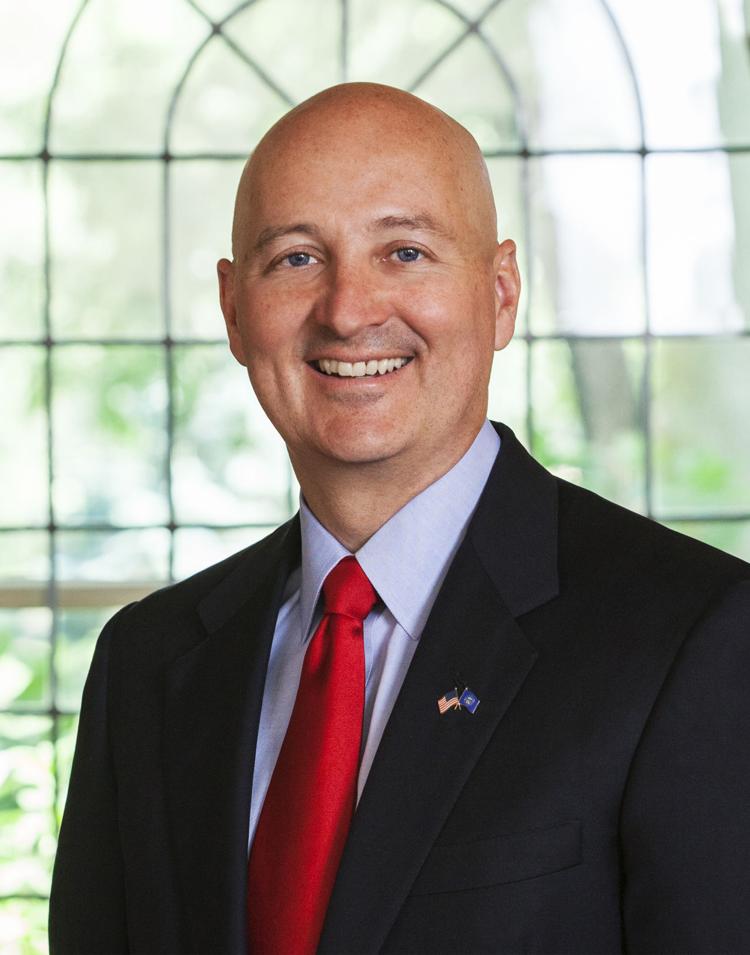 Ricketts rejected a proposal by Sen. Steve Halloran of Hastings, which was endorsed by 24 other senators, urging him to require that residents of long-term care facilities who have tested positive for COVID-19 be relocated, quarantined and cared for at some separate location in order to protect other vulnerable residents at nursing homes.
"Hospitals are not overwhelmed with COVID-19, but nursing homes and long-term care facilities are being overwhelmed," Halloran wrote.
"Nebraska's elderly are not expendable," he stated.
Ninety-eight residents of long-term care facilities have died after contracting the virus and that toll represents half of the virus-related deaths in the state, Halloran noted.
Ricketts said "the best practice is to isolate (those residents) at the facility where they live rather than disrupt them if they do not need acute care."
"If a long-term facility can no longer appropriately staff (those needs), we will move the residents out," he added.
Responding to a question about his reaction to a University of Nebraska Medical Center survey of meatpacking workers to assess the response of meat-processing plants to the coronavirus, Ricketts said "the most surprising thing" was the ongoing unmet need for better communication with workers.
"You guys got to continue to work on communication so people won't show up at work sick," the governor said.
The survey indicated that workers are not sure they will be covered under sick leave if they stay at home when they display symptoms that may indicate they have been infected by the coronavirus, so many feel they need to go to work.
Only a minority of workers said their companies have spaced out workers on the production lines where they normally work shoulder to shoulder and often directly across from one another.
"It is a very difficult environment in which to socially distance," Ricketts said.
Concerned about COVID-19?
Sign up now to get the most recent coronavirus headlines and other important local and national news sent to your email inbox daily.