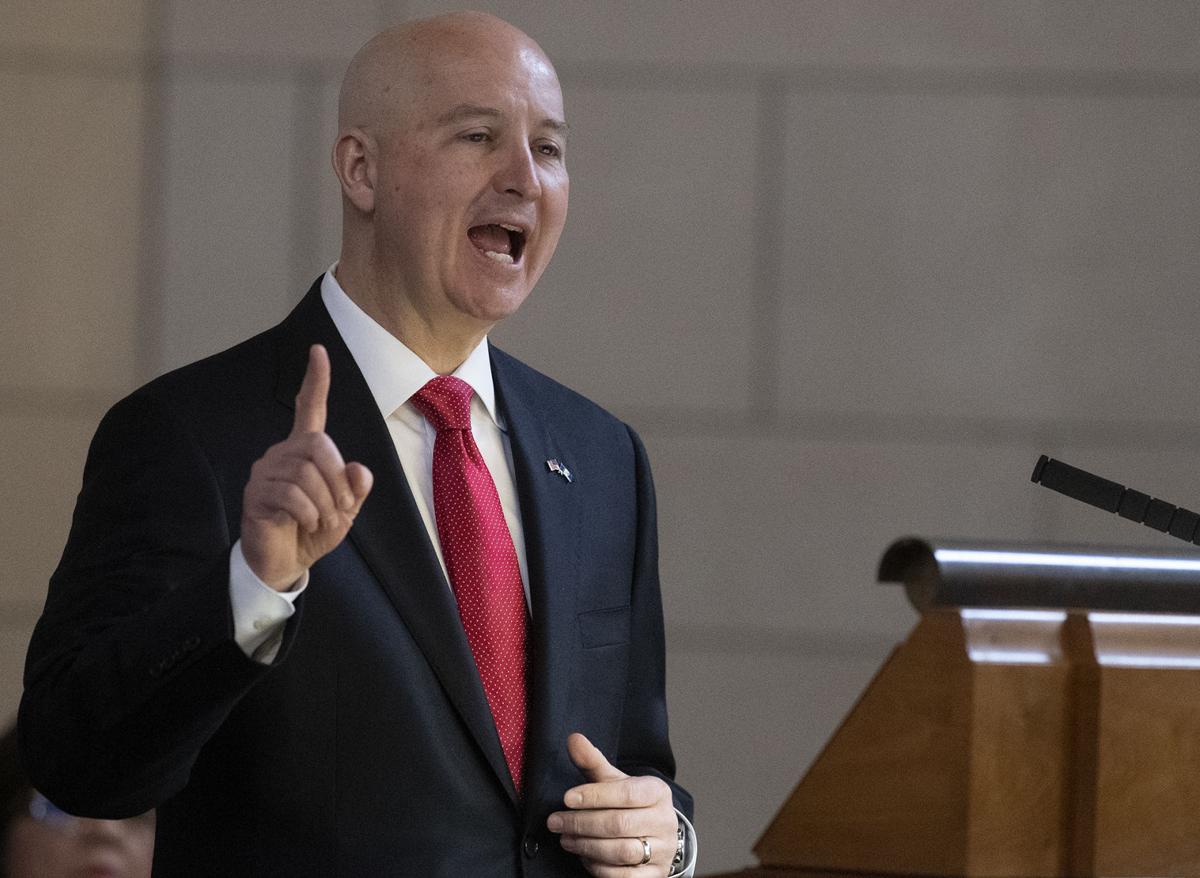 Gov. Pete Ricketts put $60 million in his proposed budget for the state's cost share of federal disaster relief and to assist counties in their share of that relief, all related to flooding that caused more than a billion dollars in damage across the state and six deaths. 
He also added $3 million for funding in case of spring weather emergencies. 
Two groups of young people came to the Capitol in the past two weeks to urge lawmakers to take action to fight climate change. 
When asked at Tuesday's budget briefing his thoughts on climate change, and how it might affect the governor's emergency fund going forward, Ricketts said: The climate is always changing. 
What the state saw last year, he said, was a confluence of frozen ground, in some cases 25 inches deep, with snow pack on top of it and then rain. 
"The water had no place to go and so it hit all these major river systems all at once," he said. 
It caused flooding on the Loup, Elkhorn, Platte, Missouri and Niobrara rivers, record levels of water on all of them, he said. 
You have free articles remaining.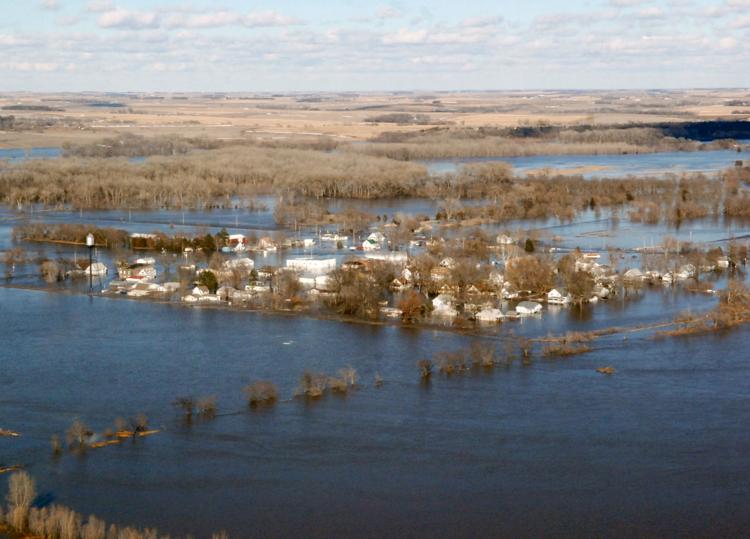 There's been heavy snowpack in the mountains, so when that melts it flows through the Missouri River, he said. And the U.S. Army Corps of Engineers has changed the way it's managing the Missouri River.
"They've slowed it down, they're spreading it out, and that has led to more flooding," he said. 
There's a number of different factors going into why the state is seeing all this flooding, he said. 
So were last year's weather disasters an anomaly?
Well, he said, he has to look at the data. 
"It's certainly possible that we are going to see more wet years, right? I mean, we went through this in the '30s when we had a bunch of dry years. In 2012 we had a drought.
"So the weather changes, and it's always changed in Nebraska. ... What we have to figure out is what do we think is going to happen going forward ... and see what steps do we have to do to mitigate the potential for flooding."