Patrick Bentzinger came to understand his mother's impact on the Norris school district from an early age.
When he was in middle school in the 1980s roaming the hallways, he noticed his mother Patty Bentzinger's name etched into a plaque, an award honoring her service on the school board. In 1977, Bentzinger became the first woman to serve on the board.
"I remember thinking, 'Oh, my gosh, that's my mom,'" he said. "At a young age, I knew the impact she was having."
Patty Bentzinger, who went on to serve on the board for nearly 29 years over two stints -- including as president since 1997 -- died Jan. 15 at the age of 76. Patrick Bentzinger said his mother, who had won reelection in November, had dealt with health issues following a stroke last year. 
"She ended up being a giant of the community," her son said.
During her time on the board, Bentzinger helped oversee the extraordinary growth of the district and its campus between Firth and Hickman, as well as its recovery when a tornado decimated the school in 2004.
Jim Craig, a fellow longtime board member, said Bentzinger was instrumental in helping the district rebuild after the tornado. She served on the board of trustees of ALICAP, an insurance program that assisted Norris with its record $32 million insurance claim after the disaster.
"It was massive. We had to replace a good portion of the whole complex," he said. "Patty was a big driver of that."
Under her board leadership, Norris also passed key bond issues to build a middle school and intermediary building and expand the high school along South 68th Street.
Craig remembered his colleague as a "full-hearted" leader who was "small in stature but mighty in word." She had a passion for students and teachers, as well as Husker sports, especially volleyball, he said.
John Skretta, Norris superintendent from 2010 to 2019, said Bentzinger was a visible member of the Norris community and a "fixture" at school events and activities, including theater performances for which she had a particular interest as an advocate of the arts.
Bentzinger retained her Ward 2 seat by just a handful of votes in November in a hotly contested election that saw, Craig, who had served on the board for more than 30 years, lose his seat.
Even though school board elections have become increasingly partisan in recent years, Bentzinger "didn't have a political bone in her body," Skretta said.
"She truly embraced the notion that service on a school board was about supporting local students and their families, and so she genuinely and compassionately embraced a nonpartisan approach to service," Skretta said. "That's something we could use a lot more of in the public discourse."
Norris will soon send out a call for applicants to fill Bentzinger's seat, said Superintendent Brian Maschmann. The school district will accept applicants until Feb. 6 and then the school board will hold a special meeting to review candidates. 
A new member will likely be appointed in March and serve the remainder of Bentzinger's four-year term, Maschmann said.
Bentzinger was a longtime nurse at Bryan Health, said her son Patrick. For a time, she even answered patient calls for a now-defunct "ask-a-nurse" hotline at Lincoln General Hospital.
In addition to her service on the Norris board, Bentzinger served as the Region 1 director on the Nebraska Association of School Boards from 2008 to 2016.
"She's been a pillar of our community for so many years," Maschmann said. "She'll be deeply missed not only at Norris but throughout the state."
Bentzinger, whose funeral service was Friday, is survived by her husband Gary, as well as sons Tim, Darin and Patrick and four grandchildren.
The family wishes for memorials to be given to the Norris Foundation to help support the school district.
50 icons of Nebraska people, history and heritage
Vise-Grip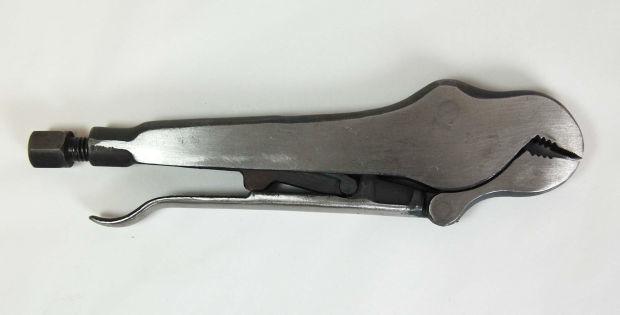 These locking pliers, developed by Danish immigrant William Petersen and patented in 1924, took a strong hold on the small town of DeWitt. Petersen began production at his blacksmith shop, but by 1928 the company he founded had more than 600 employees. The metal tools were popular additions to toolboxes because they enabled a craftsman to grab a nut or a bolt and hold onto it, leaving his hands free. In 2002 the company was sold by remaining family members, and it closed its doors in 2008. Vise-Grips, although not made in DeWitt anymore, are still sold in almost every hardware store.
Sandhill cranes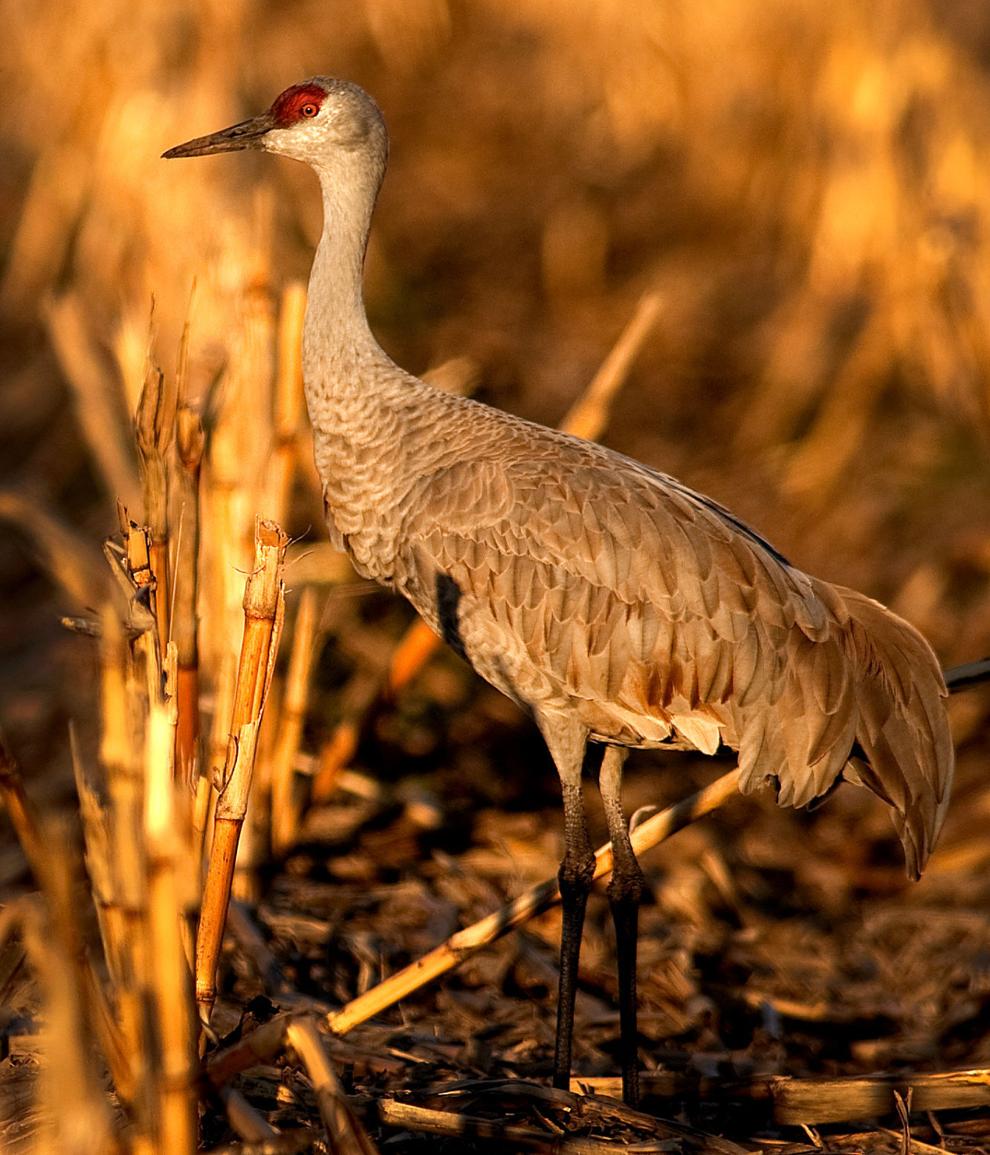 Although they don't call Nebraska home, these fly-by residents have been regular visitors to the central Platte Valley for centuries. The yearly spring migration of 500,000, 4-foot tall, gray-feathered birds with jaunty red caps, who arrive in March and are usually gone by mid-April, has made an impact in both the birds' numbers and in our response to them. Visitors from around the country come to watch them fly from their roost on the river in the morning and stalk the corn stalks during the day from buses and blinds, and all of that is good for the state. The most recent economic study estimates that crane-related tourism in 2009 generated $8.08 million in direct economic impact by visitors in central Nebraska. And a survey done in 2010 showed that more than 70,000 crane watchers spent an average of 1.3 days in the region (75 percent of those who came to see the cranes were planning on spending at least one night).
And in the past 30 years, groups have worked to protect and maintain this river-side environment, with more than 10,000 acres of habitat set aside.
State capitol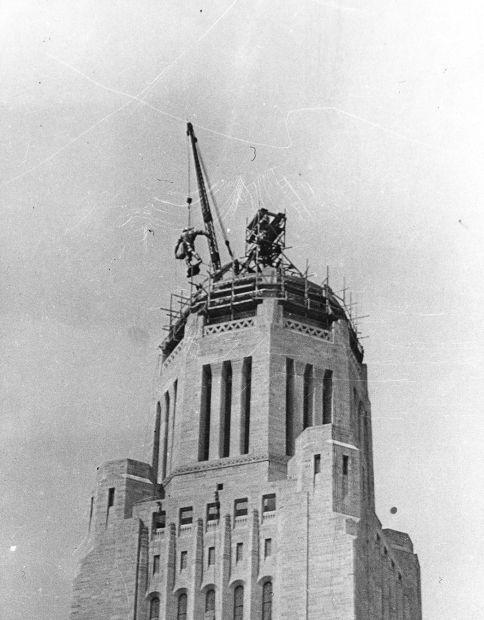 New York architect Bertram Goodhue described his distinctive building as the "tower on the Plains," made from Indiana limestone and begun in April 1922. It took 10 years to complete the project at a cost of $9.8 million. The Sower, which stands 19½ feet tall on a 12½-foot-tall base of corn and wheat shocks, represents the state's agricultural background and can be seen for miles. Thousands of Nebraskans came to watch the hulky bronze statue placed on top with a crane when the tower was completed in the third phase of construction. Its interior is as distinctive as the exterior, with floor mosaics depicting a variety of Nebraska motifs, as well as wall murals and the ornate legislative and Supreme Court chambers.
Sebesta family trunk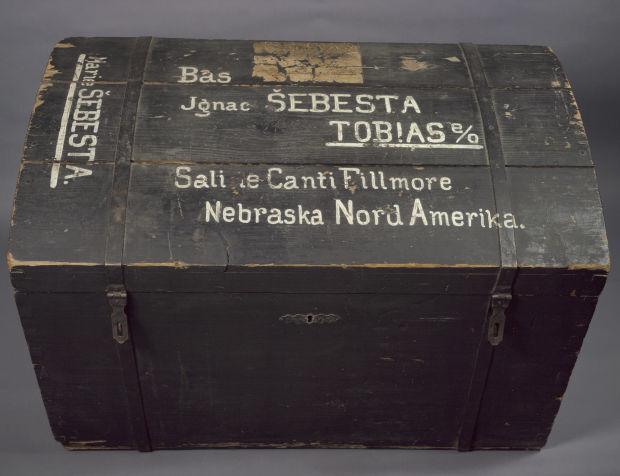 Ignac and Marie Sebesta came to the United States around 1910, arriving after a long journey across the ocean with whatever they could pack into their wooden trunk. Like other immigrants, the Sebestas began their American life working for farmers, at first in Milligan, then Tobias. Three Nebraska cities were on the list of the top 10 cities in the country where Czech immigrants settled. For those starting life in a new country with only one piece of luggage, these trunks held only the most essential or the most precious things. And many immigrants could not  afford even a wooden trunk for their travels, packing their belongings into a cloth bag. Beyond the obvious items -- clothing or shoes -- the immigrants may have brought seeds, tools or cloth. If there was room, they might have tucked in a silver thimble and needle and thread, and possibly portraits of family and a Bible.
Kool-Aid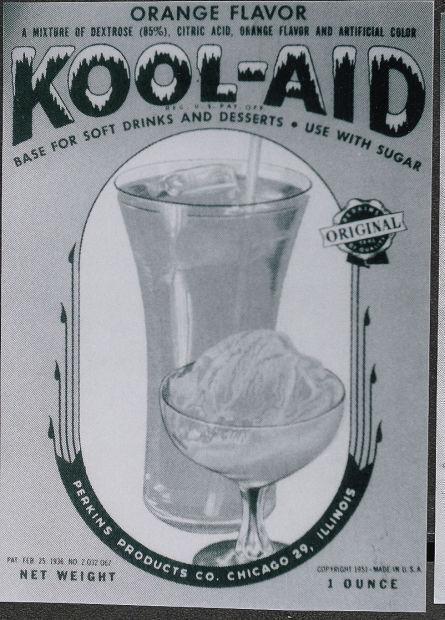 In 1927 Edwin Perkins of Hastings put his chemistry skills to work and came up with the powdered, fruit-flavored drink we call Kool-Aid. It came in six flavors -- strawberry, cherry, lemon-lime, grape, orange and raspberry, and by 1929 the 10-cent packets were being distributed nationwide to grocery stores.
During the Great Depression, Perkins slashed the price to 5 cents a package and made it affordable, even for children, who often set up their own stands. Even though he moved the operation to Chicago in 1931 and in 1953 sold it to General Foods, which came up with the familiar smiley-faced pitcher, the Perkins family still calls Hastings home, and a Kool-Aid museum is based there.
Dorothy Lynch salad dressing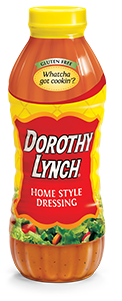 Once you taste this not-quite-French salad dressing made with celery seeds and a hint of both sweet and sour, there is no substitute. From its St. Paul Legion Club origins in the late 1940s, where its namesake (yes, there really was a Dorothy Lynch) served it to veterans on weekends, this dressing became a regional hit.
In 1964, Tasty-Toppings Inc. bought the recipe and began producing it in Columbus and later Duncan. Yes, they have tinkered with it a bit, introducing a fat-free version and changing the familiar glass bottle shape. In fact, it is even gluten-free. Luckily, former Nebraskans can buy it in 35 states, and the company even will ship it directly to your house.
Grover Cleveland Alexander's cleats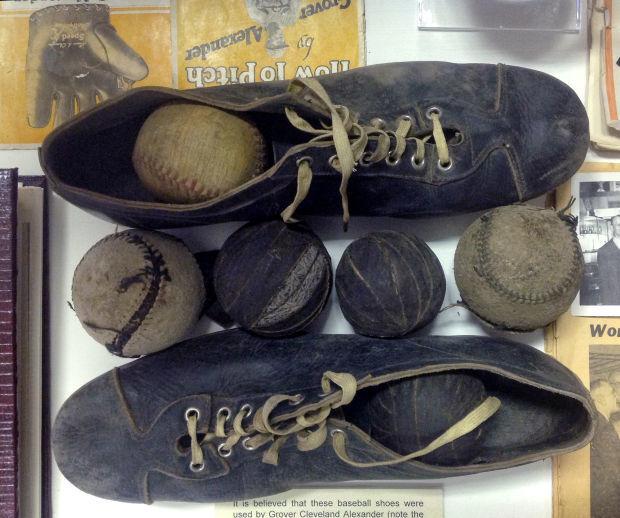 Baseball players and writers from Grover Cleveland Alexander's era referred to him as "the best pitcher to ever put on a pair of shoes." It's hard to argue. Nicknamed "Old Pete," the righty from Elba won 373 games (third all-time) between 1911 and 1930 with the Philadelphia Phillies, Chicago Cubs and St. Louis Cardinals. He pitched the Cards to a World Series championship over Babe Ruth, Lou Gehrig and the rest of the New York Yankees in 1926, winning two games and coming in the seventh inning of the decisive seventh game with the bases loaded, two outs and the Cards clinging to a 3-2 lead. He struck out Tony Lazzeri and then held the Yanks scoreless for two more innings to earn the save. In 1938, he became the first Nebraskan inducted into the National Baseball Hall of Fame.
Swanson's TV dinner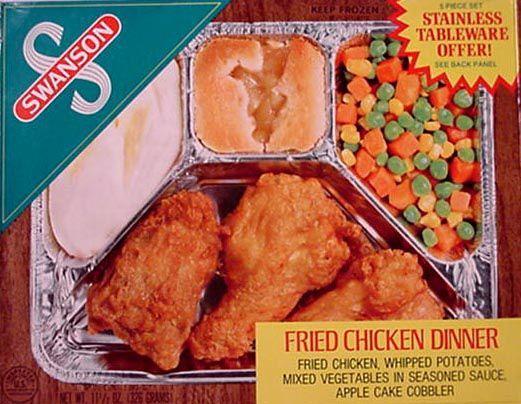 These were made in Omaha by C.A. Swanson and Sons -- who may or may not have had the idea first -- but the company was the first  to get the dinners into thousands of America's freezers in 1953. The original effort, officially called a "TV Brand Frozen Dinner," came in a compartmentalized aluminum tray and included turkey, cornbread stuffing, frozen peas and sweet potatoes, and it was just the right size to fit on a TV tray. If you set your oven at 425 degrees and cooked it for 25 minutes, your 98-cent dinner would be ready.
By 1955, the company was selling 25 million units, and a new chapter in cooking had begun.
American bison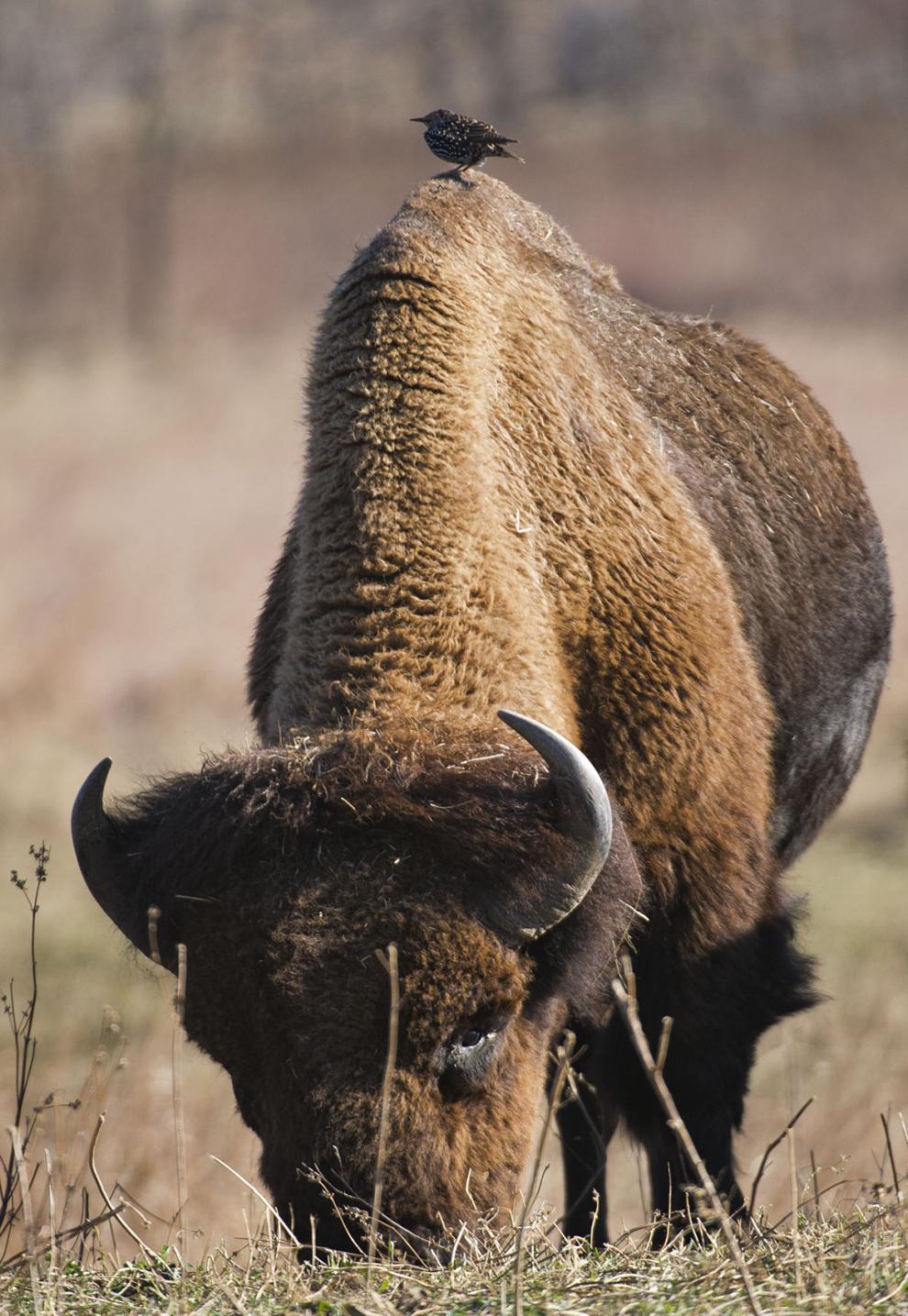 Nebraska is where the buffalo roamed. For centuries the bison was central to the life of Plains Indian tribes. The 2-ton wooly beasts provided food, clothing, shelter and tools during that time. Settlement of that land, beginning in the 1830s, created problems for the bison herds, which were said to number in the millions at one time. Between 1830 and 1880, hunters and fur traders organized bison hunts killing hundreds of bison at a time. As a result, by the 1900s, the American bison was near extinction. Theodore Roosevelt came to its rescue, enacting federal legislation protecting the bison. Wild bison herds are now mostly in national parks, but a small herd can be found on 2,000 acres of the tallgrass prairie on Shoemaker Island in the Platte River.
Cowboy boots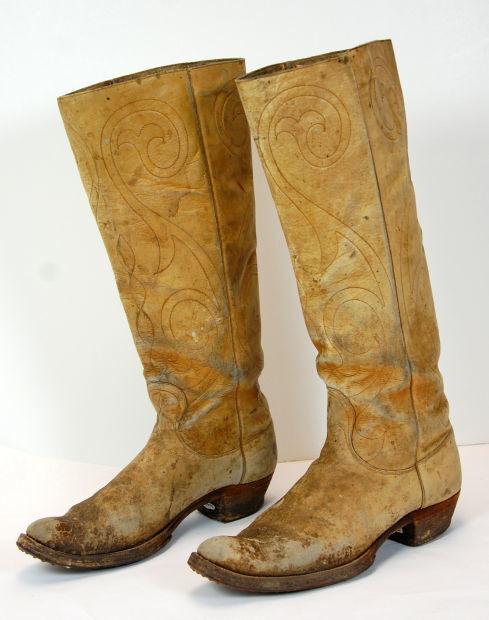 Albert B. Persinger came to the Nebraska Panhandle in 1876 from Alabama, where he started the Hardscrabble Ranch and raised purebred Hereford cattle near Lodgepole. His leather boots were made by O.H. Hyer of Olathe, Kan. Cowboys like Persinger were in their heyday in Nebraska from the 1870s to 1890s during open-range days. But even in the 1870s, the Nebraska Legislature ruled that counties could invoke a herd law, which would would ban cattle roaming at large.
We don't know much about the thousands of cowboys who were working the Nebraska range during that time. Historians describe them as "footloose laborers on horseback." But we do know that it wasn't all happy trails -- cowboys worked seven days a week, sunup to sundown for little pay and in all kinds of weather. Lack of pastureland, wire fence and the meatpacking industry adjusting cattle prices all contributed to fewer cowboys riding the range.
Bison scapula hoe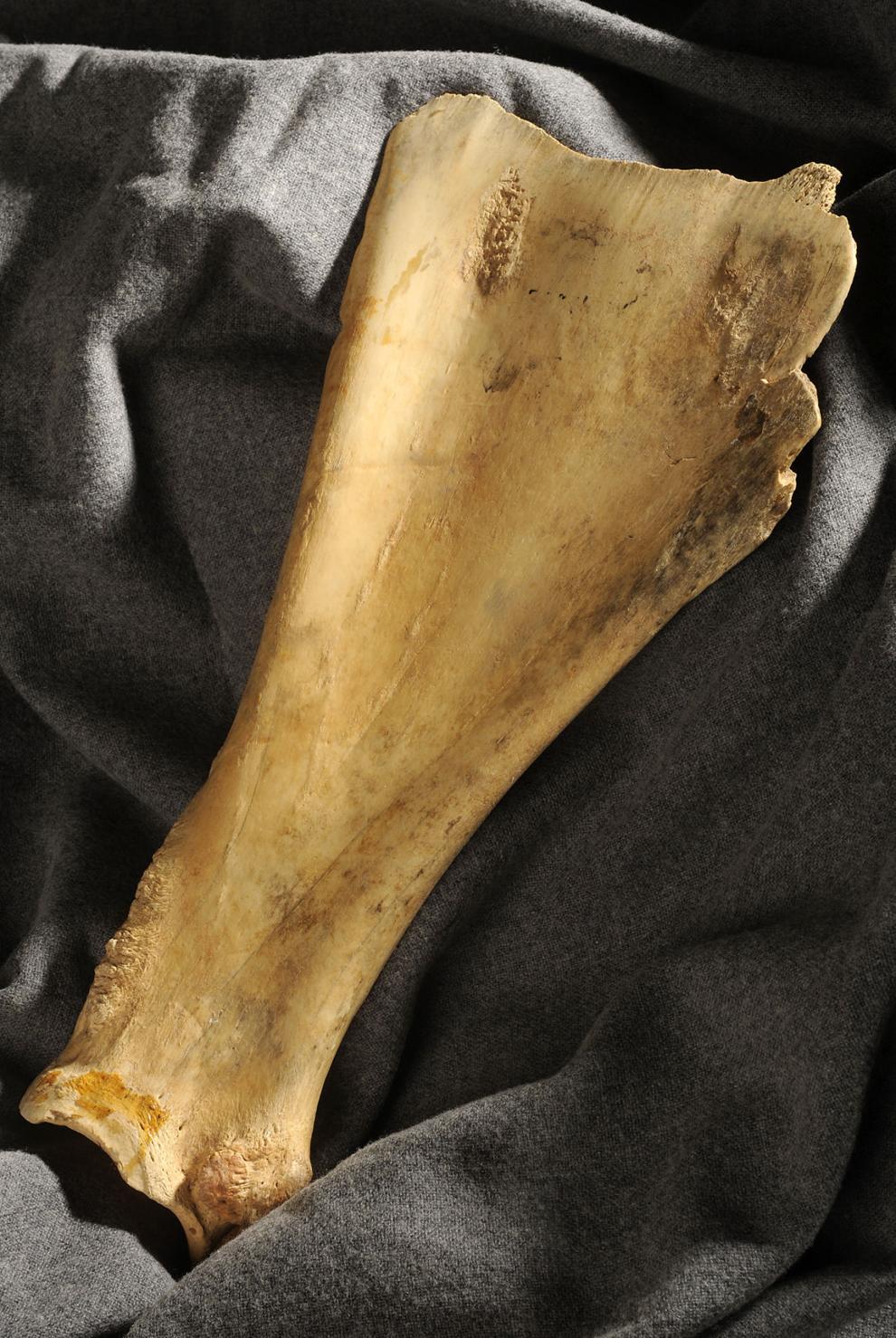 Found in the Medicine Creek Valley near Stockville, this bison shoulder blade hoe was discovered in 1934 at the remains of a Native earth lodge. Tools like this were used by the people of the Central Plains tradition, which is what archaeologists called the village farmers who lived in hamlets along the rivers and streams in Nebraska from 1000 A.D. to 1400 A.D. By the end of this period, groups had started to grow gourds and corn in small-scale gardens. Intensified cultivation of domesticated crops coincided with an increase in prehistoric Indian populations. Although hunting and fishing continued to be very important, a less-nomadic economy developed. Food surpluses, such as corn, were stored in underground storage pits dug into the floors of earth lodges.
Tools like these were the forerunners of plows pulled by oxen and later the giant John Deere equipment that today's farmers use in their fields.
Unicameral Legislature gavel
Nebraska operated under a bicameral legislature until the early 1930s, when U.S. Sen. George Norris campaigned for reform, saying the two-house system was archaic. In 1934, voters agreed, passing an amendment to make Nebraska the only one-house legislature in the country. The pounding of this gavel began the first unicameral session in 1937, which not only proved to be efficient but inexpensive. The last bicameral session in 1935 with 133 legislators ran 110 days, passed 192 bills and cost $202,593. The first unicameral session two years later with just 43 legislators lasted 92 days, passed 214 bills and cost $103,445.
Johnny Carson coffee mug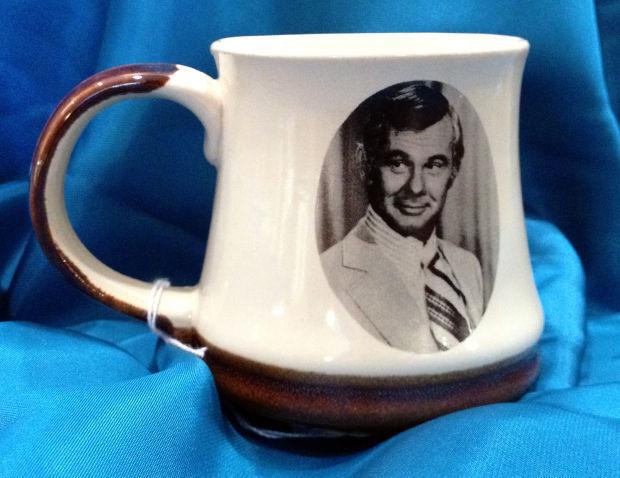 The late, great Johnny Carson chatted up celebrities and sipped from this mug from behind his desk on the set of "The Tonight Show With Johnny Carson." Although born in Iowa, Carson called Nebraska home, having grown up in Norfolk and graduating from the University of Nebraska-Lincoln before embarking on his entertainment career. He kept audiences in stitches for 30 years (1962-92) on NBC via his monologues, comedy sketches, interviews and those patented deadpan looks of his.
A PBS documentary tabbed Johnny Carson the "King of Late Night" for his 30-year run as host of NBC's "The Tonight Show with Johnny Carson."
Jeff Kinney's jersey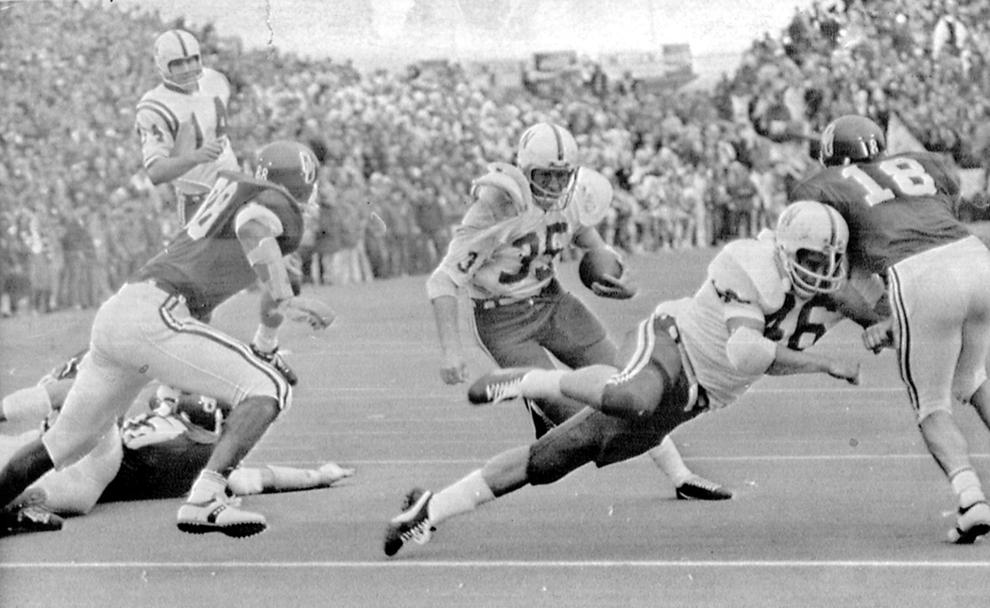 The "Game of the Century" that pitted undefeated No. 1-ranked Nebraska against undefeated No. 2-ranked Oklahoma at Owen Field in Norman, Okla., produced a plethora of memorable plays -- particularly Johnny Rodgers' 72-yard first-quarter punt return.
But the most memorable object was the No. 35 jersey worn by Husker tailback Jeff Kinney. Kinney carried the ball 31 times during the game, rushing for 171 yards and four touchdowns.
The tear-away jersey began to rip apart in the first half and was in tatters during his final four rushes. Those carries capped a 12-play, 74-yard drive that saw Kinney follow a block from fullback Maury Damkroger (46) and plunge into the end zone to give Nebraska the clinching touchdown in the greatest game in college football history. Final score: Nebraska 35, Oklahoma 31.
"In the Year 2525" 45 rpm record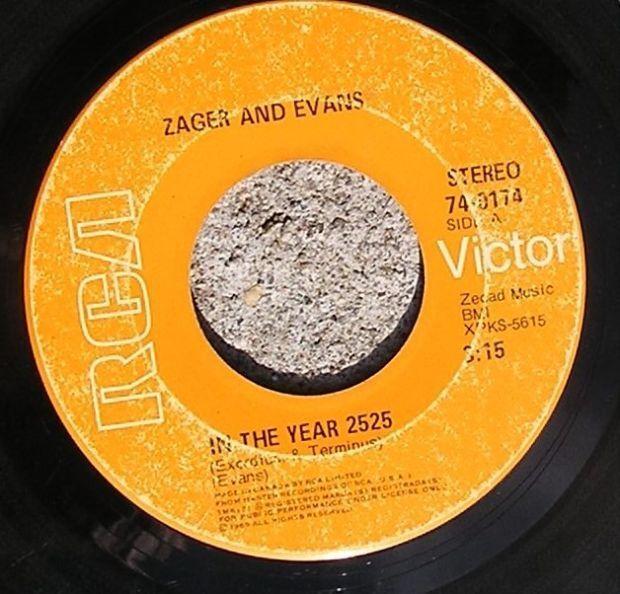 The biggest hit to come out of Nebraska, Zager and Evans' "In the Year 2525 (Exordium and Terminus)" spent six weeks at the top of the Billboard charts in 1969. It was the most popular song in the country when Neil Armstrong and Buzz Aldrin became the first men to walk on the moon and during the Woodstock Music Festival.
Zager and Evans was a four-piece Lincoln group that was fronted by singer/guitarists Denny Zager and Rick Evans and included drummer Dave Trupp and bassist Mark Dalton.
Written by Evans and recorded for $500 in an Odessa, Texas, studio, the folk-rock tune that portends the end of the human race because of technological innovations was initially released on Truth Records, a local label. After becoming a regional hit, it was picked up by RCA. Dismissed by critics, "In the Year 2525" sold more than 4 million copies by 1970 and now has topped the 10 million mark.
Corn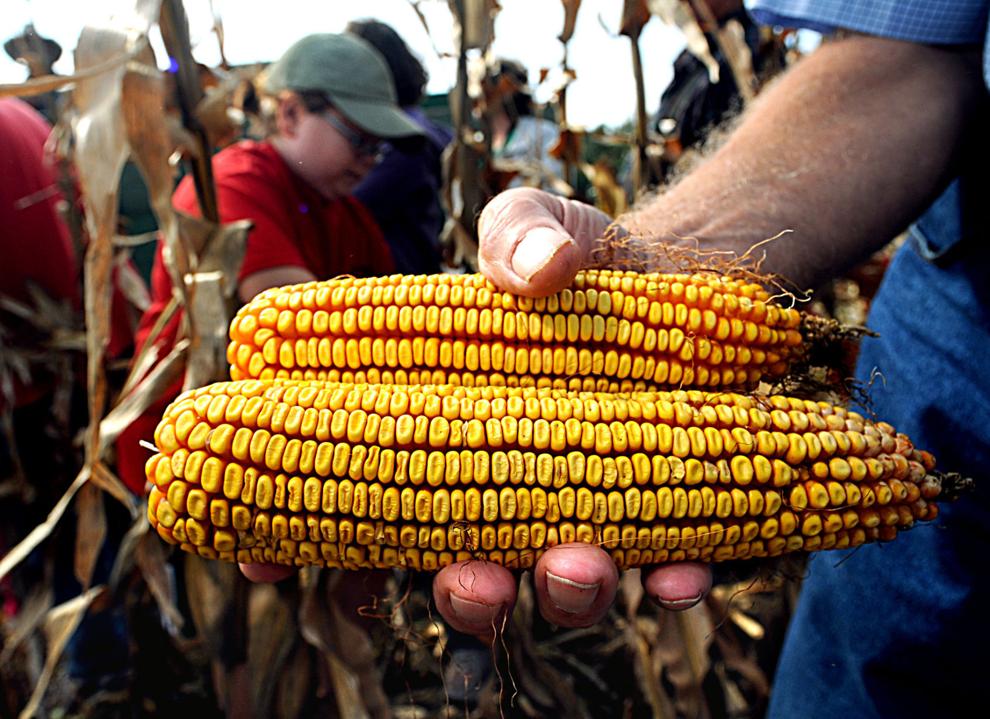 Standing tall and at attention, row after row, acre after acre, corn stalks guard the Great Plains. Native tribes in Nebraska planted corn long before the settlers arrived and had great success with it. Nebraska pioneers found the crop well suited to the state's variable climate with its whipping winds, drought and harsh winters. These bountiful battalions are Nebraska's agricultural front line and keepers of the kernels — Nebraska's gold. An ear of corn averages 800 kernels in 16 rows, and those kernels add up.
In 2013, the USDA estimate was 1.61 billion bushels, based on 169 bushels per acre. Livestock feeding consumes nearly one-third of the state's corn harvest. It takes 55 bushels of corn to feed a steer to market weight and 15 bushels to raise a pig.
Spread throughout much of the state, more than 20 ethanol plants have a capacity of nearly 20 billion gallons -- making Nebraska the second-largest ethanol-producing state in the country. Combined, these plants use more than 700 million bushels of corn per year.
And since 1901, Cornhuskers has been a nickname for the University of Nebraska  football team, when Lincoln Journal sportswriter Cy Sherman coined the phrase in his sports copy. Although it was shortened to Huskers, fans with cornheads are regulars at Nebraska sports events.
Sod house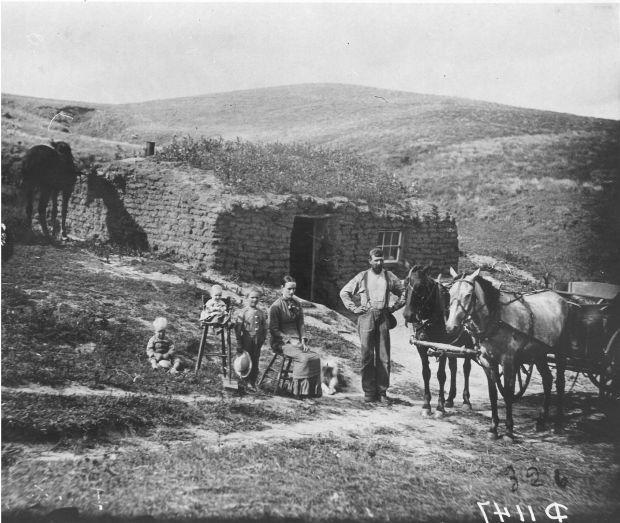 With a lack of trees or stone on the prairie, homesteaders looked to the land for building materials. Sod, made from thickly rooted prairie grass cut in 2- by 1-foot  chunks, was piled like bricks to make walls for the "soddy." A simple sod house could be built in about a week for a cost of less than $5. The thick walls provided insulation against the summer temperatures, strong winds and winter cold, but leaky roofs were a problem, and the dirt floors needed to be watered down regularly, making it quite damp. One Fillmore County pioneer in 1873 described the process in letters to his wife: "All we have to do is plow up some sod (which will hang together for a half mile without breaking), cut in lengths to suit and lay up a wall & cover it and you have a house. To one who never seen one of our houses built of Nebraska brick, it would seem as though they were a dirty house, but they are warmer & cleaner than our hosier log cabins ever were."
Keith Jacobshagen painting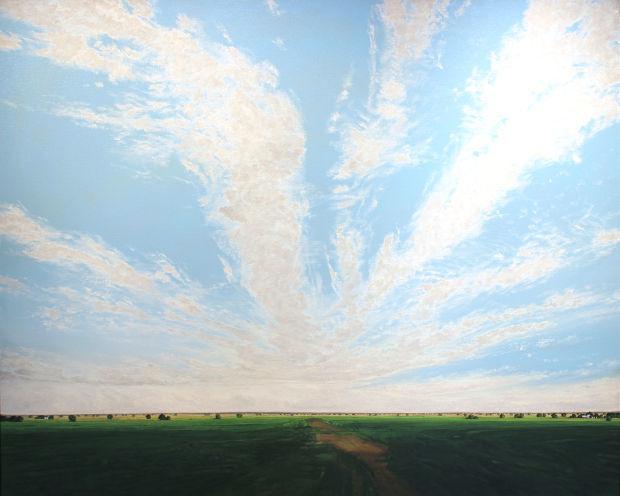 Keith Jacobshagen moved to Lincoln to teach at the University of Nebraska in 1968. Now one of the most acclaimed artists in the state, Jacobshagen is the preeminent painter of the Great Plains.
Jacobshagen developed his connections with the flatland and big sky flying with his test pilot father while growing up in Wichita, Kan. Those flights led Jacobshagen to develop his unique perspective: painting as if he is standing yards above the ground, a view that lowers and lengthens the horizon.
Jacobshagen's landscapes found an audience in the 1970s and can now be found in museums and prominent private and corporate collections. He is represented by several galleries around the country, including Kiechel Fine Art in Lincoln.
William Jennings Bryan campaign memorabilia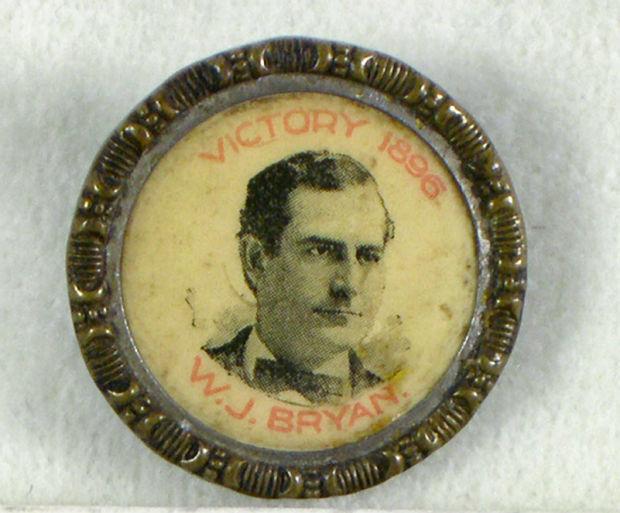 William Jennings Bryan was a Nebraska politician who ran for president of the United States as the Democratic Party candidate three times -- in 1896, 1900 and 1908 -- never winning, but bringing the national political debate closer to home.
Born in 1860 in Illinois, he came to Lincoln in 1887, where he was elected to the House of Representatives in 1890. Known for his oratory skills, Bryan traveled across the country campaigning on Populist issues and issues of the common man. Woodrow Wilson appointed Bryan secretary of state in 1913, during which time he worked to negotiate treaties before World War I broke out. Bryan left Nebraska during that time, moving to Florida, where he lived until his death in 1925.
Charles Starkweather's rifles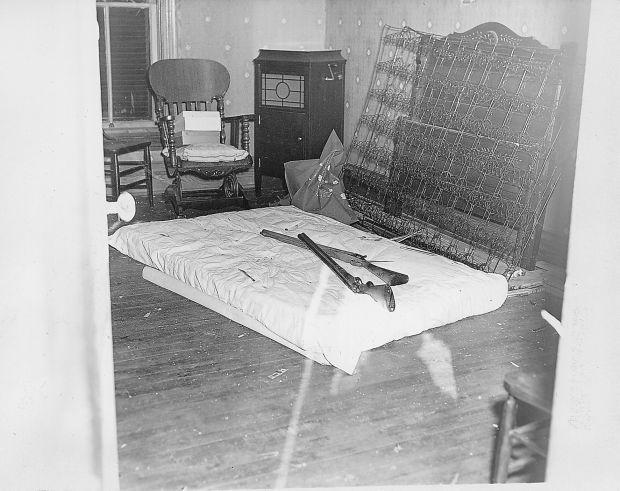 In January 1958, Lincoln garbageman Charles Starkweather killed 10 people on a murder spree that terrified Nebraskans and grabbed national attention.
The first spree killer of the television era, Starkweather and his teenage girlfriend, Caril Ann Fugate, became the subjects of intense media scrutiny and public interest after they were captured in Wyoming, where they had fled after the killings, nine of which took place in and around Lincoln. Starkweather was executed for the murders in 1959. Fugate served 17 years in prison and was released in 1976.
The story of Starkweather and Fugate continues to reverberate through popular culture. Bruce Springsteen wrote a song from Starkweather's viewpoint, titled an album "Nebraska" and continues to perform those songs in his concerts. An ABC-TV miniseries, "Murder in the Heartland," was based on the killing spree, and at least six feature films, including Terrence Malick's classic "Badlands" and Oliver Stone's controversial "Natural Born Killers," were inspired by the story.
Whiteclay empty bottle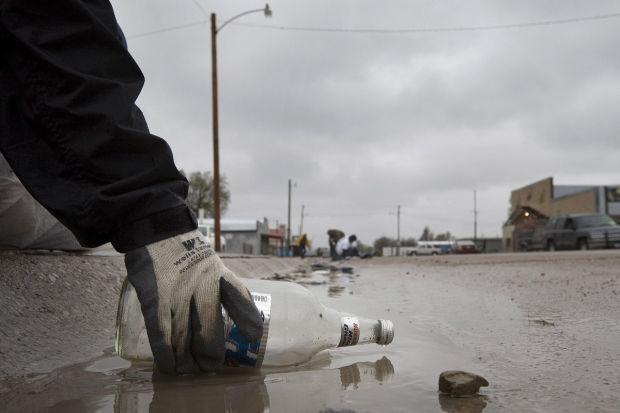 Alcohol sales in Whiteclay have dropped during the past four years (2010 to 2013), but 336,217 gallons of alcohol were consumed in the Pine Ridge Reservation border town.
It remains a jarring statistic in a state that ranks high in many alcohol-related surveys. Nebraska ranks eighth nationally in beer consumption per capita, averaging 35.2 gallons per person over 21, according to 2012 figures from the Beer Institute, which represents the beer industry. And the state ranked 15th in craft breweries per capita in 2012, according to the Brewers Association.
Not all the stats shine a good light on Nebraska. Four cities made the Centers for Disease Control's 2010 report of the top 20 binge drinking U.S. cities -- Grand Island (19.4 percent of residents surveyed), Omaha (19.5 percent) Norfolk (20.2 percent) and Lincoln (22.7 percent).
And that list of metropolitan and micropolitan cities doesn't include Whiteclay, where beverages like this one are sold by the millions.
Sugarbeet workers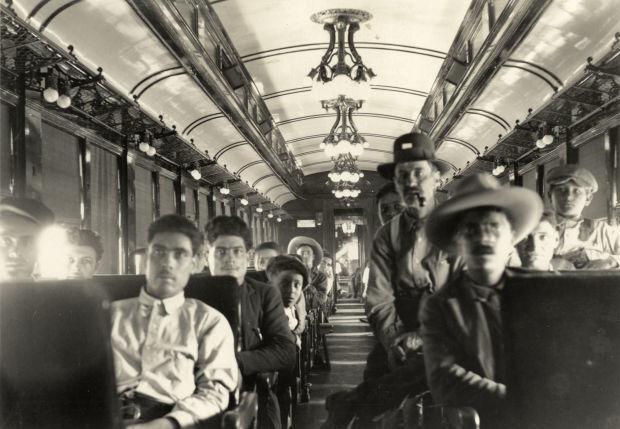 The raising of sugar beets in Nebraska began as an experiment in Hall County in the 1880s. The land took to it, and then, for decades, migrants took to the land. Germans from Russia, Mexican immigrant families and others worked the land for five long months a year, with sugar companies hiring people based on the knowledge that their children would join them in the fields, as a 2005 Great Plains Quarterly article by Mary Lyons-Barret detailed.
Eastern Nebraska's beets were considered too low in sugar, and plants closed in Norfolk in 1905 and Ames in 1906. They thrived in Scottsbluff and Bayard, though, and Great Western Sugar Company and American Sugar Company covered train fare for migrant workers to come there, only to offer many of them old rail cars, empty chicken coops or tents to live in, Lyons-Barret wrote. Investigations into child labor conditions in the sugarbeet industry would directly influence federal child labor laws in the 1930s.
Kawasaki KZ400 motorcycle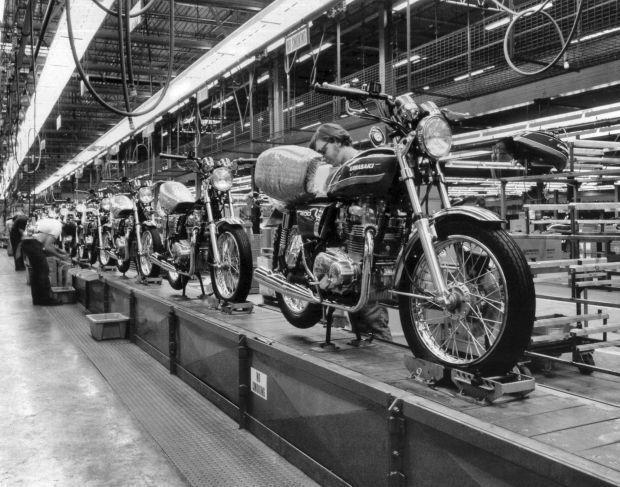 The first shiny KZ400 that rolled off the production line in January of 1975 was presented to then-Gov. Jim Exon by Yoji Hamawaki, president of the United States division of Kawasaki Motors. It was the beginning of an almost 40-year manufacturing alliance between the plant and the Capital City. Over the years the plant has evolved as it followed market trends. First motorcycles, then Jet Skis and later all-terrain vehicles and industrial robots, were made there. In 2000, the company invested $50 million in the plant as it accepted a contract to build light rail cars destined for the East Coast. The plant employs about 1,700 people with the consumer products side that produces personal watercraft and all-terrain vehicles and rail car production. There haven't been any motorcycles off the line since 2007 when production of the motorbikes moved back to Japan. But the Japanese/Nebraska industrial alliance is going strong.
Carhenge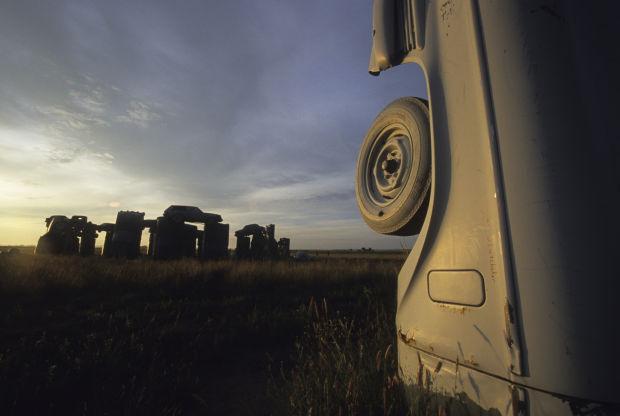 Dedicated on the summer solstice of 1987 by Jim Reinders and about 35 friends and family who didn't question his sanity and helped him build it, the collection of 38 gray painted cars has at least one thing going for it that its inspiration, Stonehenge, doesn't -- we know why it exists.
Reinders built it as a tribute to his late father, according to Kevin Howard, director of the Alliance Visitors Bureau.
"It took 1,600 years for them to complete Stonehenge, and we did it in six days," Reinders said on a documentary about the site, which still draws thousands of visitors a year.
The humongous roadside attraction that's not near a major roadside (it's about 80 miles north of Interstate 80) got a new owner last year -- the city of Alliance.
Archie, the imperial mammoth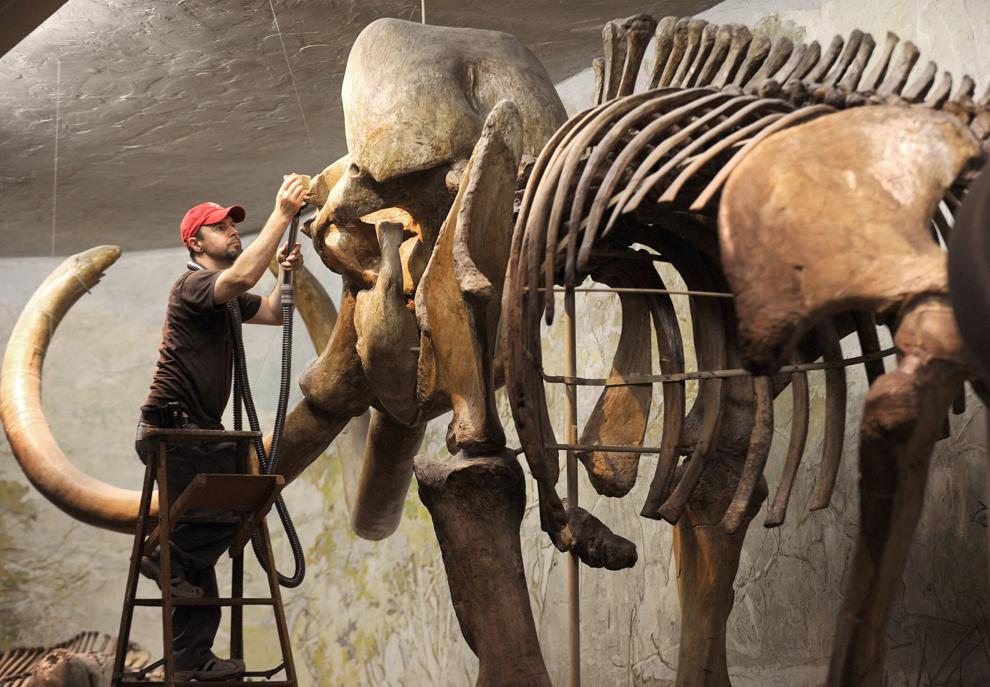 Archie is short for Archidiskidon imperator maibeni, and he is one of the star attractions in Elephant Hall at the University of Nebraska State Museum of Natural History. The fossil, which roamed the Plains about 30,000 years ago, is one of the biggest and most complete in the country. It measures 25 feet, 7 inches from its long tusks to its tail and weighed about 15 tons. A bronze statue of Archie stands in front of the museum.
Archie and his prehistoric pals were all over Nebraska, and mammoth fossils have been found in every county in the state. They weren't the only prehistoric relics that Nebraska has produced. At Ashfall Fossil Beds near Royal are fossils from more than 12 million years ago of elephants, camels and rhinos that grazed on the Great Plains.
Bride's quilt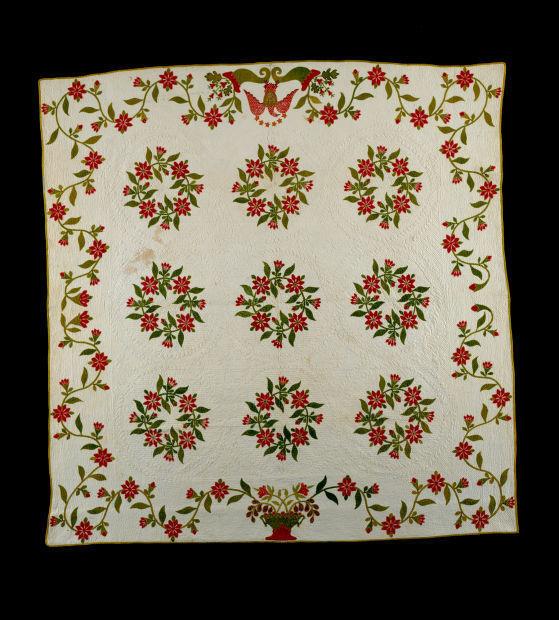 Martha Allis was born in Bellevue in 1840, daughter of missionaries Samuel and Emeline Allis. When she was set to marry her beloved, William George Hollin, on July 4, 1861, she made a Wreath of Roses pattern quilt to commemorate the event. Believed to be the oldest quilt made by a native Nebraskan, the quilt of red-and-green nine-rose wreaths surrounded by vines made of cotton was typical of other quilts that would be made over the decades by Nebraska women. Originally pieced by hand, and later by machine, the quilts told women's stories in fabric and became beautifully crafted blankets that would keep families warm on cold nights on the prairie.
Lincoln Highway marker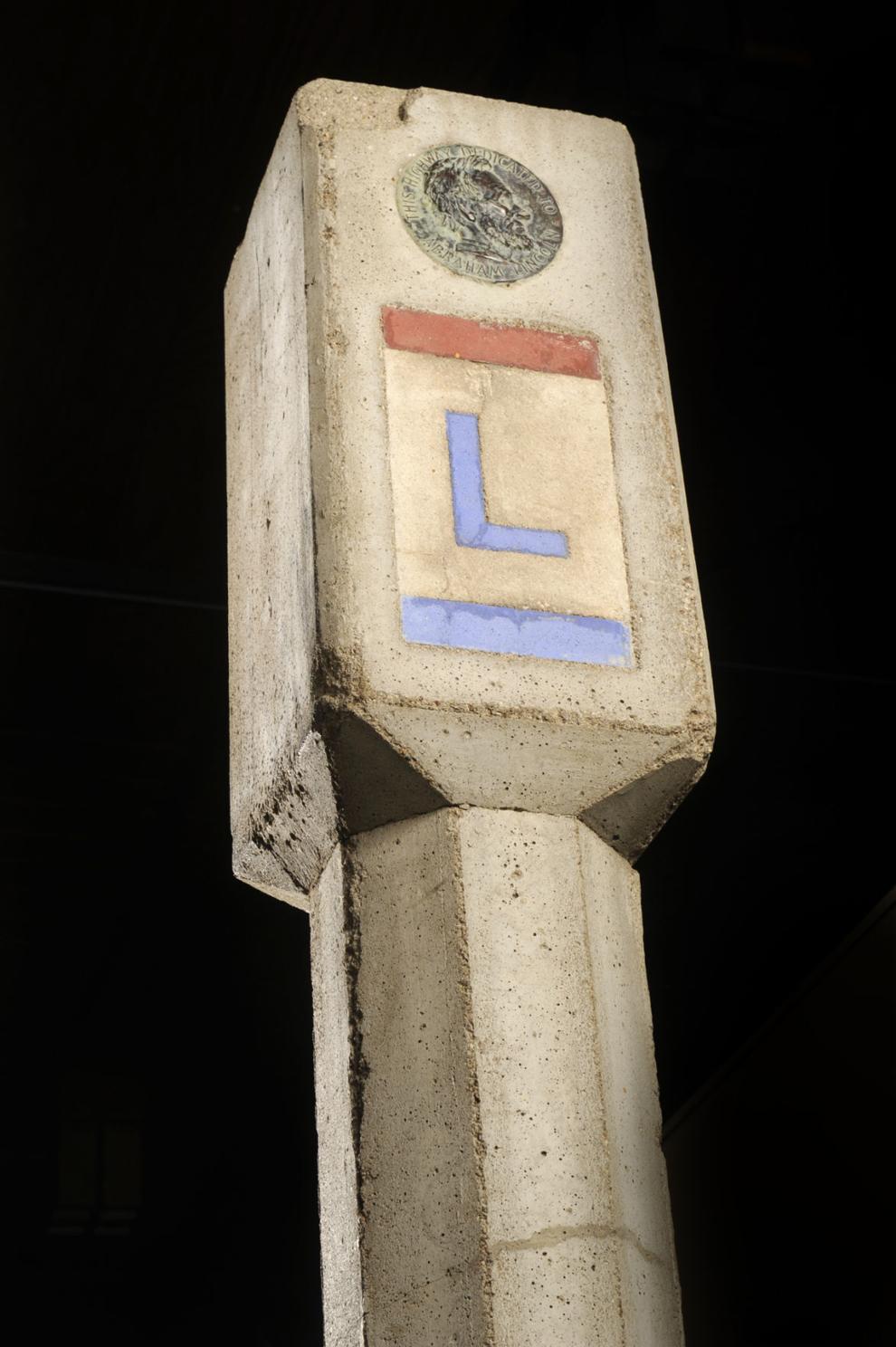 The 2,436 road markers, 220-pound hulks of rebar and concrete, were placed alongside the country-spanning Lincoln Highway about 15 years after Henry B. Joy first asked for driving directions west of Omaha in 1913. Joy, president of the Packard Motor Car Company and the first president of the Lincoln Highway Association, didn't have much to go on.
Joy was on a cross-country tour from Detroit to the Pacific to promote better roadways, which, in turn, would promote the growing auto industry. The local Packard dealer told him to drive until he came to a fence, and then another fence, and another. When Joy ran out of fences, he followed two ruts across the prairie, according to a 1985 Smithsonian article.
The winding path taking drivers through Omaha, Elkhorn, Fremont and along the Platte River System to Wyoming became part of the privately funded New York-to-San Francisco Lincoln Highway. When it was decreed that the majority of the pivotal road would be renamed U.S. 30, the Lincoln Highway Association in 1928 arranged for Boy Scouts to place road markers like this one bearing the letter L and a bronze medallion depicting Abraham Lincoln across the countryside.
Explosives from ordnance plants
Smack in the middle of the country, Nebraska was deemed the perfect noncoastal site for bomb making in 1942 when World War II loomed, because it was easily reachable by trains in either direction. At one time there were four plants across the state in Mead, Hastings, Sidney and Grand Island. Mostly women were on the production line and were known as WOWs or Women Ordnance Workers. In Grand Island there were three shifts and more than 4,200 workers at the war's peak manufacturing bombs up to 2,000 pounds. Although work stopped after the war ended, it began again during the Korean War and in Grand Island during the Vietnam War.
Buffalo coat from Buffalo Soldiers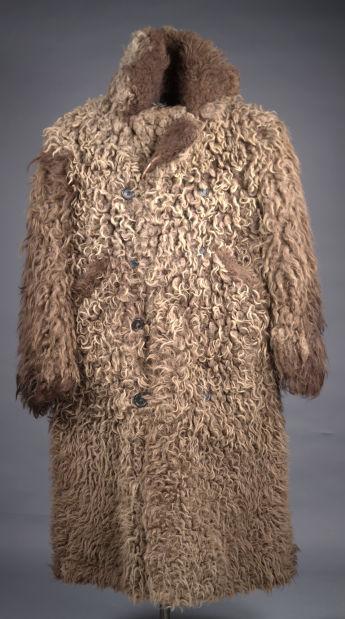 Given the nickname by Native Americans likely because of their curly hair and buffalo coats worn in the winters, 10 units of the all-black U.S. Army cavalry served at Fort Robinson between 1885 and 1898.
"Lt. John Alexander, the second African-American graduate of West Point, and Henry Plummer, the first black chaplain in the regular Army, served here," reads the historical marker at Fort Robinson State Park in Dawes County. "So did 10 Buffalo Soldier Medal of Honor men."
Standing Bear's headdress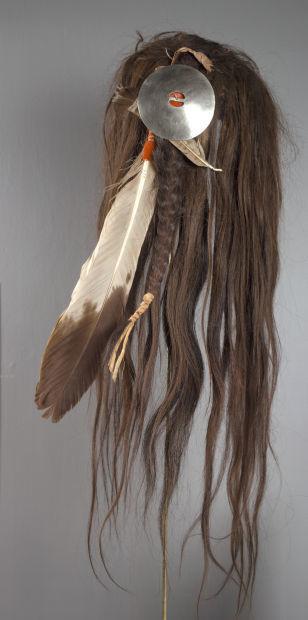 He stood before a federal judge in Omaha in 1879 and testified that, after being forced from Ponca land, watching a third of his tribe die and being arrested following his return to the Niobrara to bury his teenage son's bones, that he no longer felt like a chief, but rather a poor person.
The U.S. attorney's position was that Standing Bear, because he was an Indian, was not a person of any sort under federal law. Judge Elmer Dundy sided with Standing Bear, a landmark decision in the continuing struggle for Indian rights.
Ted Kooser's notebook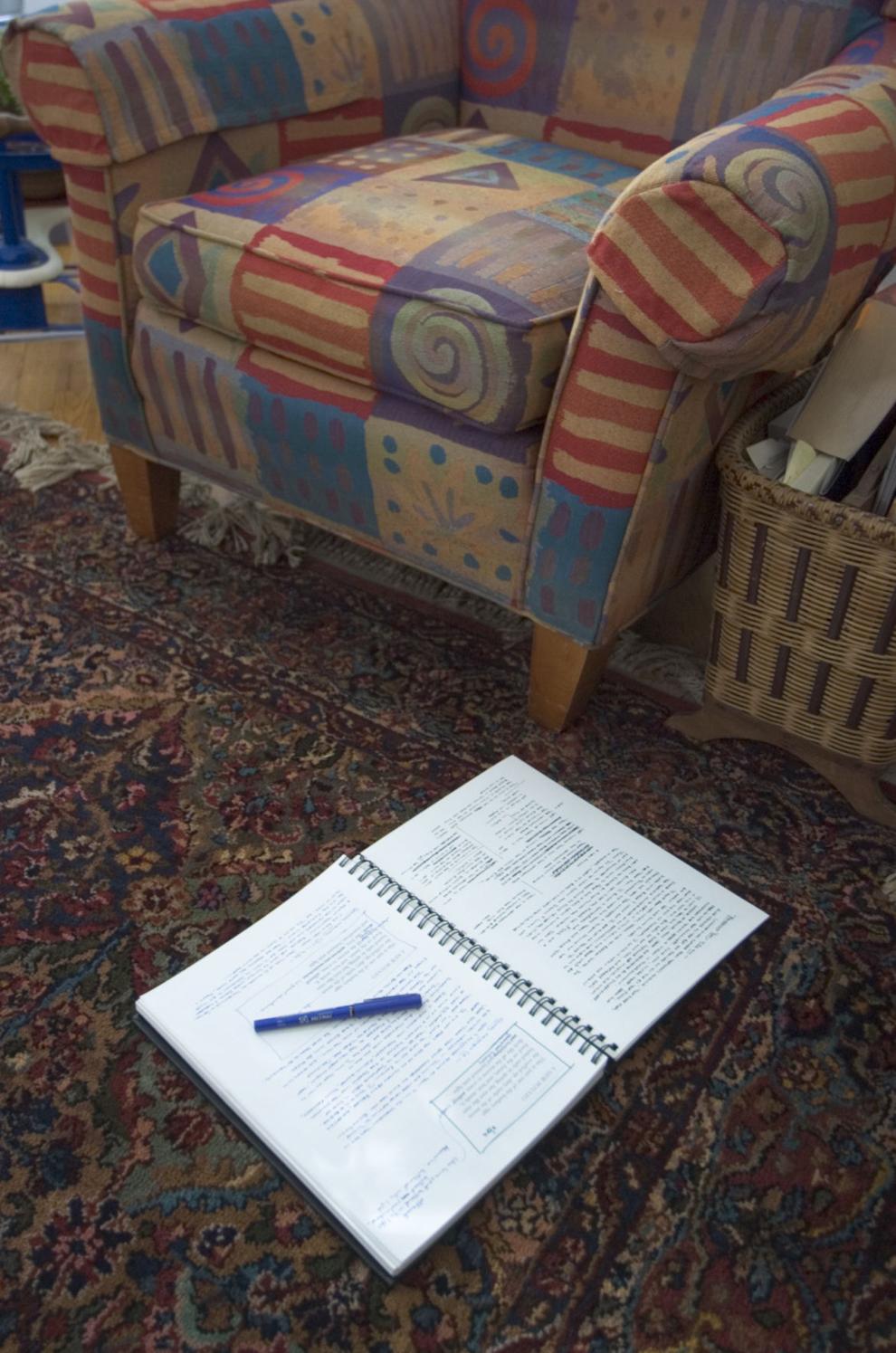 Ted Kooser, two-term U.S. poet laureate, helped secure Nebraska's spot on the literary map when his book "Delights and Shadows" (Copper Canyon Press) won the Pulitzer Prize for poetry in 2005. From his home in rural Garland, Kooser takes pen in hand each morning before dawn and chronicles the nuances of everyday life, from screeching owls to small-town diners. Born in 1939 in Iowa, Kooser spent most of his 9-to-5 life as a life insurance executive, but he was writing poetry during that time, too. He is a Presidential Professor at the University of Nebraska teaching the writing of poetry and essays. His poetry even has been set to music. "Winter Morning Walks" won three Grammy awards for composer Maria Schneider and soprano Dawn Upshaw, who adapted the poems from his collection of the same name for an album.
J. Sterling Morton's walking stick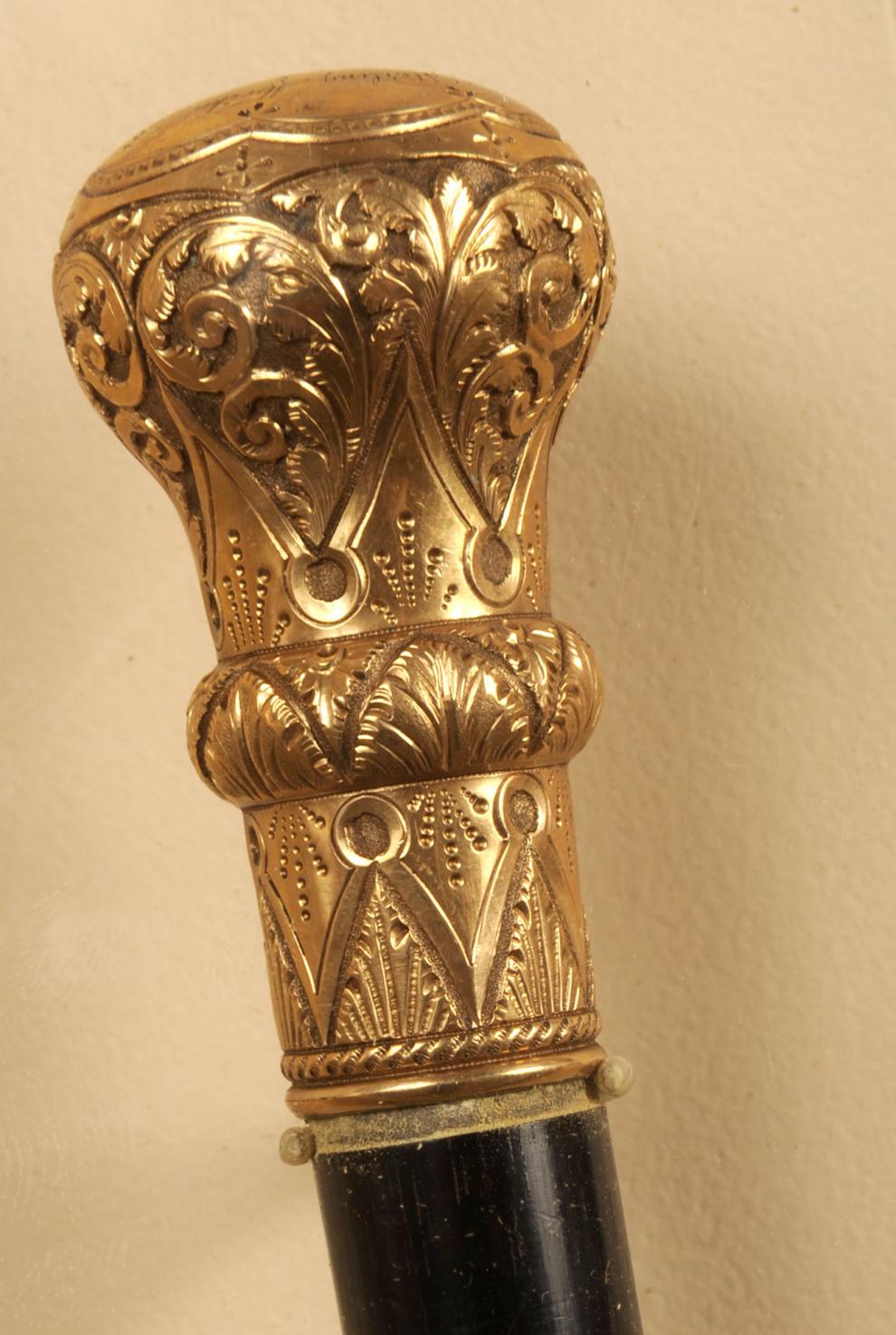 Although many think of J. Sterling Morton as Nebraska's Johnny Appleseed because of his advocacy for tree planting, including heirloom apple trees, his legacy is much more than that. Born in New York and raised in Detroit, he came to Nebraska in 1854 and staked a claim in Nebraska City. Editor of the Nebraska City News, Morton became politically active and also well respected for his agricultural achievements -- he was the secretary of agriculture for President Grover Cleveland. Like many men of the time, Morton carried a brass-topped walking stick, and his was inscribed with a Latin verse, which translates to "If you seek a monument, look around." Morton's monument -- in addition to Arbor Day, the state holiday encouraging tree planting -- can be seen in the many trees growing across the state.
SAC red phone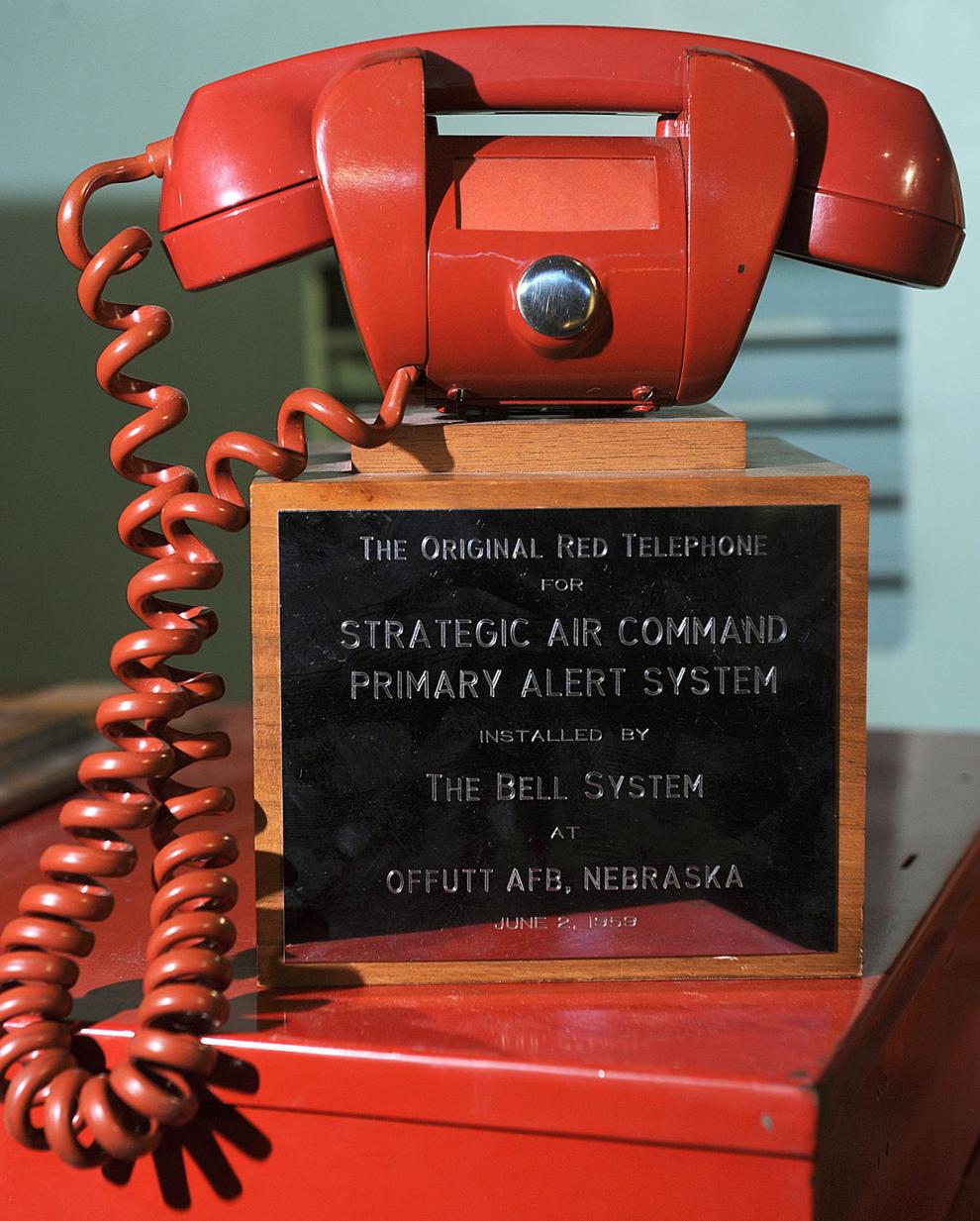 "Well, we all felt that this was in the cards, that unless we were good -- if we slipped, if we were not capable of doing our job, that the Russians would eventually move in and take over," Lt. Gen. James Edmundson, a former director of operations at the facility now known as Stratcom, told a PBS film crew when asked about the reality of a nuclear attack. From bomber pilots flying 24-hour-long training missions to the installation of this red telephone that fortunately never rang, the command center at Offutt Air Force Base prepared as if the unthinkable could happen at any moment at the height of the Cold War.
"It was a tough life," said Edmundson, who died in the summer of 2001, months before Stratcom's focus would dramatically shift.
Transcontinental Railroad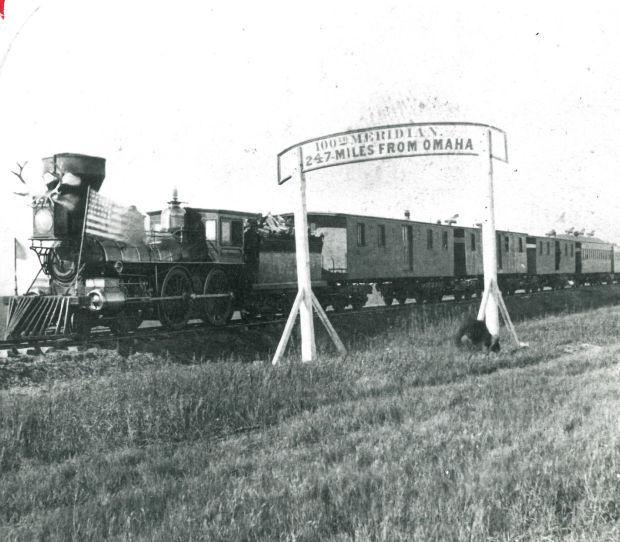 Building west from Omaha after President Abraham Lincoln approved legislation to build a railroad across the frontier, the Union Pacific railroad laid the first tracks of the Transcontinental Railroad on July 10, 1865. Thousands of workers swung hammers and laid rail ties for four years, and on May 10, 1869, the track was complete in Promontory, Utah.
Cities sprang up across the Plains like those following the ABC Burlington railroad. From Crete westward, towns about eight miles apart were named in alphabetical order -- Crete, Dorchester, Exeter, Fairmont, Grafton, Hastings, Inland, Juniata, Kenesaw and Lowell. The Platte River railroad corridor is still chugging along, with Union Pacific, headquartered in Omaha, and BNSF Railway, the Berkshire Hathaway-owned company. Only two states, Texas and Illinois, have more railroad employees than Nebraska.
Willa Cather's William Dean Howells Medal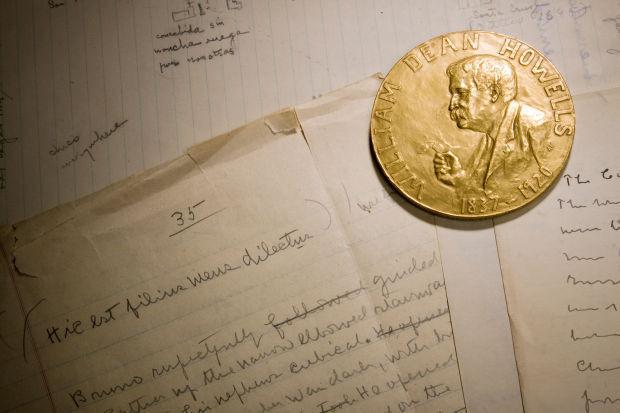 Although Willa Cather was not a native Nebraskan -- born in 1873 in Virginia -- we claim the famous author as ours, because many of her novels revolve around her hometown of Red Cloud and the Great Plains. Winning the Pulitzer Prize for "One of Ours" in 1923 and gaining recognition for "O Pioneers!" and "My Antonia," Cather gained national literary attention with her descriptive prose that captured the spirit of the state's early inhabitants. Then, in 1930, Cather received the William Dean Howells Medal for her book "Death Comes for the Archbishop." Before she wrote novels, she wrote reviews for the Lincoln Journal newspaper as a student at the University of Nebraska. Cather moved to Pittsburgh, then New York, shortly after graduating from the University of Nebraska, but she returned to Red Cloud several times before her death in 1947.
Kregel windmill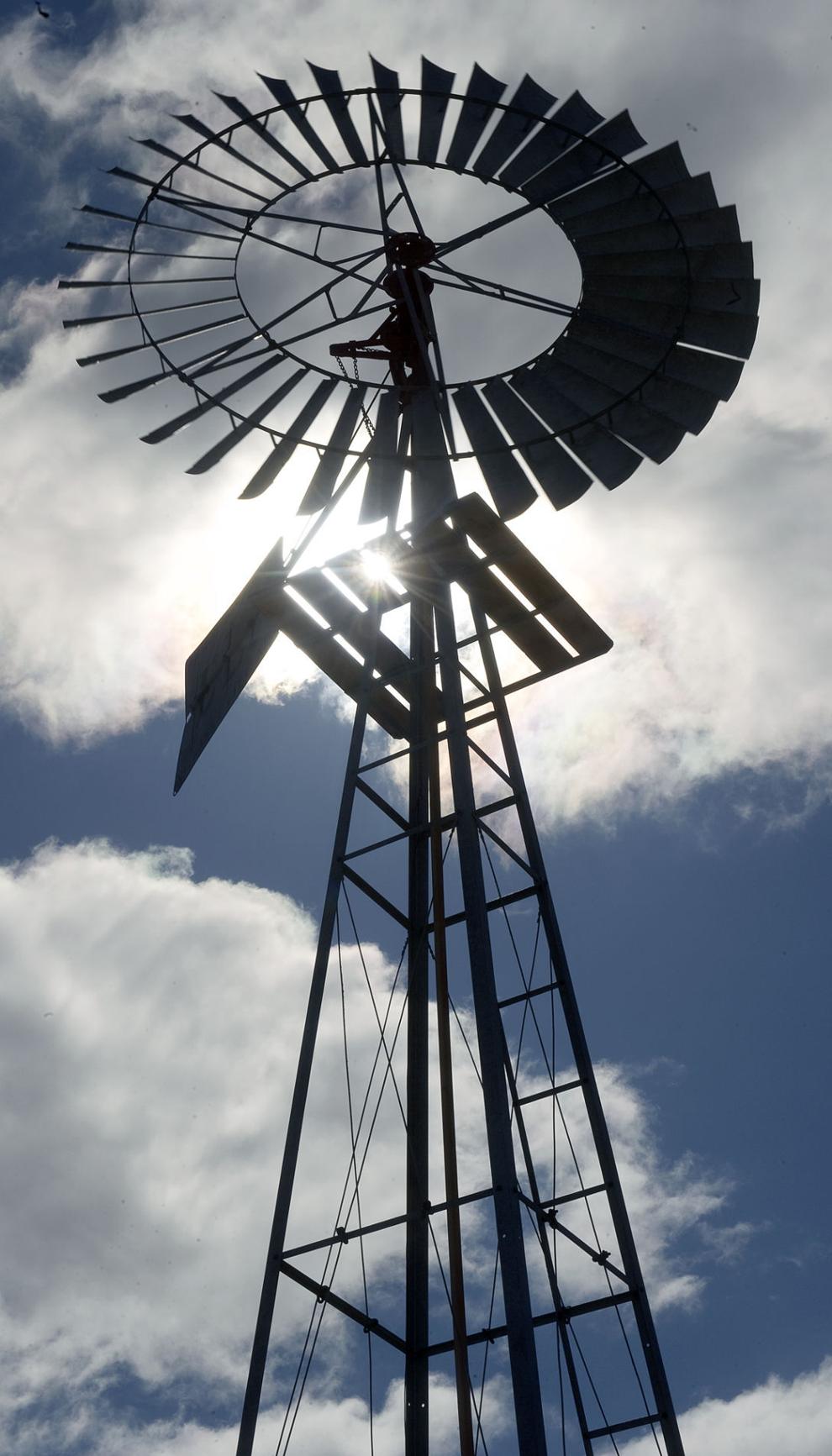 One thing Nebraska has plenty of is wind, and George F. Kregel found a way to use it. In 1879 Kregel developed a water-pumping windmill that would harness that wind and help pioneer farmers survive on the prairie. At first, the Nebraska City manufacturing company installed the windmills and water supply equipment and helped farmers maintain and repair them. During the 20th century, the company focused mostly on water well maintenance and the pump repair business.
Even though they have not been mass produced since the early 1940s, Kregel Windmill Company Eli-brand windmills are still found in service pumping life-giving water for both humans and livestock. The factory remains intact -- exactly as it was after it closed in 1989 -- and has been reopened as the Kregel Windmill Factory Museum.
Homestead certificate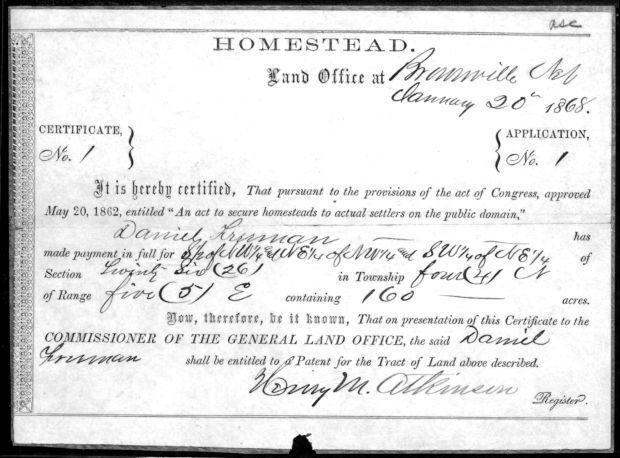 Four miles west of Beatrice, the Homestead National Monument is the site of Daniel Freeman's claim under the Homestead Act of 1862. He is said to have filed it 10 minutes after midnight at the Land Office in Brownville on Jan. 1, 1863, making him one of the first to take advantage of Abraham Lincoln's legislation. All homesteaders had to be at least 21 years old, got 160 acres of land and had five years to "prove up" by living on the land, building a home and farming for five years. Total filing fee: $18. Freeman and his wife, Agnes, did just that and raised eight children there. About 270 million acres were claimed across the nation under this act.
Runza sandwich
Germans from Russia brought the runza sandwich to Nebraska. A bread pocket filled with meat, cabbage, onions and seasonings goes by different names and comes in different shapes. But only in Nebraska did it give rise to a chain of fast-food restaurants. Ingredients now may vary, but the taste — whether homemade or restaurant-bought — is uniquely Nebraskan.
Chimney Rock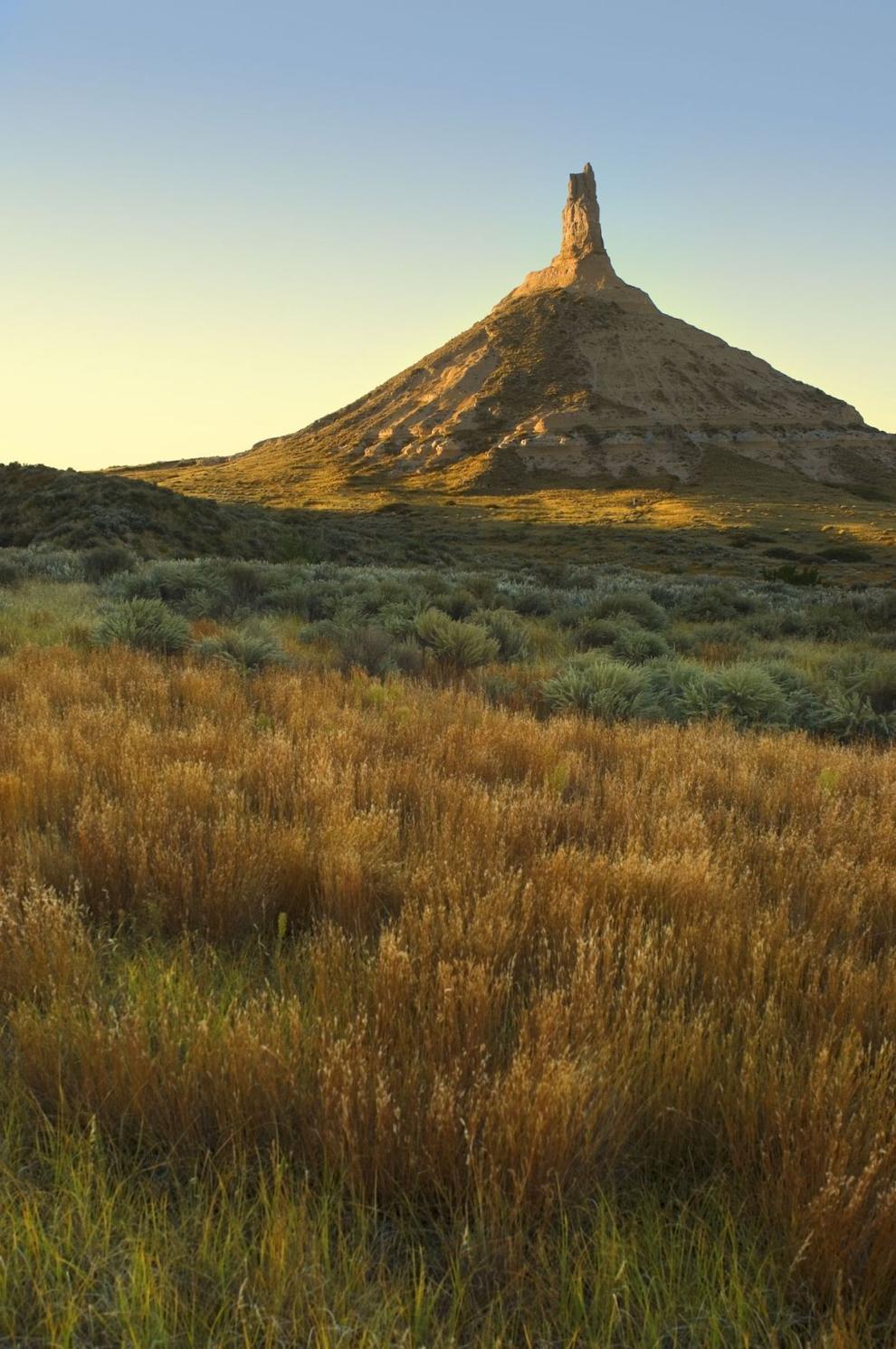 Standing almost 300 feet above the surround North Platte River Valley, Chimney Rock in western Nebraska bade farewell from the state as Pioneers headed west on the Oregon, California and Mormon trails. Its image has adorned licenses plates and Nebraska's state quarter. It's made of layers of clay, volcanic ash and sandstone.
Warren Buffett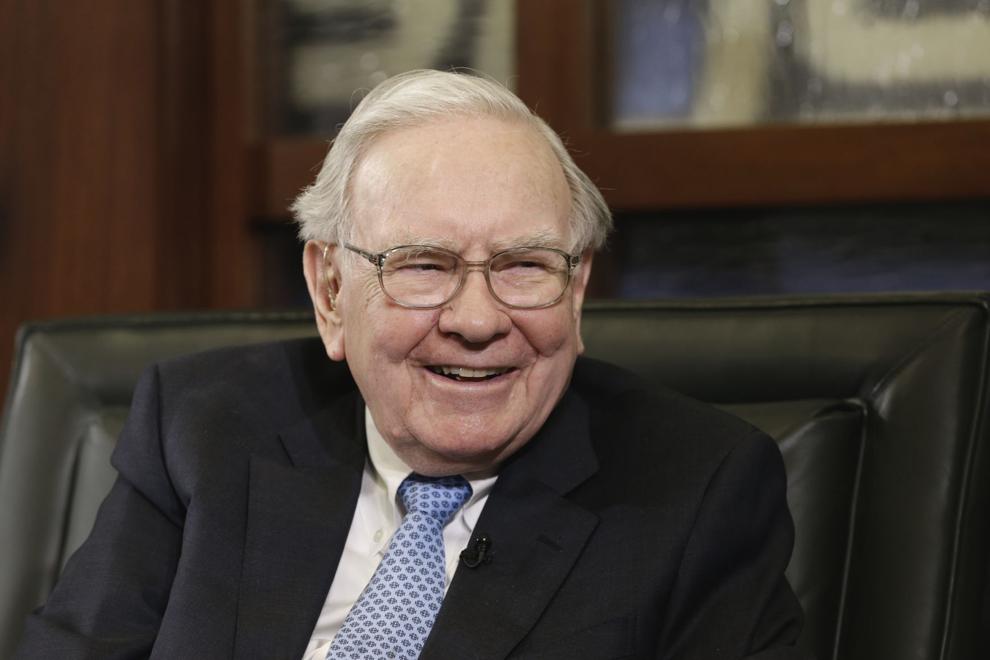 One of the richest men in world, the Oracle of Omaha is known for his down-to-earth style, common-sense financial philosophy and his philanthropy. As chairman, CEO and largest shareholder of Berkshire Hathaway, Buffett is considered by many to be the most successful investor of the 20th century, but he's known equally for his personal frugality.
CliffsNotes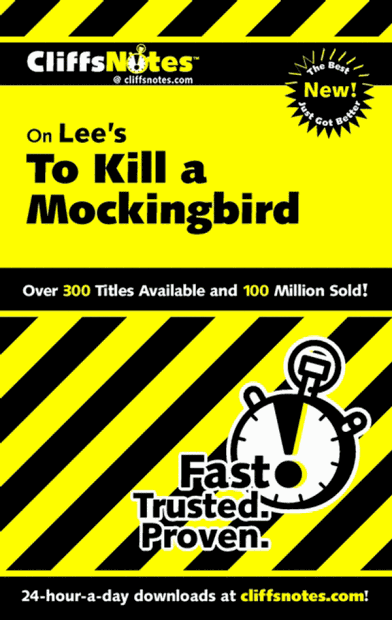 Before the Internet and Wikipedia, the distinctive yellow-and-black covers of CliffsNotes adorned the bookshelves of many a college and high school student. The series of study guides (which are not to be used as a substitute for reading the actual text, OK?) was launched in Lincoln by Cliff Hillegass and his wife Catherine. From the original 16 Shakespeare titles, CliffsNotes has grown to include hundreds of works and has saved many a student.
Giant porch swing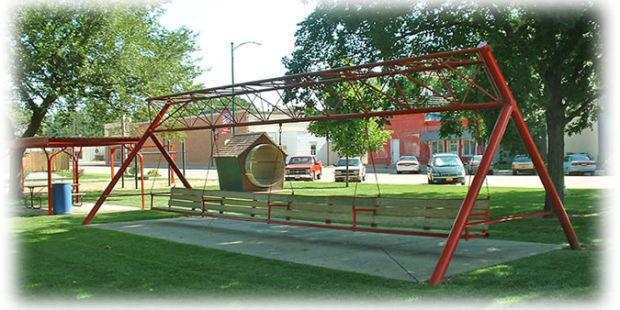 Hebron is home to what was and may still be the world's largest porch swing. Built from a giant crop irrigator pole, the swing seats between 18 and 24 depending on bun width. It sits in Roosevelt Park downtown, not on an actual front porch. Reportedly a larger porch swing may have been built in 2012 in Canada, but Hebron's still seems pretty big.
Henry Doorly Zoo and Aquarium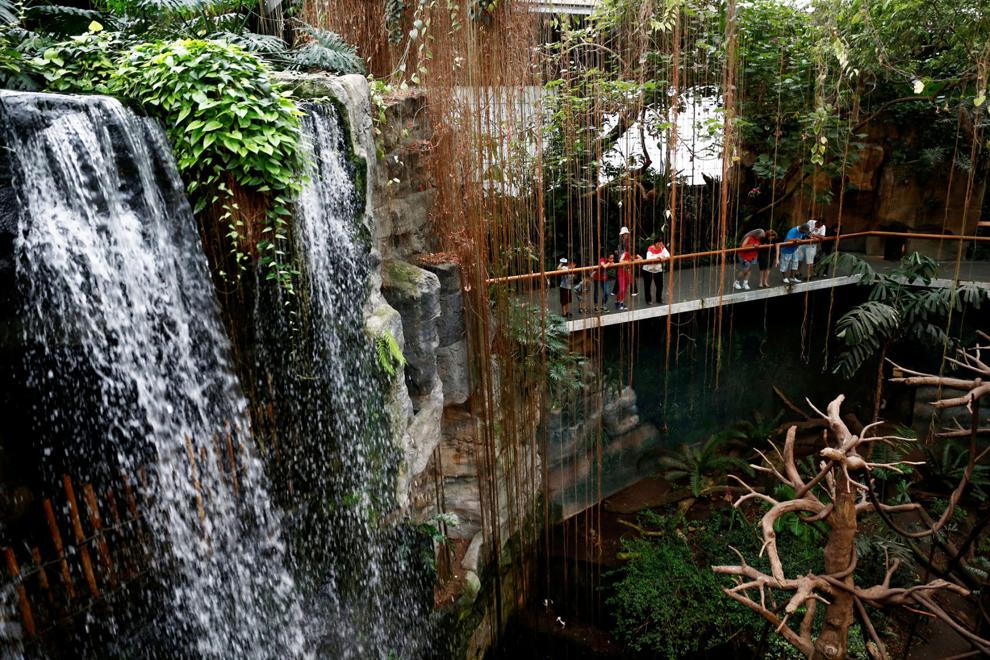 Earlier this year, Omaha's Henry Doorly Zoo and Aquarium was named by TripAdvisor the world's best zoo. Marking its 120th year this year, the zoo is home to the Desert Dome, built in 2002, which is both the world's largest indoor desert and the largest glazed geodesic dome. And the indoor Leid Jungle has been fogging up eyeglasses on cold winter days for 22 years.
Oregon Trail
The 2,200-mile Oregon Trail connected the Missouri River to fertile valleys in, you guessed it, Oregon. Following along the Oregon Trail through Nebraska were the California, Mormon and Bozeman trails, which separated from each other after leaving the western edge of Nebraska. Between the 1830s and the 1870s, around 400,000 pioneers used the trail across Nebraska.
College World Series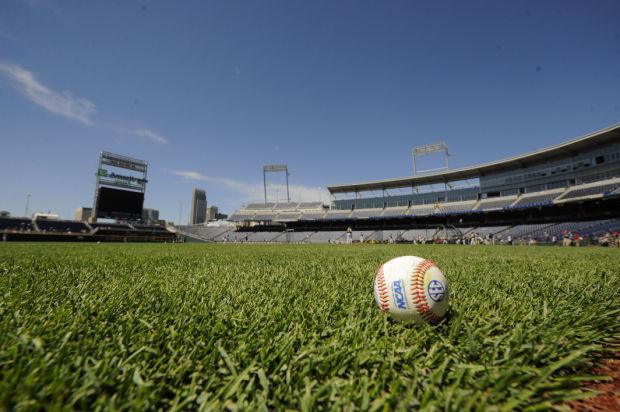 Since 1950 Omaha has hosted the College World Series, where eight teams square off in a double elimination tournament to decide the NCAA Division I baseball champion. Through 2010, games were held at Rosenblatt Stadium. Beginning in 2011, the series moved to TD Ameritrade Park Omaha. The NCAA has signed a contract that will keep the tournament in Omaha through at least 2035.
Arbor Day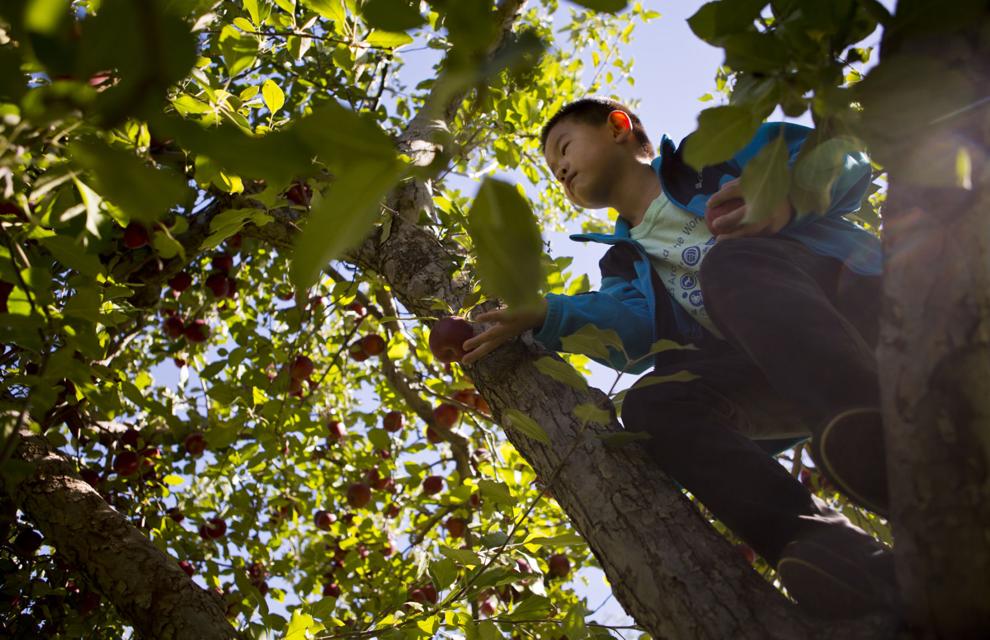 J. Sterling Morton moved to Nebraska from Detroit, Mich., in 1854. Along with his family and furniture, he brought a love to trees, which he felt were sorely needed in his new home territory (Nebraska became a state in 1867), so using the newspaper he owned as a pulpit, he campaigned for the establishment of Arbor Day, a holiday set aside for the planting of trees. On April 10, 1872, more than one million trees were planted in connection with the first Arbor Day. The holiday later expanded nationwide and globally.
Yellow school buses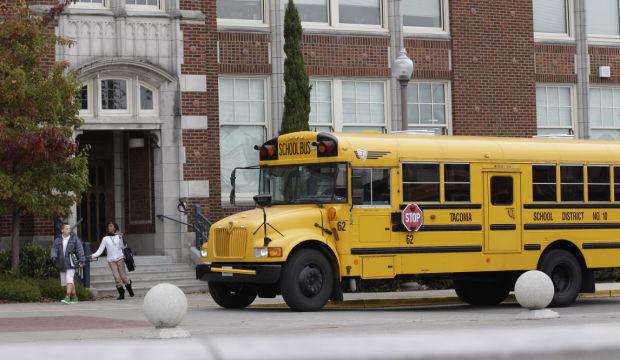 It's hard to believe something as ubiquitous as the yellow school bus has its origins in Nebraska, but Franklin-born educator Frank W. Cyr in the 1930s led a group that standardized many features of the nation's school buses, most prominently their yellow-orange color, which was found to be the most visible at sunrise and late afternoon. Cyr, who eventually left Nebraska, is known as the father of the yellow school bus.
Beef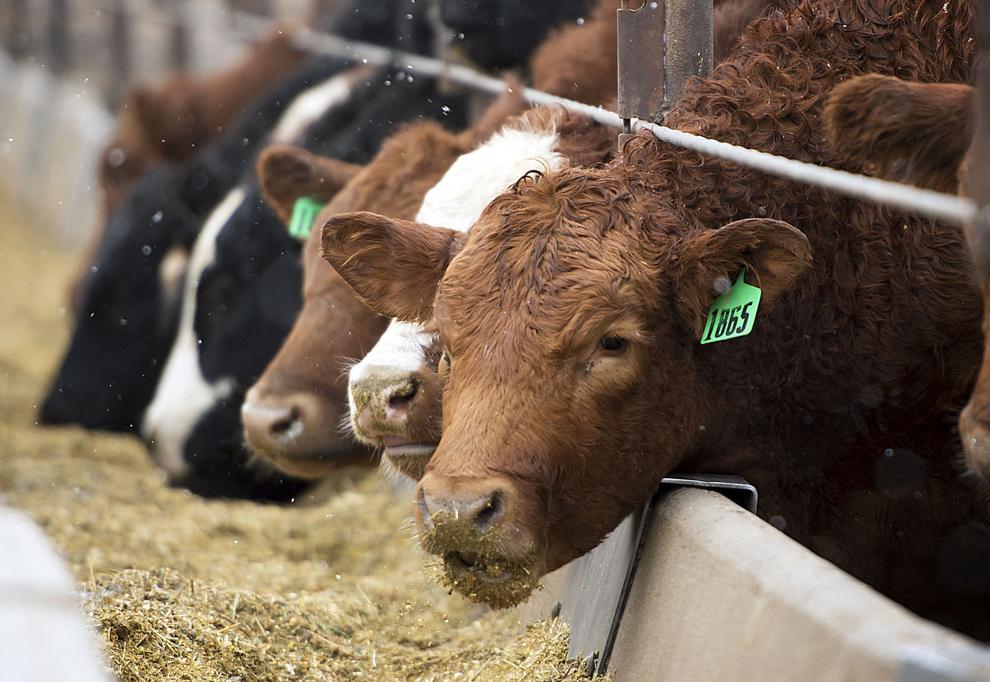 Nebraska has the top three beef cattle counties in the United States, according to the UNL Beef Team, in Cherry, Custer and Holt counties. Cattle flourish on Nebraska's grasslands, and the state flourishes, to the tune of $12.1 billion, which is the estimated impact of the beef industry on the state. And this year Nebraska overtook Texas as the top beef-producing state in the U.S.
Ogallala Aquifer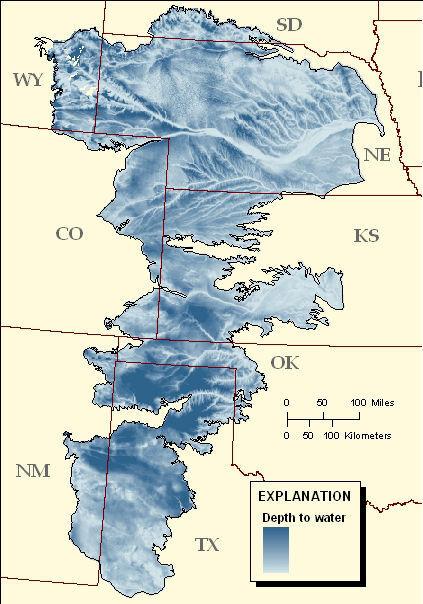 Nebraska is home to America's largest underground lake, or aquifer, which stretches north to South Dakota and south to northern Texas. But in Nebraska the aquifer involves the largest geographic area and is in places more than 1,000 feet deep. It supplies the vast majority of drinking water in Nebraska and provides agriculture with the water needed for irrigation.
North Platte Canteen