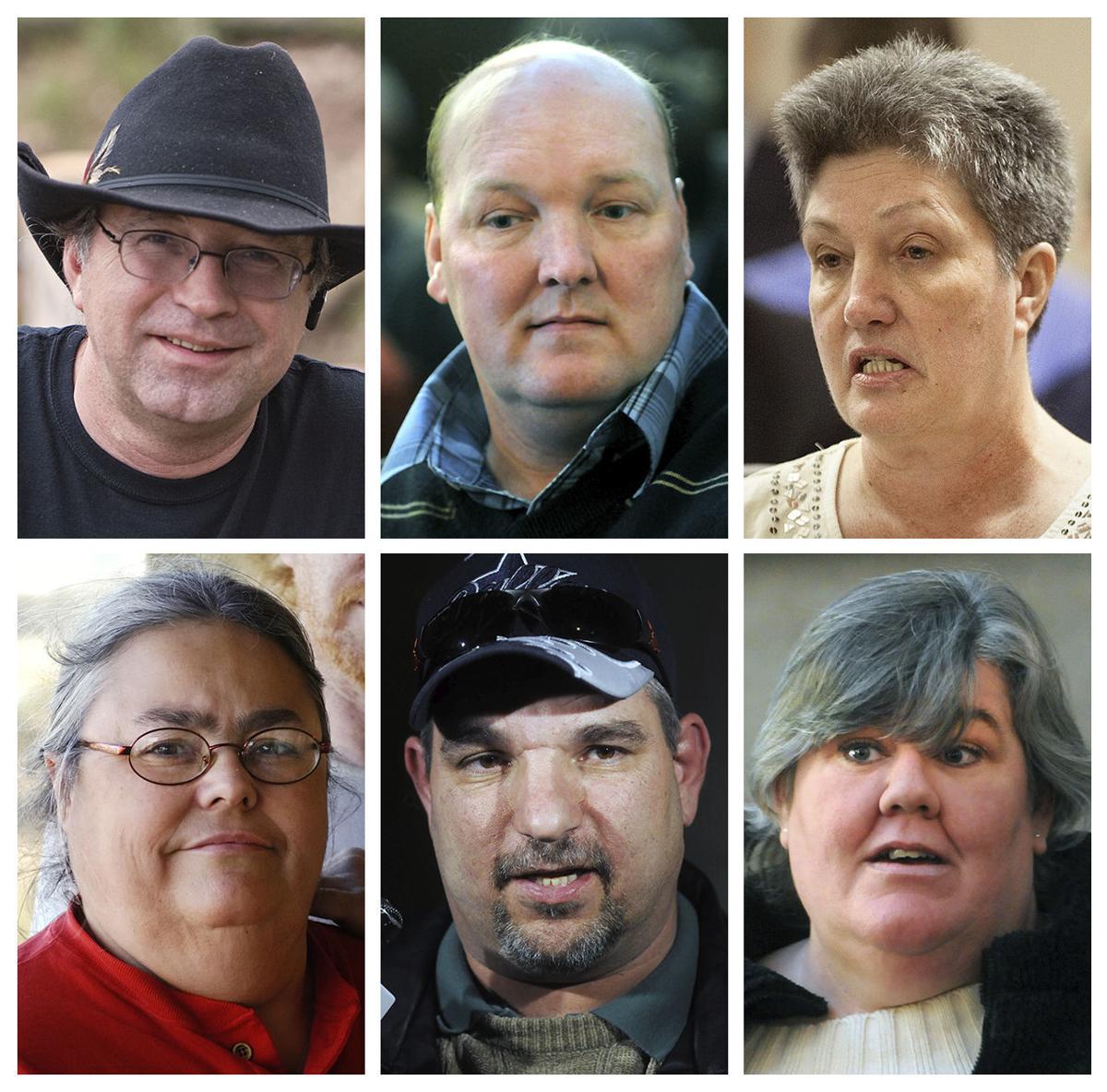 The 8th Circuit U.S. Court of Appeals has refused to put on hold its decision affirming a $28.1 million jury verdict against Gage County and two sheriff's deputies while the county appeals to the U.S. Supreme Court.
The decision came Tuesday, a week after the appellate court denied the county's petition to rehear its appeal in the case in which six people sued over what a jury in 2016 determined was a reckless investigation that violated their rights and sent them to prison for another man's crime.
In a one-sentence order, the 8th Circuit said simply: "The motion to stay the issuance of the mandate is denied."
It wasn't immediately clear how quickly Gage County must begin to pay the judgment.
"We're trying to get a better handle on it ourselves," said Myron Dorn, chairman of the Gage County Board of Supervisors. "At this stage we don't have those answers yet. We don't know, but are trying to get a better understanding of what this all means and how we can go about solving the problem we have."
He spent much of the morning visiting with the county's attorneys, including two conversations with a Chapter 9 bankruptcy attorney.
Dorn expects the County Board to call an emergency meeting with attorneys later this week, and anticipates most of the meeting would be in closed session. He was unsure if any formal decisions would be made during that meeting.
In June, 8th Circuit Judge Bobby E. Shepherd of El Dorado, Arkansas, said the federal jury did not err in granting the multimillion-dollar judgment to Ada JoAnn Taylor, Thomas Winslow, James Dean, Kathleen Gonzalez, Debra Shelden, and the estate of Joseph White — dubbed the Beatrice 6.
The six were convicted in the 1985 rape and murder of Helen Wilson in her downtown Beatrice apartment, and ultimately spent a combined 75 years in prison until DNA evidence tied Bruce Allen Smith to the crime in 2008.
Gage County's last chance at a reprieve lies with the U.S. Supreme Court, which it intends to ask to hear the case.
In the meantime, the 8th Circuit's mandate will go back to the U.S. District Court in Nebraska affirming the jury's verdict.
According to federal rules of appellate procedure, in order to get a stay when filing a petition of writ of certiorari in the Supreme Court, a party must show that there is a substantial question and good cause for a stay.
The 8th Circuit rejected Gage County's motion, in which its attorneys argued there was a substantial possibility that the U.S. Supreme Court would take the case. The county's team of lawyers argued the case involved a question over when a county can be sued and held liable, as well as a split among circuits over whether law enforcement can be found to have manufactured false evidence by using suggestive techniques or improper interrogation techniques.
The U.S. Supreme Court agrees to hear only about 80 cases of the 7,000 requests it gets per year.
Be the first to know
Get local news delivered to your inbox!