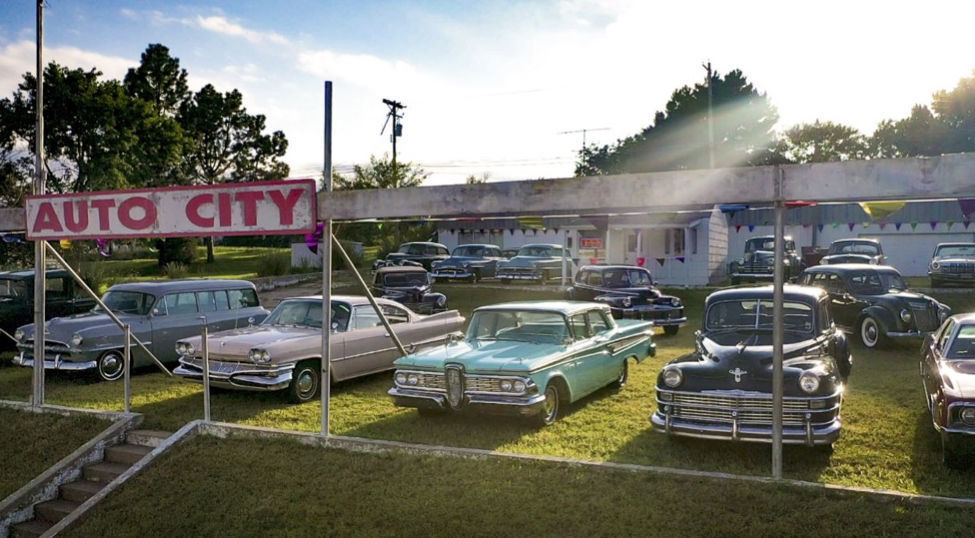 Auto City has been closed for nearly a decade, but the used car lot Bob Bakewell ran for 40 years in Fairbury didn't need much work to get ready for this weekend.
A grandson mowed the grass, and that was about it.
The harder part — hauling 20 antique and collector cars with dead batteries to the lot, then jockeying them into position — took four people and a tractor a full two days.
But it was worth it, said Jared Bakewell, the grandson.
"I have a lot of memories of going to Grandpa's car lot," he said. "And to put the cars on that lot is kind of a fun, special experience."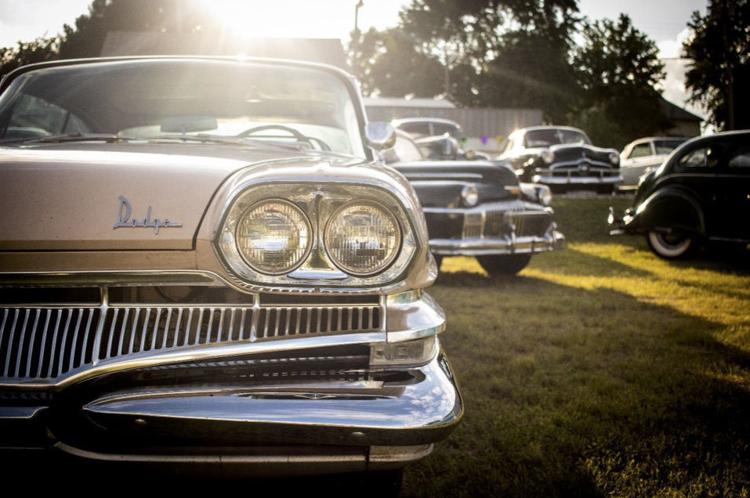 When his grandfather wasn't selling cars or running his small loan and insurance agency, he was becoming known as Nebraska's Chrysler Man — showing antique cars, judging antique cars and collecting antique cars, amassing more than 40 at one point.
Bob Bakewell died in 2016, and his family has decided to sell the majority of his fleet — 20 cars from the '20s through the '80s.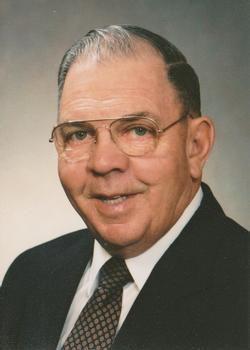 "All of them were regularly driven. Every time I was down to the farm, he had another that he was driving that week," Jared Bakewell said. "These cars need to be driven, and we're just not able to drive them the way he did."
They're selling them through an online-only auction managed by Yvette VanDerBrink, who sold the 500-vehicle Lambrecht Chevrolet collection in 2013 and drew 30,000 people to Pierce County.
But the public and potential buyers will get a chance to see the cars in person Sunday at Auto City, which the family will reopen for an afternoon.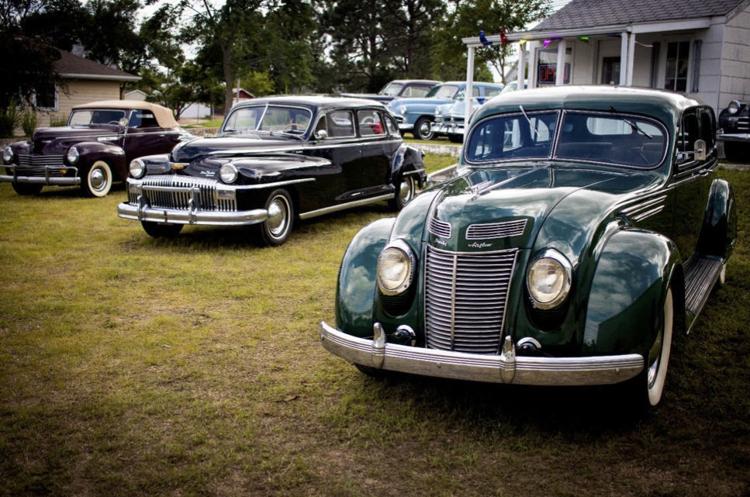 Bob Bakewell started the dealership north of downtown Fairbury in the early 1970s, in part to sell the cars his loan company had repossessed, but he was soon hitting auto auctions in Omaha and Kansas City to fill the lot, said son Greg Bakewell.
He wasn't interested in selling muscle cars or sports cars. "It was the cars that most people wanted. Family cars. What Dad really knew, he knew who was looking for cars, and what they wanted. Those are the cars he got and brought back."
He didn't want to collect muscle cars or sports cars, either.
"His interest was in the cars most people drove, the Chryslers and the Plymouths and the Fords and things like that," his son said. "He knew where a lot of these family-type cars were in Southeast Nebraska."
Bakewell got his start working for Beatrice Motors — a Chrysler and Plymouth dealer — in the 1940s and '50s, and he'd kept track of some of the cars he sold.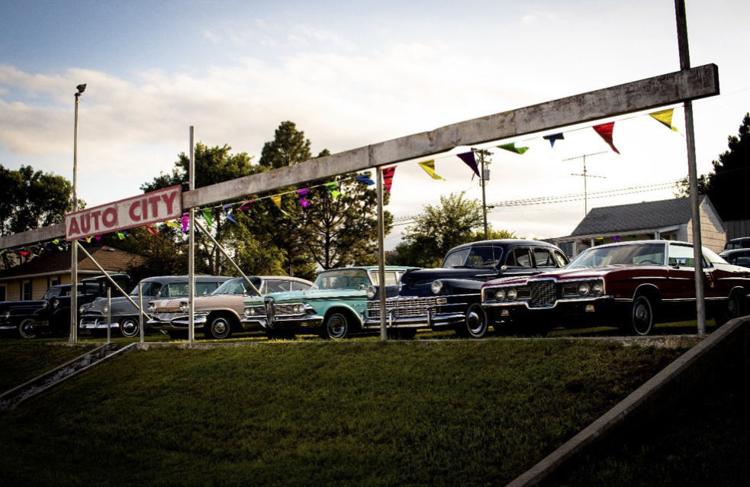 When he started collecting, he tracked them down. Like a 1953 Chrysler Windsor two-door he'd sold new years earlier.
And the 1940 Chrysler convertible he first saw when he accepted it in trade in 1948 and then bought for himself nearly 65 years later. It still had the same seat covers. As of Friday, that car was leading the online auction — which ends Oct. 13 at 7 p.m. — with a high bid of $12,250.
It's followed closely by a rare 1937 Chrysler Air Flow, one of Bakewell's favorites and a one-time cover model for a Chrysler collectible magazine.
Bakewell's collection also includes a 1948 DeSoto Custom four-door sedan, a long, limo-like car that can accommodate a casket, his grandson said.
"It's not a typical undertaker car, but it has the capacity to function that way," Jared Bakewell said.
The family isn't selling all of Bob Bakewell's cars; it moved those that family members want to keep to Bakewell's farm near Endicott, where his wife, Jane, still lives.
But they hope the cars they sell remain on the road, because that's where they belong. Bob Bakewell was known in Fairbury by what he drove. People would spot him on the street, or know he was having lunch at the sale barn by what was parked outside.
"He'd drive one for a week or two and put it back in the shed and take another one out," Greg Bakewell said. "So we want to get them into the hands of people who are going to drive them."
Be the first to know
Get local news delivered to your inbox!