Facing a shrinking pool of priests, declining Mass attendance and population shifts from rural to urban areas, the Archdiocese of Omaha is expected to finalize plans by the end of the month grouping its 133 parishes into 33 families.
Placing parishes in families will allow for more sharing of resources — both human and financial — and of outreach to groups such as the poor and the elderly, said Deacon Tim McNeil, chancellor of the archdiocese.
Once the plans are finalized and approved by Archbishop George Lucas, some 16 to 17 churches, most of them in rural areas, may no longer offer a weekend Mass, he said. Some urban churches may drop a Mass or two. But even churches that no longer offer a weekend Mass will stay open and be available to use for weddings, funerals and baptisms. The plans, which will take effect in July, have little impact on schools.
Planning for the shift to families, which will be comprised of two to 12 parishes, began in late 2021 and included priests, parishioners and others.
McNeil said the archdiocese currently is served by 105 priests. In 10 years, that number is expected to drop to 81. According to planning documents, only 22% of Catholics in the archdiocese are in pews on weekends. And more Nebraskans are living in urban areas over rural ones.
"We are responding to the changing world," McNeil said.
The Rev. James Keiter, pastor of Our Catholic Family of Parishes: All Saints, Holy Family and St. Rose of Lima in northeast Nebraska, said the population of the 21 largely rural counties in the 23-county archdiocese was higher in 1857 than it is today.
"As a church, we have to recognize the realities," he said. "You put (together) the population shifts and fewer priests, it changes the playing field."
The Catholic Church is not alone in experiencing those shifts, Keiter said. Mainline Protestant churches are seeing them as well, although growth is occurring in the nondenominational and evangelical churches.
"We just have to honestly approach this and recognize it's not the end," he said. "We just have to change how we're doing things."
Some sharing of pastors already has occurred across the archdiocese.
In July 2019, Keiter became pastor of the archdiocese's first cluster of parishes, three legally recognized parishes comprised of seven church sites, some of which had previously come together in parishes. He and his leadership team decided to call themselves a family of parishes.
In July, the family will add five more churches, bringing the family to 12 churches within eight parishes.
"We've at least gone through the learning curve, which is a blessing for us," Keiter said.
The current family reduced weekend Masses from eight to four a year ago. Now those Masses are full, which means more people celebrating. "It's so much more fun just going to a church that's full," he said. "Ushers have to actually help people find seats."
The current family will keep those four Masses, and the five additional churches will have three. Keiter and an associate pastor serve the current family, and one pastor serves the five incoming churches. Under the new structure, the larger family will be served by a pastor and an associate pastor.
McNeil said grouping parishes into families also is intended to help prevent burnout among priests. The archdiocese has been encouraging priests for some time to build strong leadership teams in order to free them from some administrative duties and allow them to do the things that drew them to the priesthood.
But both McNeil and Keiter acknowledged that ending weekend Masses in some churches will be hard on people who have attended them all their lives and celebrated important life events such as weddings, funerals and baptisms within their walls.
"They'll be grieving," McNeil said.
Some adjustments won't be as jarring. St. Pius X in Omaha, which is in a family with St. Leo the Great and St. Bernard, has already moved its Saturday night Mass from 5:30 p.m. to 5 p.m. to better complement those of its fellow parishes, said Cindy Johnson, who recently became a pastoral associate at St. Pius but has been a church member for a dozen years.
St. Pius also dropped its 11:30 a.m. Sunday Mass. The church's associate pastor in July will become pastor for a group of African parishioners. They currently meet in the late morning at St. Gerald but will move to St. Bernard in July.
Johnson said there was some fear of the unknown when the planning process began. But those involved from the three parishes have been working well together.
"They're turning it into a positive instead of a negative," she said.
McNeil said he, too, has seen a lot of cooperation from people across the archdiocese.
"They had to come together willing to sacrifice, willing to give up what they know for the greater good, and they did," he said. "It was astonishing to see people come back every month and make hard decisions and rely on one another and trust one another and be unselfish."
IN PHOTOS: Cardinal Raymond Burke at Shrine of Our Lady of Guadalupe
Shrine of Our Lady of Guadalupe bless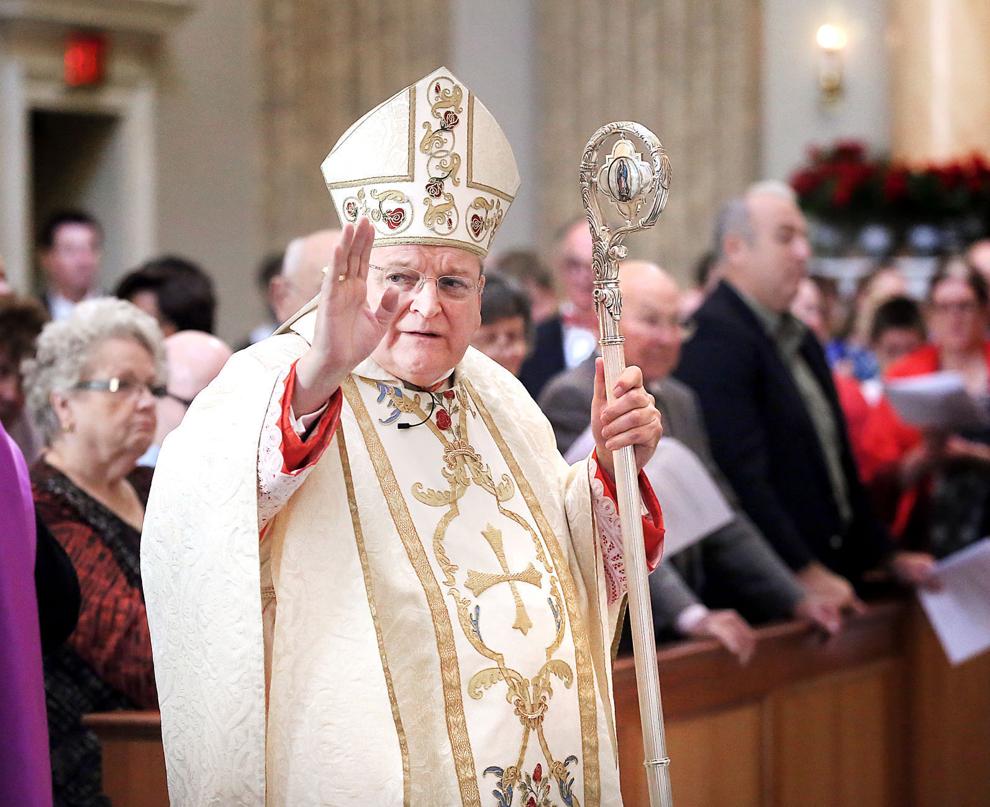 Shrine of Our Lady of Guadalupe censor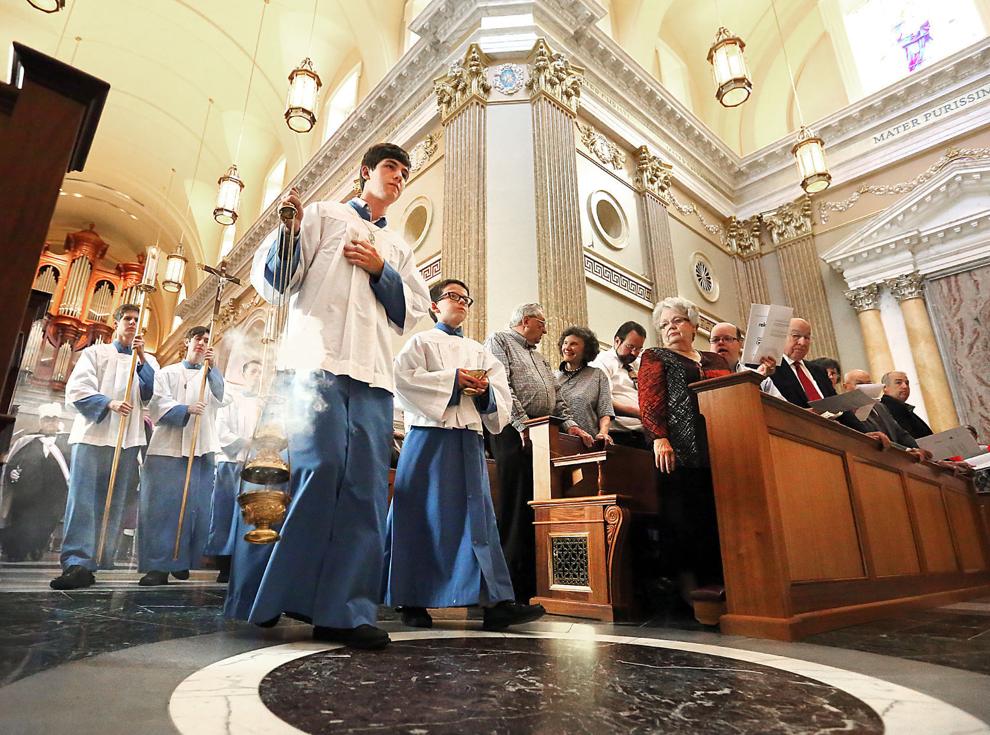 Shrine of Our Lady of Guadalupe gospel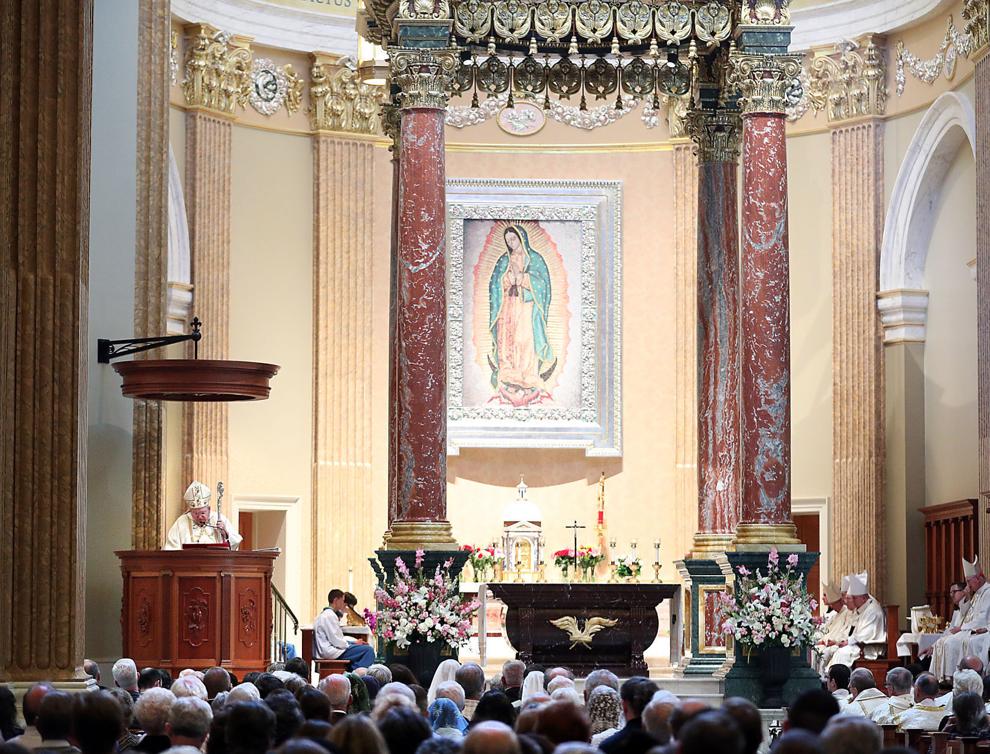 Shrine of Our Lady of Guadalupe pray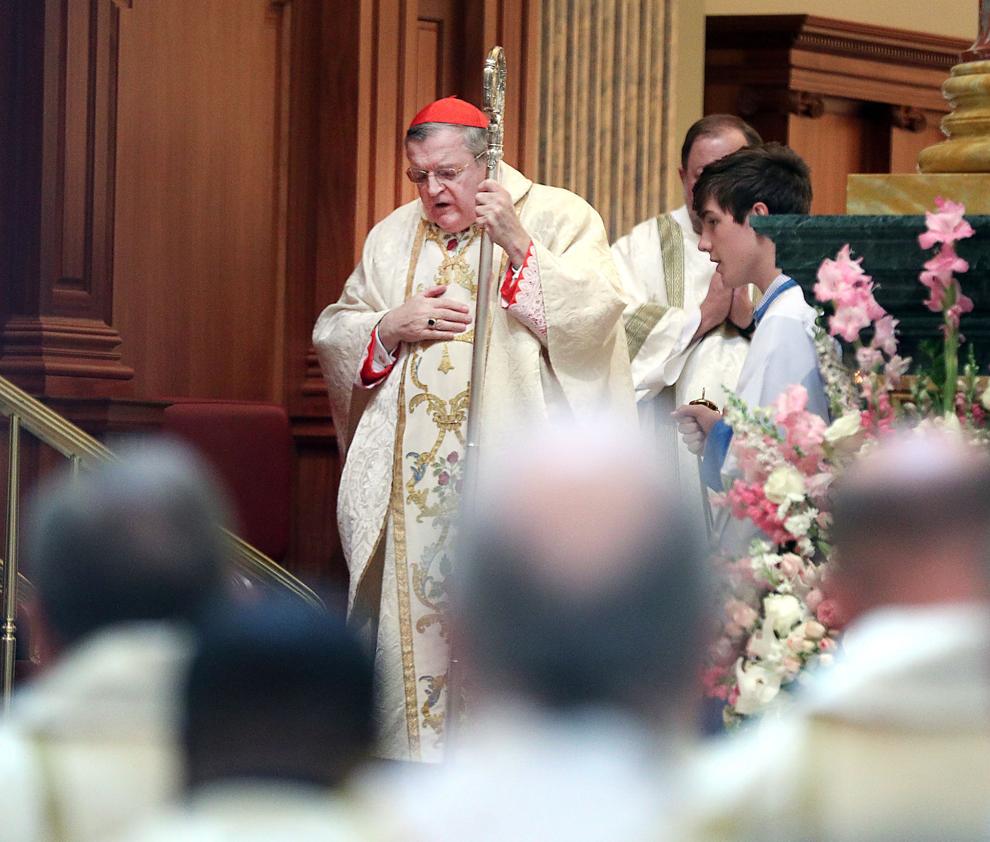 Shrine of Our Lady of Guadalupe missal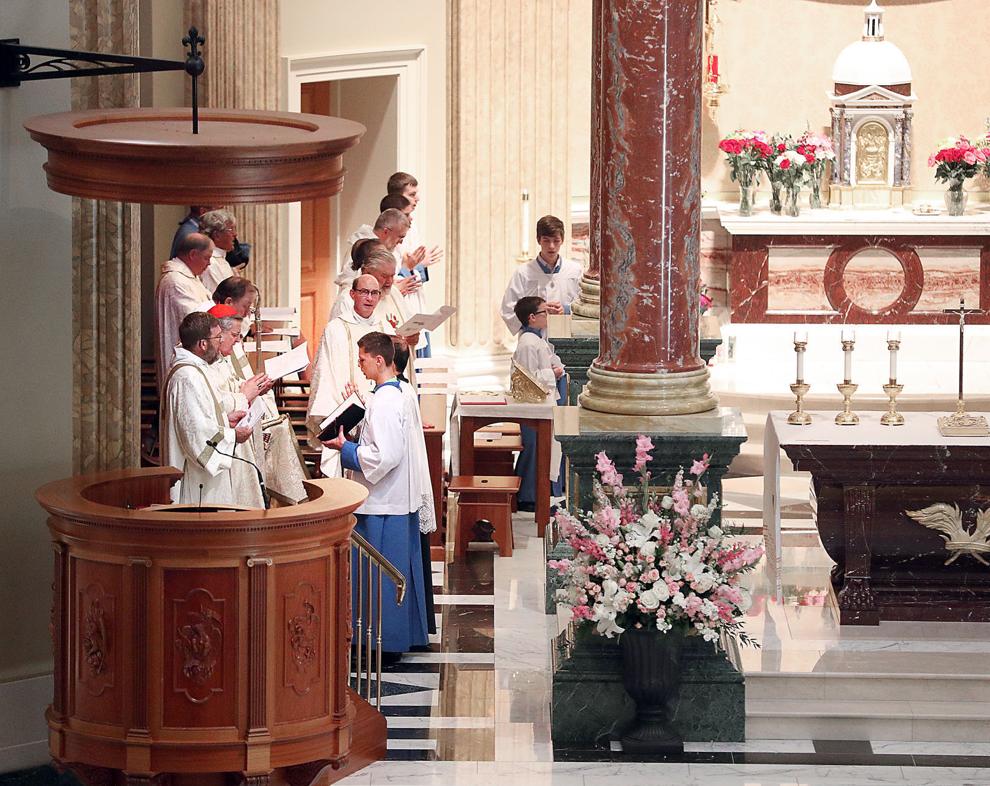 Shrine of Our Lady of Guadalupe sermon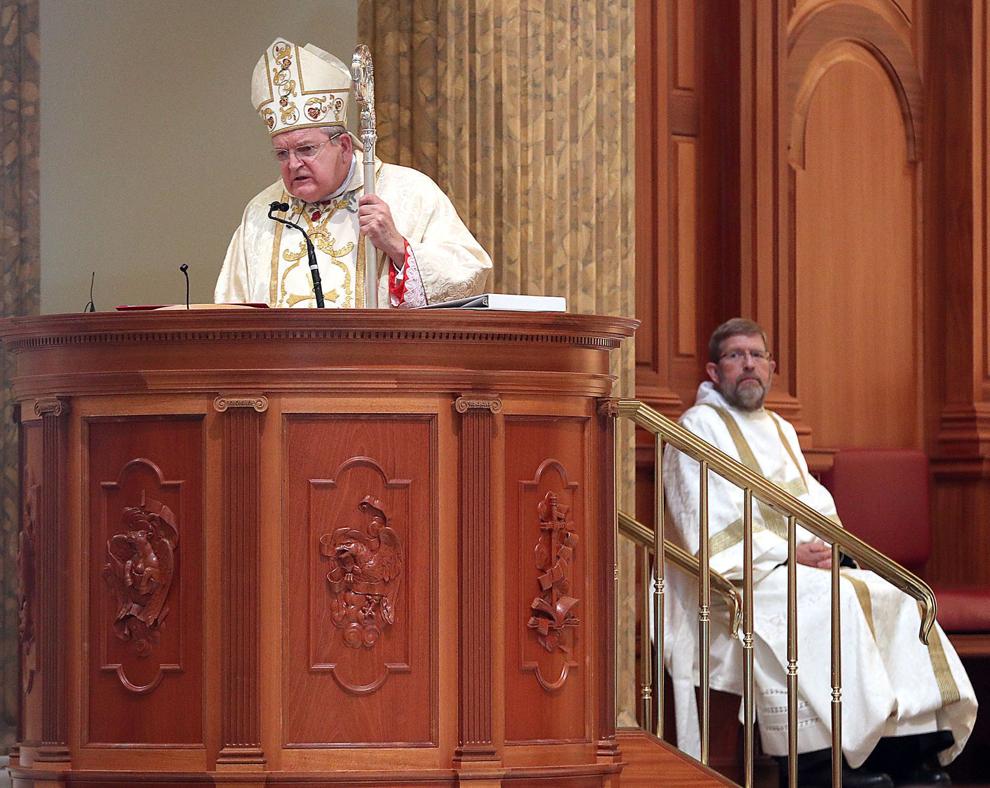 Shrine of Our Lady of Guadalupe bow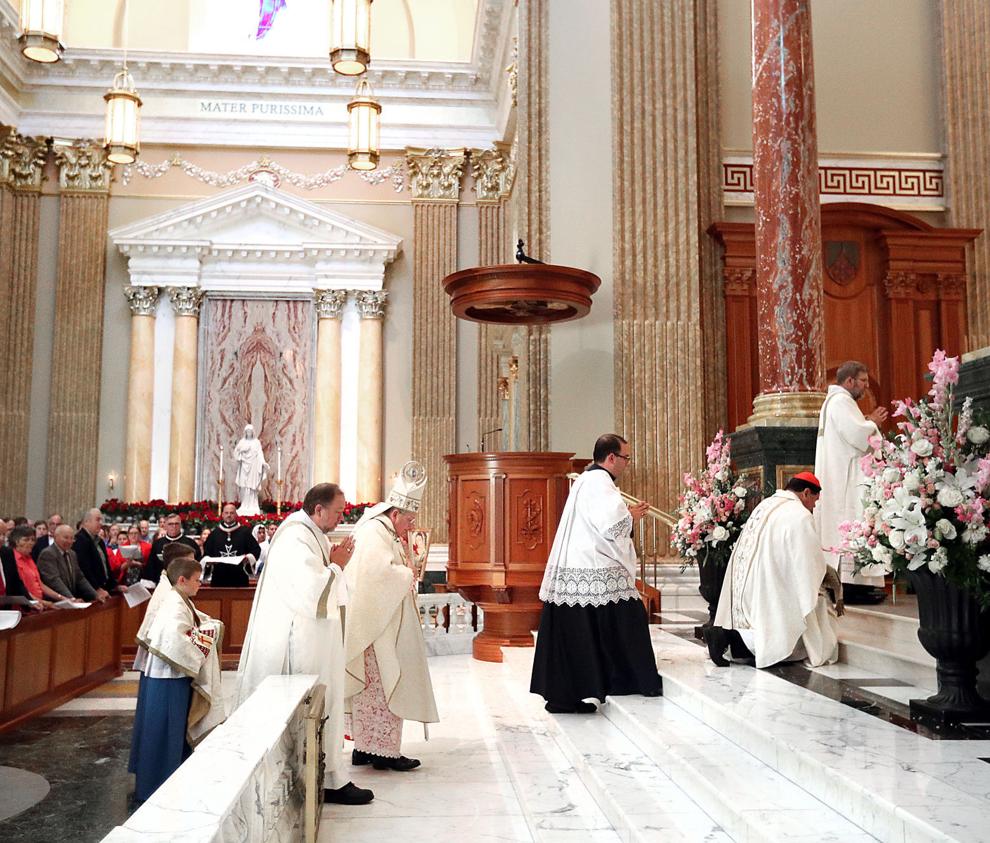 Shrine of Our Lady of Guadalupe Mass overview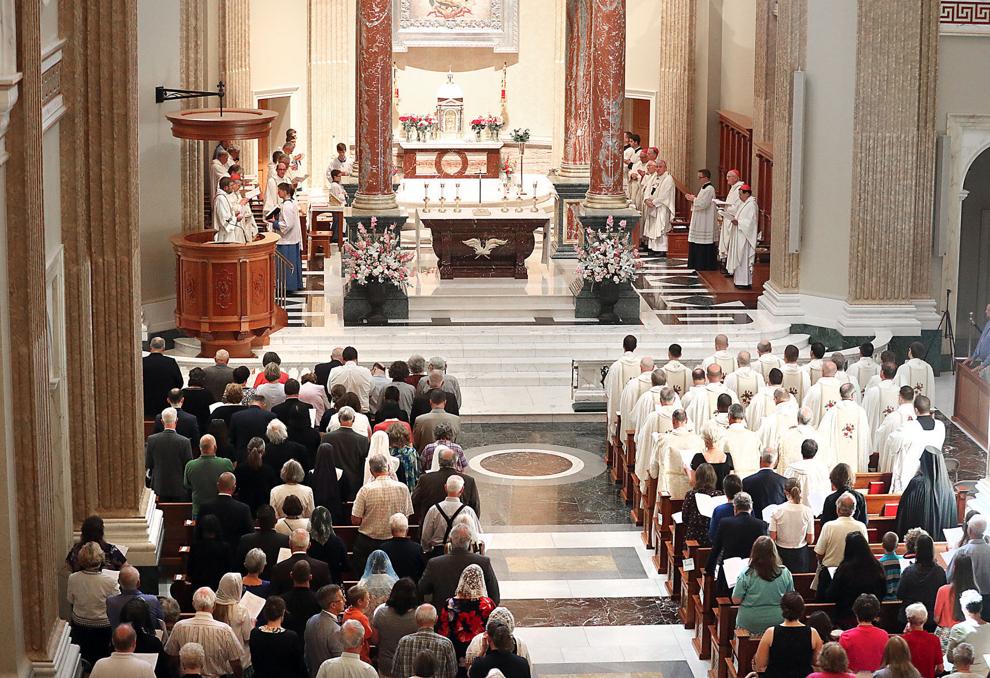 Shrine of Our Lady of Guadalupe sermon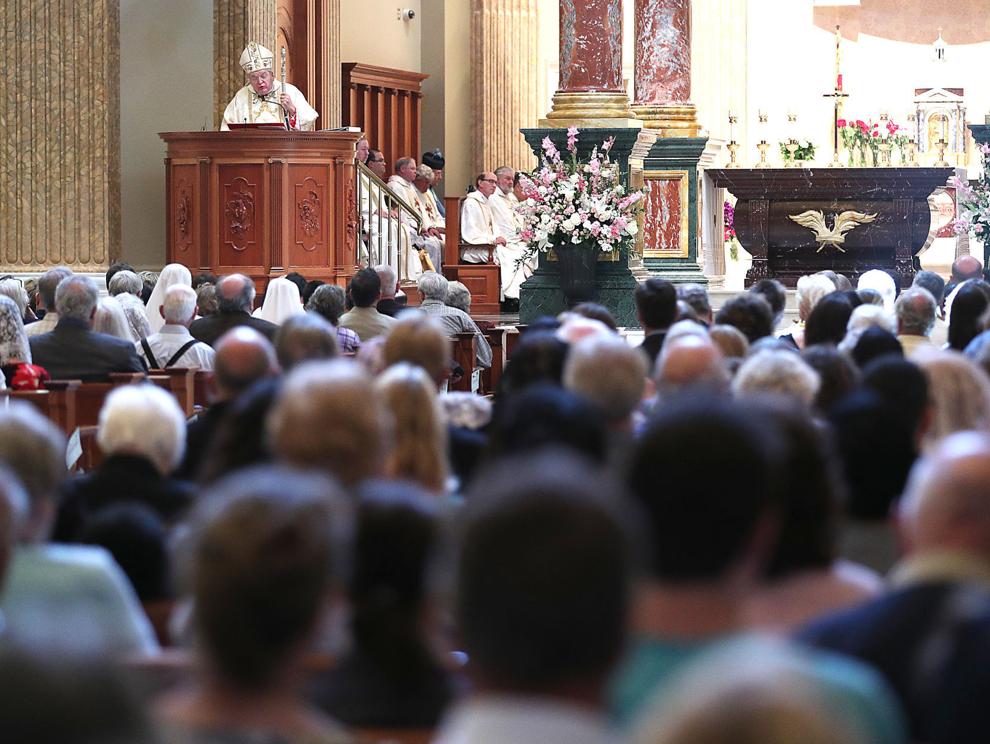 Burke 1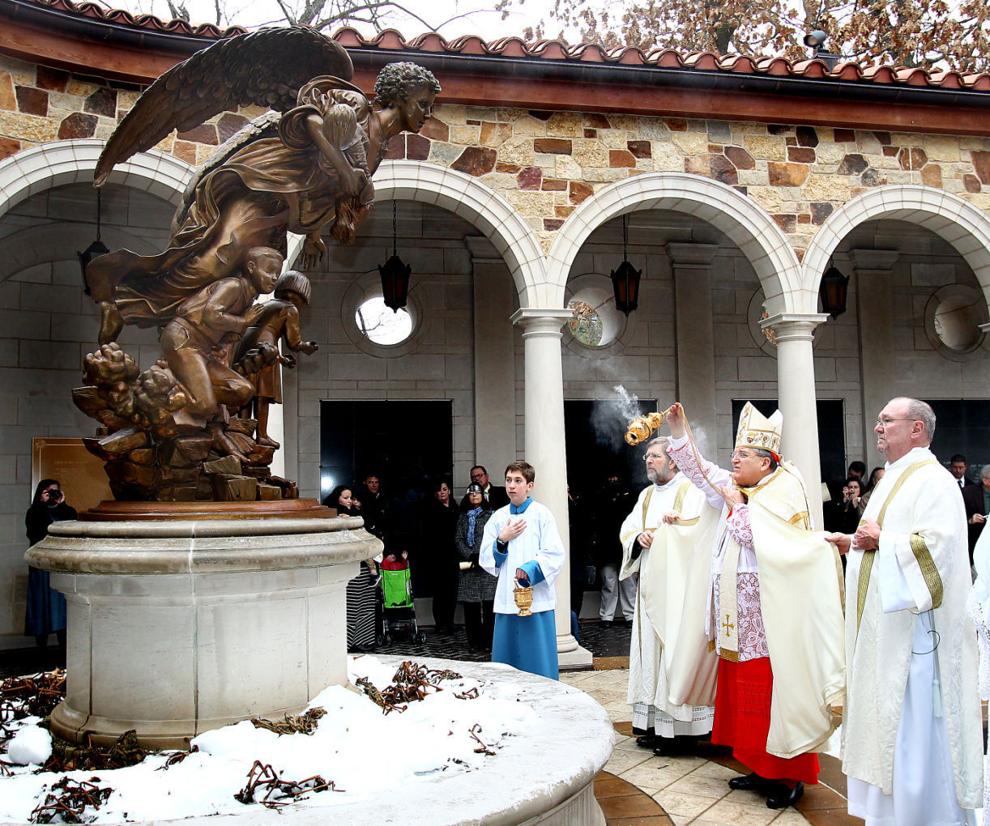 Burke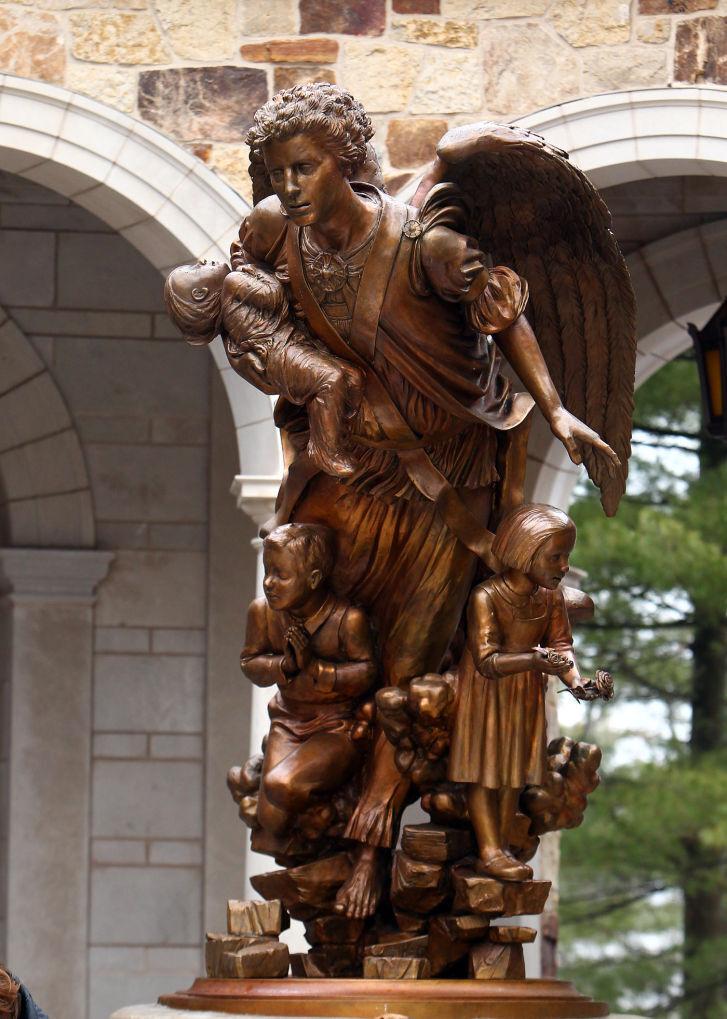 Burke 2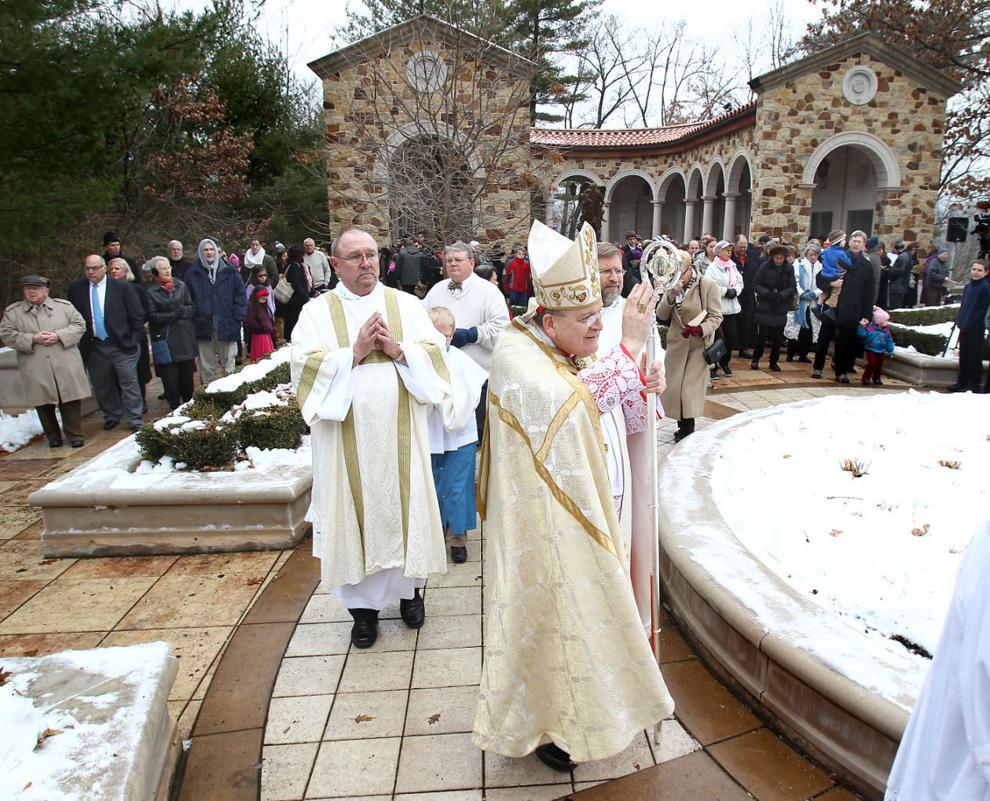 Burke at shrine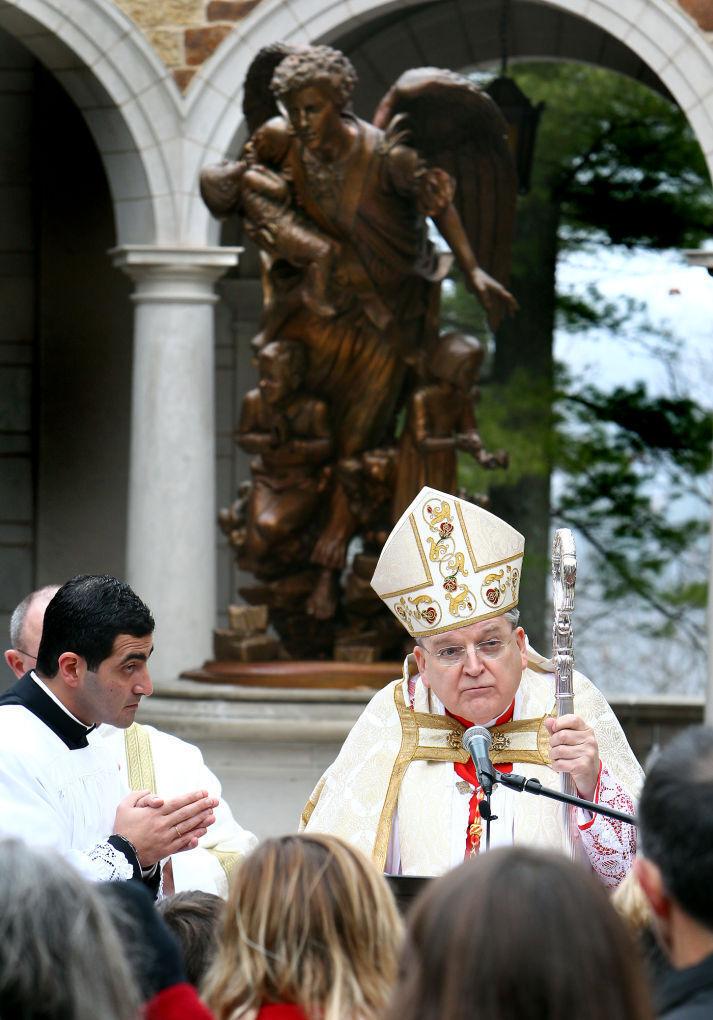 Burke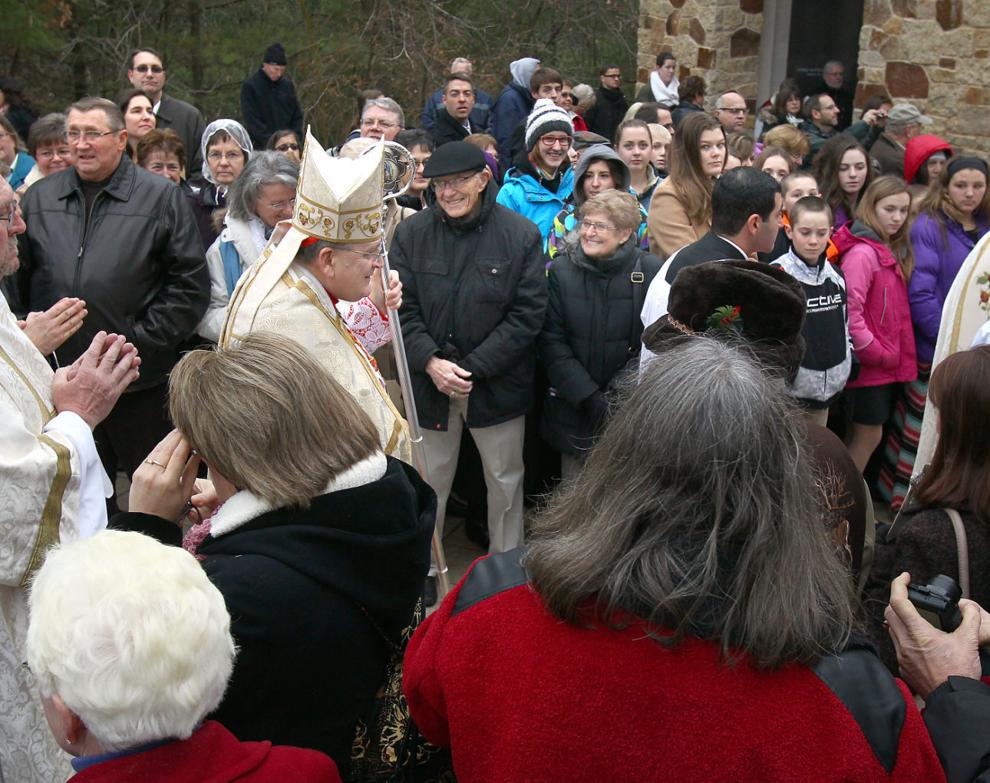 Burke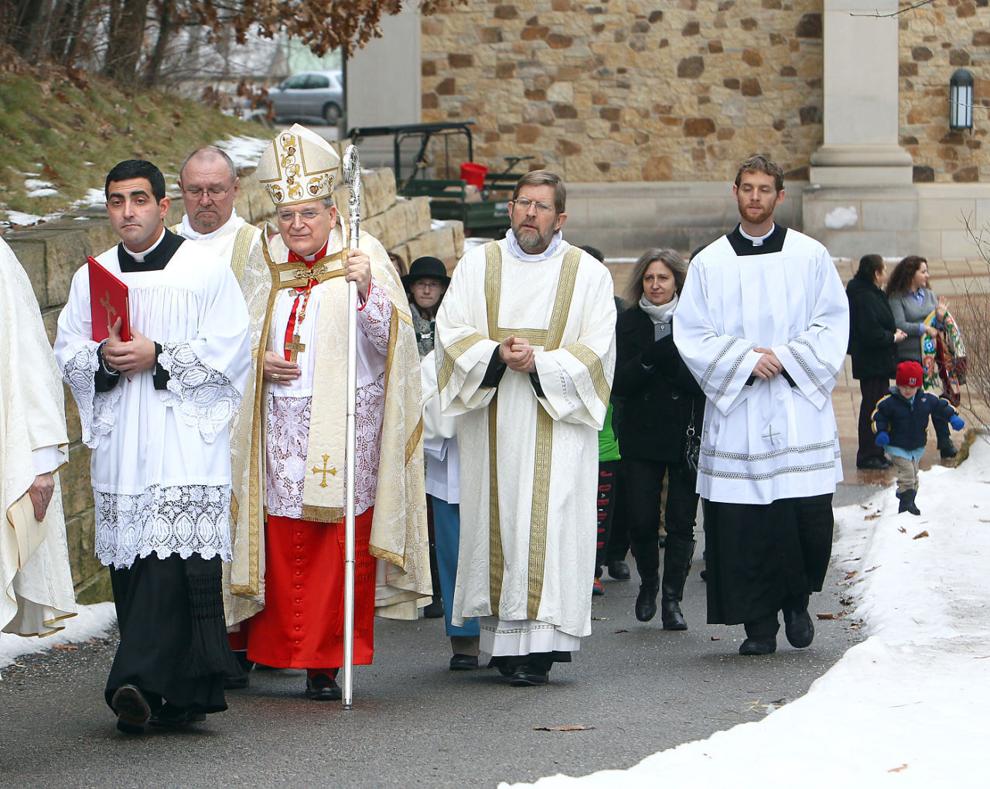 Burke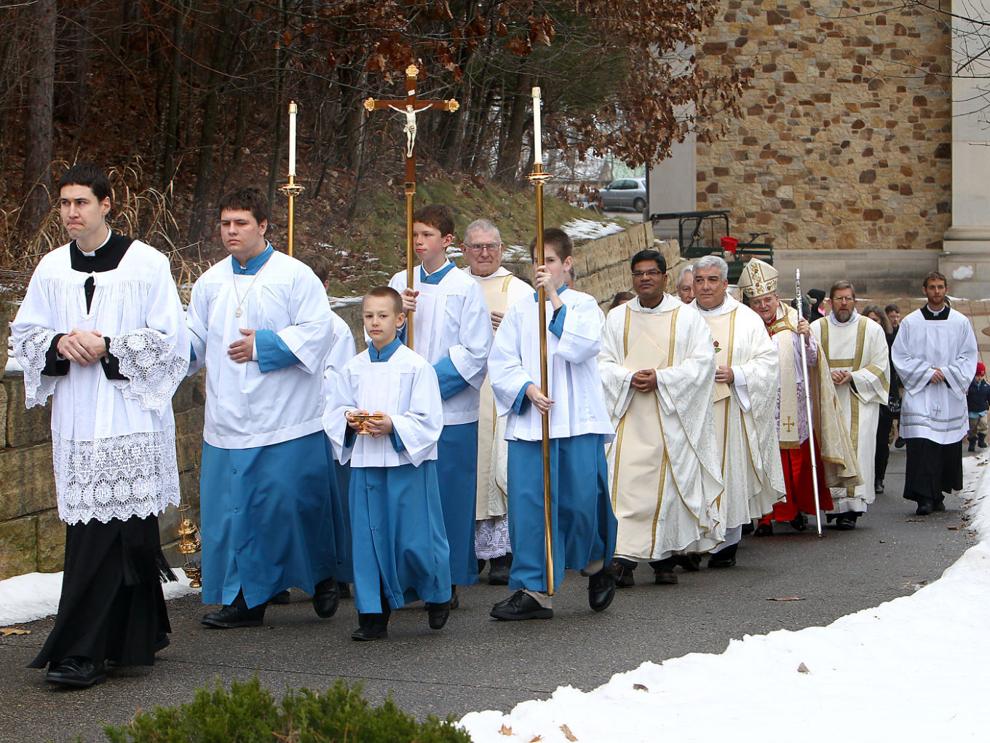 Burke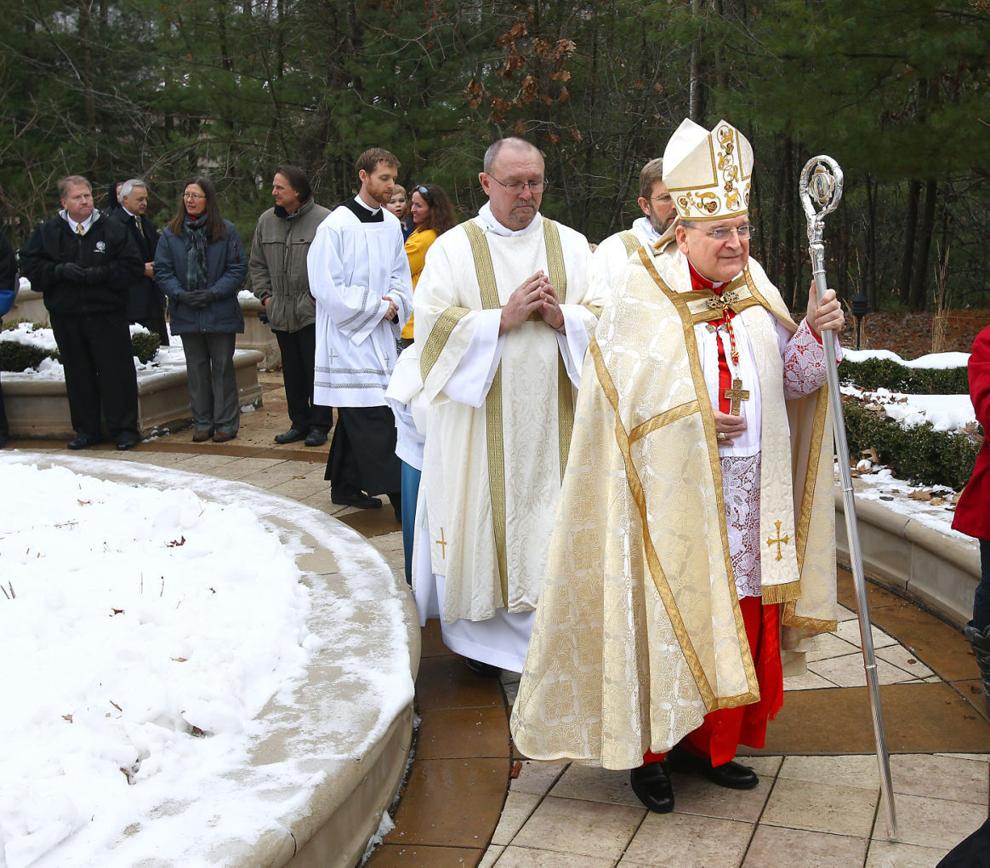 Burke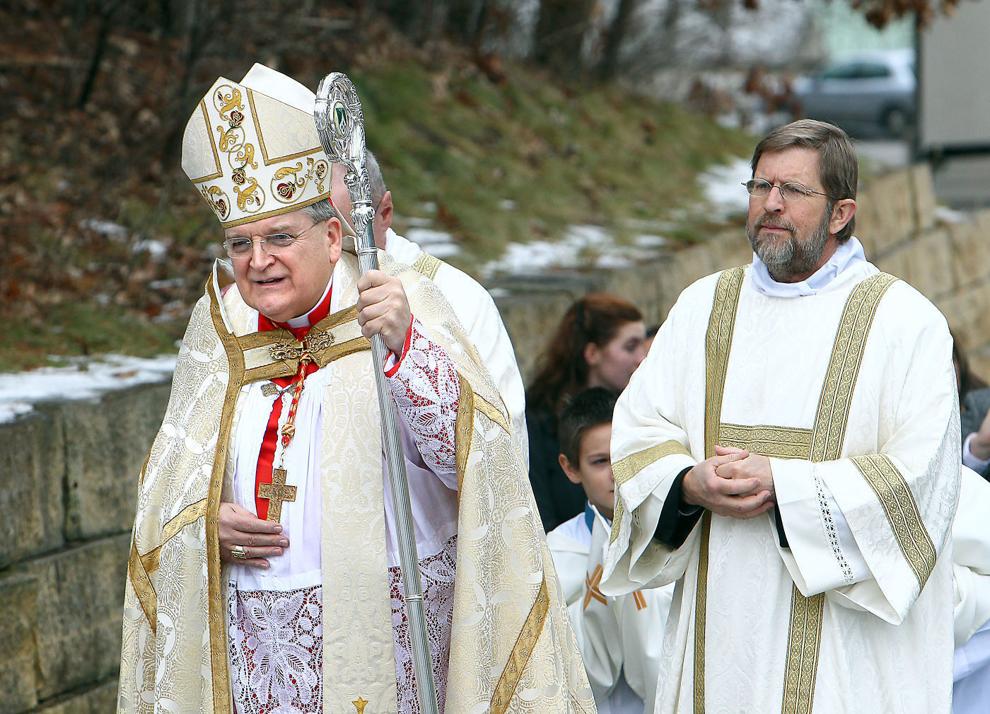 Vatican Family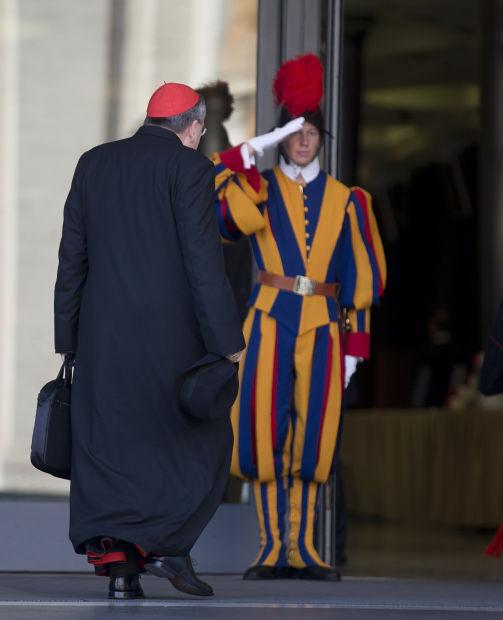 Cardinal Burke