BERTRAND — Trucks and tractors rumble down the gravel road to join the miles-long line of equipment parked in the fields south of Hope Lutheran Church.
White pendant flags with the initials "RRR" adorn some of the parked vehicles, a tribute to Rowan Rabe, the little boy who loved life on the farm.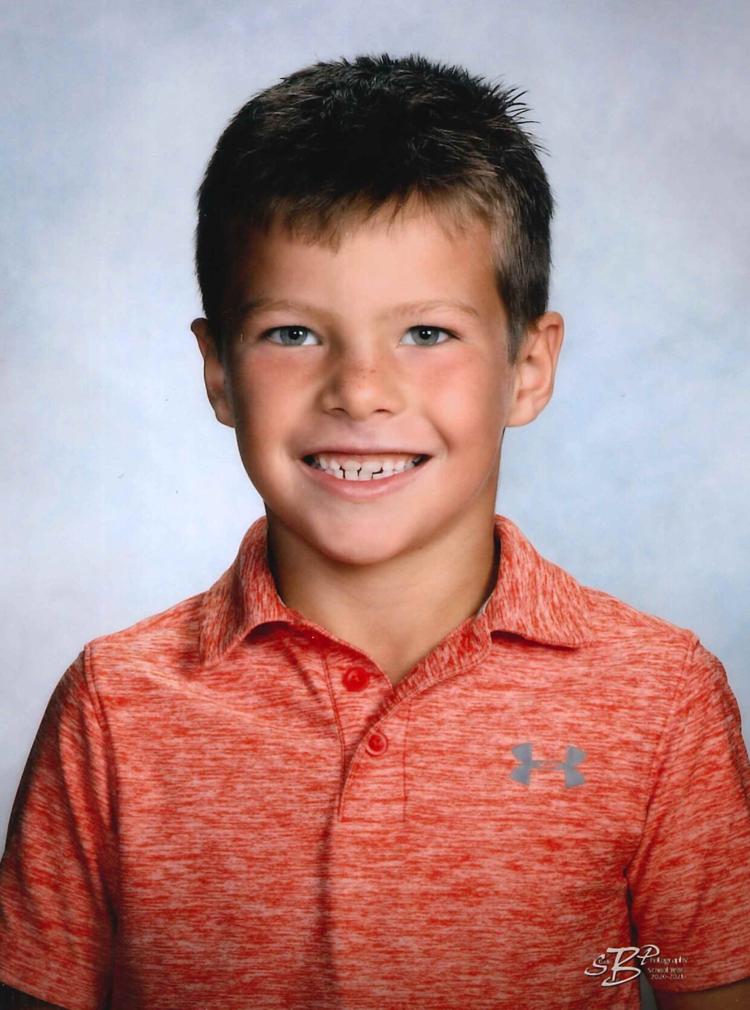 Rowan, 6, of Bertrand died Jan. 3 at University of Nebraska Medical Center in Omaha due to a brain aneurysm. He was the son of Riley and Maura Rabe. A celebration of life service will be at 2:30 p.m. today at the Hope Lutheran Church in rural Smithfield with the Rev. Daniel Landin officiating.
The Rabe family wanted to have a few pieces of farm equipment in the field around the Hope Lutheran Cemetery for Rowan's funeral. When landowner Paul Bachmann learned what the family wanted to do, he collaborated with Scott Ford, a family friend and owner of Hi-Line Ag and Cross Diamond Cattle Company, to honor Rowan in a much bigger way. Ford sent out a message to area farmers and farm implement dealers, asking them to bring out their equipment to line Road 436 from the church to the highway before Rowan's visitation and funeral.
"Rowan is 100% farmer. ... Every part of him loved farming and running cows. It's just a fantastic idea," Ford said.
Area residents from Bertrand, Loomis and Holdrege, as well as equipment from implement dealers from Holdrege and Lexington, began lining up their equipment Sunday and continued throughout the day Monday. Tractors, combines, silage choppers, sprayers, scrapers, semi trucks and even a Bertrand school bus lined both sides of the road. One special piece of equipment next to the cemetery is a Farmall 200 that belonged to Rowan's great-grandpa, Dean Hock.
Ford hopes the display of equipment will show Rowan's family how much the community loves and supports them.
"Nobody can do anything to completely erase the wounds. You just try to do what you can to show that you are there for each other," Ford said.