(Family Features) One of the simplest ways to make meals tastier and more nutritious: just add mushrooms. You can multiply the flavor and nutrients like vitamin D and selenium by adding them to tacos, pasta, burgers and more. Find recipes and cooking tips at mushroomcouncil.com.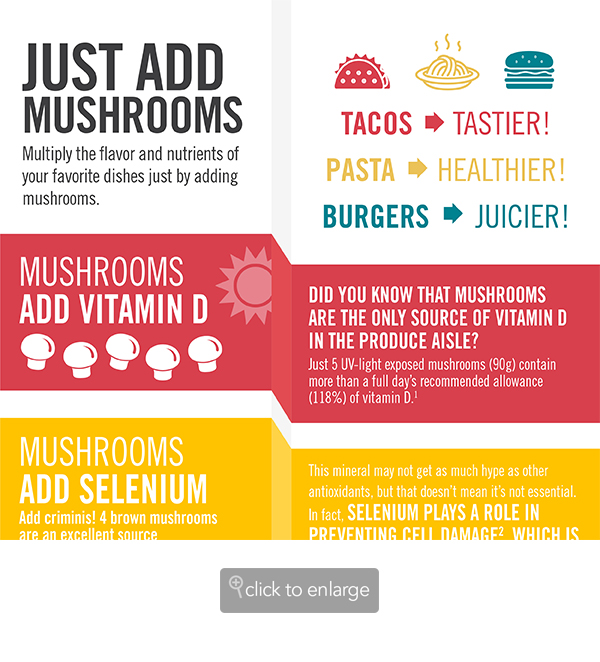 Be the first to know
Get local news delivered to your inbox!