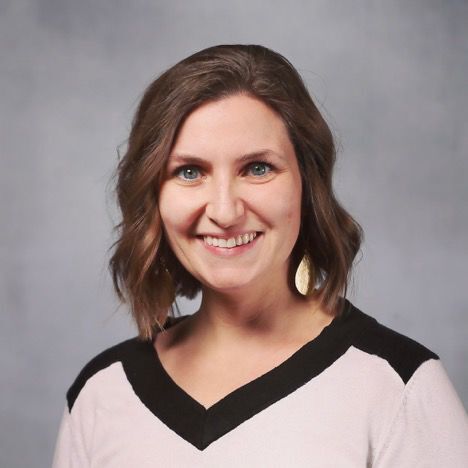 Keep your friends close, and your farmers closer.
While I wish I could claim this catchy phrase as my own, all credit goes to Buy Fresh Buy Local Nebraska, a team at the University of Nebraska-Lincoln working to keep the food chain shorter, more transparent and more sustainable.
Maybe you were looking for nearby pumpkin patches this past fall, searching for that perfect homemade jam as a stocking stuffer over the holidays, or have been considering joining a CSA.
Buy Fresh Buy Local has an online food guide (buylocalnebraska.org/online-food-guide), an annual printed food guide, a local food map, an e-newsletter, yummy recipes and more.
All of these resources serve to better connect you, the consumer, to local farmers across Nebraska all year long—no need to wait until farmers market season to support your neighbors.
Speaking of this, let's circle back to three letters that might be unfamiliar to you: CSA stands for Community Supported Agriculture and is one more way you can support local farmers.
Here's how it usually works. You buy a subscription up front and receive a weekly box of fresh, seasonal produce throughout the year. The farmer benefits from sharing the risk (yes—farming is a risky business), and you benefit from a steady stream of good-for-you foods.
While not all farmers offer CSA box subscriptions, a quick search of the Buy Fresh Buy Local online food guide shows a handful in the southeast Nebraska and Lincoln areas who do offer this year-round service.
Maybe you're not quite ready to take the CSA leap, but the events of 2020 sparked a greater interest in supporting the local food system in your own small way.
If this is the case, I encourage you to visit buylocalnebraska.org to check out all the resources mentioned above.
And if a printed food guide is more your speed, stop by Main Street Beatrice at 205 N. Fourth St. for a free copy of the 2020 Local Food Guide and Beatrice Mini Food Guide (2021 editions will be available in April).
Wondering where to start? How about checking your Local Food Score?
It's simple. Answer "yes" or "no" to the following questions. Give yourself three points for each "yes" answer. Add up your points to see if you are a community food champion (24 points), a muncher (15-21 points), a nibbler (6-12 carrots) or hungry (0-3 carrots).
1. _____ Do you know someone with a vegetable garden?
2. _____ Have you eaten eggs laid by a hen from a local farm?
3. _____ Does your supermarket stock food from local producers?
4. _____ Have you enjoyed a tomato from a grower in your county?
5. _____ Have you eaten a steak or pork chop from a Nebraska farm or ranch?
6. _____ Have you enjoyed a piece of fruit grown in your county?
7. _____ Do you know a local farmer growing food for the community where you live?
8. _____ Have you tasted milk or cheese from animals that graze Nebraska pastures?
Quiz adapted from the 2020 Local Food Guide. Originally authored by Steven McFadden of DeepAgroecology.net and Buy Fresh Buy Local Nebraska staff.