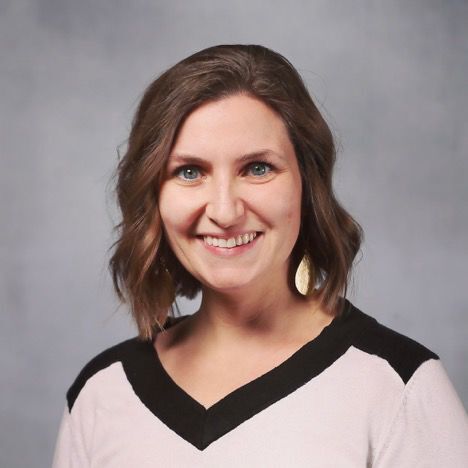 September is National Food Safety Education Month.
Last year around this time, I made a list to celebrate. But if you're anything like me, you forgot all about it, so here's a refresher.
Below are 10 mistakes you may be making when it comes to food safety, according to the Centers for Disease Control and Prevention.
1. Eating "risky" foods if you are more likely to get food poisoning. Are you an adult age 65 or older, a pregnant woman or a person with a weakened immune system? I'm guessing you're not a child under five years old, but you may know one. These people should avoid undercooked or raw animal products (meat, chicken, eggs or seafood), and unpasteurized milk, cheeses and juices.
2. Not washing your hands well. Hopefully everyone is washing their hands, but did you know thorough hand washing means 20 full seconds of scrubbing with soap and water? That's about the length of time it takes to sing your ABCs.
3. Rinsing raw meat and poultry. Doing this can spread germs to your sink, countertops and other kitchen surfaces. Those germs are then one step closer to getting on ready-to-eat foods, like salads and cut fruit, possibly making you sick. Cooking these products to the proper temperature reduces harmful germs—no need to rinse.
4. Peeling fruits and vegetables without rinsing them first. Because these foods are often eaten raw, it is important to rinse them under running water to remove harmful germs. Use a clean vegetable brush to scrub firm produce like melons, potatoes and cucumbers. This will prevent germs from being transferred to the inside when cut or peeled.
5. Putting cooked meat back on a plate that held raw meat. This mistake is most often made during grilling season when a well-meaning backyard griller takes a plate of raw meat out to the grill, only to serve the cooked meat on the same plate. Avoid this by using separate plates for raw and cooked meat, poultry and seafood.
6. Not cooking meat, poultry, seafood or eggs thoroughly. Roughly one in five burger patties turn brown before a safe food temperature is reached, so color is not an accurate indicator of doneness. The only way to know food has been cooked thoroughly is to use a food thermometer. Visit food.unl.edu for a detailed list of foods and safe temperatures.
7. Eating foods with uncooked flour or eggs. Unfortunately, this includes licking the spoon while making cookie or brownie batter. Uncooked flour and eggs may contain E. coli, Salmonella or other harmful bacteria. This also means people who are more likely to get food poisoning may want to avoid things like runny eggs, hollandaise sauce and eggnog.
8. Tasting or smelling food to see if it's still good. You can't taste, smell or see the germs that cause food poisoning. Instead, be sure to keep your fridge at or below 40ºF, and check out the safe storage chart at cdc.gov to help you know when it's time to throw something out.
9. Thawing or marinating food on the counter. Harmful germs can double every 20 minutes at room temperature. Let's say a piece of meat starts out with a relatively harmless level of 1,000 individual germs and is left on the counter to thaw for three hours. At three hours that piece of meat now has 512,000 individual germs hanging out on its surface, ready to make whoever eats it sick. Instead, thaw food in the fridge, in cold running water or in the microwave as part of the cooking process. And always marinate food in the fridge.
10. Leaving food out too long before putting it in the fridge. As explained in number nine, harmful germs can multiply rapidly at room temperature. Never leave food at room temperature for longer than two hours. If a food is exposed to hot temperatures, like at an outdoor potluck or in a hot car, play it even safer by refrigerating within one hour. Divide large food (like roasts) into smaller portions to cool faster, and know that it's ok to put warm food in the fridge as long as it's packaged small enough to cool quickly.