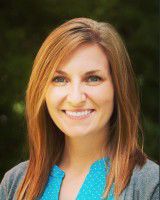 Have you ever been laid out for a couple days with a stomach bug?
While often referred to as the "stomach flu," symptoms of nausea, vomiting, diarrhea and stomach pain are not related to the respiratory illness caused by influenza. Instead, you likely ate something contaminated with norovirus.
Here's where I warn you this article gets a little gross. Simply put, norovirus makes you sick when you accidentally get tiny particles of poop or vomit from an infected person in your mouth.
How on Earth could such a terrible thing happen, you ask?
An infected person handling your dinner may have neglected to wash their hands thoroughly between going to the bathroom and touching your food. Maybe you touched a contaminated surface—like a blanket or a door handle—where infectious norovirus particles can hang out for up to 90 days. Or, you shared a friendly handshake with an infected person.
These things are made possible because norovirus particles can't be seen by the naked eye and are unbelievably infectious. If you get ill from norovirus, you can shed over a billion—that's billion with a "b"—viral particles when you go to the bathroom or vomit. However, it only takes between ten to a hundred particles to make someone sick. 
While norovirus can make you sick year-round, the peak months of infection are from November to April. You can help protect yourself and others this season by regularly washing your hands with soap and water, scrubbing vigorously for 10 to 15 seconds every time. 
Although this is an area of active research, there is currently no vaccine to prevent norovirus. In the meantime, the Centers for Disease Control and Prevention recommends taking these safety measures:
-Practice proper hand hygiene: Wash your hands after using the bathroom or changing diapers and before eating, preparing or handling food. Use alcohol-based hand sanitizers in addition to hand washing, rather than in place of hand washing. Hand sanitizers aren't as effective at removing norovirus particles as washing hands.
-Handle and prepare food safely: Carefully wash fruits and vegetables before preparing and eating them. Cook food to the proper internal temperatures using a food thermometer to check. Food that might be contaminated with norovirus should be thrown out.
-When you are sick, do not prepare food or care for others: You should not prepare food for others or provide healthcare while you are sick and for at least two days after symptoms stop. This also applies to sick workers in restaurants, schools, daycares, long-term care facilities and other places where they may expose people to norovirus.
-Clean and disinfect surfaces: After someone vomits or has diarrhea, thoroughly clean and disinfect the area immediately. Do this by putting on disposable protective gear—such as gloves, masks and shoe coverings—and wiping the entire area with paper towels. Disinfect using a bleach-based household cleaner, leaving it on the affected area for at least five minutes. Finish by cleaning the area again with soap and hot water, washing soiled laundry, taking out the trash and washing your hands.
If you have any further questions, please contact Tara Dunker at 402-223-1384, tara.dunker@unl.edu, or visit the Gage County Extension website at www.gage.unl.edu.
The content of this article is not intended to be a substitute for professional medical advice, diagnosis or treatment. Always seek the advice of your physician or other qualified health provider with any questions you may have regarding a medical condition.
Catch the latest in Opinion
Get opinion pieces, letters and editorials sent directly to your inbox weekly!