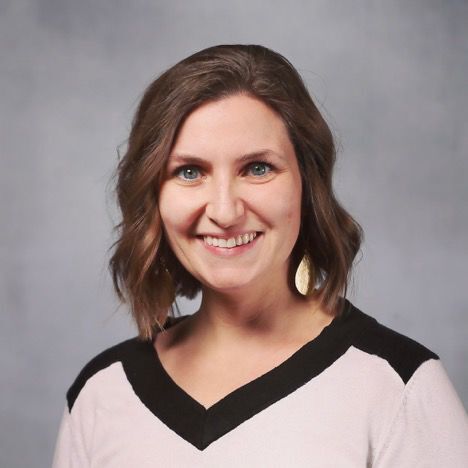 As a farmer, you know harvest can be stressful, as you work against the clock and Mother Nature.
One of the first things put on the back burner during times of stress is health. Eating healthy during harvest is a challenge for many reasons, including the lack of time to sit down for a meal, the issue of dining in a field and stress leading to less healthy eating patterns.
This year has proven even more challenging, as harvest has started in a drought and a worldwide pandemic. Fueling your body properly is a great line of defense for managing the stress of it all.
My colleague and friend, Hannah Guenther, shares some tips from the wisdom she's gained living on a feedlot in northwest Nebraska.
Start with field friendly fruits and vegetables: Eating a salad while driving a combine is not the easiest or safest choice, so consider more field friendly options.
Sugar snap peas, carrots, cherry tomatoes, sliced bell peppers, radishes and cucumbers are all able to be eaten raw and one-handed, making them great options for the field.
For fruits, choose those that don't have to be peeled and aren't overly juicy. Apples, grapes, berries and pre-sliced oranges fit the bill.
Looking for even greater convenience? 100% juices count as a serving of fruits or vegetables and are a great option during harvest. Strive to include fruits or vegetables with each meal.
Small swaps can make all the difference: Sometimes boosting your health is as simple as making a small swap to a meal or snack you already enjoy.
When cooking with ground beef, use a lean 90/10 option most often. Choose whole grains for added fiber and nutrients in every bite.
One easy way to squeeze in half a cup of vegetables is to add lettuce, tomato and peppers to your sandwich, burger or wrap.
A portable, nutritious take on a classic sandwich is a field friendly BLT wrap. Start with a whole grain tortilla, spread on a thin layer of mayo and load with dark leafy greens and tomato slices. Add two slices of cooked bacon and roll up.
Boost your energy with breakfast: Most farmers are out the door before breakfast, but some thoughtful planning ahead can make a big difference during hectic, early mornings.
Egg Muffins are loaded with protein and vegetables and are easy to eat, making them the perfect harvest breakfast.
Start by cracking 6 eggs into a bowl. Whisk together with 1 tsp salt, 1 tsp pepper, and ¼ cup low fat milk. Add ¼ cup cheese and 1 cup broccoli florets. Mix together, and pour the egg mixture into a greased muffin tin. Bake at 375° F for 18-20 minutes until eggs reach an internal temperature of 160° F.
Eating on the run? Cut an egg muffin in half and roll up in a whole grain tortilla for an easy, grab-and-go breakfast.
Harvest is not the best time to completely overhaul your eating pattern, but it is a great time to get creative and make small swaps towards a healthier you. When you eat better, you feel better, and are more prepared to handle stressful situations.
Have a safe and healthy harvest.
If you have any further questions, please contact Tara Dunker at 402-223-1384, tara.dunker@unl.edu, or visit the Gage County Extension website at www.gage.unl.edu.
If you would like more information for your farmer and family, go to go.unl.edu/foodfield for Nebraska Extension's Food in the Field Nutrition Program.
Catch the latest in Opinion
Get opinion pieces, letters and editorials sent directly to your inbox weekly!