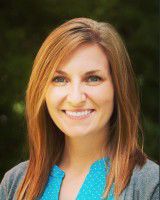 I'm a fan of questioning everything I'm told, and I think you should be too.
This is especially true when it comes to your body and your health. Even water—yes, boring old H2O—can't escape health magazine mythology.
The confusion may have started in 1945, when the U.S. Food and Nutrition Board stated the "ordinary standard" of water for adults was 1 milliliter (mL) for each calorie of food.
For a person who consumes around 2,000 calories per day, the math works out to 2,000 mL of water, or roughly eight 8-ounce glasses daily—commonly known today as the 8x8 rule.
The next sentence in the food board's publication stated "most of this quantity is contained in prepared foods." I'm not sure what prepared foods meant in 1945, but this sentence has largely been ignored.
Fast forward to 1974, and another possible origin of the 8x8 rule appears. Dr. Fredrick J. Stare, a renowned nutritionist, co-authored a book. A brief passage near the end recommends the average adult consume around six to eight glasses of water a day.
Not surprisingly, the part stating "this can be in the form of coffee, tea, milk, soft drinks, beer, etc. Fruits and vegetables are also good sources of water" was lost in favor of clever messaging.
While drinking eight 8-ounce glasses of water each day may be reasonable for some, it's important to note that neither of these published statements cite scientific evidence as their basis. They appear to be the casual opinions of well-educated people.
Researchers have not concluded we must drink eight 8-ounce glasses of water per day to maintain health. When you think about it, this makes sense.
Most science-based nutrition advice is individualized on some level, whether it be gender, age, activity level or body size—but not water. The 8x8 rule leaves no room for nuance, and nuance is important when it comes to health advice.
For starters, this rule completely ignores most people get as much as 20 percent of their water needs met through the foods they eat each day. If you're a lover of fruits and vegetables, you're likely getting even more than this.
And that mug of coffee you enjoy every morning, it counts toward your daily water intake too. Research has shown caffeinated drinks—in moderation—do not cause dehydration.
Do you live and work in temperate climates (ie air conditioning)? Are you free from medical conditions like kidney stones and urinary tract infections (both of which increase a person's need for fluids)? Did you just get done running a marathon, or are you mostly sitting today?
Yes, water is needed for all bodily functions—even breathing—but the human body has been fine-tuned over eons to regulate it's daily fluid needs.
The best guide may be the color of your urine: It should be light yellow. If it looks like water, you're drinking more than you need. If it's dark yellow or orange, you need to drink more.
There is no need to follow some elaborate hydration schedule, unless that's what you're into.
If you have any further questions, please contact Tara Dunker at 402-223-1384, tara.dunker@unl.edu, or visit the Gage County Extension website at www.gage.unl.edu.
The content of this article is not intended to be a substitute for professional medical advice, diagnosis or treatment. Always seek the advice of your physician or other qualified health provider with any questions you may have regarding a medical condition.
Catch the latest in Opinion
Get opinion pieces, letters and editorials sent directly to your inbox weekly!