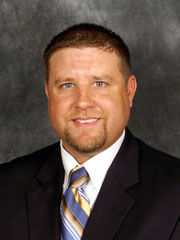 The City of Beatrice Engineering Department has several functions, including surveying, management of the Geographical Information System (GIS), development and subdivision reviews, floodplain management and sidewalk/driveway improvement inspections. Outside of these, another one of our main roles is to design construction projects for the other City of Beatrice Departments. The 2018 construction season has been a very busy year with regards to needed improvements to infrastructure system for all departments. So for this editorial I thought I would list a few of our current projects to give you, the public, some idea of how many projects the City of Beatrice tries to manage on a given year.
The Water Department had four projects budgeted this year which replaced old undersized existing 4-inch cast iron water mains with new 6-inch PVC water mains. These projects were located along 7th Street from Perkins to Bell, 9th Street from Doane to Scott Street, 11th Street from Scott to Holbrook Street, and Scott Street from 7th to 11th Street. The replacement of these mains will assure that an ample supply of water exists for consumption as well as fire protection.
Nebraska's ever-changing weather patterns from extreme heat to freezing cold causes thermal contraction and expansion which wreaks havoc on our city streets. Two concrete reconstruction projects, Bell Street from 10th to 12th street and Summit Street from 7th to 9th are currently underway. The existing 6-inch thick roadway surface is removed and replaced with a 7-inch thick concrete surface that is placed on a prepared subgrade that will provide stabile base.
A portion of the truck route in the downtown area along 3rd Street from Court to Ella Street and along Ella Street from 3rd to 6th Street are also slated for improvements due to the high traffic volume and heavy loads it experiences which has caused significant rutting. A mill and overlay project has been designed that will remove the top 3-inchs of the existing surface. New asphalt will then be placed providing a smooth and safe driving surface.
As with all roadway improvement projects each intersection on the projects listed will be updated with new ADA approved handicap accessible curb ramps.
The City of Beatrice continues to try to recruit young families. This year a Land and Water Conservation grant was received that allowed for the design and construction of several improvements for Hannibal Park that included a new 10 feet wide concrete connection trail, a shelter and some new playground equipment. A much needed new 50 feet by 125 feet indoor practice and batting facility has been designed and awarded for construction that will take place this fall. Beatrice has been proactive in creating its trail system throughout the city. Phase II of the Standing Bear Trail which extends along an abandoned railroad corridor will connect the existing Homestead Trail at 2nd and Court to the recently built Phase I Standing Bear Trail near the Dempsters building at 6th Street.
The Water Pollution Control Department is not exempt from needed improvements. An existing 12-inch Vitrified Clay Pipe sanitary sewer which parallels Railroad Street and serves the Industrial Park area is to be upsized to a new 16-inch HDPE sanitary sewer in order to provide excess capacity for future industrial growth. A process called pipe bursting is to be used which will minimize the ground disturbances and traffic impacts to the public. A new 8-inch sanitary sewer main was designed along Arthur Street to serve the proposed Porter Addition development which is being constructed at the old hospital site.
These are just a few of the many projects being constructed this year. In terms of construction costs, approximately 3 million dollars has been allocated. So in passing when I'm asked "are they keeping busy", it is very easy to respond "absolutely".
James Burroughs is the City Engineer for the City of Beatrice.