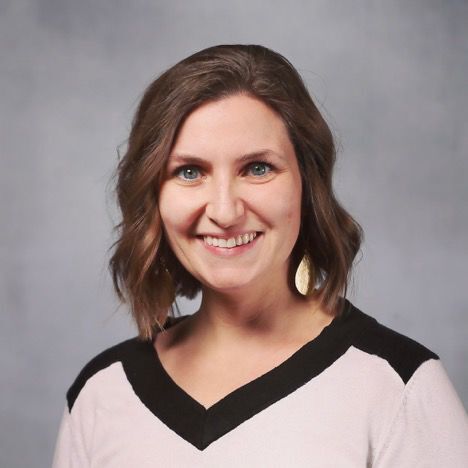 I cried in the doctor's office.
I'm not talking about a single tear down one cheek.
I'm talking about the kind of cry that leaves you puffy-eyed, red-faced, and desperate for a box of tissues for the open spigot that used to be a nose.
The appointment started like any other COVID-era check-up. After waiting in the car, I got a text that it was our turn to enter. I put on my mask, slung the diaper bag over my shoulder, and shuffled through the front doors with a smiling Henry. 
After pausing to "awww" as Henry, now free from his carrier, nuzzled my neck, the friendly nurse ran through her list of questions as I undressed him to be weighed—so routine it was like we rehearsed it.
On this day, though, my hands were cold, the office was cold, and the metal scale was cold. This trio of discomforts would be enough to send any baby into a wail, and Henry can wail with the best of them.
As the nurse recorded his weight, I diapered him and wrapped him in a blanket. He had started to calm down, when the nurse said she wanted to weigh him again. It was probably a glitch with the scale, she said, but it looked like his weight had gone down.
Turns out, the scale was just fine.
I took the unexpected news in stride but couldn't shake the feeling, as I waited for the doctor, that this visit no longer felt very routine. I said to my 9-month-old baby, "Well, now I'm not feeling so good."
Henry didn't provide any words of comfort, and with COVID restrictions, my husband wasn't able to either. So, down the rabbit hole I went:
1. Partially weaning a few weeks ago must have been a mistake. He was doing just fine before I decided I didn't want to pump at work anymore.
2. Has he been more fussy or tired lately? I don't think so, but maybe I missed something.
3. How could I (a dietitian!) not have noticed my baby wasn't getting enough to eat?
A knock and a friendly hello from the doctor quickly segued to a barrage of questions about my feeding practices and Henry's eating habits—well-meaning and important questions, but a barrage all the same.
I did my best to answer, while tending to my cold (and now cranky) baby. A few minutes in, it all became too much.
"I'm sorry, I'm starting to feel upset," I said as the waterworks started, leading my pediatrician to put on her mommy therapist hat for the remainder of the visit.
The specifics are a tearful blur because in addition to the unexpected weight loss, a quick check of his ears uncovered an equally unexpected ear infection.
Add these to the chronic runny nose and newly developed constipation that were my only concerns going into the appointment, and it felt like a piling on of mommy failures.
After patiently listening to my dramatic recounting and pulling me from my rabbit hole, my husband said, "Tara, you're too hard on yourself."
A true statement, no doubt. But, I would argue it's not so much a "Tara" thing as it is a universal mom thing. Henry's fine, I'm fine, we're all fine.
If you're being too hard on yourself today, though, you're in good company.
If you have any further questions, please contact Tara Dunker at 402-223-1384, tara.dunker@unl.edu, or follow along with her blog @nourishingthegoodlife on Facebook.