Area athletes to compete at state golf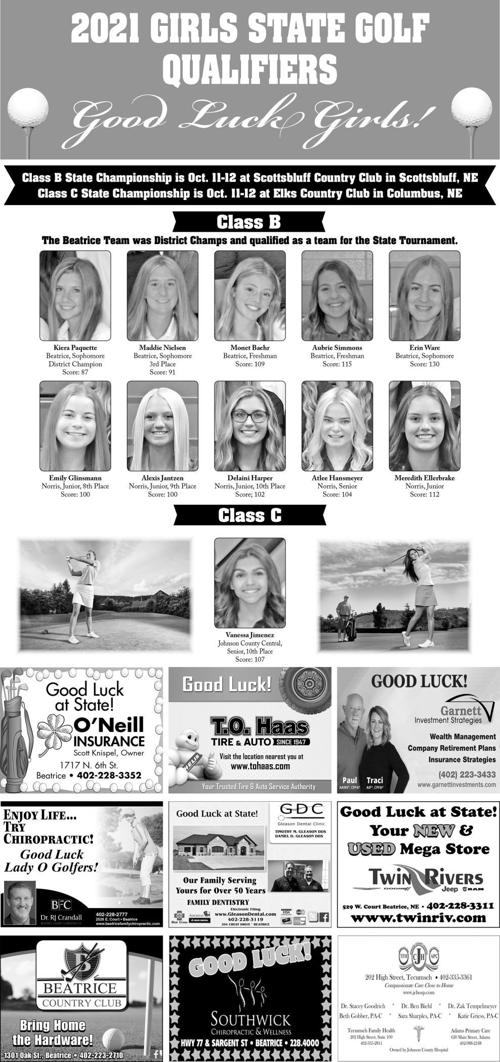 Bruning-Davenport-Shickley was able to claim the MUDECAS B Division Girls Championship with a win over Exeter-Milligan.
The top-seeded Johnson-Brock girls basketball team survived an upset bid by fifth-seeded Wymore Southern Thursday in the semifinals of the MUD…
I enjoy researching the history of hunting and particularly old firearms. One such firearm that I was recently reminded of was the punt gun. A…
First-year Husker A.D. Trev Alberts says "an underlying, consistent communication about competitive excellence hasn't been enough of our narrative as a department." Feels like the new boss is turning up the heat.
Freeman won their first MUDECAS Championship since 2014 Saturday night with a victory over Palmyra.
Johnson-Brock was able to build a lead in the third quarter and never looked back on their way to a MUDECAS B Division Championship.
The Southern Lady Raiders rallied from a deep hole to beat Parkview Christian and capture third place of the MUDECAS A Division.
He is no longer expected to attend NU this spring due to an academic snag, sources tell the Journal Star. 
Johnson-Brock pulled away from Diller-Odell in the second half to advance to the MUDECAS Boys B Division championship game.
Freeman will get a chance to capture their first MUDECAS championship since 2014 after defeating Tri County in Thursday's late semifinal game.