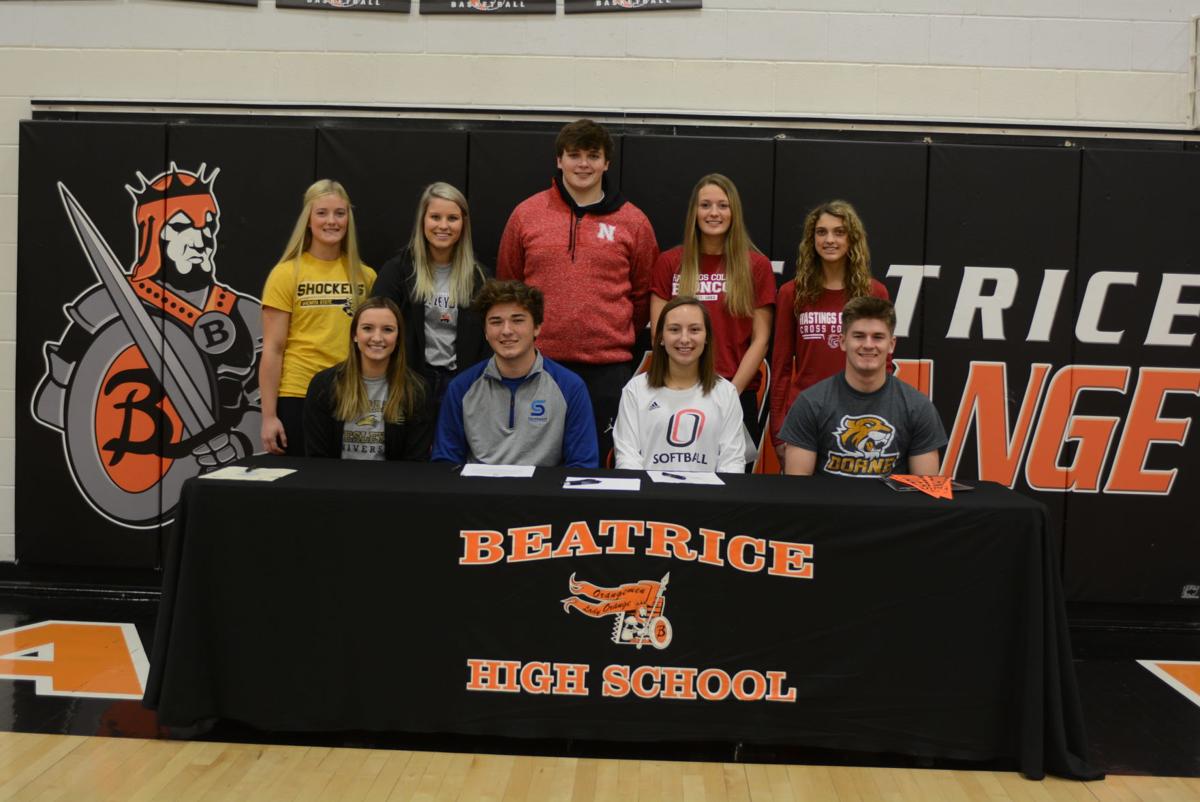 Nine Beatrice senior athletes signed letters of intent to play athletics at the next level.
BHS Athletic Director Neal Randel recognized the nine athletes in front of a crowd gathered in the Ozone Wednesday afternoon.
Olivia Aden was the first athlete recognized. Aden will be continuing her softball career at the University of Nebraska-Omaha.
Addie Barnard will also be playing softball at the next level, signing to play at Wichita State University.
Mariah Allen will continue playing volleyball at Midland next year while Andrew Mahoney will go to Doane University next year to participate in both football and track.
You have free articles remaining.
Carley Leners will continue playing basketball next year at Hastings College while Hannah Lytle will continue playing softball at Nebraska Wesleyan.
Brayden Cook will continue his golf career and Southeast Community College next year. Bladen Bayless will attempt to walk on for the University of Nebraska football team.
Veronica Pinkerton will go to Hastings College to compete in both track and cross country.
Pinkerton was the last athlete recognized on Wednesday and she took the opportunity to address the crowd on behalf of all nine athletes.
"On behalf of all of us, I'd like to that you all for coming out and supporting us," Pinkerton said. "None of us would be sitting up here without all of you out there and we'd just like to thank you from the bottom of our hearts."
More about each of these individual athletes will be featured in future editions of the Daily Sun.