Of all the events taking place at this week's National High School Finals Rodeo, reined cow horse doesn't immediately come to mind as a signature rodeo event.
After all, it has less to do with speed, strength or endurance than other events. Instead, reined cow horse is more like synchronized swimming, or ice skating, in the sense that contestants perform a series of ordered moves and are then scored on the timing and precision of their movements.
The event begins with the horse and rider alone on the arena floor, where they must perform a routine that includes running the length of the arena in a consistent rhythm, turning in circles and coming to a quick stop from a stride. Things get intense when a cow is released onto the event floor, and the rider must box the cow in with his or her horse, turn it back and forth along the fence and make sure the cow does not escape to the other end of the arena.
It's as much a mental challenge as it is a physical one, something that gives Bloomfield native Tatum Olson passion for his chosen event.
"I enjoy the challenge of remembering your reining pattern and then when you go down the fence you get a great adrenaline rush, too," Olson said.
Olson's parents have a history of training reined cow horses, making it second nature for Olson to take up the event when he was 9. Olson's mother, father and sister all made the roughly three-hour drive from Bloomfield to Lincoln over the past few days to support him, and their cheers were even loud enough to carry onto the event floor.
"I could hear them cheering a little bit in the background and it was real nice," Olson said.
Olson has grown in his reined cow horse abilities over the past few years, and his horse, Buster, has grown with him, too. Buster has been with the Olson family since he was just a baby, and seven years later he may be part of a championship-winning team.
The top 20 finishers from the first two go-rounds qualify for a final short round on Friday morning, and Olson appears to be in good shape to make the cut. He finished third among 108 competitors with a score of 294 on his first go-round and followed with a score of 283 on Wednesday night. The two go-round scores are averaged together to find the top 20 qualifiers.
This is Olson's third appearance in reined cow horse at the national finals, and he qualified for the final short round in both his previous finals. Two years ago, he finished 14th overall and last year he finished 13rd, meaning the pattern would suggest a 12th-place finish.
Olson is hoping he can make an even bigger jump than just one place.
"I'm hoping for a little more improvement this time," he said. "I felt really good and I was a little surprised at how I did, but I was really glad of how well it went. I've been having a real good time."
Photos: Competitors round the barrels and more on Day 5 at National High School Finals Rodeo
National High School Finals Rodeo, 7.22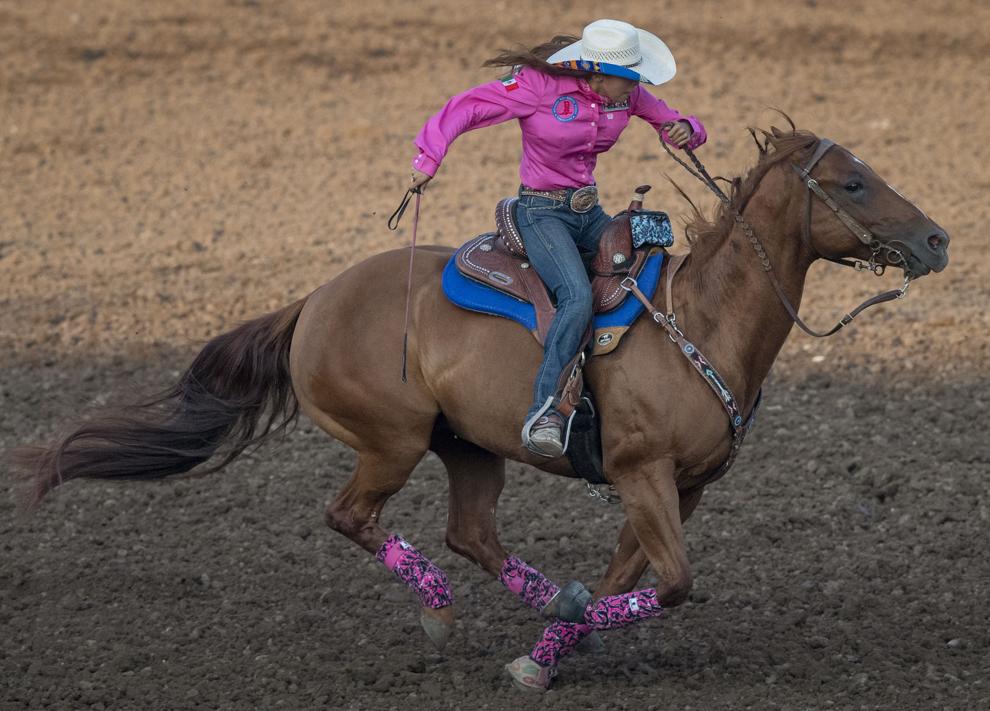 National High School Finals Rodeo, 7.22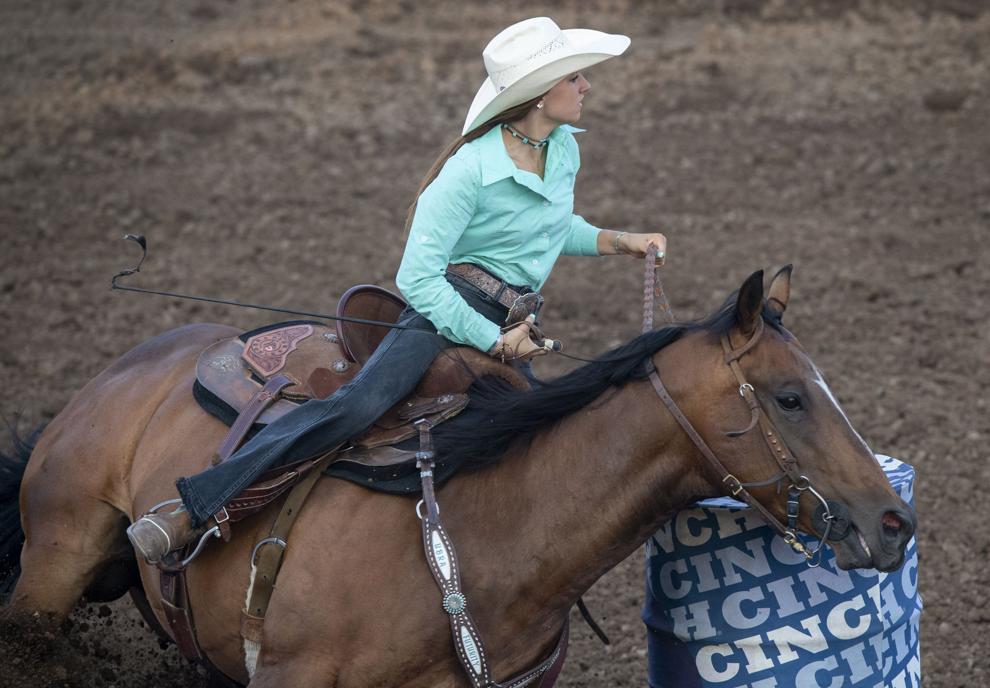 National High School Finals Rodeo, 7.22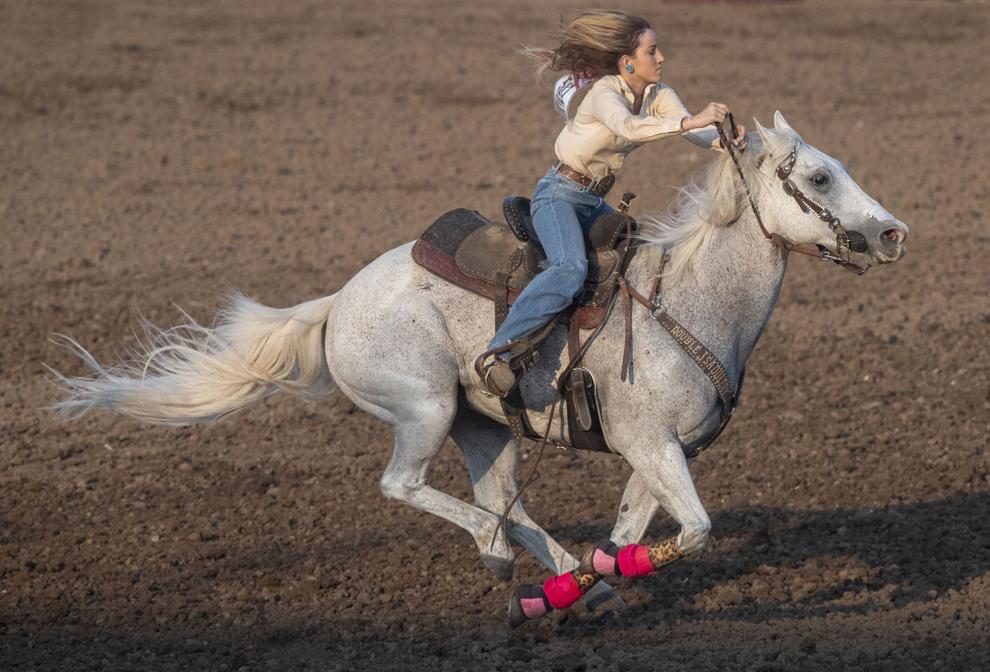 National High School Finals Rodeo, 7.22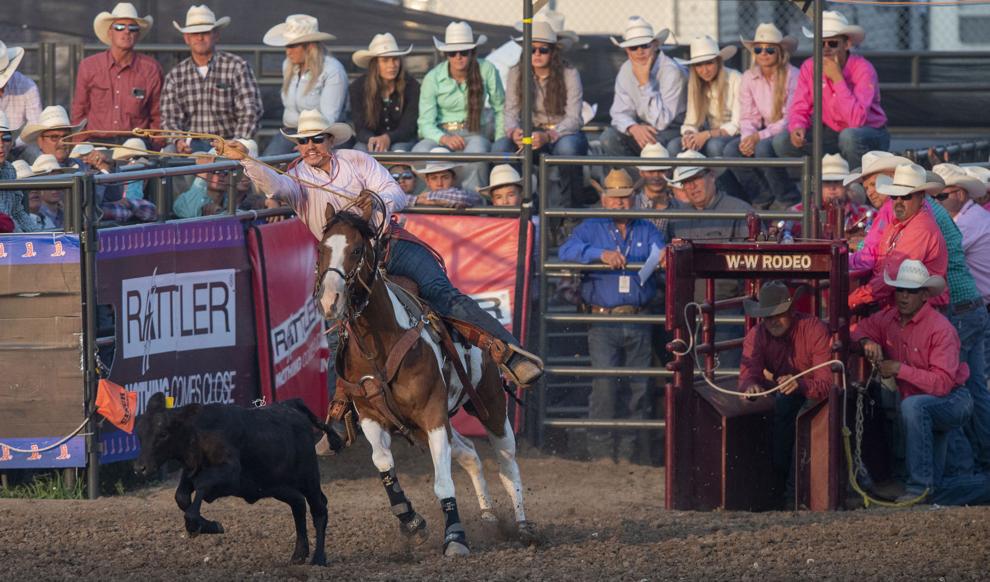 National High School Finals Rodeo, 7.22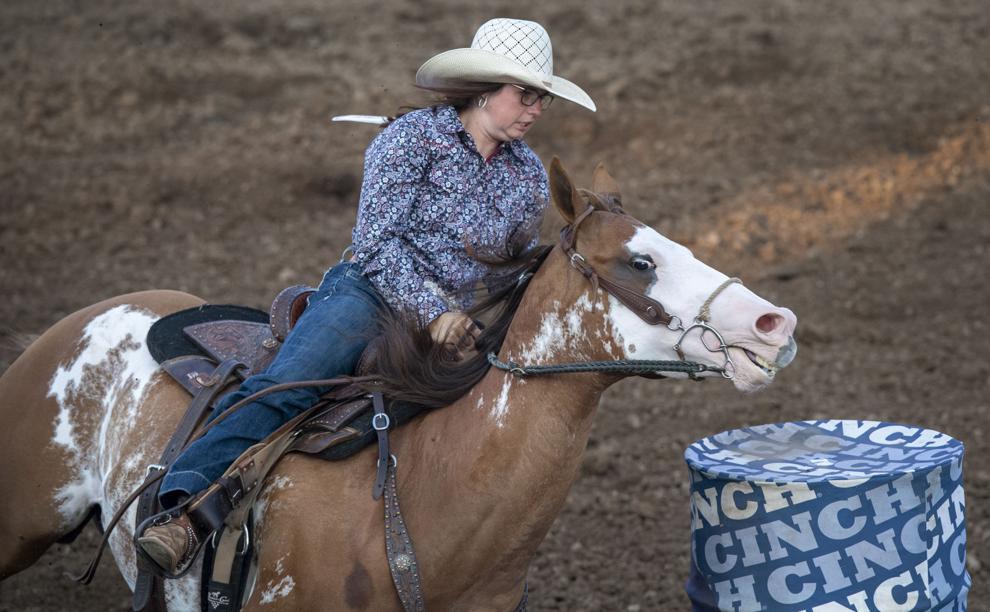 National High School Finals Rodeo, 7.22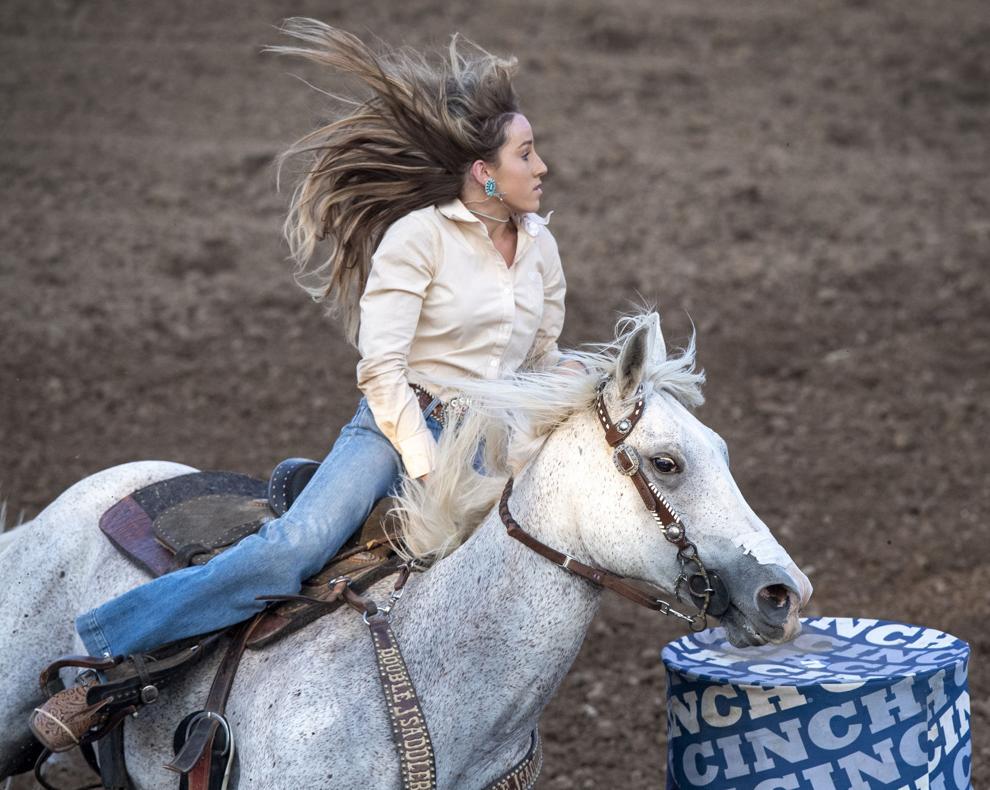 National High School Finals Rodeo, 7.22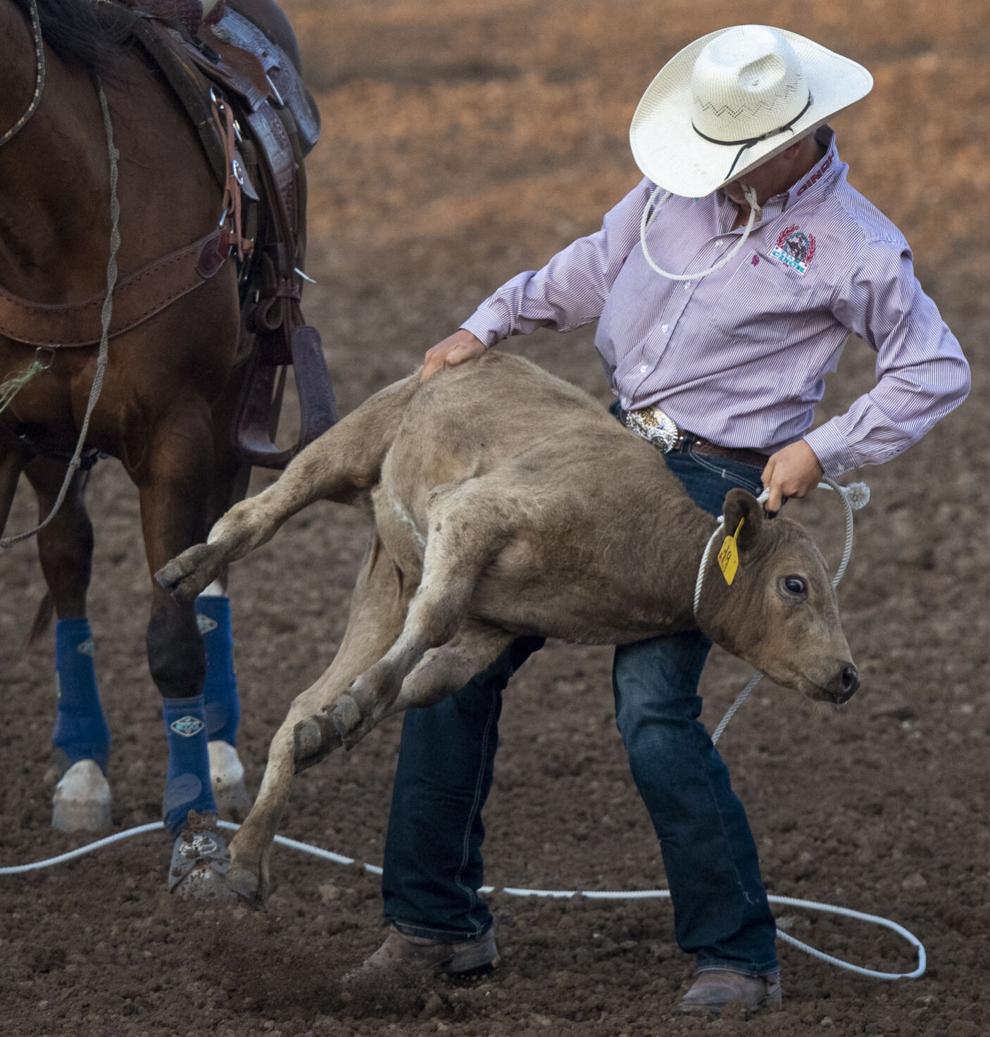 National High School Finals Rodeo, 7.22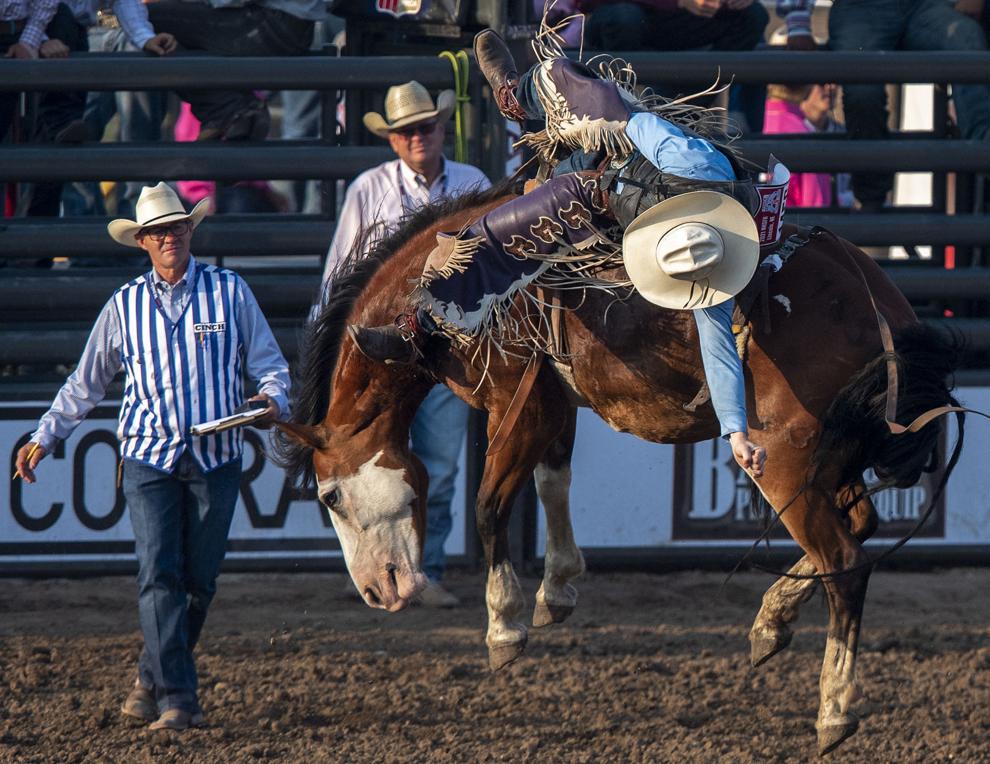 National High School Finals Rodeo, 7.22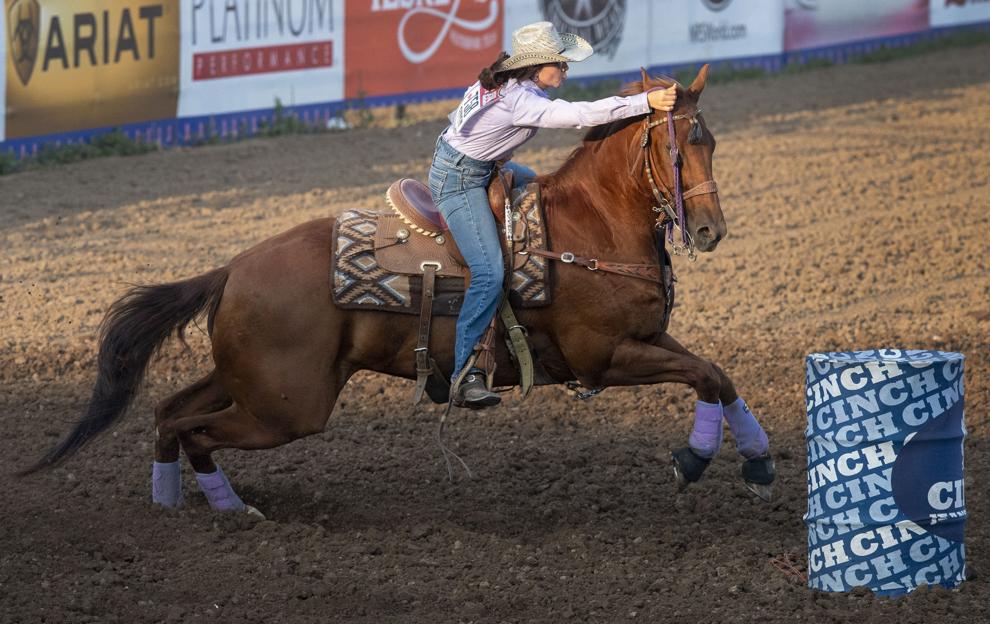 National High School Finals Rodeo, 7.22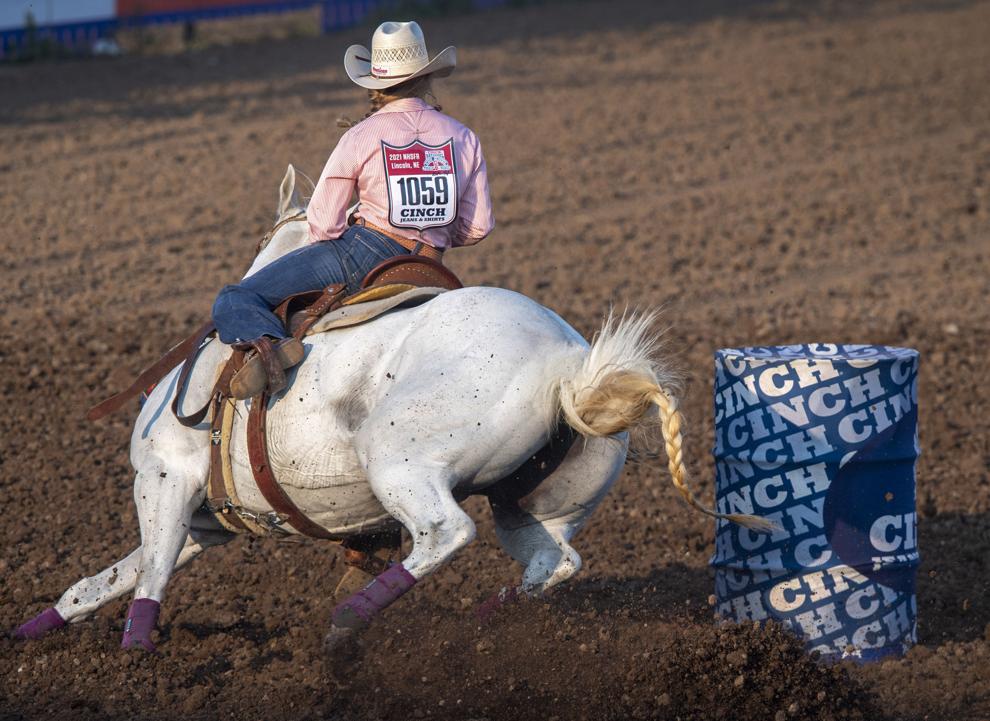 National High School Finals Rodeo, 7.22