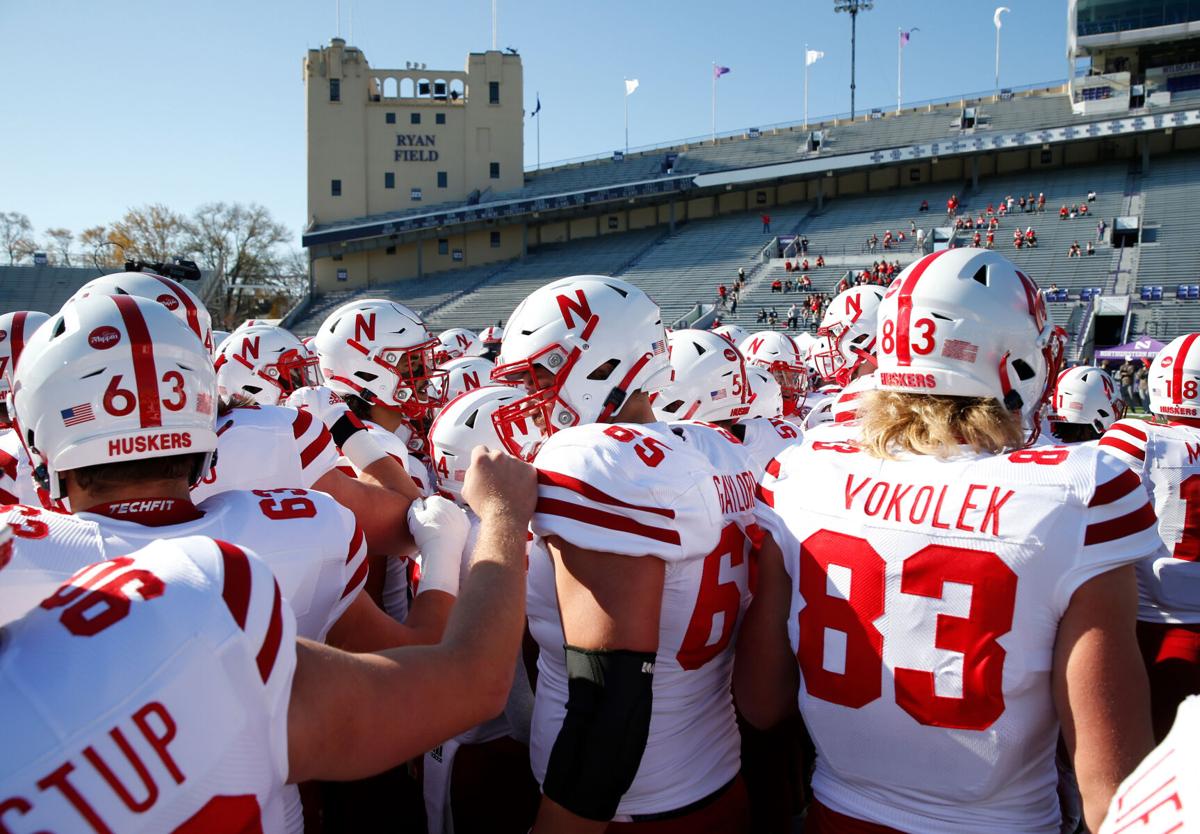 Welcome to the Hot Topic, a weekly look at the state of Nebraska football. Each week on the Husker Extra Podcast, Parker Gabriel, Steve Sipple and Chris Basnett will discuss an important topic heading into that week's game, and that discussion will appear in the Journal Star's Husker Extra section on the day before gameday.
Is this the start of a fruitful stretch for Nebraska football?
Steve: There's no way I could go that far and say this is the start of a fruitful stretch with what I'm seeing on offense. No way. There's so much that they have to solve on that side of the ball that this is a game-to-game situation. I feel good that they can do enough on that side of the ball against Illinois, because Illinois has been terrible on defense. But when they get back to playing representable defenses, I don't know what you're going to see. I don't think the problems are going away anytime soon. So no. There's no way I'll say that.
I think they can grind out some wins, but they're really going to have to win close, and they're going to have to be really smart about it.
Parker: I think if they grind out close wins, and they're smart about it, that would be the definition of a fruitful stretch for Nebraska. And I think they're going to have an opportunity to do that.
Are they going to cash it in and beat Illinois and then Iowa and make it three in a row and everyone's going to be really excited about it? I don't know. It's really hard to win at Kinnick. And I don't think Illinois is going to be a pushover, either. I think Nebraska's going to win, Vegas clearly thinks they're going to win — the line's gone from 14 to 15.5, and the total's come down, so Vegas isn't expecting a nail-biter by any stretch.
I don't think they're close to having all of their problems solved on offense, I think there are some things that are just going to take time and development, which, I think that's a true statement, and I can also understand if people are frustrated by that, because it's Year 3.
But I think that they're close to doing a couple of things better than they've been doing them, and even a little bit better on offense is going to give them a chance to win some games down the stretch. You've got Illinois, and then Iowa, and then Purdue and Minnesota.
Nebraska's got a realistic shot to win Saturday, and I'm sure that's all they're focused on. I think they've got a realistic shot to win three of four over the next four weeks. And if they did that, it's a long way to go, obviously, I think you'd feel pretty good about it being a fruitful stretch for the program.
Chris: I think that's pretty much where I'm at. I wrote in my scout this week, as per usual, Nebraska can't be overlooking anybody, whether it's Illinois or Iowa or Purdue or whatever. If you're going to have a fruitful stretch, it starts with one fruitful game. So go out and play well against Illinois, win that game, go play well against Iowa, if you win that game, great. You've been close twice against that team (under Frost).
If you win those two games, you go OK, maybe, but now go to Purdue and win up there, which hasn't exactly been a cakewalk since you've joined the conference. And Minnesota's had their struggles, but they whipped your tail last year. 
It's a deal where, is the potential there? Yes. But you have to have fruitful drives, and fruitful plays, and fruitful halves and then a fruitful game, and then another fruitful game. And then you can start talking about is this a fruitful stretch.
Be the first to know
Get local news delivered to your inbox!